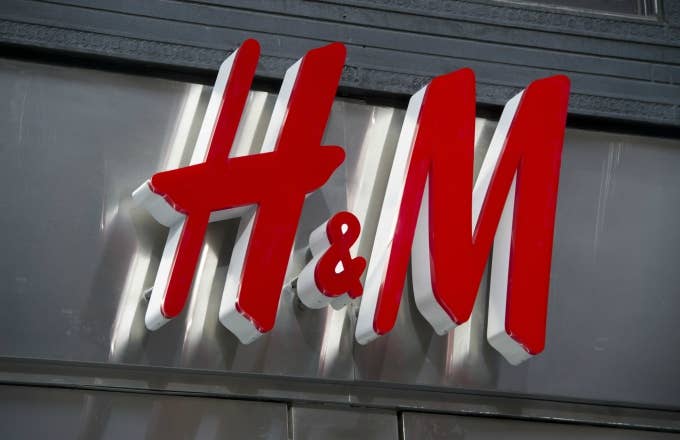 UPDATED 1/10/18 10:05 a.m. ET: G-Eazy has now commented on the controversy, revealing on social media that he has decided to end his partnership with the fast-fashion brand.
UPDATED 1/08/2018 3:47 p.m. ET: H&M sentPitchfork a statement on the controversy about this hoodie. "We understand that many people are upset about the image. We, who work at H&M, can only agree. We are deeply sorry that the picture was taken, and we also regret the actual print. Therefore, we have not only removed the image from our channels, but also the garment from our product offering globally. It is obvious that our routines have not been followed properly. This is without any doubt. We will thoroughly investigate why this happened to prevent this type of mistake from happening again."
Original story is below.
H&M is under fire for a modeling shot featured on its U.K. retail site. Over the weekend, a screenshot of a young black model wearing the fast-fashion brand's "Coolest Monkey in the Jungle" printed hooded top went viral. Many criticized the image as tone-deaf and racist, wondering how in the hell such an image could have possibly made its way onto the official H&M site.
"Dear H&M, here's why your ad has caused outrage," Twitter user @DivinelyTy wrote Sunday. "There is painful history of dehumanizing black people by comparing us to monkeys and apes. Your ad features a black child in a sweatshirt that says 'coolest monkey in the jungle' 1+1=2. You should have known better." Many others echoed this disgust:
According to CNN, the image of the hoodie being modeled has now been removed. In a statement released Monday morning, H&M spokesperson Anna Eriksson apologized on the company's behalf. "This image has now been removed from all H&M channels and we apologize to anyone this may have offended," Eriksson said.
At the time of this writing, the hoodie was still available for purchase.
Following the controversy, the Weeknd severed ties with the company. "I'm deeply offended and will not be working with @hm anymore," he wrote. You can read his message below.
LeBron James also shared his thoughts on the controversy in an Instagram post, criticizing H&M and directing some words of encouragement to the child model: "I see a Young King!! The ruler of the world, an untouchable Force that can never be denied!" The picture edits the offending image to portray the boy as royalty.