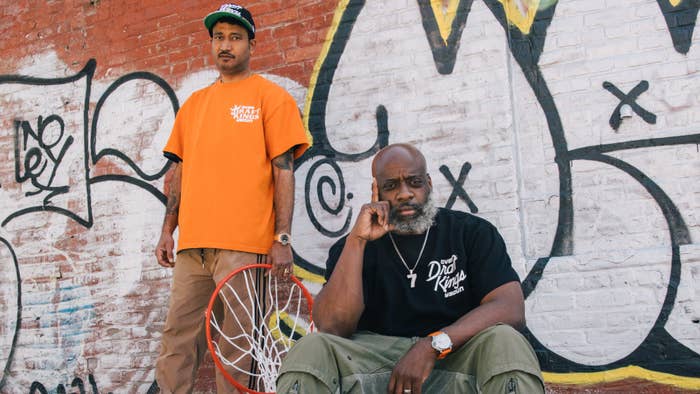 Don C and Set Free Richardson bring their respective skills together for a new DraftKings collab collection.
The capsule, formally known as the Crown Collection, features everything from hoodies to hats and is designed to serve as a celebration of personal expression within basketball culture. Of note is the fact that the collection will not be available for purchase for the general public; a limited amount of pieces, however, are being included in a special giveaway program from DraftKings.
In short, the giveaway will be carried out across the official DraftKings social media accounts and at the SLAM Store in Manhattan starting Wednesday at 12:00 p.m. ET and wrapping at 7 p.m. ET.
Below, get a closer look at the pieces.