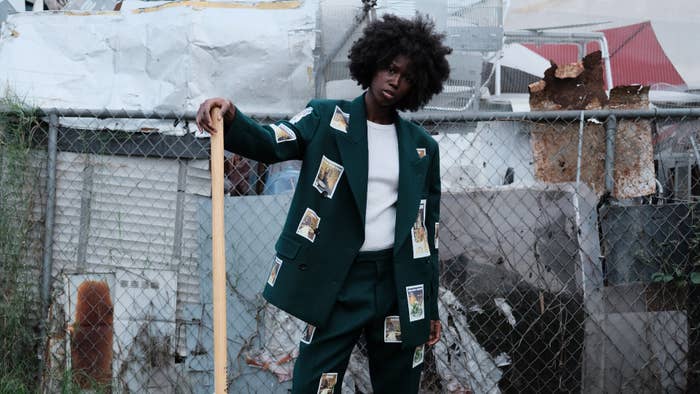 As part of the brand's Fall/Winter 2022 lineup, Sky High Farm Workwear has partnered with Tremaine Emory's Denim Tears for a new capsule collection.
The designs represented in the resulting collaborative pieces are inspired by the foods Emory grew up eating in the Jamaica neighborhood of Queens, i.e. black eyed peas, collard greens, and more.
Pieces included in the capsule, sales for which began today at 11 a.m. ET, range from a green wool suit to a duster canvas coat.
To bring the collection to life in a campaign from photographer Eric Nelson (a.k.a. @graincinema), Sky High Farm Workwear enlisted art director Rickey Strong and stylist Hanna Yohannz. The photos were captured on sight at the Compton Community Garden in Los Angeles County.
See more below, including a selection of product shots.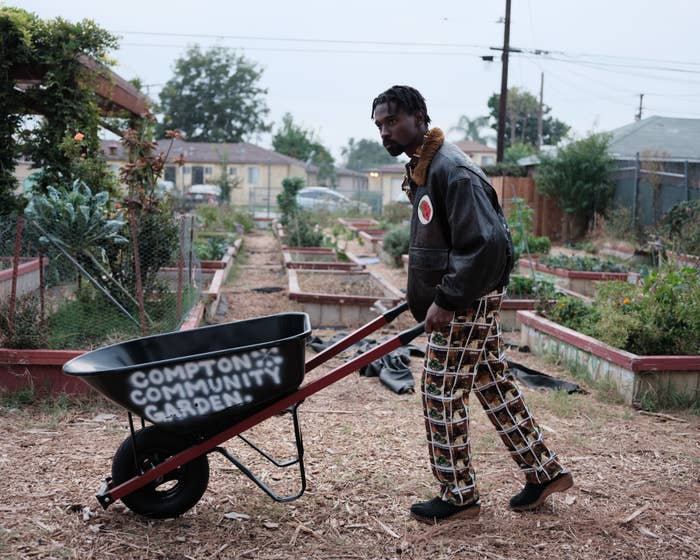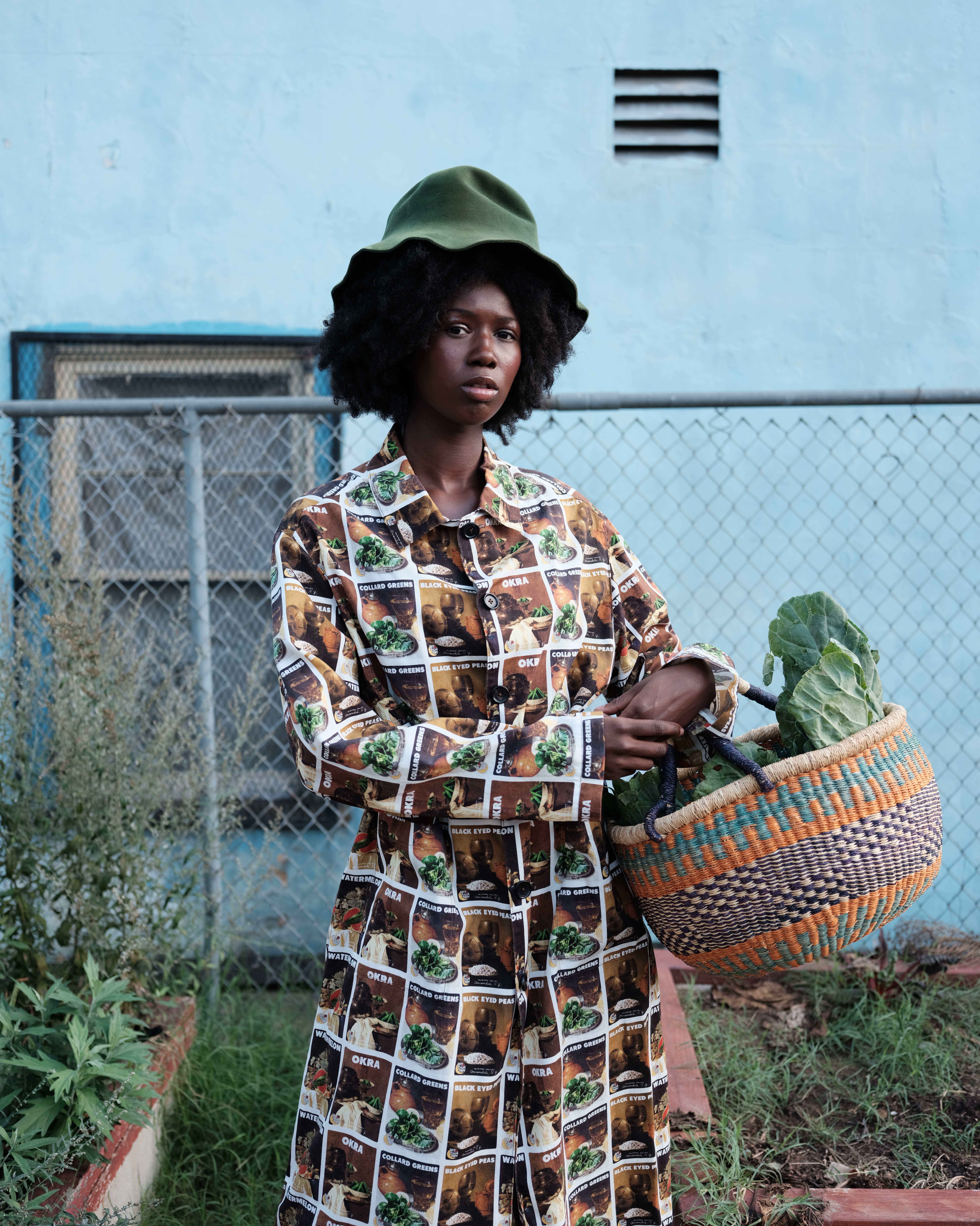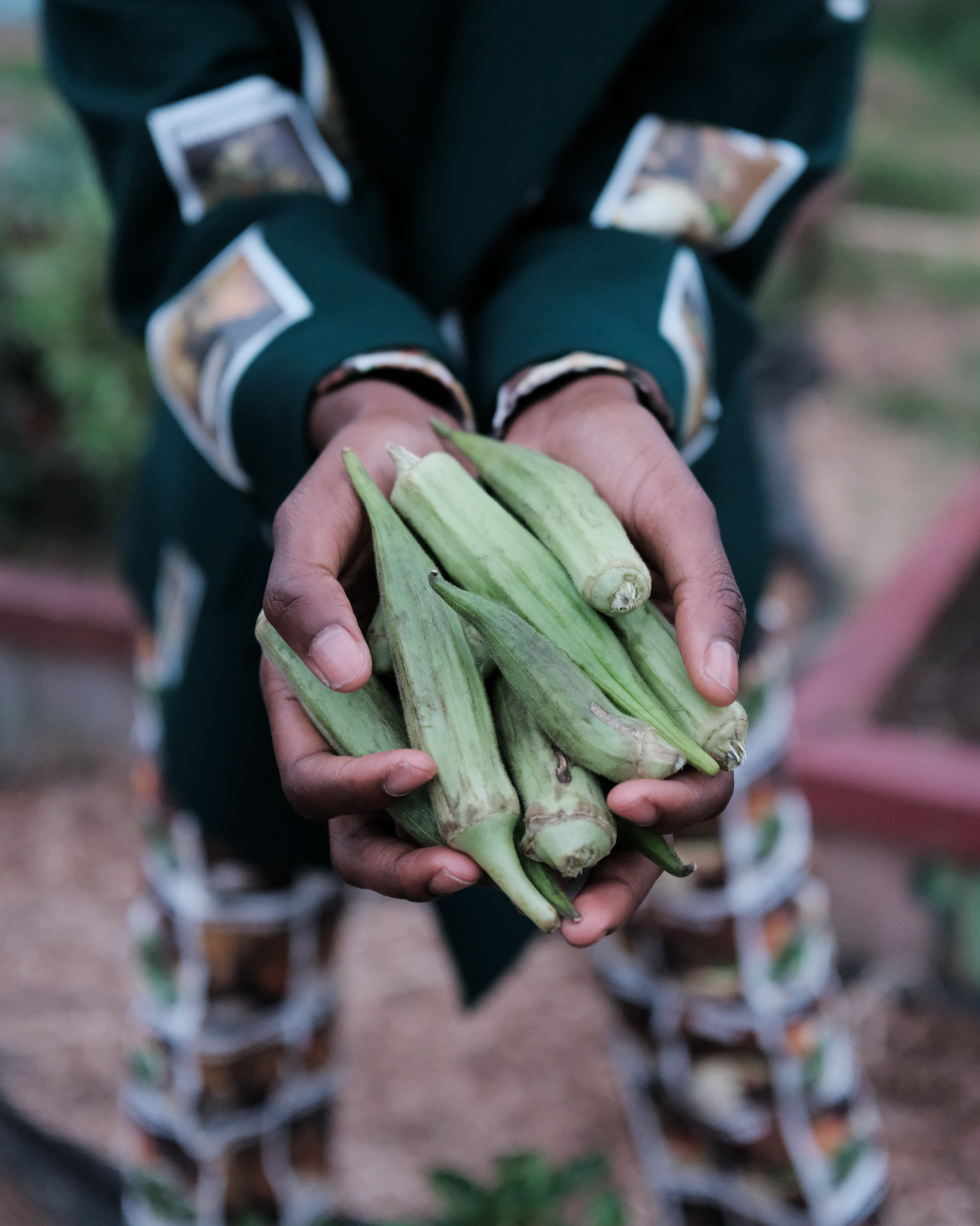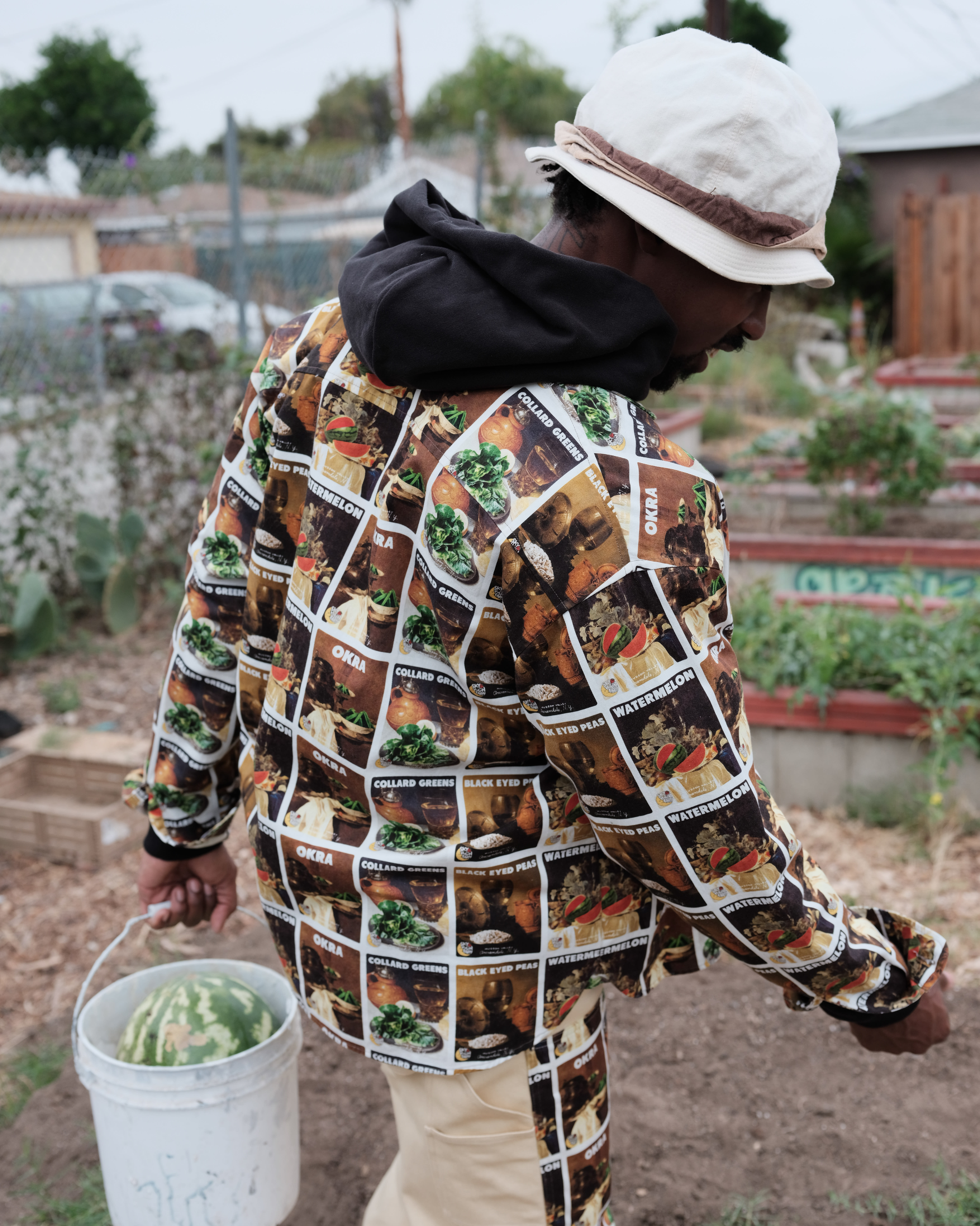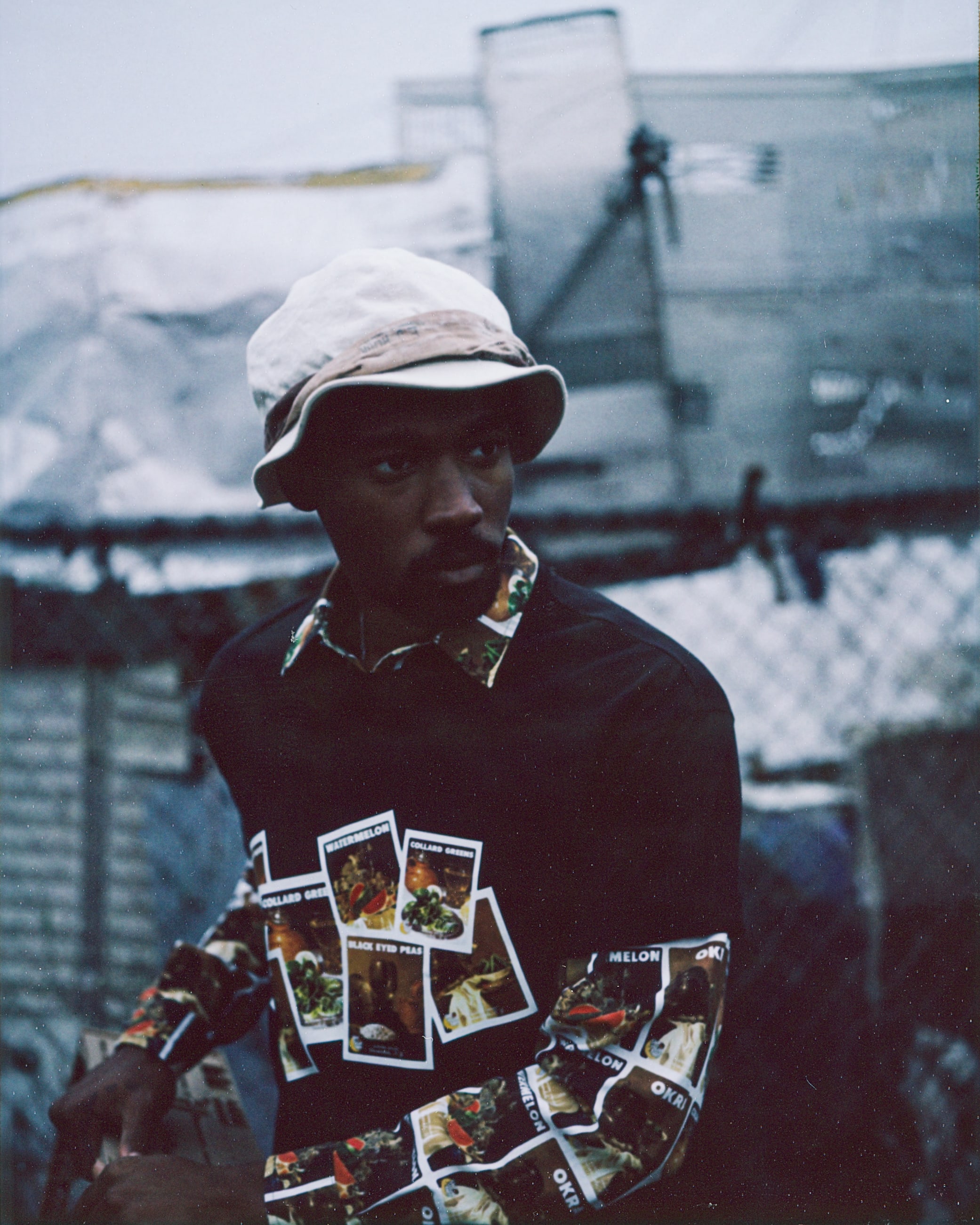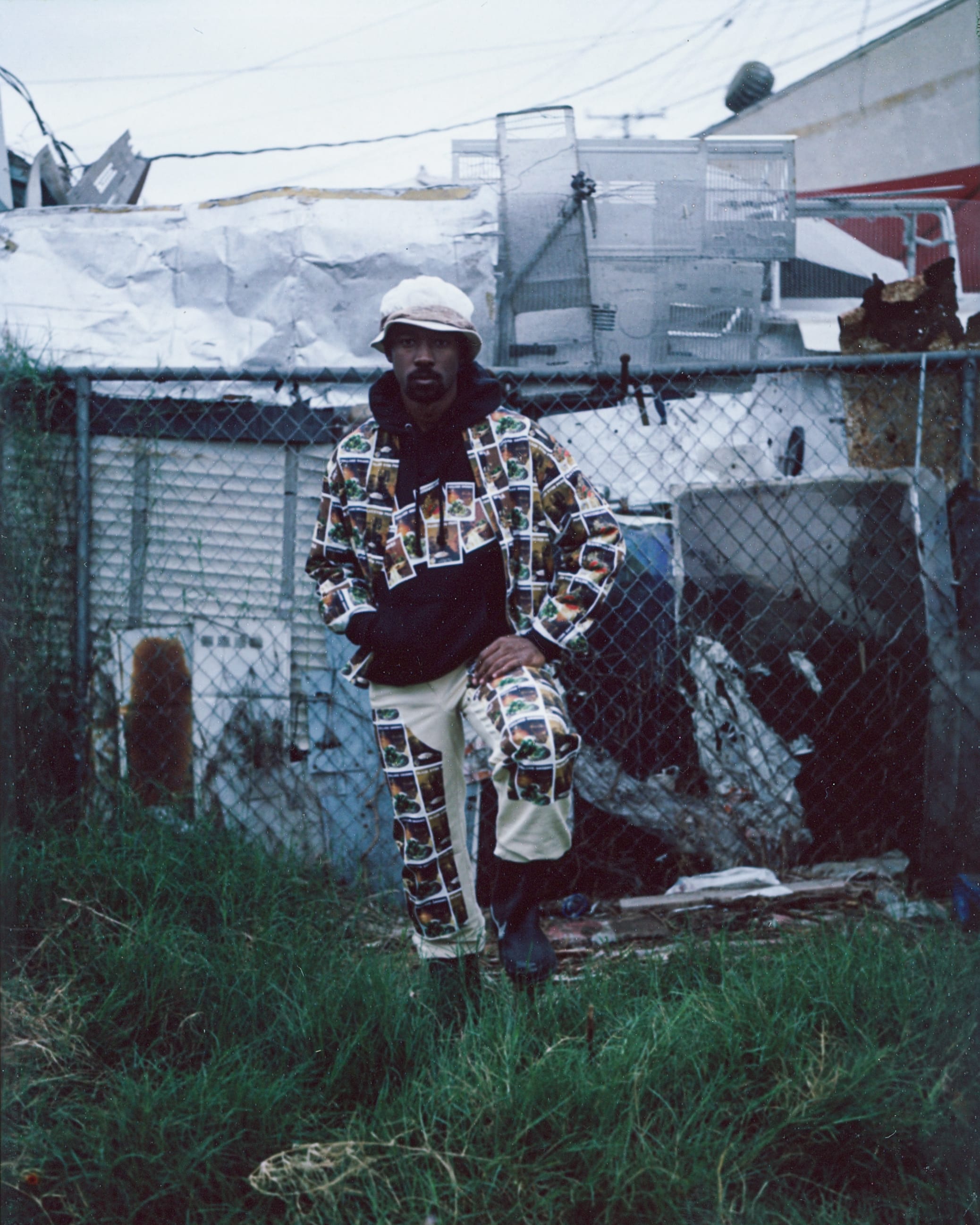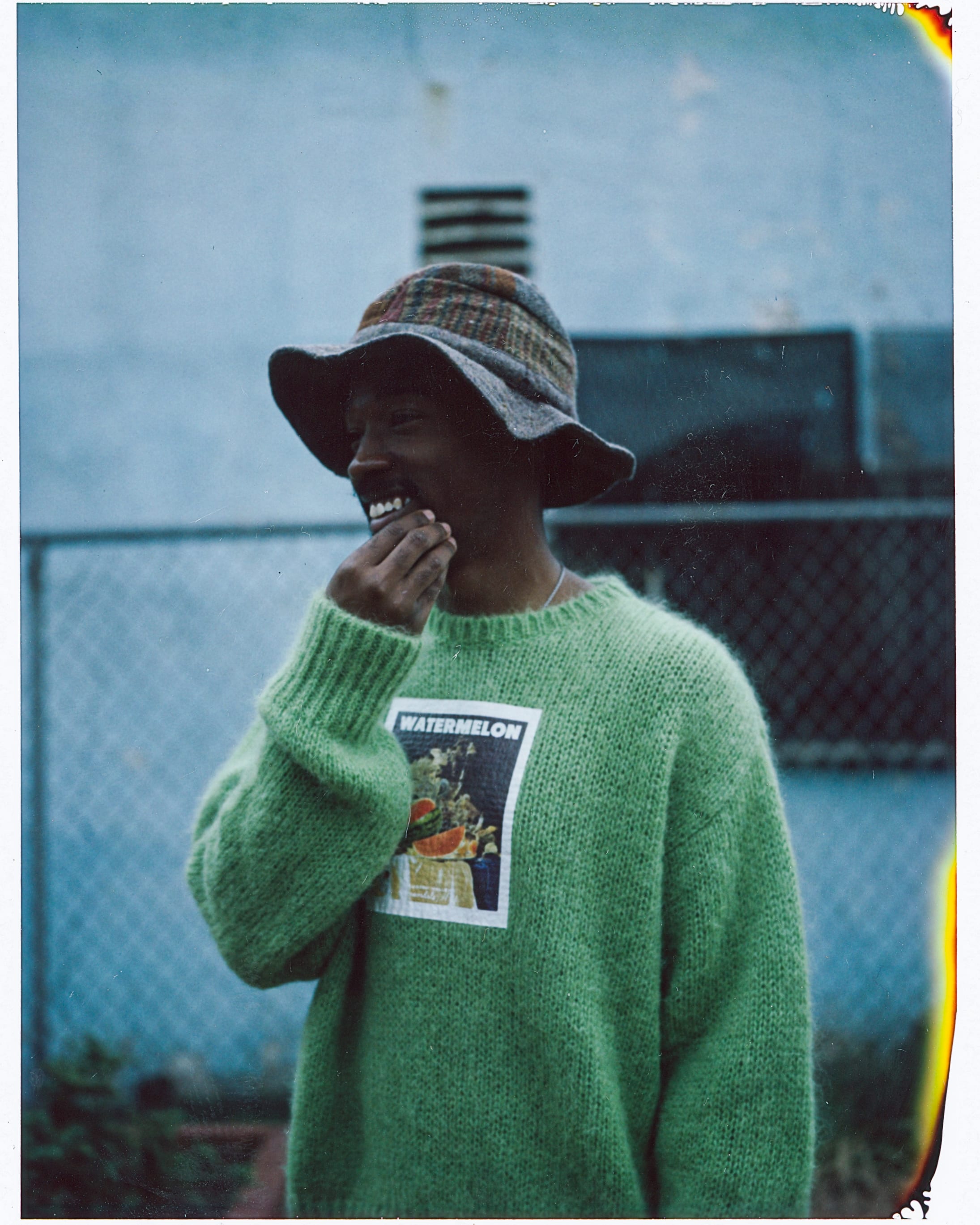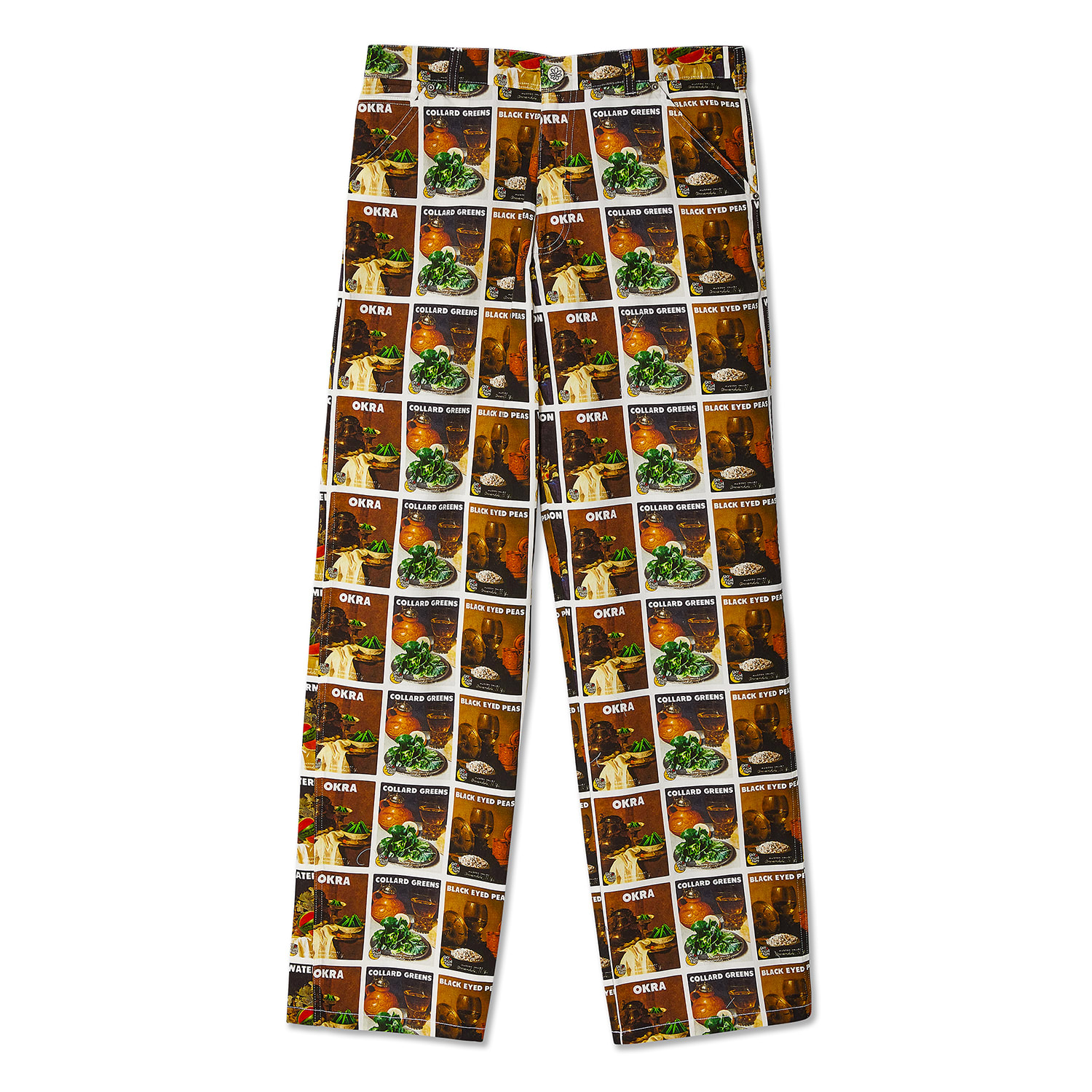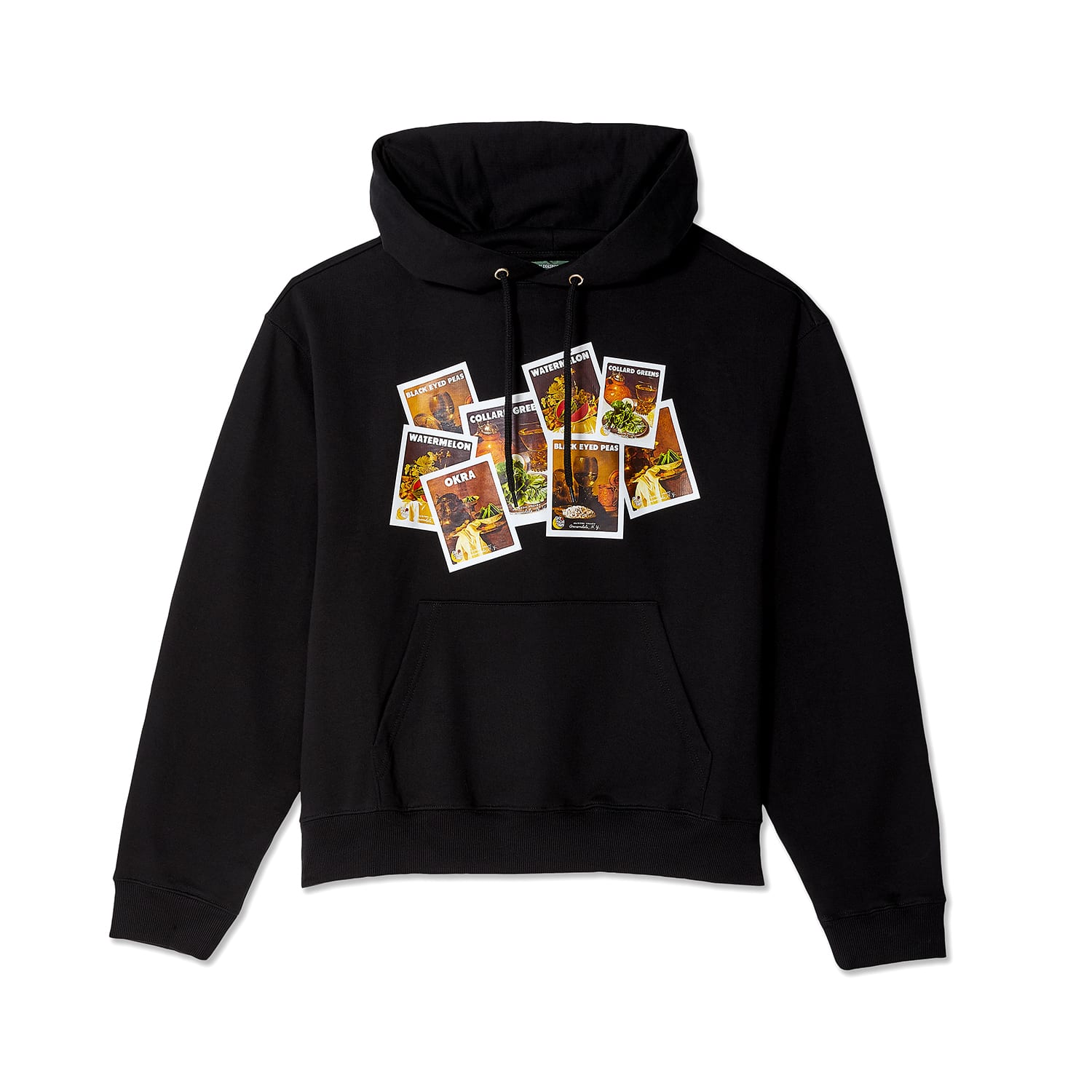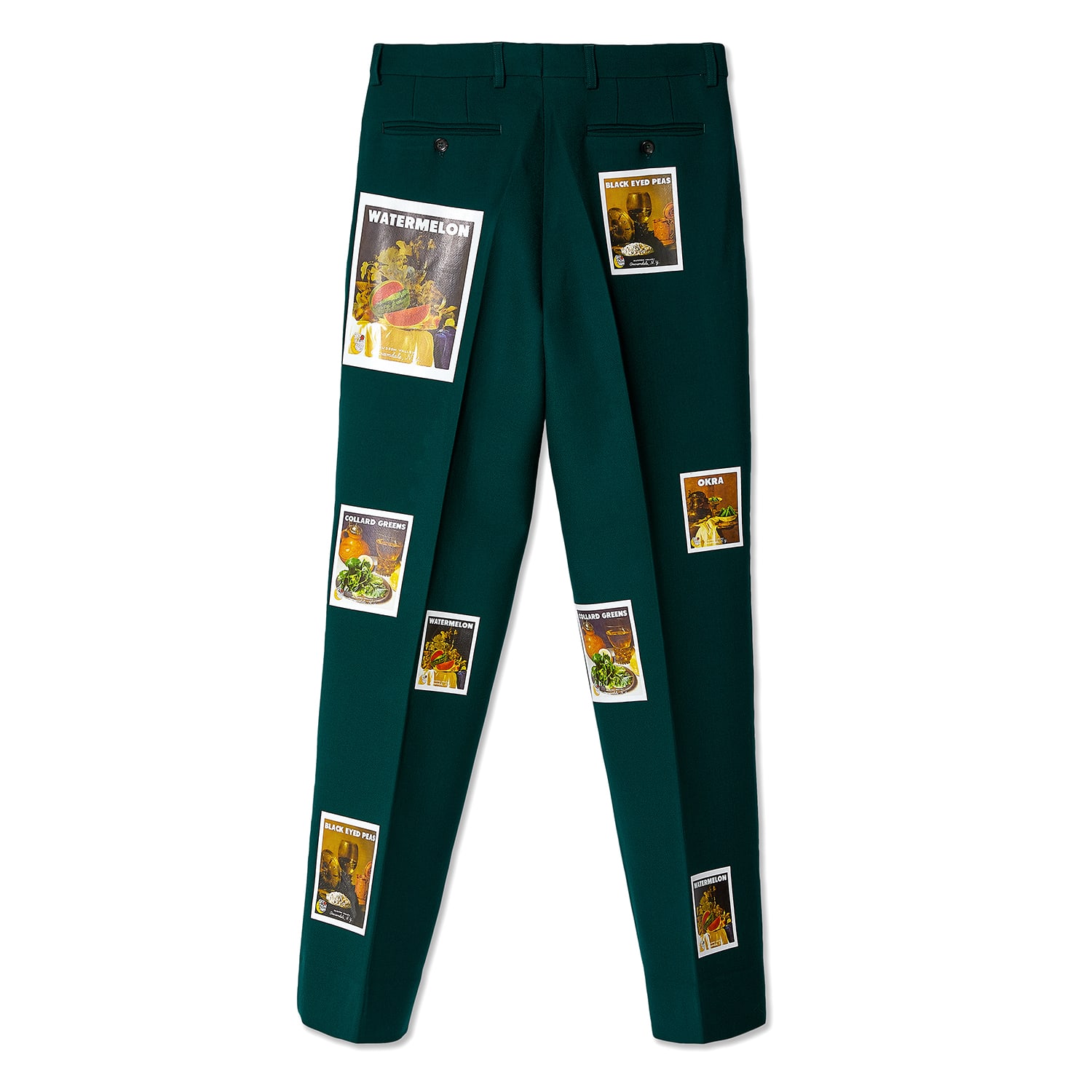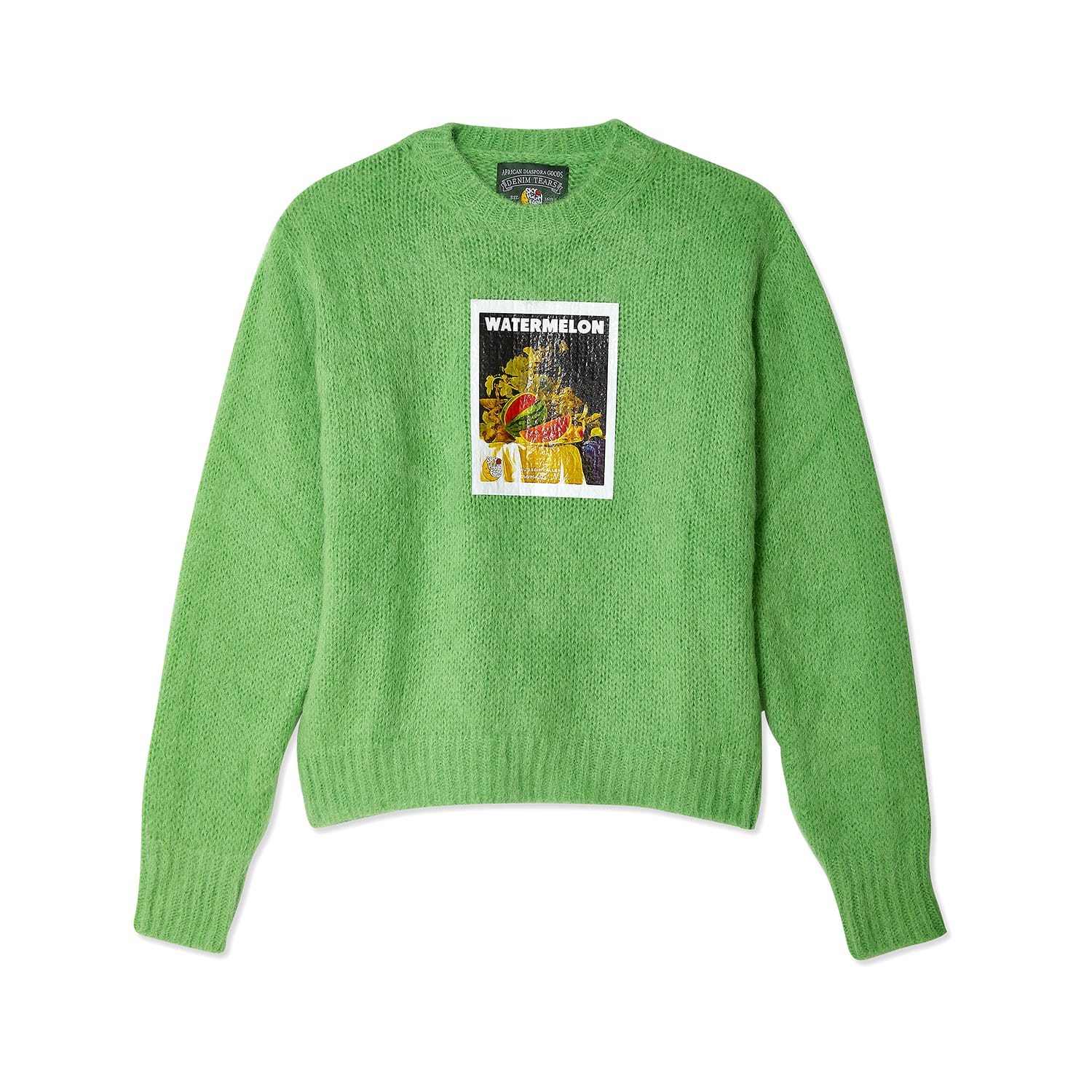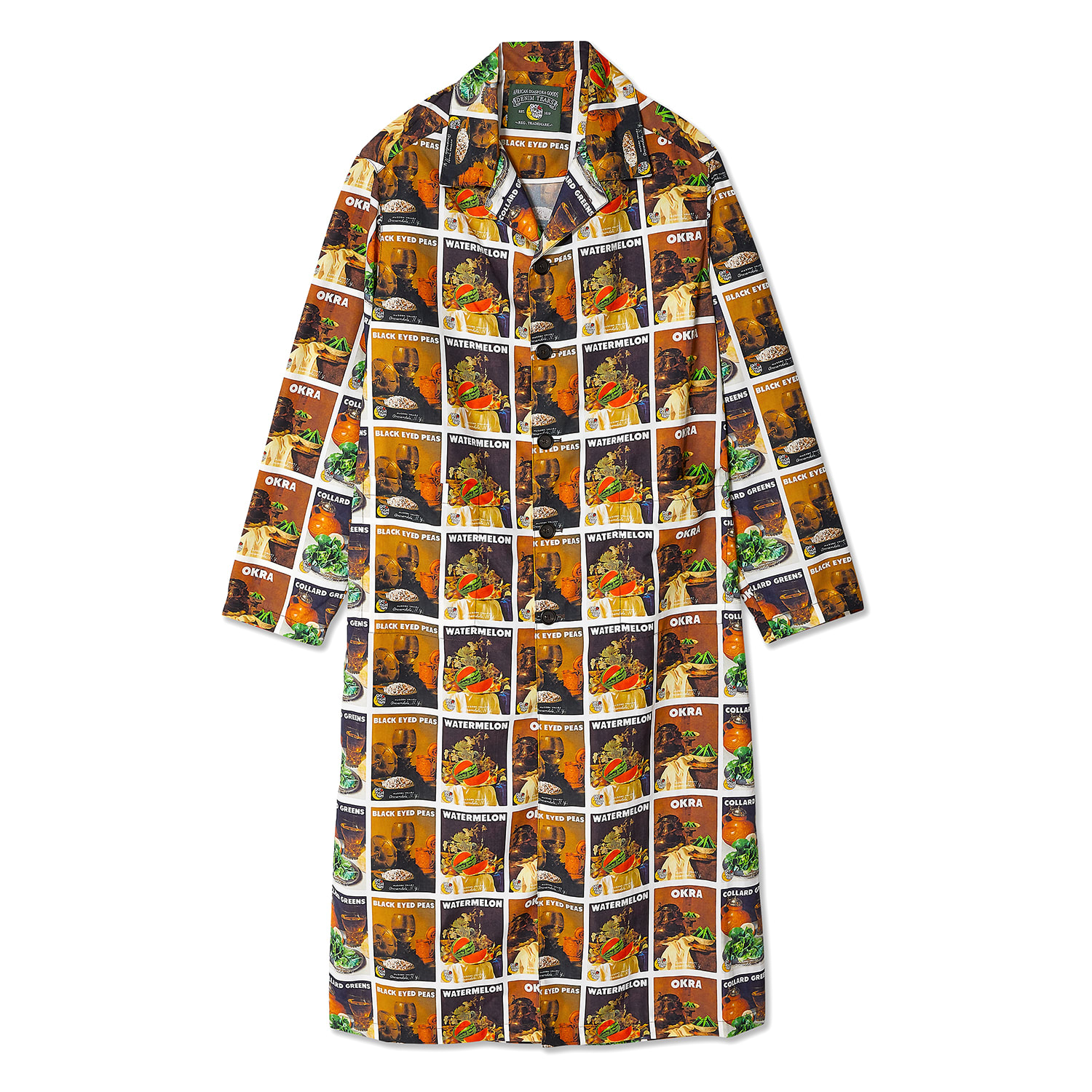 The Denim Tears capsule unveiling arrives a month after Sky High Farm Workwear partnered with Balenciaga on a run of customized archival pieces. Denim Tears, meanwhile, is fresh off the rollout of its BSTROY capsule and accompanying NYC pop-up experience.