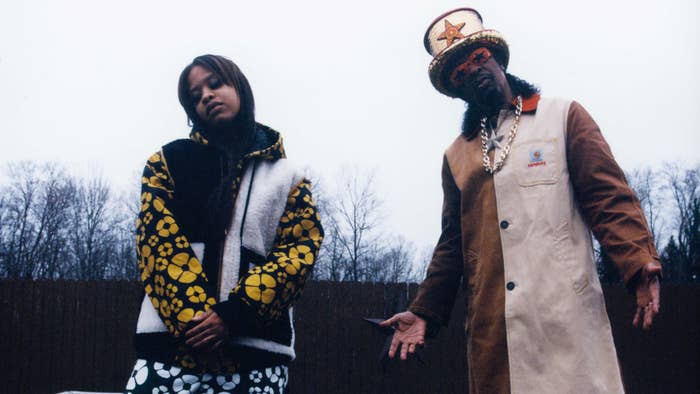 Carhartt WIP continues its collaborative streak this week with the rollout of a new Bootsy Collins-starring campaign for its inaugural collaboration with Marni.
While the collection itself won't be released until Jan. 14 via the Marni site and elsewhere, the two brands unveiled the new campaign (captured by Lengua and styled by Haley Wollens) this Thursday. Additionally, the Carhartt WIP and Marni partnership will be further commemorated with what's being billed as an "in-store jam session" set to take place during next month's Milan Fashion Week festivities.
Highlights from the collab include the implementation of a two-tone clover print on jackets, work shirts, slip-on sneakers, tote bags, and more. See more below, including selections from the Lengua-shot campaign and a few product shots for a closer look at what to expect when getting these pieces in your hands. Notably, the campaign also features members of Bootsy's family, including his wife Patti.