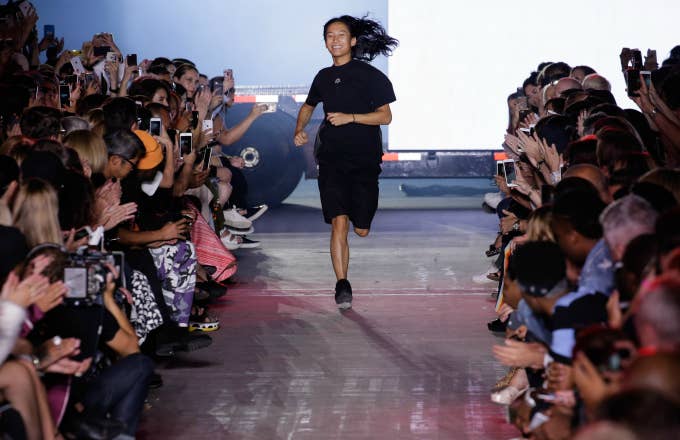 Alexander Wang is ditching the CEO role at his namesake brand. Just 15 months after taking over as both CEO and chairman, Wang is handing over the reins to former Martha Stewart Omnimedia and Goop boss Lisa Gersh. The change is effective immediately, Business of Fashionreported Monday.
In a statement Monday, Gersh said she was "honored and excited" to have been given the opportunity to help shape the brand's identity in the years ahead. "The Alexander Wang brand has always represented style, innovation, and an extraordinary standard of quality and excellence," Gersh said. "I'm looking forward to working with Alex and the rest of the team to build on his foundation, and to continue to delight customers with our products and creative vision."
Stephanie Horton, former chief marketing officer for online retail platform Farfetch, has also been tapped by Wang to serve in the new role of chief strategy officer for the iconic brand. Horton said Monday she looked forward to working with the Wang team to "expand" the capabilities of the brand's "extreme creativity."
Wang, who will retain his chairman and creative director positions, recently spoke with Highsnobiety about his intentions behind the brand's routinely disruptive practices. "I want to do something that me as a fan or a consumer would get really excited about," he said. "That would be the first thing, followed by realizing what the next chapter of the brand is. What haven't we said or done yet that's different yet still authentic? We just try to uncover those line by line."
Wang said his decision to bring Gersh and Horton aboard was indicative of the brand's dedication to "productivity and diversification." According to Wang, this move marks the brand's latest rebuke of the status quo. "In my year as CEO I've been able to reflect and assess the strengths and opportunities of the company and set the stage for future growth," Wang said. "Lisa and Stephanie's diverse backgrounds in the media, lifestyle, and digital landscape will help us continue to position the business to expand into new categories and territories."
And the Wang Squad continues its ascent.