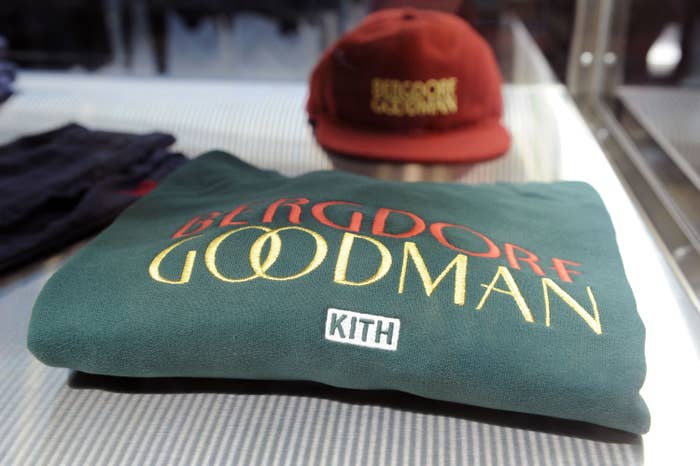 People tend to like things that make money. If you buy into this idea, you can understand quite a lot about the stock market, for example, or how wealthy villains in '80s teen movies still managed to have friends, or why a segment of the population thinks Donald Trump makes a perfectly suitable President, tax returns be damned. But, like all sweeping generalizations, there are plenty of outliers that contradict this hypothesis. We even have one of our very own in the fashion industry: streetwear, a $75 billion segment of the apparel market that many insiders still hate.
Streetwear has evolved into a somewhat hard-to-define category; even the streetwear veterans and experts who gathered for a panel discussion on the topic at ComplexCon this past November didn't have a concise, digestible way to convey what it means exactly. But, broadly speaking, it refers to clothing brands that are rooted in urban, youth culture. It's connected to skateboarding, hip-hop, and surfing. Streetwear is the relatively affordable provenance of sneakers, hoodies, and T-shirts. It's traditionally less about suits and ties than it is about sweats and caps.
Those are items that many people wear every day, the ordinariness of which is part of the problem for some. "I've always associated the term with brands that mainly do T-shirts and sweatshirts," London-based designer Nasir Mazhar told The Guardian last year in an interview centered on how much he did not want the clothing he creates to be categorized under the streetwear umbrella. "They are not full-on fashion brands," he continued. "So, in that sense, it's belittling." To be a "full-on" fashion brand, Mazhar seems to say with his words and with his own design portfolio, means creating pieces that are complicated, expensive or extravagant. Full-on fashion is the glamorous Beyoncé to streetwear's Michelle Williams, if you will. (Nasir Mazhar currently has no stockists selling his collection other than nazirmazhar.com; Michelle Williams is worth $8 million.)
Designers of other brands that more comfortably fit within the parameters of what is commonly described as streetwear rebel against it as well. Ronnie Fieg has said that Kith is "not a streetwear brand," preferring instead to emphasize that he believes Kith occupies a space that also touches upon menswear and sportswear.
Plenty of high-end, designer labels borrow liberally from streetwear—Gucci under Alessandro Michele, Riccardo Tisci's version of Givenchy, the sneakers Karl Lagerfeld designs for Chanel. Surely, they must bow before the streetwear gods and acknowledge a place of honor for their influence? "For me, what those brands are doing is appropriation of a niche culture for marketing and sales purposes," says Ana Andjelic, SVP and Global Strategy Director at Havas LuxHub, a luxury fashion consultancy. "It's all about cultural appropriation, but in a very flattened form. It's like, 'I'm going to take references, mix them and make them my own, but I don't have any appreciation for the street to really understand that it's an actual mixture of music, of street artists, of the local interesting people who reflect global culture.' It's very fashionable to be street."
Angelo Baque, formerly the brand director at Supreme, put it more succinctly. "It used to be straight copy or inspiration, now it's the other way around," he told WWD earlier this month. "Gucci is streetwear. They are selling hoodies and denim."
It's unclear whether or not Michele or Lagerfeld have ever laid eyes upon a pair of Stüssy sweatpants; frankly, it's unclear whether or not Lagerfeld even has eyes these days. But it should be noted that not every designer who references streetwear does so with little regard for what it means. Tisci, for example, is on the record as a streetwear fanatic. So is Kim Jones, Louis Vuitton men's artistic director, who cosigned skate influence in a big way with the luxury house's recent collaboration with Supreme. Andjelic also points to two of-the-moment brands, Off-White and Vetements, whose creative directors—Virgil Abloh and Demna Gvasalia, respectively—define their brands as more than streetwear for another reason entirely: They want a seat at the table with fashion's established big guns.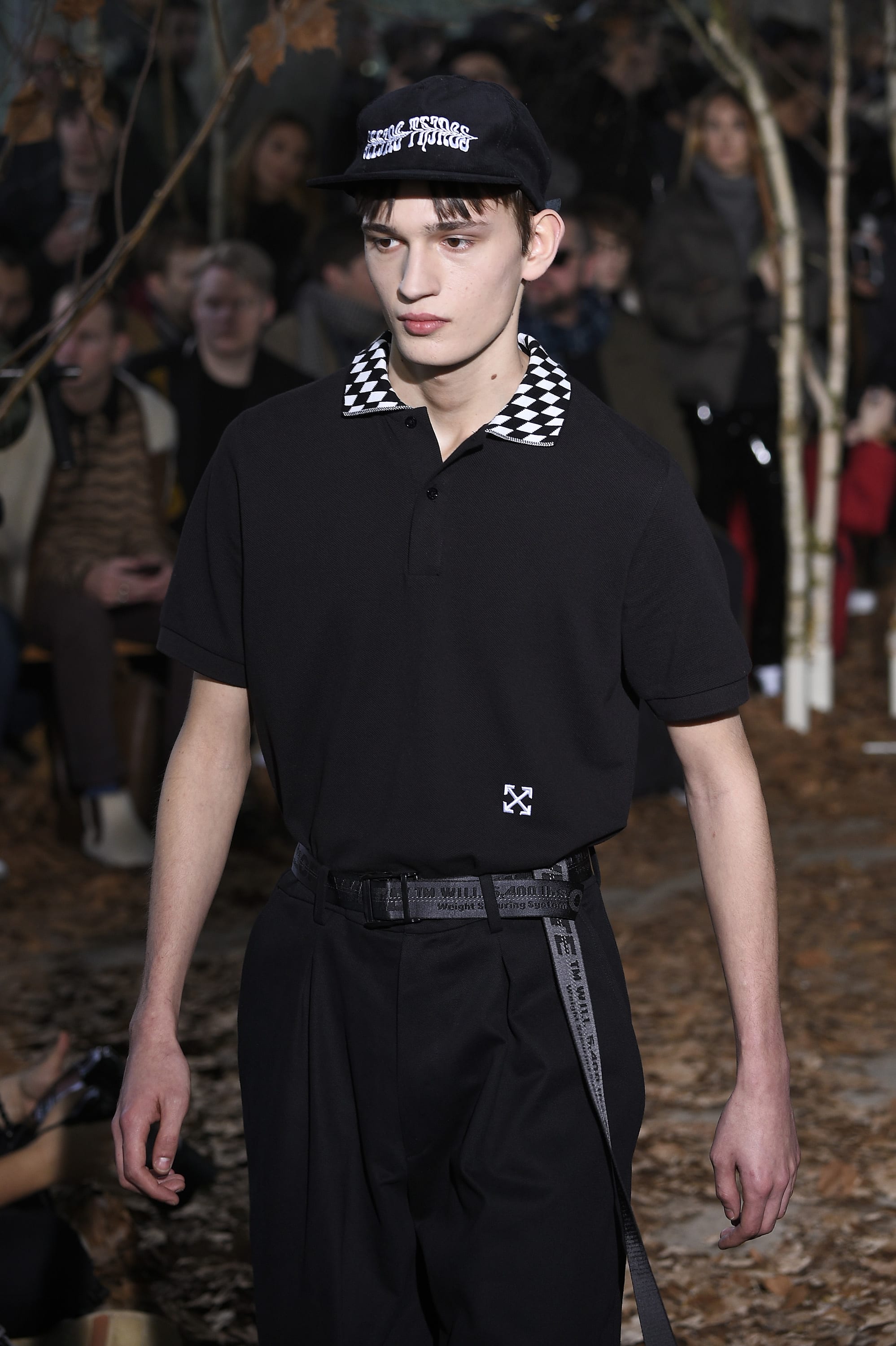 "They're playing by the codes of luxury brands, because if they weren't, the luxury industry wouldn't take them seriously," she says. "You look at a Vetements hoodie, and you're like, what the fuck? Is it ironic? What is it? In order to elevate the obvious street [references], they can't speak about themselves as streetwear. If they said, 'We are street,' everyone would say, 'I'm not paying this much money.' Only if you define yourself as luxury can you disrupt the luxury system."
That approach seems to be working at retail. Kith was given a top-tier stamp of approval when it was added to Bergdorf Goodman's inventory last year, with a custom in-store space designed by Snarkitecture. Barneys New York, another retailer with a luxury focus, has now championed streetwear brands like Stampd for several seasons.
But there's still resistance to the terminology from designers themselves. Of all the arguments against the streetwear label, perhaps none takes on the heft of designer Kerby Jean-Raymond's objection to it. This past December, The Museum at the Fashion Institute of Technology opened an exhibit called Black Fashion Designers, which included in its assortment a Fall 2015 look from Pyer Moss, the label Jean-Raymond founded in 2013. In a corresponding placard, he describes the irritation he feels when fashion journalists describe Pyer Moss as streetwear. "I just want to know what's being called 'street,'" he is quoted as saying, "the clothes or me?"
In a statement sent to Complex via email, Jean-Raymond elaborated on the matter. "The work of black creatives seems to always get undermined in one way or another, and that's what this new generation is actively changing by speaking up," he wrote. "We aren't accepting group categorization and group classifications to describe our work anymore—it just leads to group dismissal. All clothes are worn on the street, but 'streetwear' had once described T-shirt brands and skate-inspired brands, and now it's just a lazy innuendo used to describe clothing made by designers that the establishment deems 'less than.'"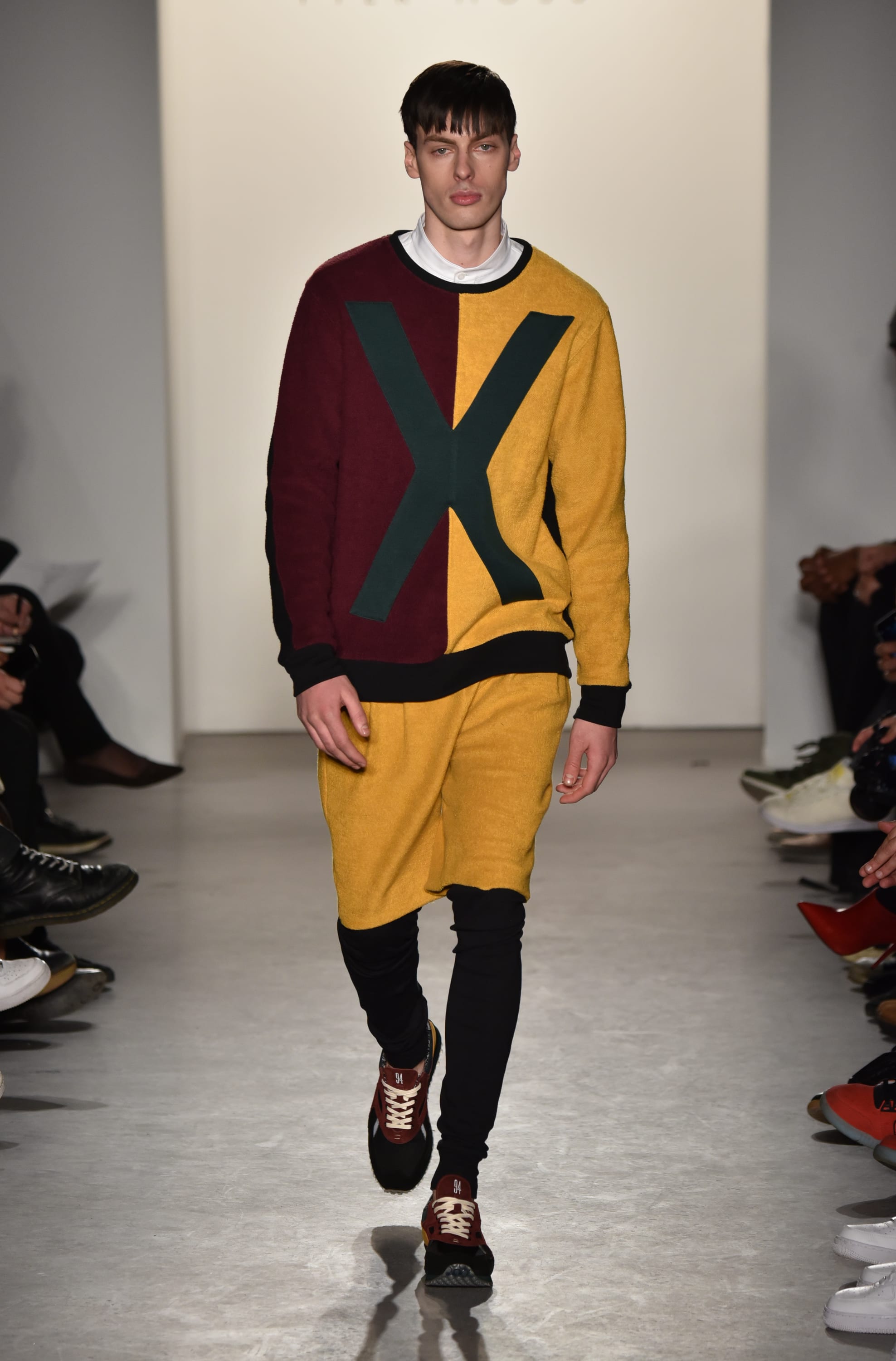 Jean-Raymond, the son of Haitian immigrants, is not alone in objecting to the implied racism of the assumption that his work is streetwear. Mazhar, Kanye West, Darlene and Lizzi Okpo, and Samuel Ross of A-Cold-Wall have all publicly expressed similar frustrations.
Each argument against streetwear—petty or significant, railing against the perceived banality of category, its price point, its lack of sophistication, or its role as a tool for industry-wide racism—inherently continues to enforce the idea that "streetwear" is a pejorative term for "less than" "full-on" fashion. That speaks volumes about what the establishment values, often to its own detriment. Streetwear is viewed as something anyone can create or buy, while luxury is the aspirational gold standard to strive for, with only a select few permitted to reach it. In the end, though, one simple question remains: Particularly at a time when many designer brands are facing declining sales and influence, doesn't a host of imitators and a chunk of $75 billion actually sound pretty damn luxurious?