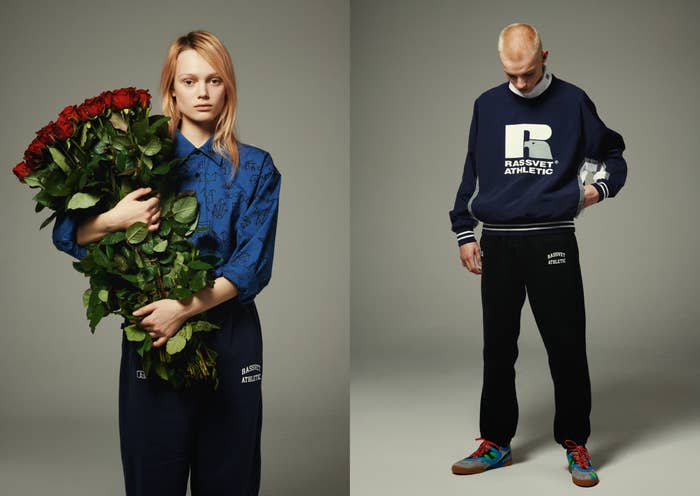 Gosha Rubchinskiy maintains his strong presence within the world of sportswear heavyweights as a new collaboration with Russell Athletic hits the streets. 
For Spring 2019, Russell Athletic is reframed as Rassvet Athletic, aptly named after a community of likeminded Muscovites, helmed by Gosha Rubchinskiy that looks to breathe new life into their cities arts and culture. With a shared mindset of wanted to highlight a new wave of Russian youth culture, Rassvet, meaning "sunrise" serves as a fitting name. 
This collaboration sees Russell Athletic's iconic American track wear recontextualised with the Rassvet aesthetic. With RA owning a piece of history as the inventors of the sweatshirt, it was only right that this apparel line takes centre stage throughout the collaboration, with the reinterpreted Rassvert Athletic logo decorating pieces with classic style. Extra layers of style are achieved through reversibility within the outerwear component and revamped shape with oversized shorts. 
Take a closer look at the collaboration below, and stay tuned to the likes of DSM and CDG for your chance your purchase the collection throughout April.