EXCLUSIVE: Trae Young Partners With eBay to Show Off His Luxury Watch Collection
An interview with Atlanta Hawks point guard Trae Young discussing his luxury watch collection, brand new partnership with Ebay, the NBA season, and more.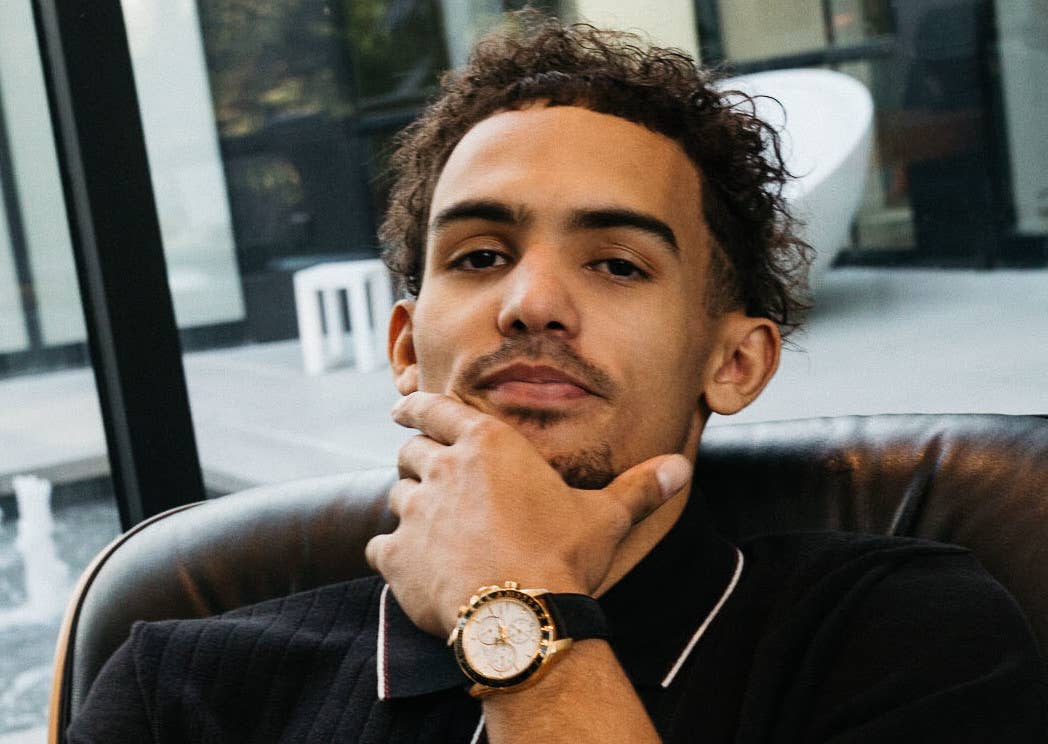 eBay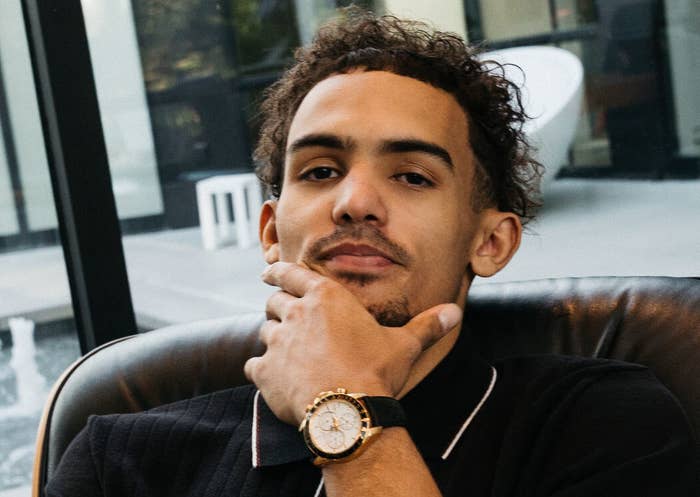 Sneakers. Trading cards. Non-fungible tokens. There are plenty of things that people collect. And nowadays it seems like these hobbies are growing by the day. 7.69 million pairs of sneakers were sold on eBay in North America in 2020. The platform sold 4 million more trading cards in 2020 than it did in 2019. And every artist from Takashi Murakami to The Weeknd is releasing their own NFTs now. For Atlanta Hawks point guard Trae Young, his collectible of choice is luxury watches. 
Young says he has been a fan of watches since he was a kid seeing the NBA players he idolized wearing expensive timepieces. He cites veteran point guard Chris Paul as one of the players whose style specifically caught his eye. These days, Young is copping expensive wrist pieces of his own from notable purveyors like Rolex or Hublot, but he says one of the first watches he was excited to own was a Casio G-Shock that his mother got him as a gift in the 8th grade. 
"I was so hyped, because I mean, I wasn't able to get a lot of watches [as a kid]. Whenever I did, I was super excited," Young tells Complex. "I remember getting a G-Shock and wearing it every day that year at school."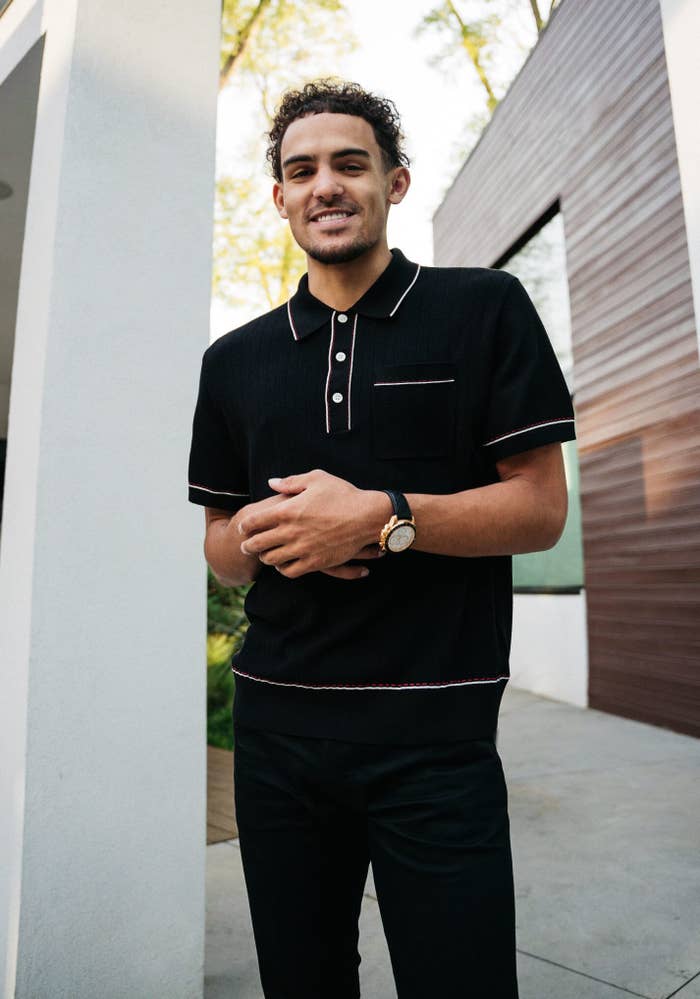 Now in his third year in the NBA, Young says he is still growing his collection that includes styles from Rolex, Hublot, and Cartier, and continuing to learn more about the history of certain watches. His most prized possession, a Rolex he bought himself during his rookie season in 2018. His time as a brand ambassador for Tissot helped fuel his watch habit too. He has a handful of  the brand's styles in his collection. While he doesn't keep an exact tally of how many he currently owns or have a specific style on his list he wants to cop next, Young says that his goal is to eventually own a one-of-one piece.
"That's something that is top of my mind for watches," says Young, "getting something that only I have in this world."
The point guard's personal love of watches has led eBay to tap Young to help kick off its series of authentication events in various cities across the country. His collection will be on display at the first event taking place in Atlanta on April 9 and 10. Subsequent events will be held in Nashville, Seattle, Las Vegas, and Austin throughout April and May. Each stop will showcase a local celebrity's one-of-a-kind collection similar to how Young's timepieces will be shown in Atlanta.
Any collector who attends will be able to bring one item (watch, sneaker, trading card, etc.) with them to be authenticated and appraised by a category expert in real time at a drive-up station, free of charge. The initiative is the next step of eBay's Authenticity Guarantee program that launched six months ago. Authenticity is especially important considering how many watches are sold on eBay every year. In 2020 alone, eBay sold over 4 million watches. 63 percent of those sales were pre-owned, which means you can never be too careful when it comes to making sure you're copping the real deal.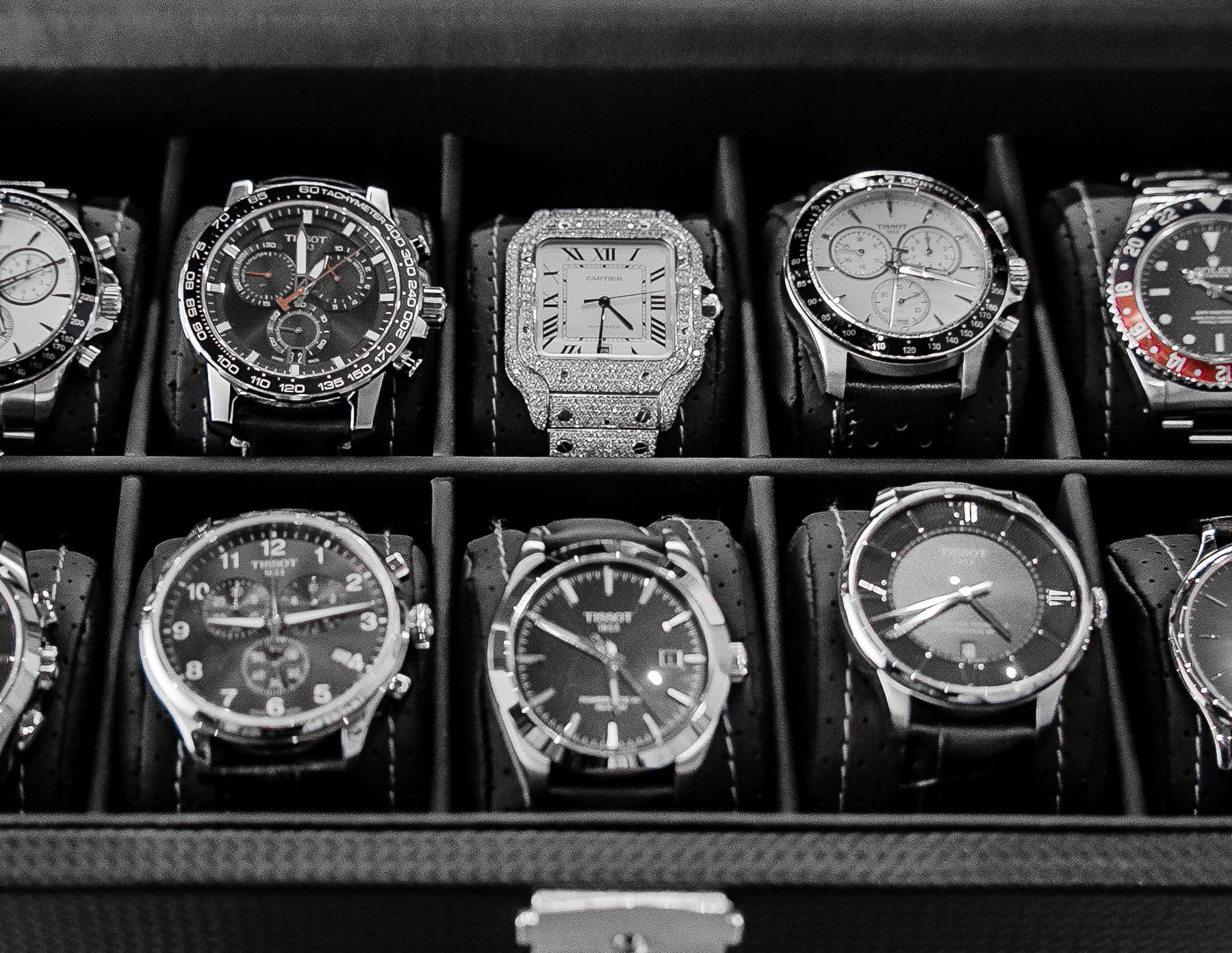 "I've been getting watches from eBay since I was a kid," says Young who notes he often uses the platform to buy gifts for family and friends in addition to adding to his own collection. "Obviously, I'm super locked in with basketball, but there's definitely a lot of free time that comes with being in the NBA. There's definitely times I catch myself being on eBay too long looking at watches when I should be watching film or doing something with basketball."
Young scouring pages on eBay hasn't hindered the Hawks though this season. The team is currently the 4th seed in the Eastern Conference with a 27-24 record, and on a 4-game winning streak. Like many teams in the NBA this season, the Hawks have had to navigate their own set of roadblocks though, from player injuries to the firing of head coach Lloyd Pierce on March 1 after a 14-20 start to the season. They have been able to bounce back with a 13-4 record under interim head coach Nate McMillan.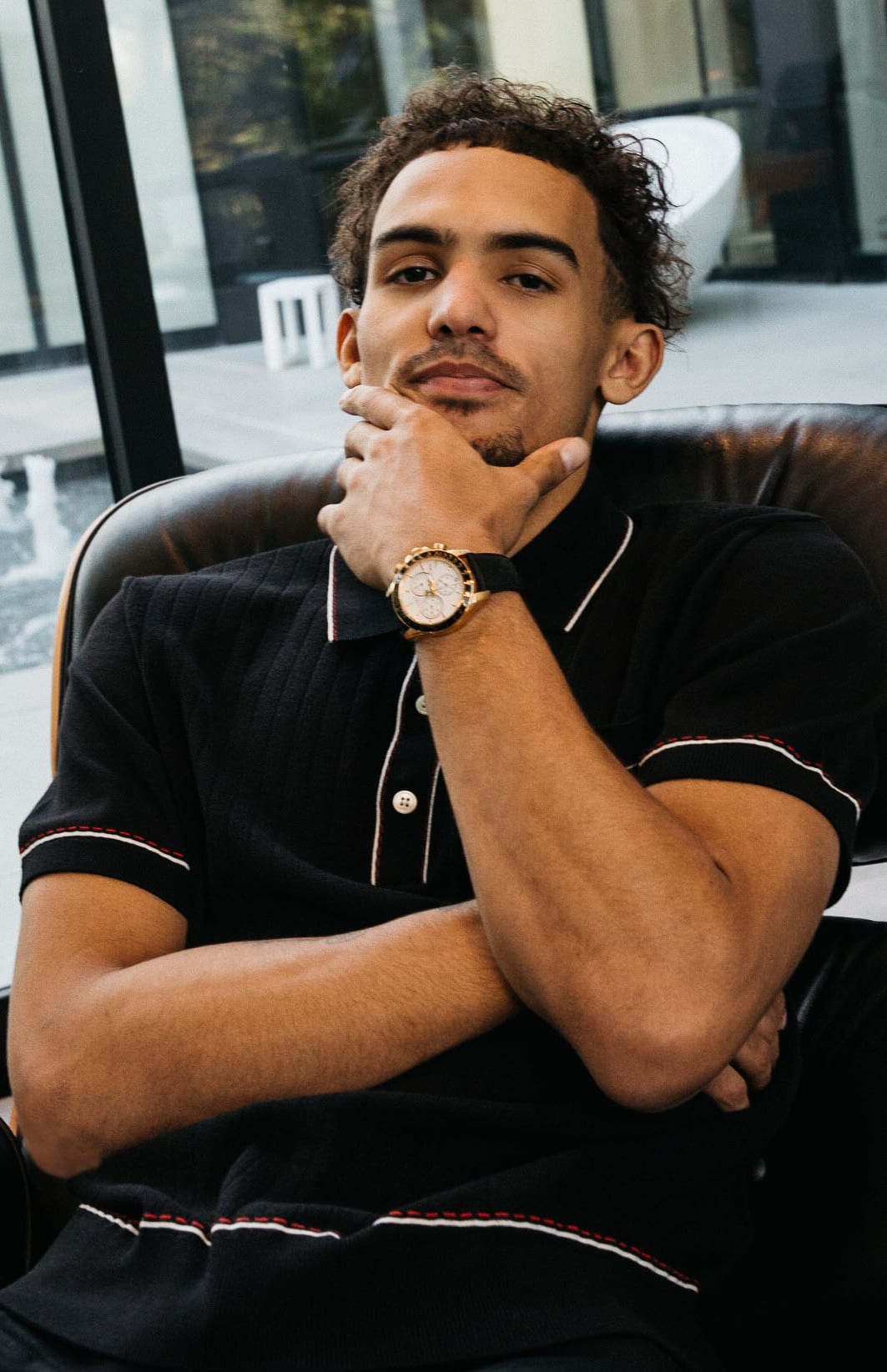 Young, who has also had to deal with nagging knee soreness recently, acknowledges that the season does feel different. The odd-feeling season can be attributed to a number of things. Various superstars like LeBron James and Joel Embiid have had to sit out extended time due to injury. Certain arenas around the league still lack fans to adhere to Covid-19 protocols. But Young hopes the Hawks will be able to finish the season strong despite the weird aura clouding the NBA season. 
"There's some arenas you play where there's nobody in there but the players. And they have fake noises from the speakers and things like that. It's definitely weird and a different year for everybody. Not to say it's a bad year or a better year, it's just a different year. So I think that's the way I look at it. I hope people understand and just look at it that way too," says Young. "I've just been impressed with the way [my team has] handled all the ups and downs, whether it was injuries, Covid-related, or the coaching switch through the middle of the year. Whatever it's been, we just handled it really well and stuck together. I'm just happy about that and hope we can continue it throughout the end of this stretch and stay locked in."