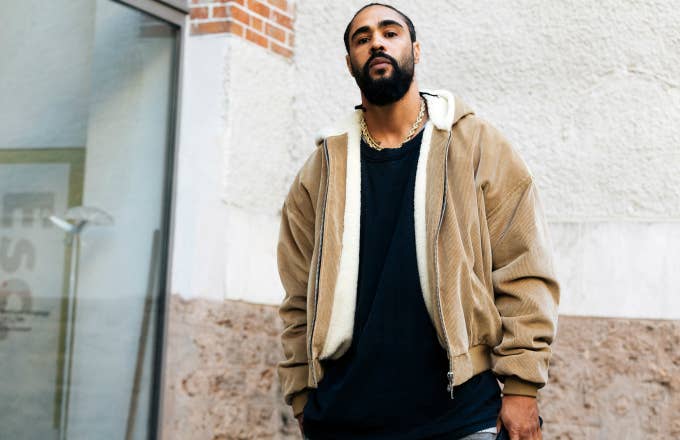 Jerry Lorenzo might have just teased a brand new line on Instagram. A quick look at his account will show a few posts of Lorenzo rocking some never-before-seen gear at Paris Fashion Week. 
The pieces in question are a pair of black sweatpants and a grey hoodie that bare the phrase "Essentials." The sweatpants feature white "Essentials" branding on the left thigh, while the grey hoodie, which Lorenzo previewed via his Instagram story, is emblazoned with the same word across the back in black.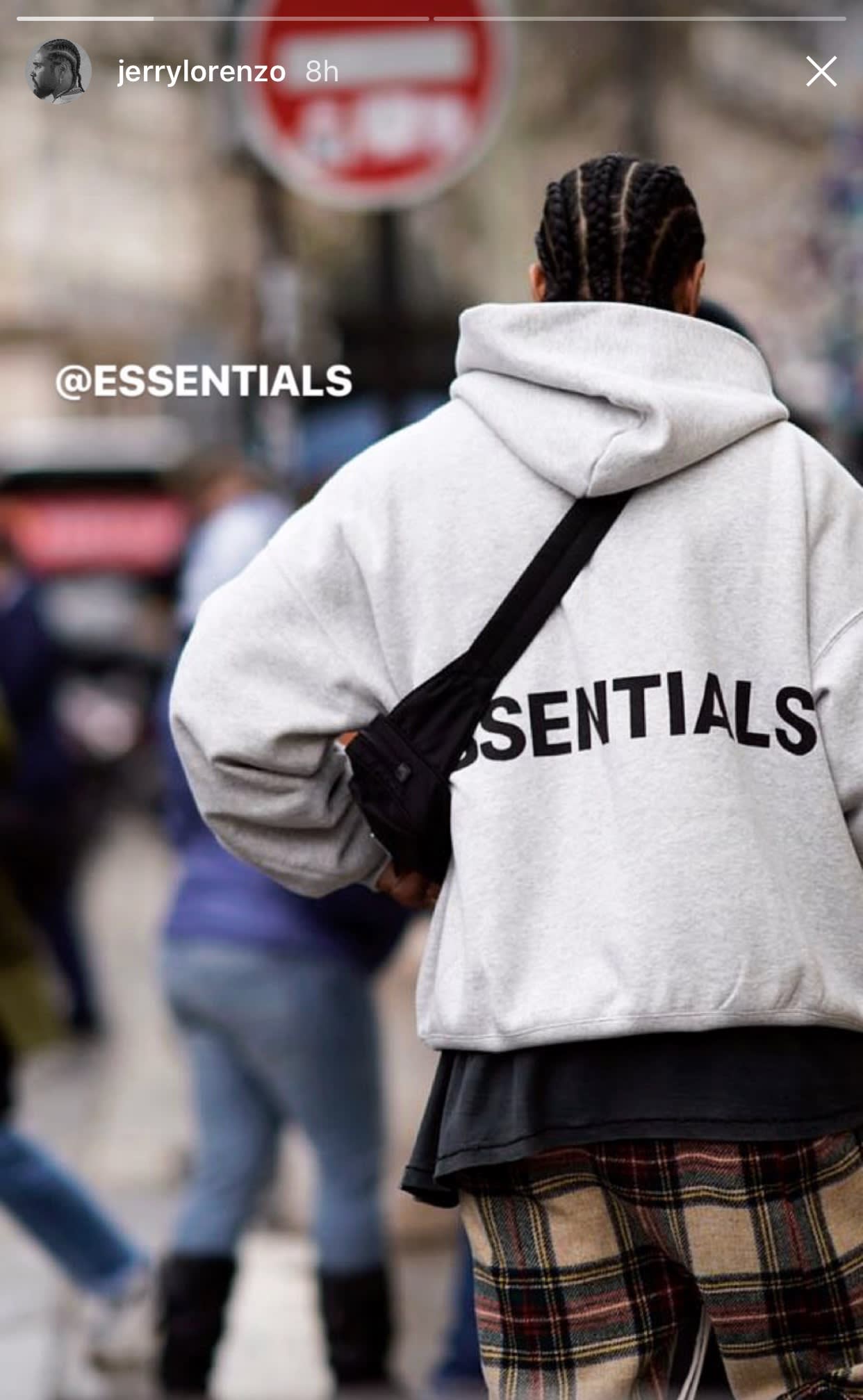 While nothing is official yet, Lorenzo also tagged the account @essentials on each post. It currently has zero posts and a blacked out profile photo, but could indicate that a rollout for a new venture from the L.A. designer is coming. 
Along with the the two branded pieces, Lorenzo also teased a new pair of wool blend tartan trousers and his latest Fear of God sneaker, the 101. There is no word if these pieces will be part of the same collection as the "Essentials" hoodie and sweats. 
Since launching Fear of God, Lorenzo has branched out into a more affordable diffusion line, F.O.G., in collaboration with PacSun. Essentials could be another way of delivering more premium (and possibly budget-friendly) basics without the PacSun tie-in.
A rep for Jerry Lorenzo said that she could not confirm any information regarding a new line at this time. But stay tuned for more information as it becomes available. Lorenzo is also rumored to be working on a Nike collaboration that could be dropping in Fall/Winter 2018.