Some of October's Biggest Jewelry Purchases From Dwayne Johnson, Justin Jefferson, Ja Morant, and More
From Dwayne Johnson's 'Black Adam' chain to Justin Jefferson's Chrome Hearts-inspired grills, here are some of the biggest celebrity jewelry from October 2022.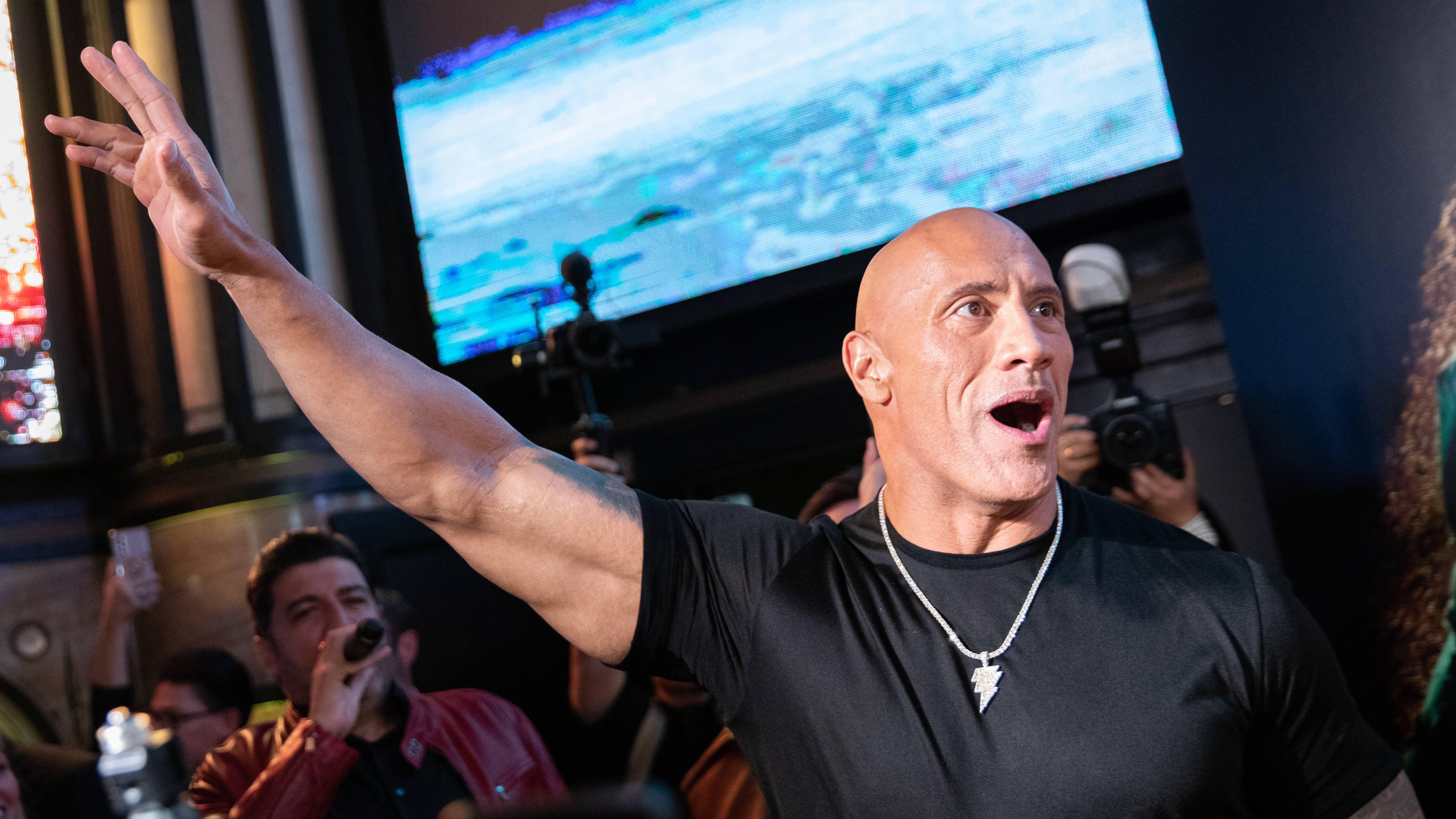 Getty
Image via Getty/Aldara Zarraoa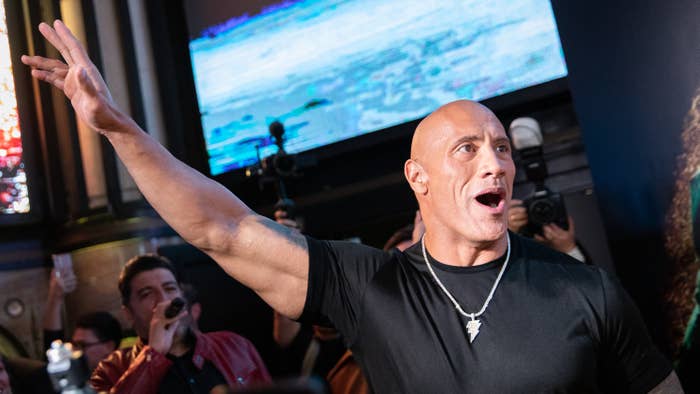 Wearing a full set of diamond grills on a day-to-day basis isn't something many of us will get to do in our lifetimes. We probably won't be able to buy an Audemars Piguet flooded in diamonds to match a chain with our jersey number hanging from it. But that doesn't mean we can't appreciate these custom pieces being crafted by some of the most renowned jewelers in the world for our favorite celebrities.
This past month was no exception with Bloody Osiris taking his pendant to the shop for some even crazier upgrades, Dwayne Johnson celebrating his latest blockbuster role with some new ice, Ja Morant matching the black and white diamonds around his neck with the ones around his wrist, and more. Take a closer look at some of the biggest celebrity jewelry purchases from October 2022 below.
Jeweler: Alex Moss
Bloody Osiris has become known for flooding our Instagram feeds with his incredible and unorthodox outfits. But the New Yorker isn't spending all of his money on clothes. Sometimes he splurges on some diamond accessories. Bloody O decided to hit up one of the best up-and-coming jewelers in the game, Alex Moss, to upgrade one of his custom pieces. Originally shown off by the model back in February 2021, the pendant features a robot-like figure at the center surrounded by biomechanical elements. It's composed of over 450 grams of 14k white gold set with premium VVS diamonds and comes equipped with a removable knife. This past month, Alex Moss made this head-turning piece even crazier with the addition of four spinning blades to the back and an elongated blade handle featuring hearts and skulls flooded in diamonds. Bloody O can be seen joking in Moss' comment section writing, "Gave my bitch a BBL."
Dwayne Johnson's 'Black Adam' Pendant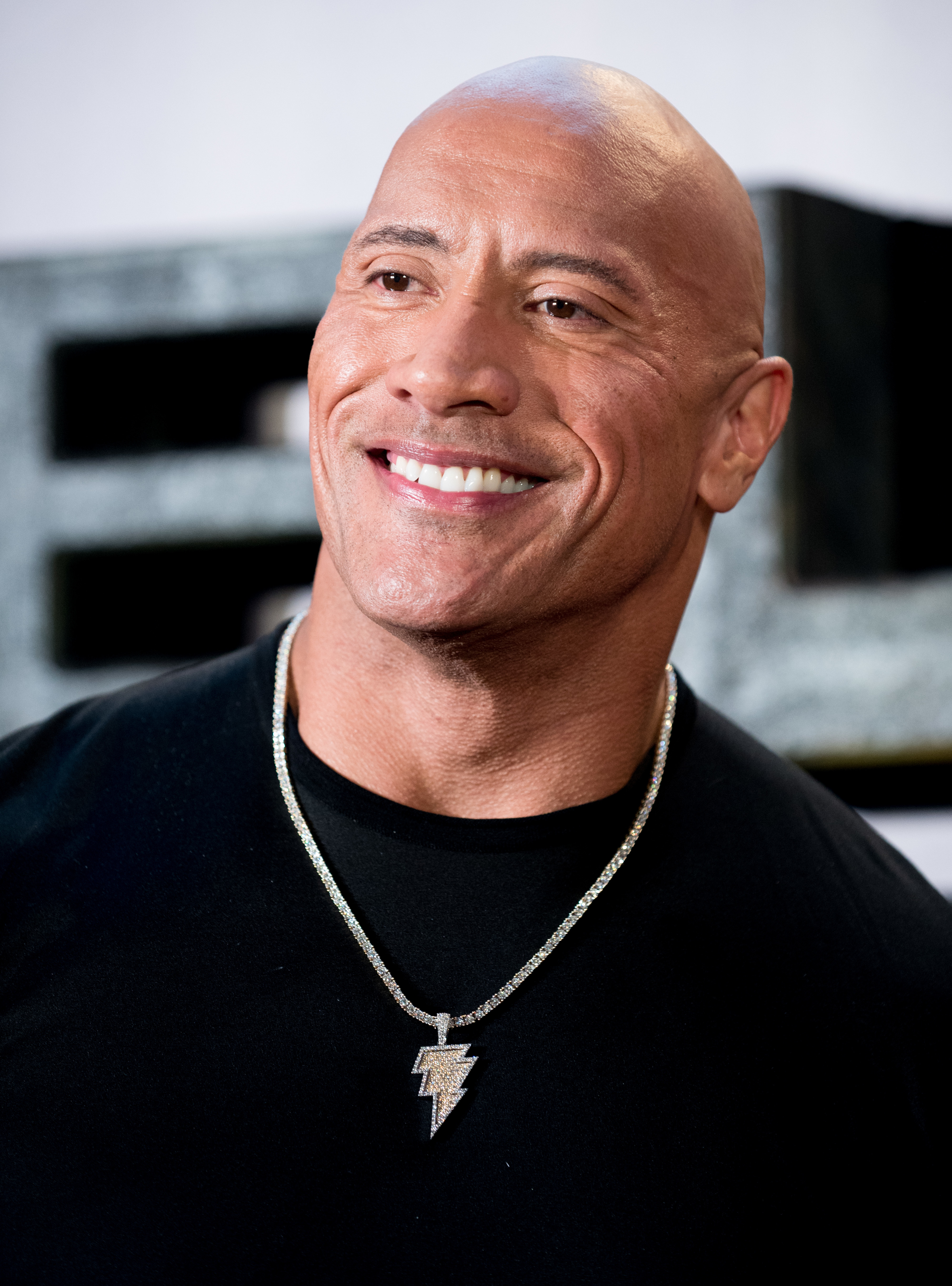 Jeweler: Icebox
He's only entering his fourth season in the NBA, but it's safe to say that Ja Morant has lived up to the hype bestowed upon him as the second overall pick in the 2019 draft thus far. Of course, he needs to celebrate accordingly. In this case, that means hitting up Icebox for a new chain and watch. The Memphis Grizzlies superstar copped a Cuban link chain flooded with black and white diamonds that features his jersey number "12" on the clasp and pendant. But he couldn't stop there. He also decided he needed an iced out Audemars Piguet Royal Oak to match. The pendant reportedly features 20 carats of black and white VS quality diamonds and is made of 14-karat white gold. Does Morant have the best jewelry in the NBA? He's certainly making a strong case for himself.
Jeweler: Leo Khusro
Justin Jefferson is one of the most exciting players in the NFL today. But Jettas isn't just flashy on the field on Sundays. One of the most stylish players in the league today, he makes sure he's commanding attention off the field as well. One of his favorite ways to do so seems to be with his crazy custom jewelry. Just take a look at his jet chain. For his latest purchase, he tapped Leo Khusro once again, who has quickly become one of the most in-demand jewelers among NFL stars. The Houston-based jeweler crafted Jefferson a custom grill incorporating Chrome Hearts' signature cross motif. The full set is flooded with white diamonds and features two top teeth adorned with contrasting crosses.
Jeweler: Gabby Elan
Mustard may hail from the West Coast but he decided to hit up the industry veteran from New York City, Gabby Elan, for a new set of one-of-a-kind grills. The full set features a top row of hearts and arrows VVS+ white gold diamonds layered with yellow diamonds that resemble flames. The bottom row is entirely yellow gold diamonds. Once again, Gabby Elan proves that it's at the forefront of the custom grill game.