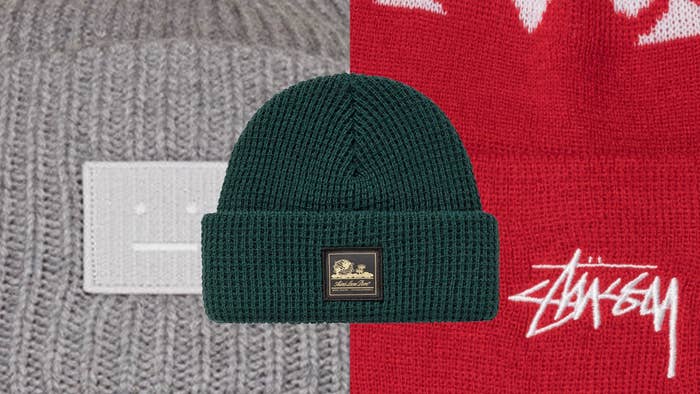 It may have taken a little longer than some of us are used to this year, but it looks like the colder weather is finally here to stay. With chilly temperatures ahead, that means it's time to break out the fall/winter wardrobe checklist. Do you have a warm jacket? How about a cozy hoodie for layering? Are there boots in your closet in case you need to make some snowy treks to the office? Last but not least, do you have the perfect beanie to keep your head warm in the blistering wind? 
All of these are important questions to answer, but today we want to focus on the headwear. Whether you are looking for an affordable everyday option or a statement accessory from your favorite luxury brand, we've got you covered. Check out our picks for the best beanies on the market right now below.
Acne Studios Grey Wool Patch Beanie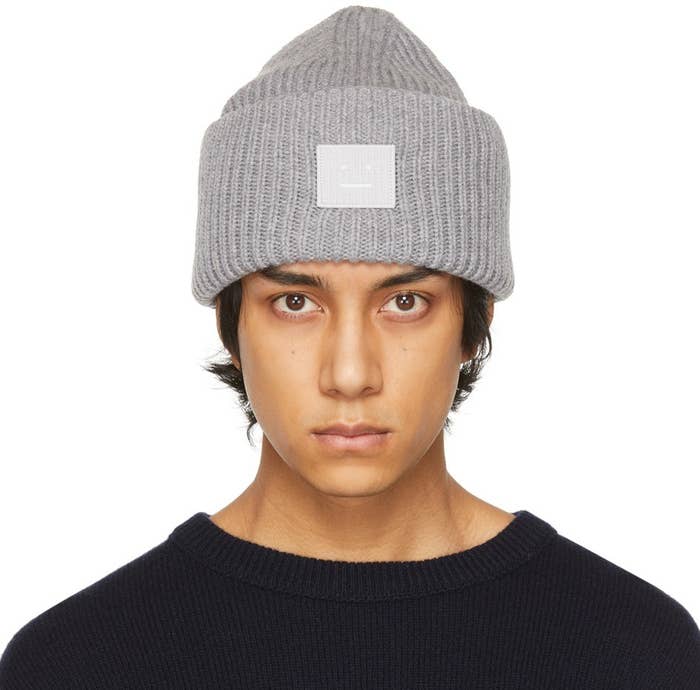 A signature motif of the Swedish label, you cannot go wrong with Acne Studios' face logo. The simplistic branding covers a wide array of pieces from Acne Studios, who frequently releases entire collections utilizing it, and is the perfect in-between for someone who doesn't quite want the in-your-face feel of other graphics but doesn't just want to rock a plain beanie either. This particular style is constructed of rib knit and features tonal embroidery of the emotionless square face at the center of the cuff. Opt for the grey colorway if you're looking for something that can easily be tossed on with any outfit on your way out the door. 
Off-White Black Hand 'Off' Beanie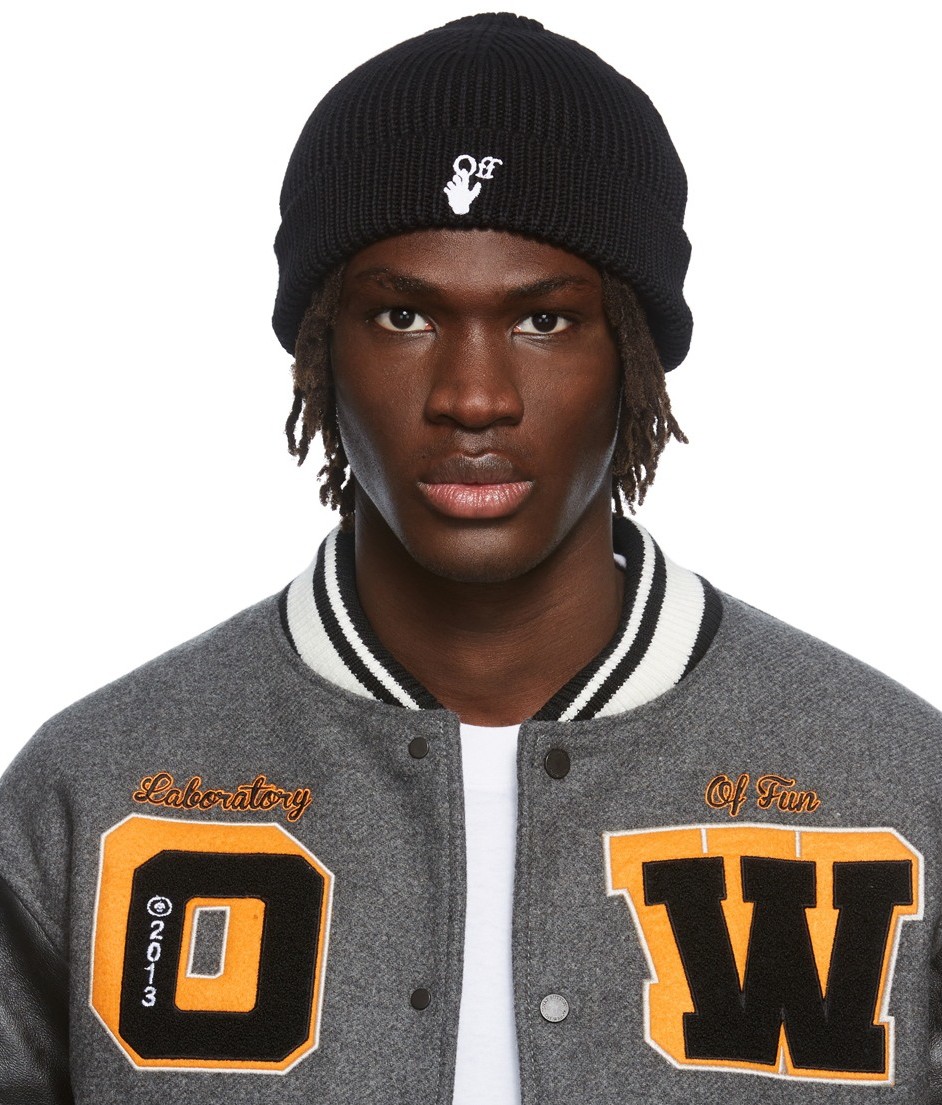 We know you all know what Off-White is by now. Given its popularity and the volume of products it offers, it is sort of impossible not to know about Virgil Abloh's luxury streetwear label. If you are someone who is a fan of Abloh, but may not necessarily want to rock a hoodie with giant arrows printed across the back or a flannel shirt with thick diagonal lines down the sleeves, this could be a solid compromise. This black wool beanie's sole branding hit is a white Off-White hand logo embroidered on the cuff. The logo was first introduced as part of the brand's identity back in 2019.
C.P. Company Black Goggle Beanie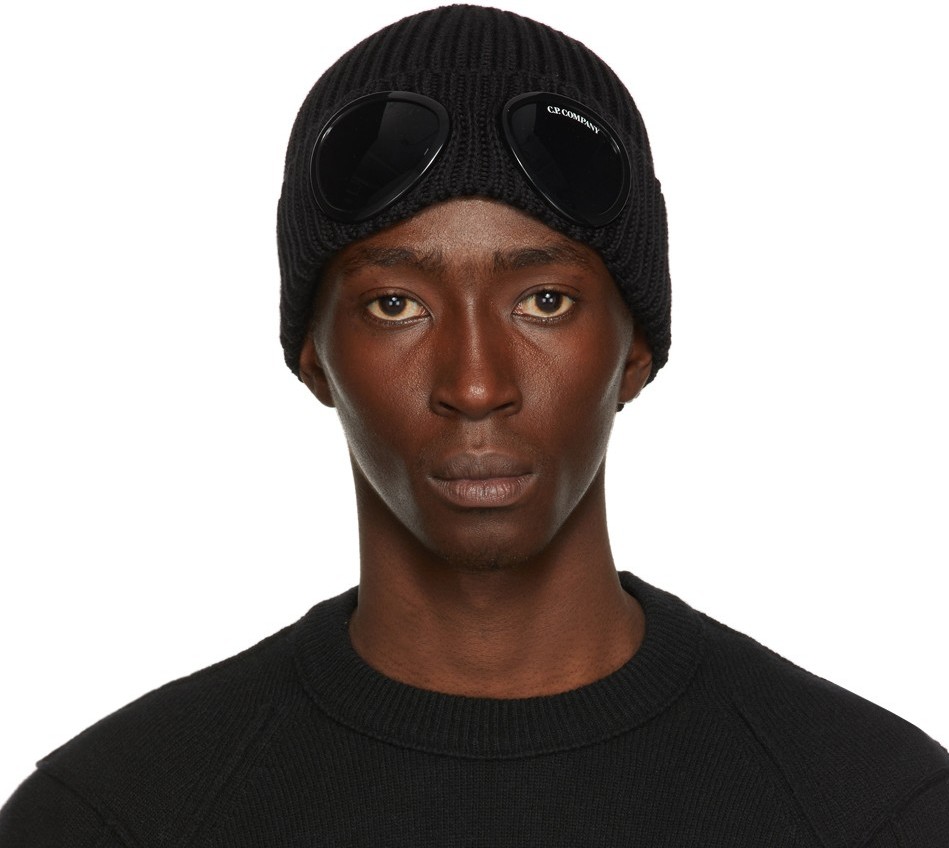 If you aren't quite ready to shell out the money to purchase one of C.P. Company's signature goggle jackets just yet, this beanie from the Italian sportswear brand is a solid alternative to consider in the meantime for a fraction of the price. Constructed of merino wool, this black beanie's signature detail is the acetate lenses that are installed in the cuff. Small C.P. Company branding can also be seen printed on the left lens in white writing. And yes, the goggles aren't just for show. In harsh weather conditions, or just for some extra style points, you can pull down the beanie to use the lenses as functional eyewear. The goggle jacket was first introduced by C.P. Company in 1988 to sponsor the Mille Migalia, an open car endurance race that takes place in Italy. 
Aimé Leon Dore Waffle Knit Beanie
Aimé Leon Dore's prices can get a bit steep depending on the item you are looking for, but if you are shopping on a budget then its beanies are a great choice to satisfy your desire for something from the popular New York City label. The brand recently dropped off its Waffle Knit Beanie in a new array of colorways for Fall/Winter 2021 such as forest green, purple, yellow, dark grey, and black. The thick Acrylic material is guaranteed to keep you warm in the colder months. Each style is complete with a woven black and gold logo patch depicting the iconic Unisphere in Queens. 
Kapital 7G Wool Fair Isle Bivouac Ski Cap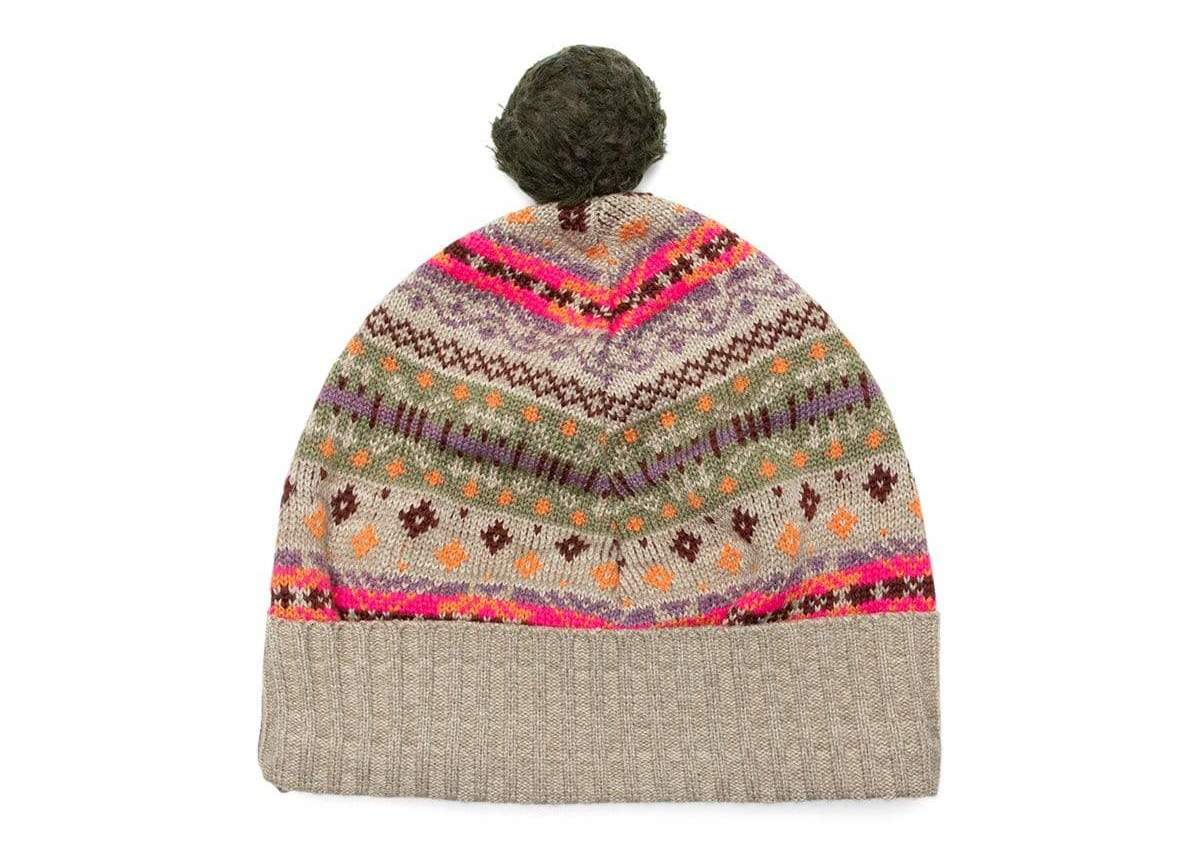 If you are someone who prefers to wear bold accessories, or just loves Japanese fashion, than this wool ski cap from Kapital is likely your preferred option from this list. The brand may have become trendy in recent years for items like its patchwork denim and smiley face-adorned sweaters, but Kapital offers a wide array of products worth exploring beyond the ones you see up and down your Instagram feed on any given day. This particular beanie is covered in a colorful pattern reminiscent of the sweaters you may see being rocked at your closest ski lodge in the wintertime. What makes this style so unique is that the liner is constructed of quilted nylon to provide an added layer of padding and warmth.
Carhartt WIP Short Watch Hat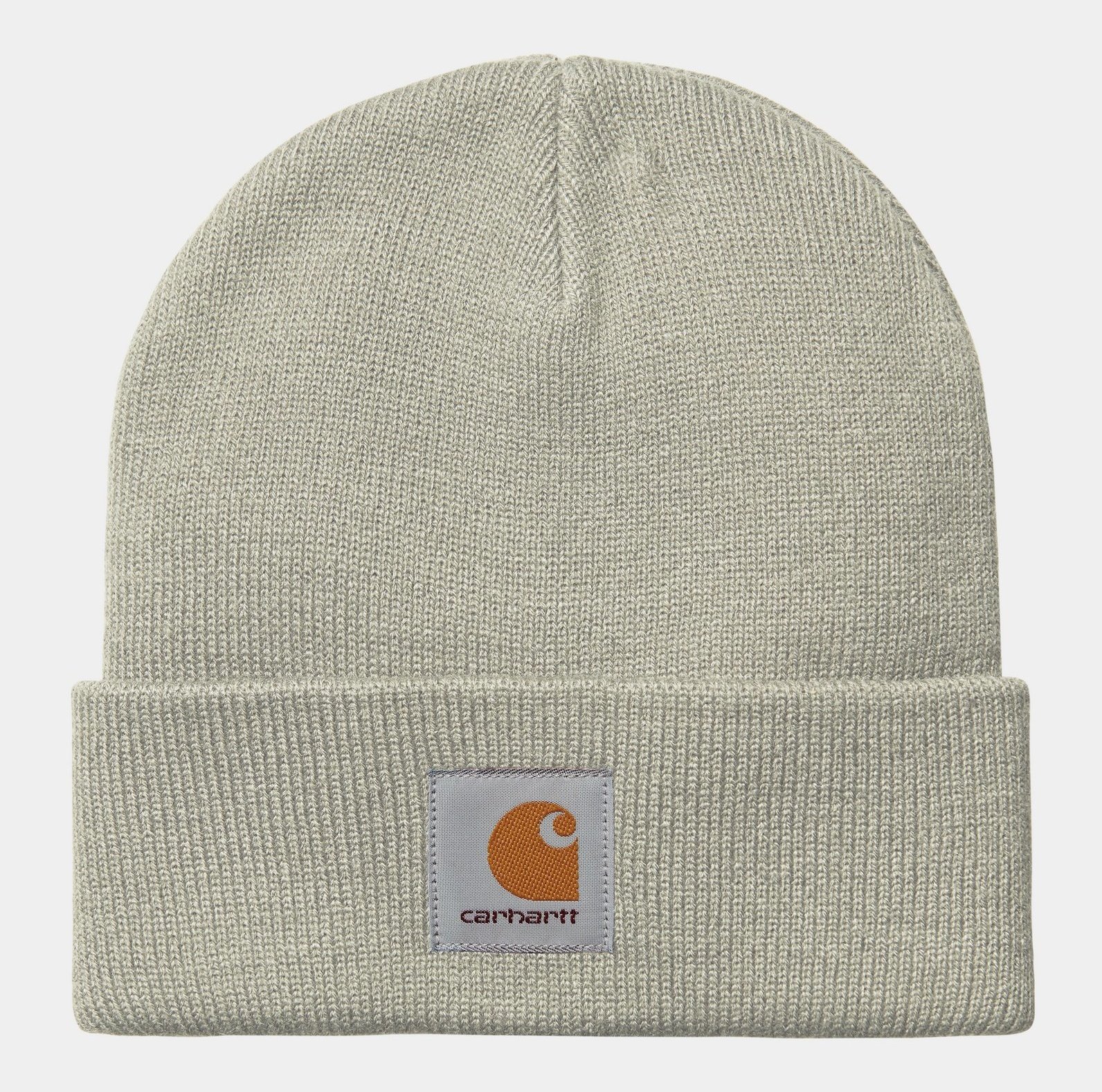 Old reliable. Carhartt's beanies are made in pretty much any color imaginable at this point, signified by the brand's logo patch sewn onto the cuff. If you have walked outside at any point in during the chillier months of the year than you have undoubtedly seen one of these being worn by a handful of people. For some people, that's enough of a reason to avoid these. To others in search of something super affordable that will get the job done, this is probably the best option choice for you. At $25 a piece, maybe even consider buying a couple to always have the perfect match for any fit. 
Stüssy Full Suit Jacquard Cuff Beanie
It's hard to really go wrong with something from Stüssy. The streetwear OG has been around for over four decades and is still producing items worth adding to your closet. In this case, the red colorway of its Full Suit Jacquard Cuff Beanie is a perfect choice for anyone looking to add a pop of color to their fits this winter. The acrylic beanie features each of the four playing card suits wrapping the top half with Stüssy iconic logo embroidered on the cuff in white. Black and cream-based versions are also up for grabs now if you are in search of something a bit more subtle.
Awake NY Zig Zag Beanie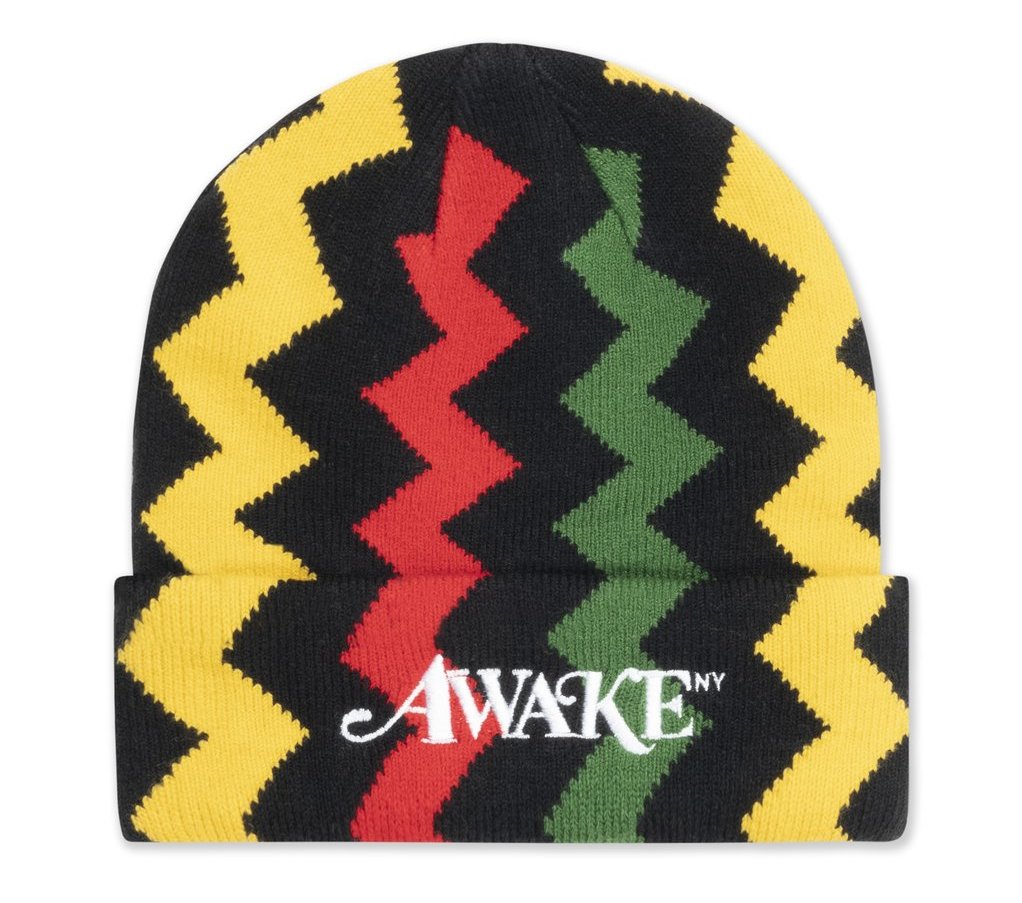 With each new collection, Angelo Baque's Awake NY seems to get stronger. For instance, its Fall/Winter 2021 collection was highlighted by strong cut and sew offerings like double-breasted wool overcoats, as well as eye-catching hoodies with rhinestone lettering and graphics created by the legendary Shirt King Phade. The brand's latest season also featured a solid round of accessories such as this zig zag-patterned beanie available in black and green-based colorways. Each is completed with Awake's logo on the cuff. 
Supreme x New Era Rhinestone Beanie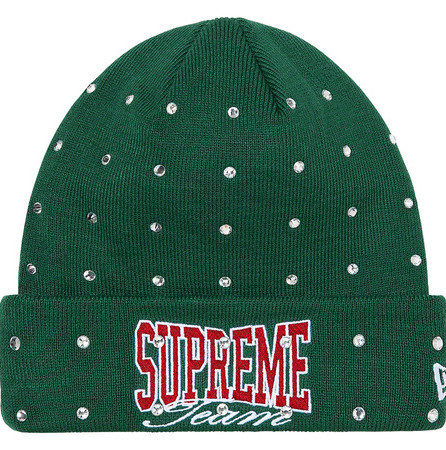 Getting your hands on the latest Supreme collab on Thursday morning still isn't exactly the easiest thing to do, but there are still some hidden gems that don't sell out in seconds populating the site if you are in search of a consolation prize. One such item is one of this season's beanie collaborations with New Era. This particular style sees the entire beanie covered in rhinestones with blocky "Supreme Team" lettering embroidered on the cuff. Five different colorways are currently available ranging from bright yellow to heather grey. Our personal pick, this forest green color scheme with red branding. 
Lisa Le Strange Butterfly Beanie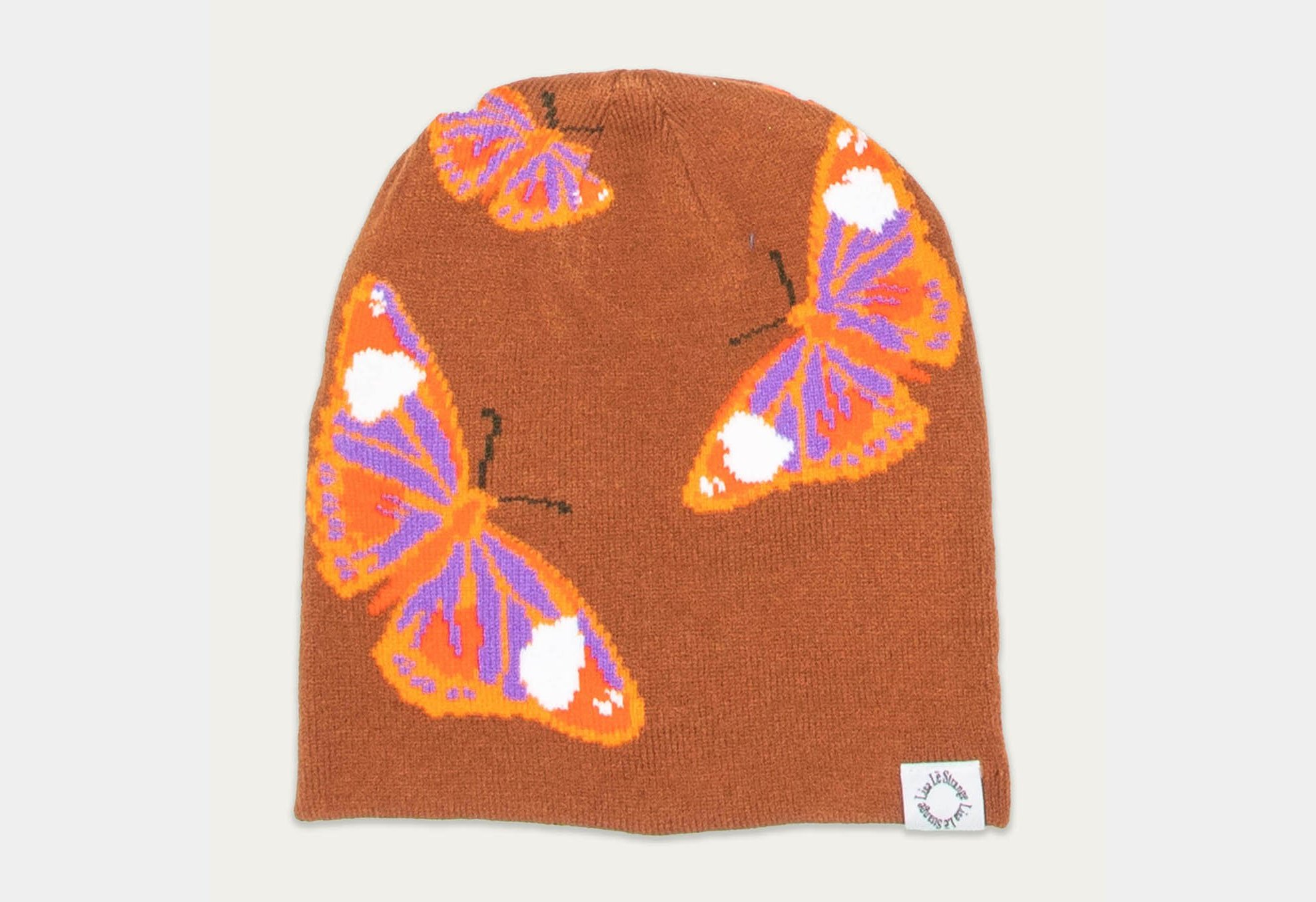 Are you someone who constantly yearns spring and summer weather? If so, this beanie from Los Angeles-based designer Are Bernard's Lisa Le Strange is the perfect piece to keep on your head throughout the colder seasons. The cuffless, rust-colored beanie is covered in bright orange and purple butterflies. Need a pick me up during that next snowstorm? Just take a glance at your hat. Better days are ahead.