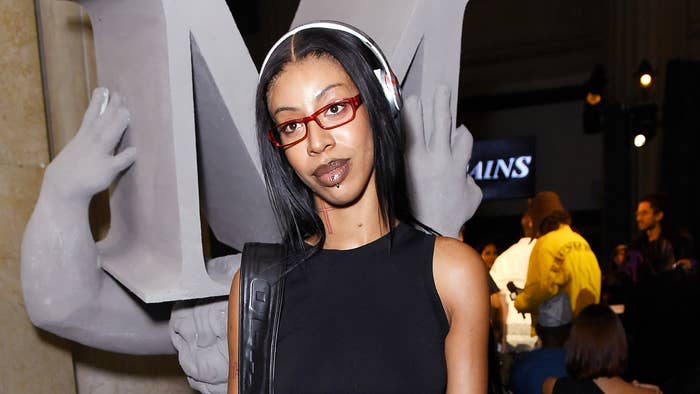 Mowalola Ogunlesi, the designer behind the Mowalola brand, respomded to criticism she faced after debuting a new mini skirt emblazoned with the Saudi Arabian flag at London Fashion Week.
At the brand's show that previewed its Spring 2024 collection, Ogunlesi debuted several mini-skirts with designs of various international flags, including Japan, the United Kingdom, and Saudi Arabia.
Following the show, Ogunlesi's Instagram page was flooded with people leaving the emoji of the Saudi Arabian flag in the comment section and asking for an apology. Ogunlesi initially defended the skirt with a pair of since-deleted tweets that called out the critics.
"Cry me a river," she tweeted along with, "A mini skirt being an act of war in 2023 is so dystopian."
Ogunlesi eventually had a change of heart and issued an official apolog, saying that she's been educated on the flag and understood where she was wrong.
"One of my key inspirations for SS24 was to use the national flags of different countries," she said in a statement. "After the show, I found that one of these flags — Saudi Arabia — features sacred words, and its use has caused great offense. Now that I've been educated on this topic, I sincerely apologize for this."
She continued, "I'll ensure this design is removed from the collection. I deeply regret any hurt or offense my oversight may have caused. Thank you for holding me accountable, and I appreciate your understanding as I learn from this experience."
Saudi Arabia's flag has the Islamic Shahada written across it, which is a sacred text of the Muslim religion that translates to "There is no god but God; Muhammad is the Messenger of God." The flag is considered a religious item due to the quote and having it on the skirt is considered blasphemy.