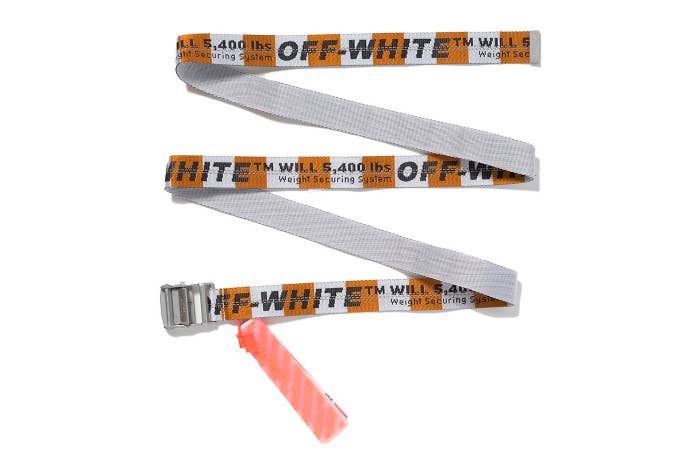 At last, the time has finally come for Virgil Abloh's 'Figures of Speech' exhibition to move from the Museum of Contemporary Art in Chicago to its new home at the High Museum of Art in Atlanta. For those living in Boston or New York, you're going to have to wait until next year for the exhibit to officially make its stops at the Brooklyn Museum and the Institute of Contemporary Art. But what you don't have to wait for is the chance to cop all this fly gear that Virgil has been dropping with the MCA. 
Although many people came to the MCA Chicago to actually see the exhibition, others attended to cop some of the insane merch the museum has dropped with Abloh since the exhibit first began. It's more than likely that you took a fat L when you tried to cop the coveted MCA Air Force 1s or the ones customized by Cassius Hirst. And it is unclear if the same exact merchandise will be reproduced for other stops on the 'Figures of Speech' tour. There is still a lot of limited edition merchandise available on MCA's web store, so it's better to be safe than sorry when the exhibit officially leaves Chicago this Sunday. Here are the best 'Figures of Speech' merch to cop right now.
Lithographic Prints Signed by Virgil Abloh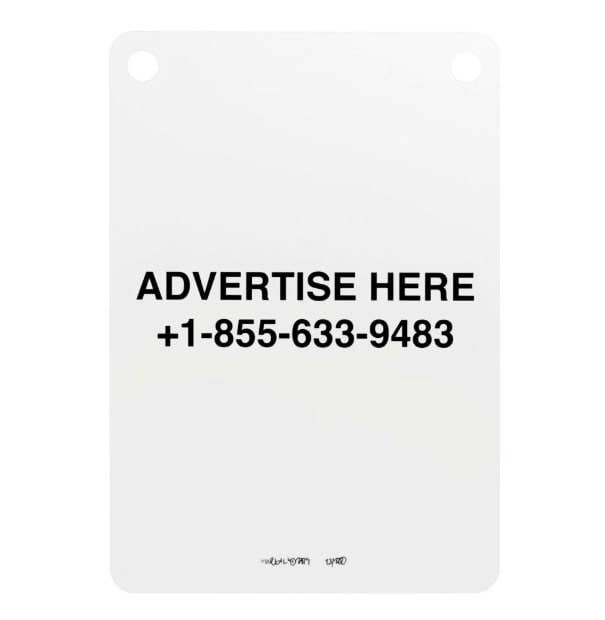 Price: $500
These are limited edition lithographic prints signed by the man himself. A true collector's item for any Virgil Abloh stan. The three other prints available feature stencils that resemble the shadows of Felix The Cat and the grim reaper. Only 200 of each print were made so don't sleep on these. 
Off-White x Simon Brown Collaboration
Price: $355
One of the most interesting pieces available at the MCA store includes garments made in collaboration with the London based graphic designer Simon Brown. For the collaboration, Brown turned some of Abloh's defining works over the years into emotive characters. T-shirts showcasing the building Abloh designed for his master's thesis, a blacked out Sunoco gas station sculpture, and an IKEA "KEEP OFF" rug are still available in many sizes online. Hoodies and T-shirts featuring reworked versions of Off-White's diagonal and arrow logos are also available.
Figures of Speech Arrows Tote Bag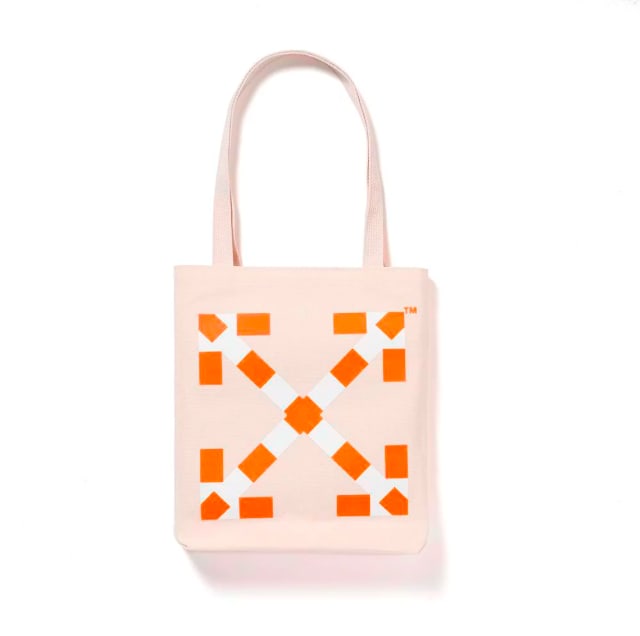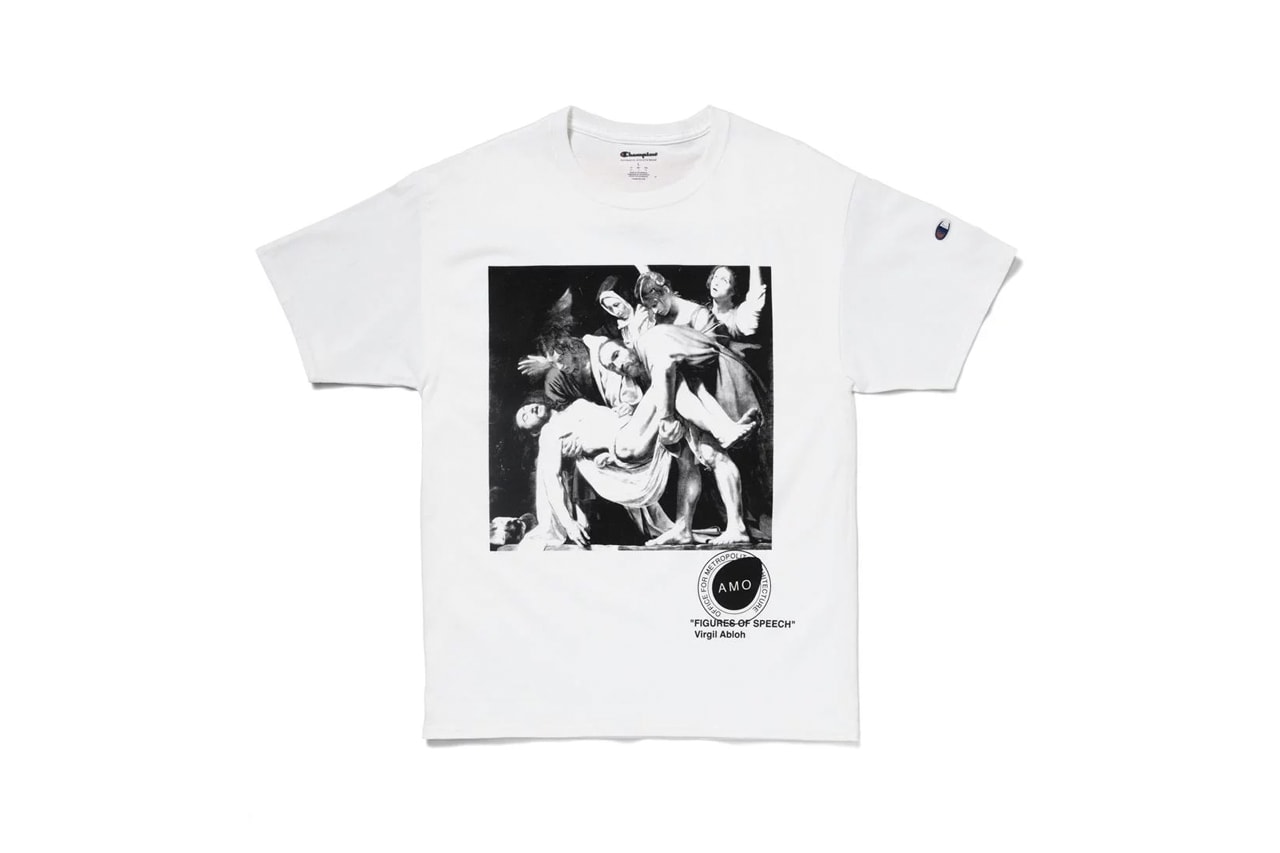 Price: $99
Staying true to the roots of Off-White, the MCA store also released T-shirts that pay homage to Pyrex Vision. Like the original line, these T-shirts are also printed on white Champion blanks. T-shirts featuring a Carravagio painting and a film still of the ASAP Mob from the original Pyrex Vision film are still up for grabs. And if you haven't copped it yet, the Pyrex Vision Flipbook made in collaboration with Playlab, Inc. is still up for grabs. 
Figures of Speech Industrial Belt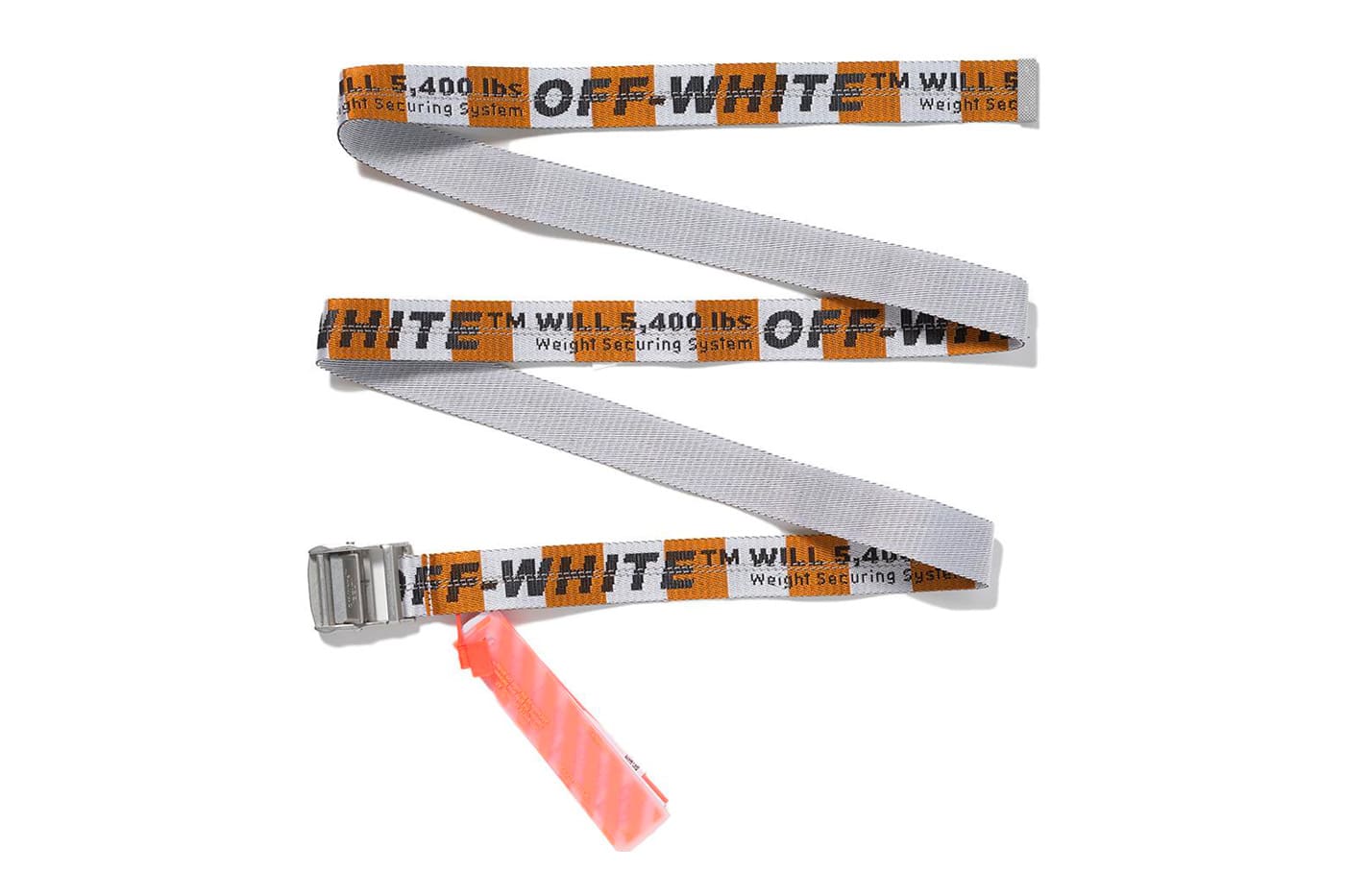 Price: $230
At this point, Off-White has probably released over 20 different colorways of its iconic Industrial Belt. This orange and white checkered iteration exclusively made for the Figures of Speech exhibition will certainly stand out more than the typical yellow ones everyone else has. 
Figures of Speech Postcards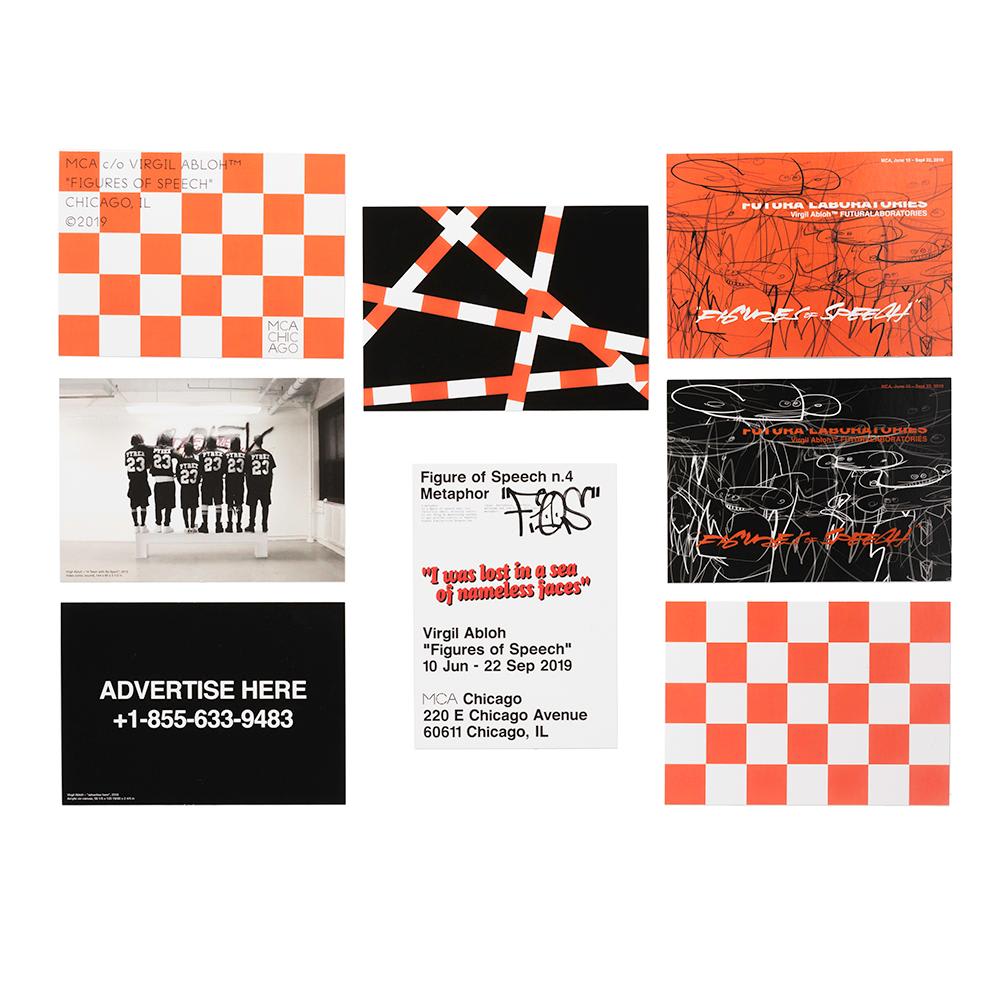 Price: $8
These are a far more affordable option for those looking to collect some original art from the exhibition. Although the exclusive Futura x Off-White tee was near impossible to get, these postcards also are still widely available and also feature the graffiti pioneer's art. For those looking for something larger, posters are still available. 
Graveyard T-Shirt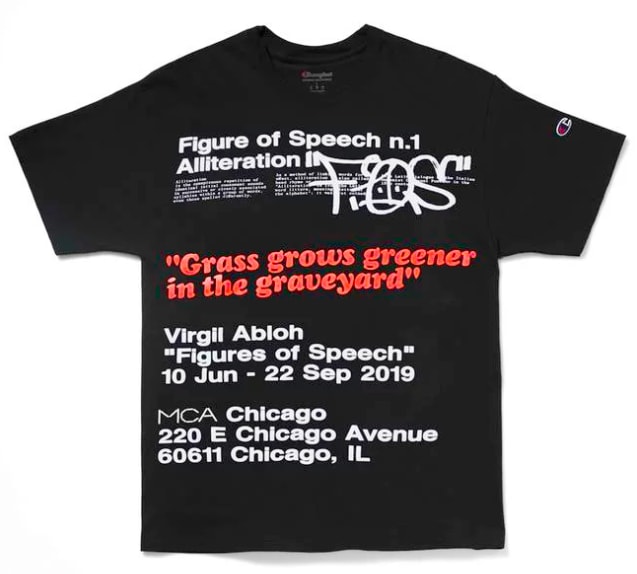 Price: $49
These T-shirts featuring graphics sourced from posters promoting the Figures of Speech exhibition are still widely available in many sizes. Cop this piece of history before it ends up on Grailed. 
Off-White iPhone X Case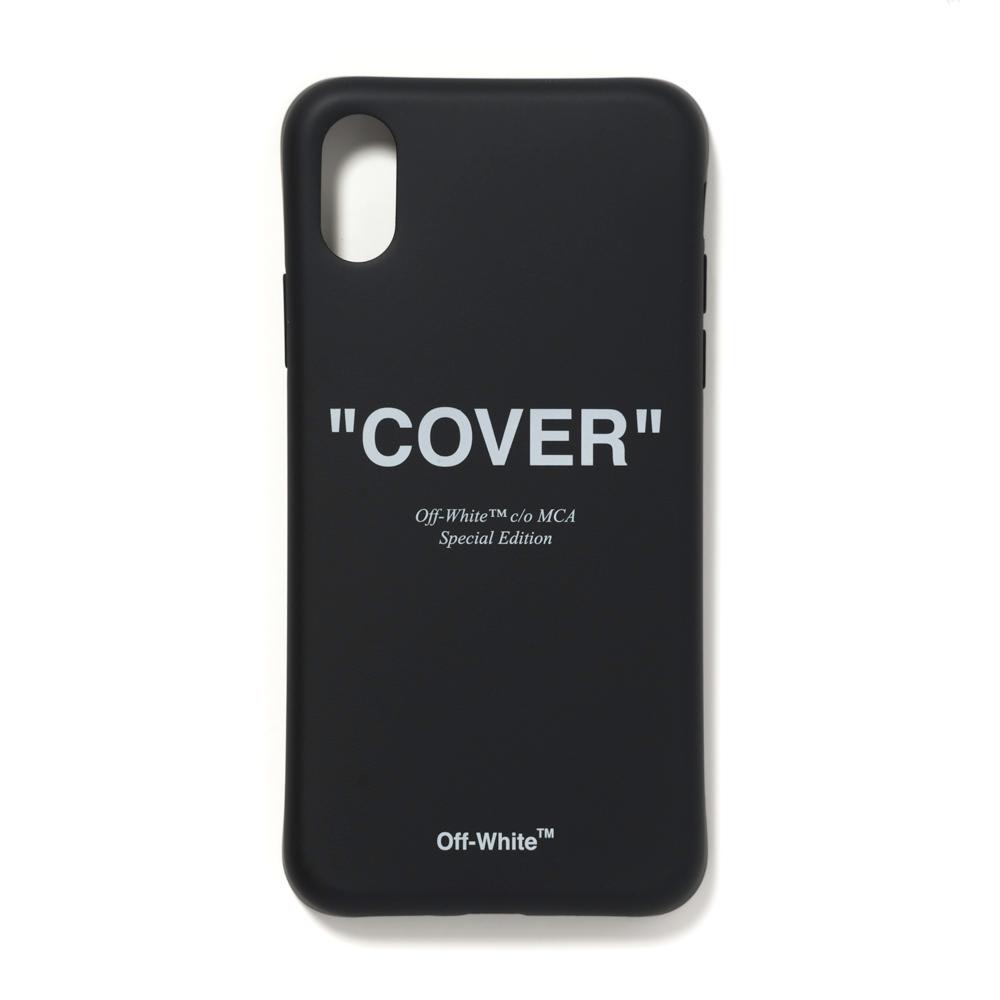 Price: $90
A subtle Off-White flex. Similar iPhone cases sold on Off-White's online store have sold out. 
Figures of Speech Mona Lisa T-Shirt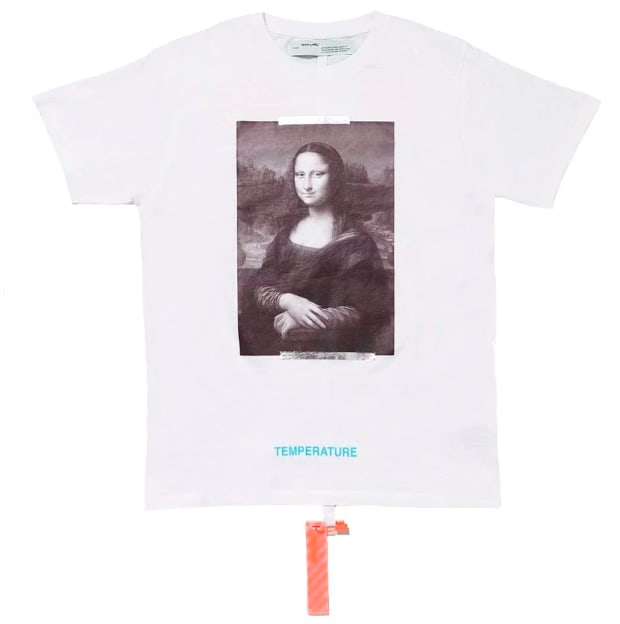 Price: $340
A number of Off-White's best selling products over the years were re-released for the Figures of Speech exhibition. These include T-shirts and hoodies featuring Off-White's popular Mona Lisa, Caravaggio, and Bernini graphics.