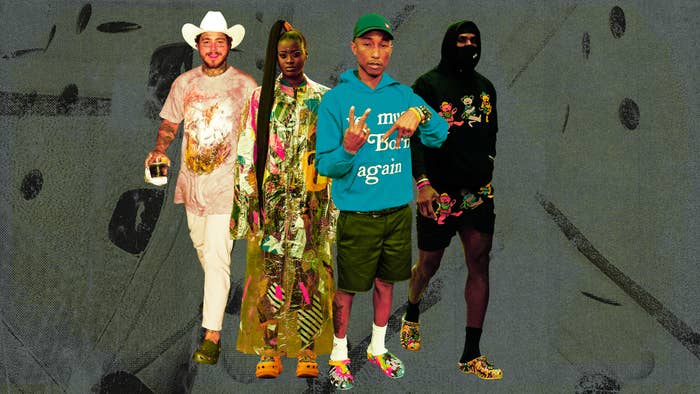 Another hot and muggy summer is in full swing, which means it's time to break those Crocs out. An iconic piece of footwear that was once a fashion faux pas in the early 2000s, Crocs are now back in style like never before. The brand has found a new lease on life thanks to high profile collaborations with fashion houses like Balenciaga and through great streetwear collabs with brands like Chinatown Market and Palace. Nowadays, it's not embarrassing for celebs to be seen wearing a pair of Crocs. In fact, many of them work their pairs into fits like any hyped sneaker. While rappers like Nicki Minaj ice them out others just wear humble solid-colored pairs to add a dash of eccentricity to already well put together fits. 
Here are how some of our favorite celebrities wear Crocs.
Post Malone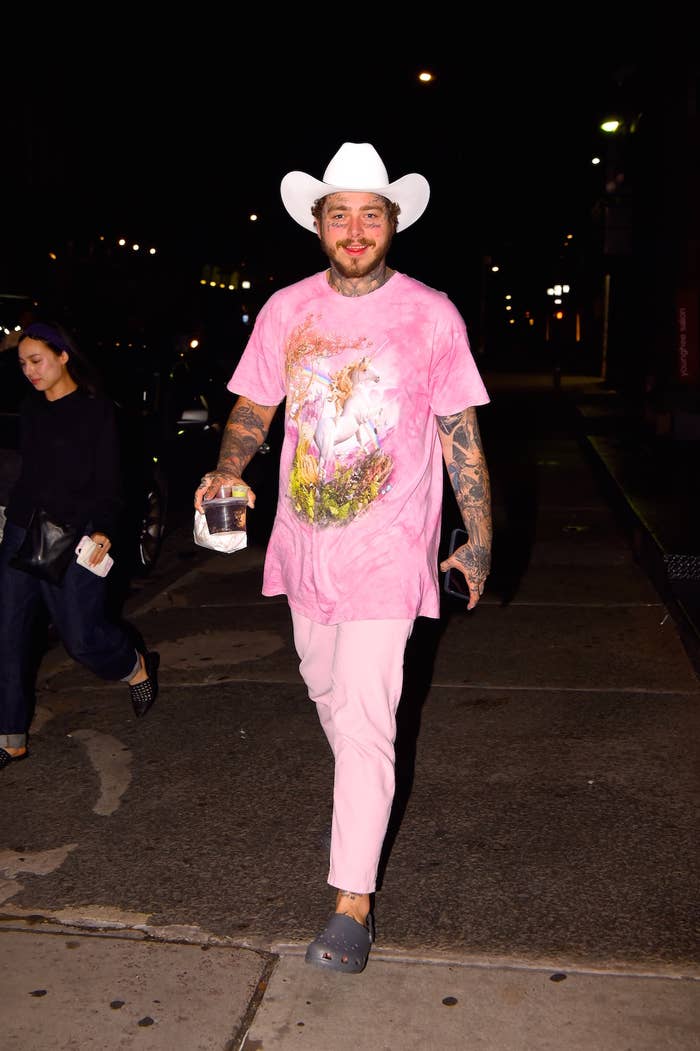 When: 2019

Styling Tip: Take a simple pair of solid-colored Crocs with no Jibbitz to compliment a louder outfit. 
The celebrity that low key started the Crocs wave we see today. Here we see Post Malone wearing a pear of basic black Crocs with a pink graphic unicorn T-shirt, some pink sweatpants, and a white 10-gallon hat while carrying some take-out. It's an eccentric fit to go outside in the streets of Manhattan with. But it somehow works for a guy like Post Malone. Posty has a long relationship with Crocs and was even the first music artist to ever collaborate with the foam clog brand back in 2018. His collaboration with Crocs was sparked by a tweet that is still factual today: "U can tell a lot about a man by the jibbits on his crocs." Since that first Crocs collaboration, Posty has released several more sold-out Crocs collabs within the past three years.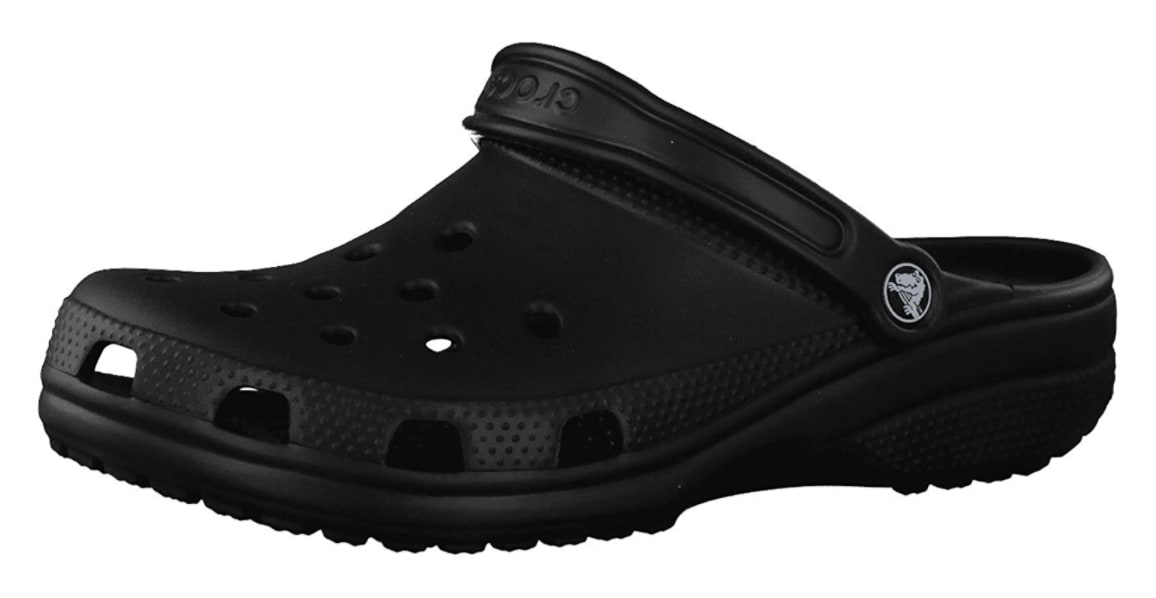 Bad Bunny
When: 2019

Styling Tip: Wear some matching colored Supreme pieces to elevate a basic pair of Crocs. 
Bad Bunny clearly loves his Crocs. Trust that there are very few celebs out there who would be brave enough to appear on live television with a pair of bright neon green Crocs. But Bad Bunny has done that twice already. When he pulled up to the MTV Latin America's Millennial Awards, he accepted the award while wearing a pair of neon green Crocs with a neon green Supreme track jacket. His outfit was further layered by a Supreme "Jesus and Mary" sweatsuit from the brand's Fall/Winter 2018 collection. Last year, Bad Bunny returned on live television wearing that same pair of Crocs for his debut appearance on The Tonight Show. For that appearance, Bad Bunny switched his fit up slightly. Instead of matching his outfit with his Crocs, he turned it into a bold accent by pairing it with a chill pair of brown corduroy pants, an Aime Leon Dore x Woolrich jacket, and a simple white Supreme box logo T-shirt. Eventually, all that love for Crocs led to Bad Bunny dropping a hyped collaboration with them in 2020.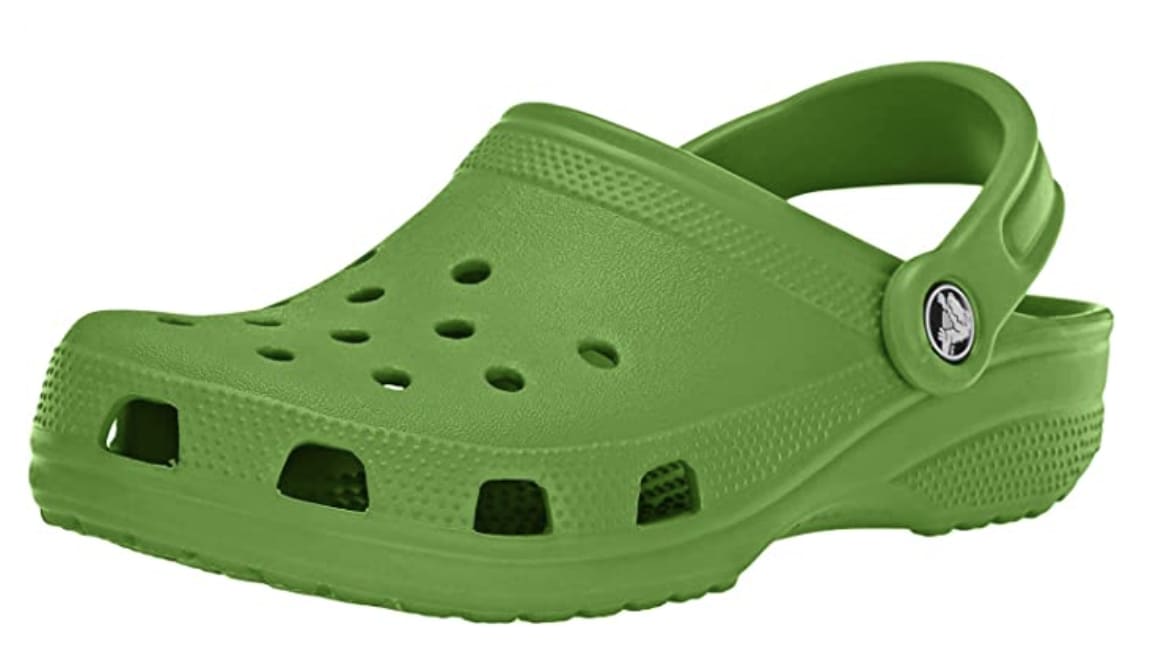 Lebron James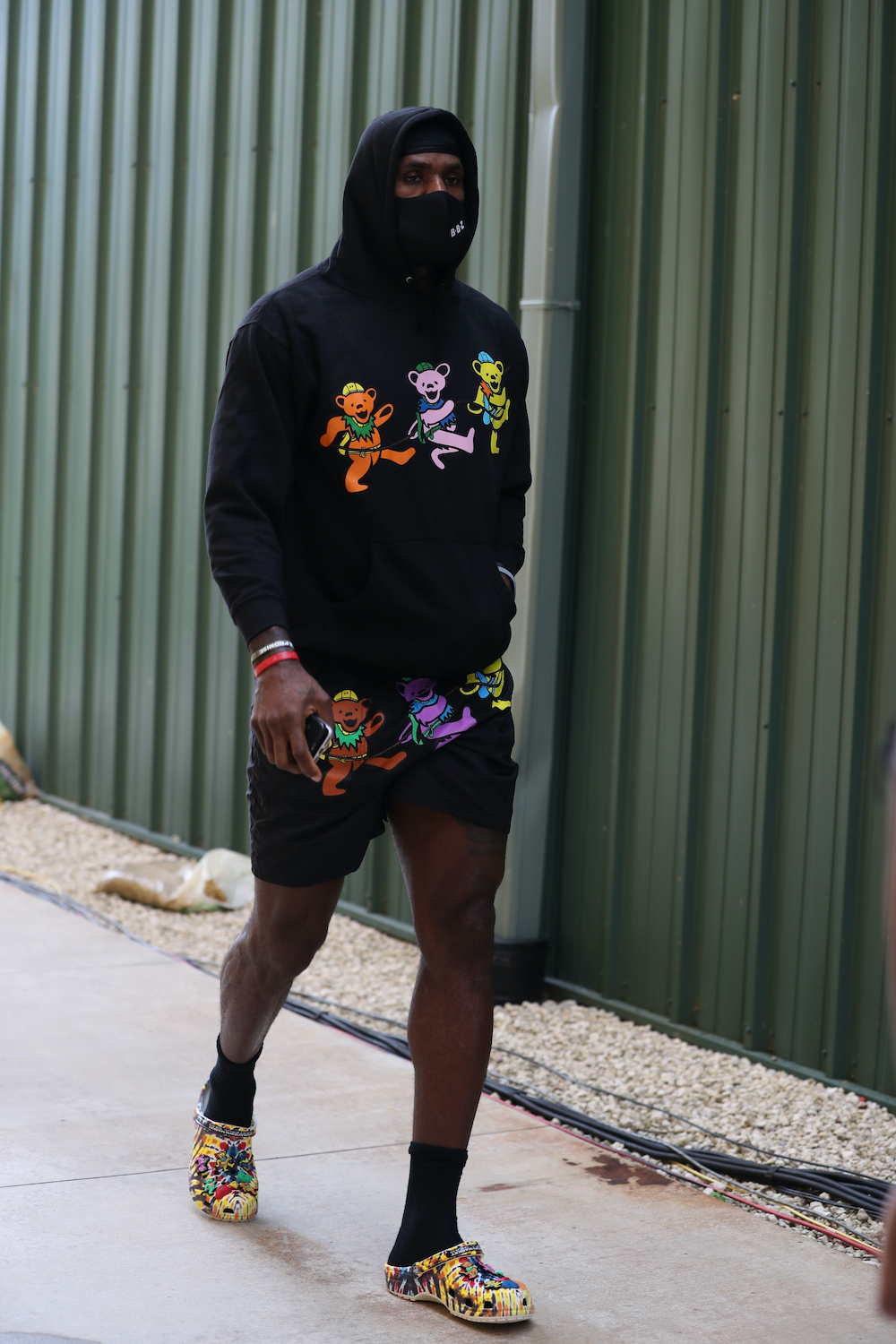 When: 2020

Styling Tip: When wearing a special pair of Crocs, don't be afraid to build an outfit completely inspired by them. 
When it comes down to some of the best Crocs collaborations in recent memory, the Chinatown Market x Grateful Dead Crocs immediately come to mind. These tie-dyed Crocs capitalized on the renewed interest in Deadhead merch and included unique Jibbitz that captured Grateful Dead bears climbing across the holes of the clog. When Lebron James backed these out before a game against the Houston Rockets, he made sure to pair these well with a Chinatown Market x Grateful Dead hoodie and shorts. Other ballers like, Shai Gilgeous-Alexander, have shown that a standout Crocs collaboration can really go with anything.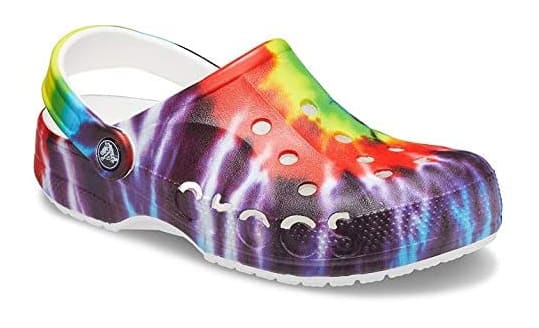 Pharrell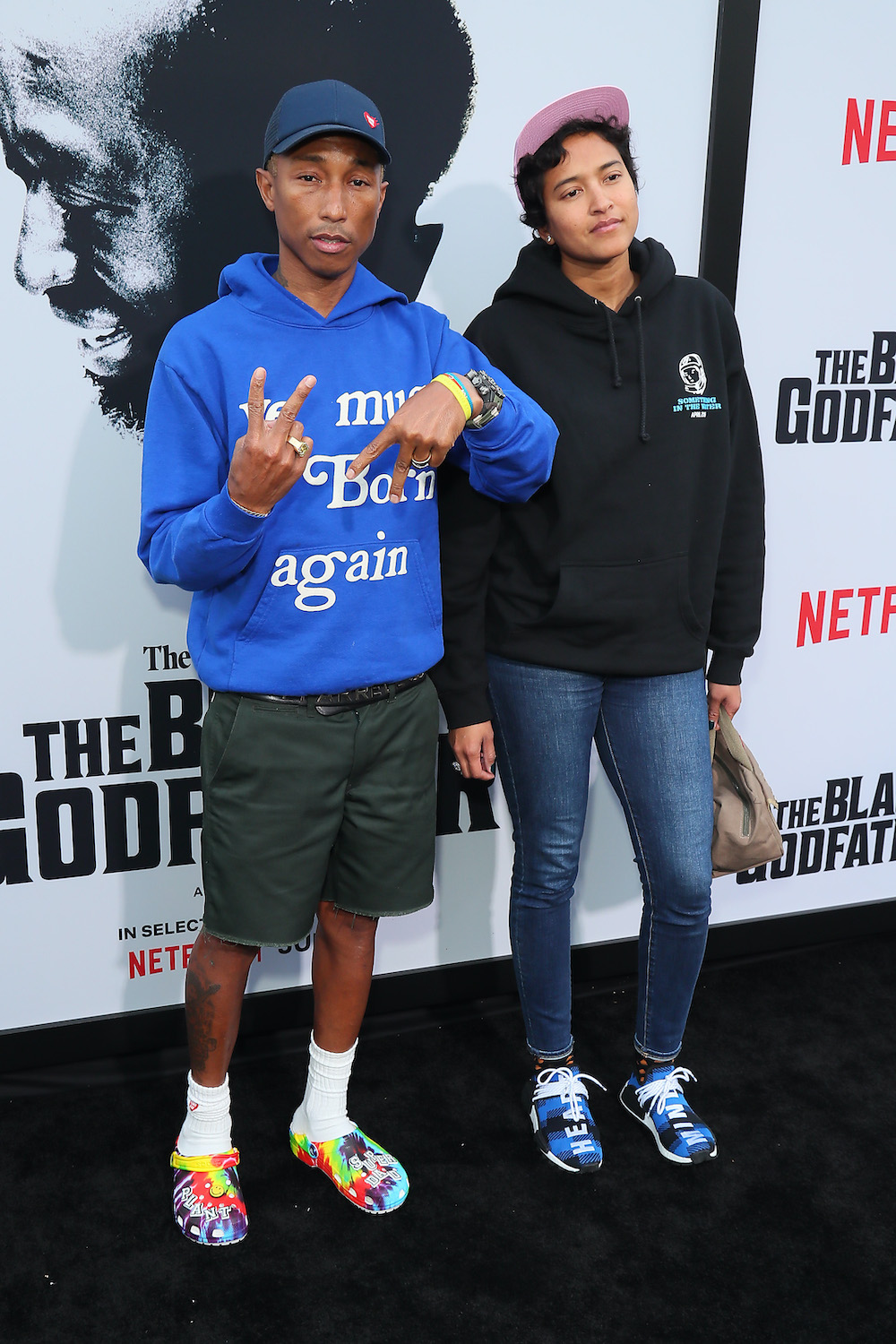 When: 2019

Styling Tip: A regular pair of Crocs can be customized to fit your own tastes with the right Jibbitz pieces. 
Pharrell is another celebrity who knows that a pair of Crocs can stand out on the red carpet if they are styled correctly. For the premiere of Netflix's The Black Godfather, Skateboard P pulled up in a real casual fit that included a pair of chino shorts, a Cactus Plant Flea Market hoodie, and a loud pair of tie-dye Crocs. But to make this pair standout even more, Pharrell put in Jibbitz that spelled "Plant" on one clog and "Super Dad" on the other. Pharrell found these Jibbitz so enticing that he even stayed true to customizing other pairs of Crocs with them in the exact same pattern. Anyone that's inclined enough to copy this style can definitely do so by buying the exact same Jibbitz on Crocs' webstore.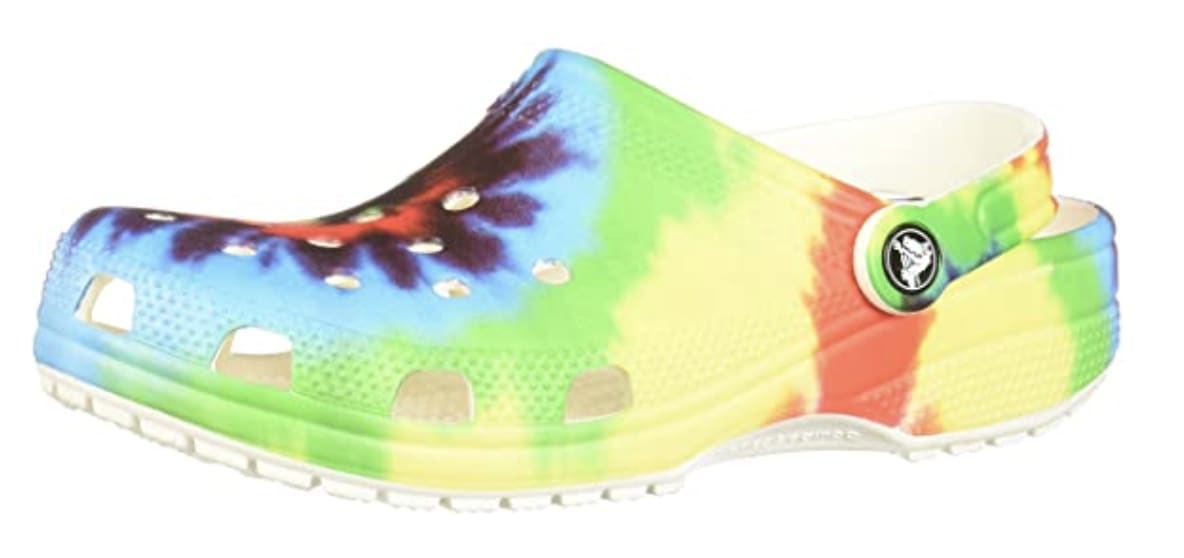 Tierra Whack
When: 2019 

Styling Tip: A multi-colored outfit pairs well with an eccentric pair of designer Crocs.
When Tierra Whack performed at the Afropunk music festival in Brooklyn in 2019, she wore a pair of yellow platform Balenciaga Crocs. Whack paired her clogs with upcycled pieces from Borbola. As shown in this fit, a great way to style a flashy pair of Balenciaga Crocs is to wear them with another unique piece that also stands out from the crowd.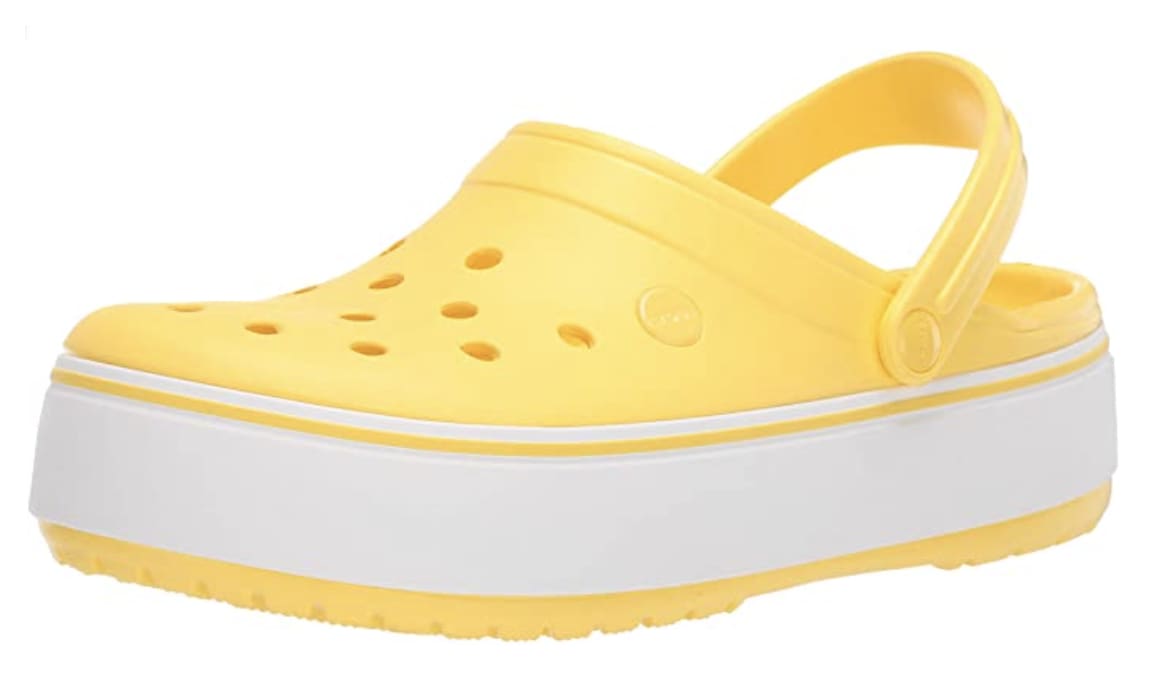 Adam Sandler
When: 2005

Styling Tip: Stop being so serious and just wear a pair of Crocs with whatever you want wherever you want. 
Adam Sandler was clearly one of the first celebrities to embrace Crocs for what they are. As we all know, Crocs are the perfect sandals to wear when you could care less about how you're going to dress today. Surprisingly for the premiere of one of Adam Sandler's biggest movies in the 2000s, The Longest Yard, Sandler showed up to the red carpet with a pair of Crocs and an  extremely laid back outfit. While Jackie Sandler arrived wearing a dress and some bedazzled high heels, her husband rolled through with a pair of brown Crocs, Billabong pants, a nylon coach's jacket, and a pair of Oakley sunglasses. Although Sandler looked more ready to attend his kid's soccer game rather than a movie premiere, this fit serves as a testament to how chilled out you could be when wearing a pair of Crocs.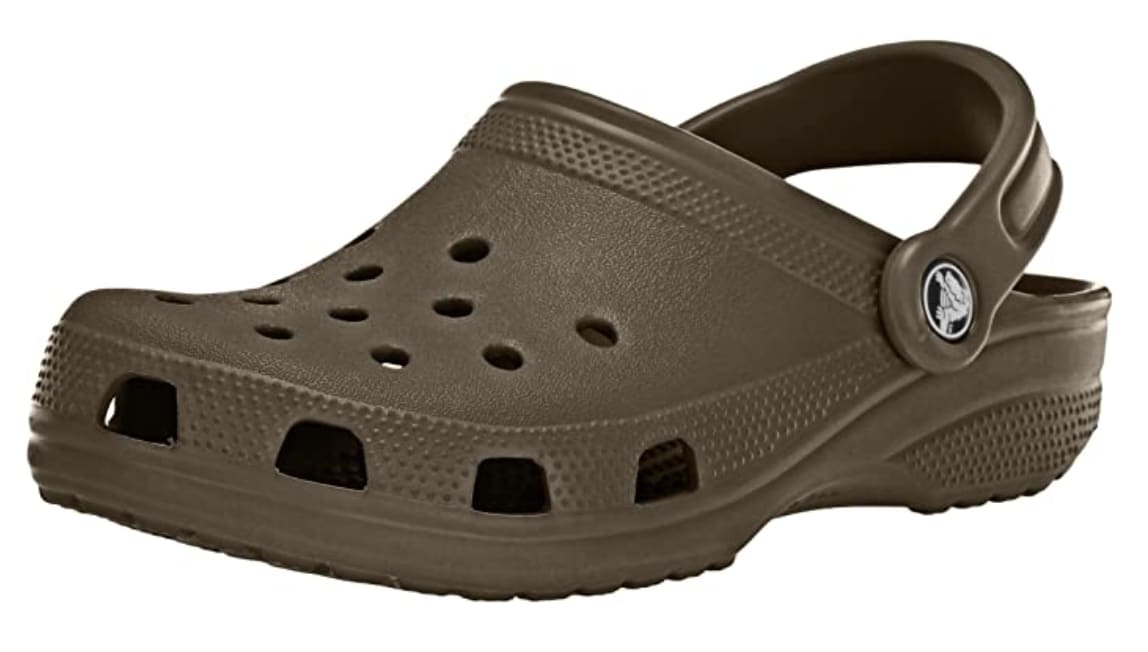 Justin Bieber
When: 2021

Styling Tip: Yes, you can wear a pair of Crocs with some socks.
Justin Bieber knows that the best way to rock some Crocs is with a pair of socks. Yes, Crocs orthopedic footbed does feel good on bare feet. But the comfort level of Crocs skyrocket when you throw these clogs on with a nice cushioned sock. Bieber has frequently been photographed wearing this dynamic duo. While wearing a comfy all-black Fear of God Essentials sweatsuit, Bieber made his fit pop off with some color by wearing a pair of pink Crocs with black socks. On another occasion, he paired them with some mesh basketball shorts and Vetements socks. It was only natural that when Bieber's brand Drew House officially collaborated with Crocs earlier this year, his lookbook shots captured himself wearing them with a pair with socks and full Drew House sweatsuit.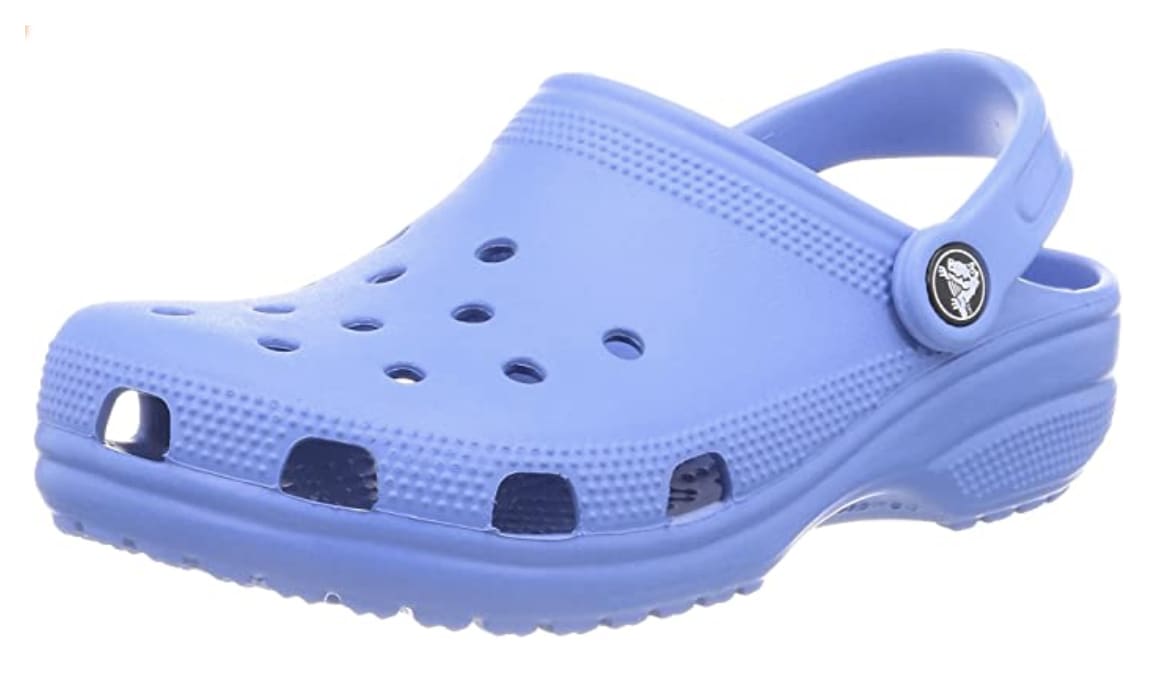 Nicki Minaj
When: 2021 

Styling Tip: If you can ice your Crocs out go for it. 
It's not surprising that when Nicki Minaj decided to break the internet, and Crocs' webstore, by wearing a pair of Crocs, she of course wore a bright pink pair. But on top of that, Nicki has been changing the whole damn Jibbitz game when it comes to Crocs. The Queen of the Barbz is likely the very first celebrity to actually ice out her Crocs. As seen in that viral photo, Nicki put in some iced out Chanel logos, pearls, and other fine bits of jewelry. Shortly after posting that viral photo, Nicki came through again to flex another pair in black, which also boasted some Chanel jibbitz.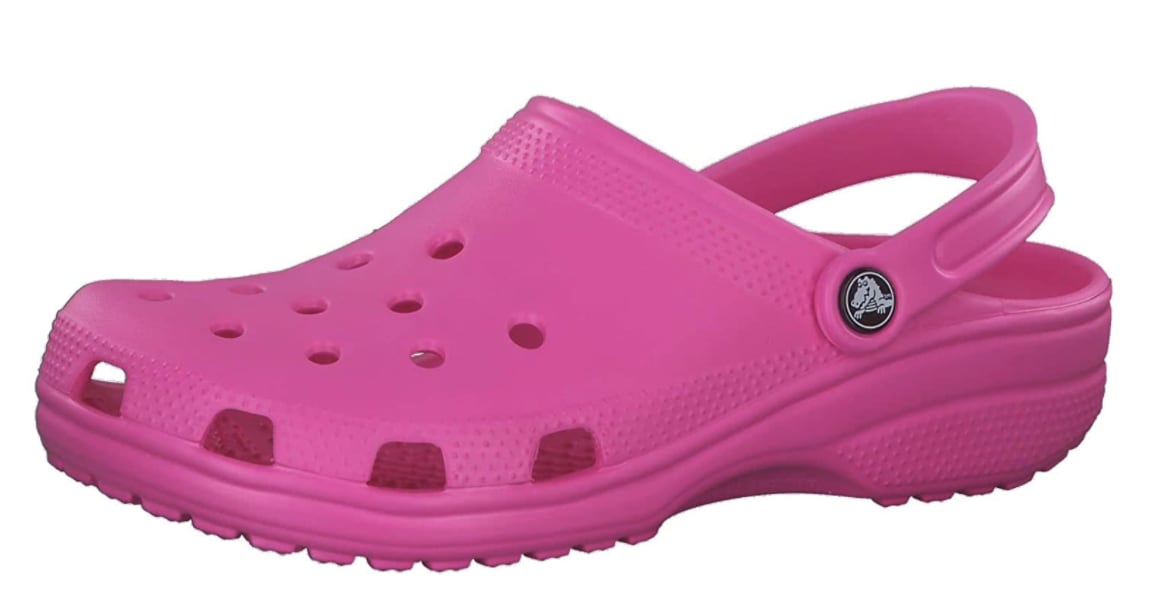 Questlove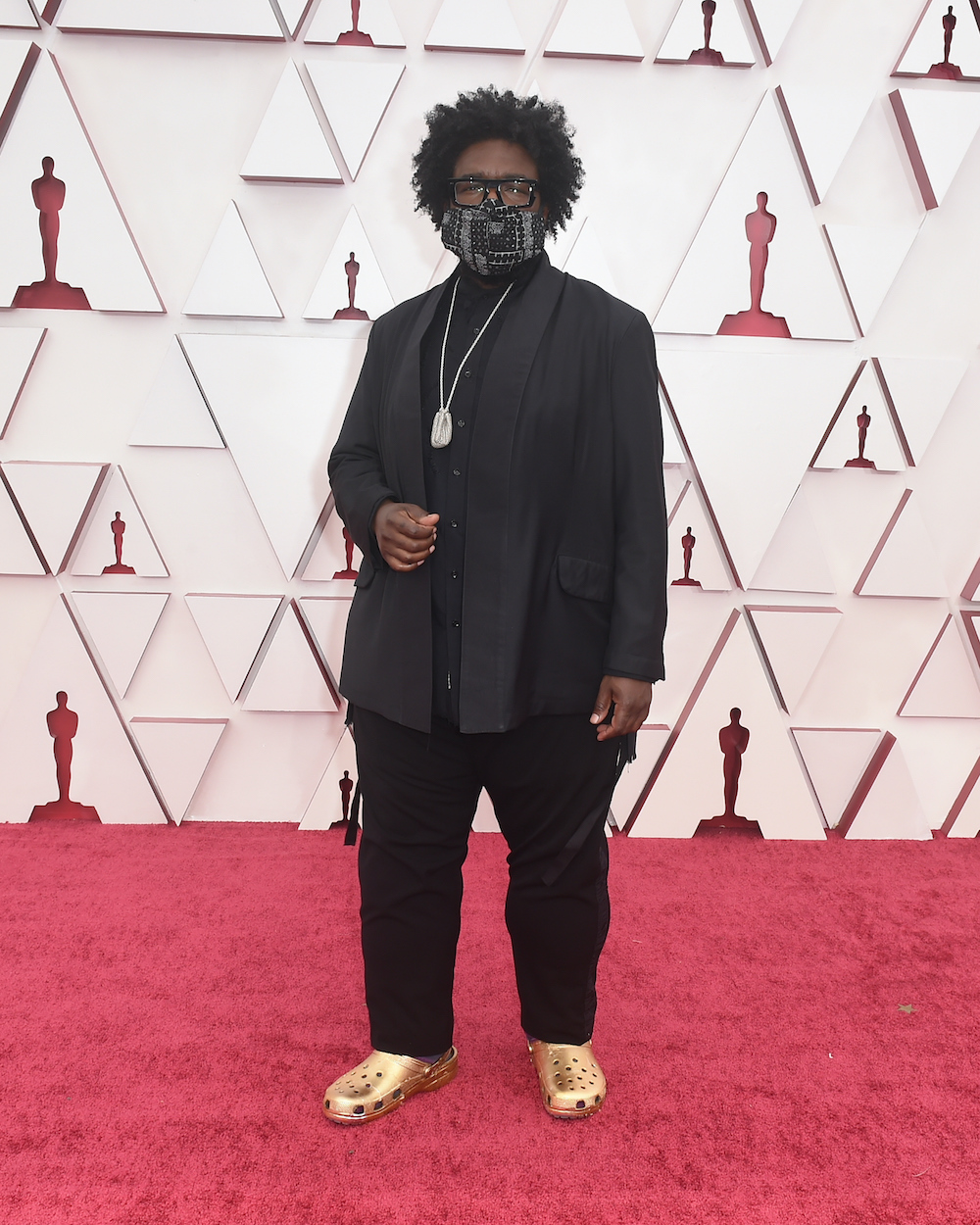 When: 2021 

Styling Tip: To deviate from wearing solid-colored Crocs, consider buying a pair in gold. 
When Questlove pulled up to serve as the musical director of the 2021 Academy Awards ceremony, he came through in a formal suit tied together by a pair of golden Crocs. Questlove knew that if he was working that day, he might as well arrive at one of the world's biggest awards shows wearing something comfortable. So what better footwear to wear than these? The move was definitely controversial in the eyes of those who organized the show this year. Prior to 2021's Oscars, attendees were sent a letter that read "We're aiming for a fusion of Inspirational and Aspirational, which in actual words means formal is totally cool if you want to go there, but casual is really not." But when you're Questlove, you definitely have permission to do whatever you want.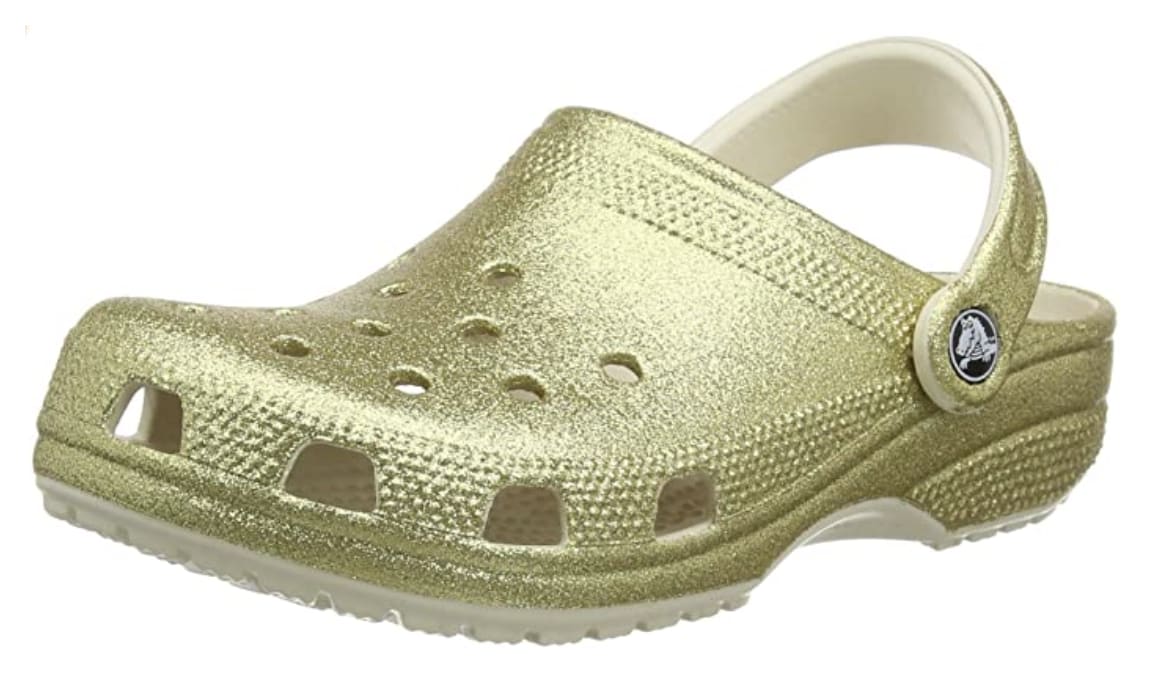 Ariana Grande
When: 2019 

Styling Tip: A pair of all-white Crocs goes with anything. 
Although most of us would prefer to wear a pair of all-white Air Force 1s over anything, we should make some concessions when it gets real steamy outside. And as Ariana Grande shows with this simple fit featuring a black sweatshirt, a pair of all-white Crocs really can tie any outfit together. Add a pair of socks for optimal comfort.