 October 17, 2005 is a day that will live in NBA style infamy. Then-commissioner David Stern, part-time NARC dad and professional fun-buster, announced that the National Basketball Association would implement a mandatory dress code for all players—including D-League scrubs. It was the first professional sports league that had such a rule, even though soccer players have been dressing terrible since forever (David Beckham being one of the few exceptions to the rule). The dress code went into effect for the 2005-2006 season, and initially, it was criticized as specifically targeting hip-hop style trends like big chains, tall white T-shirts, du-rags, and Timberland boots. It took a long, long time for ballers to figure out with how to bend its rules enough to look fly.
A decade later, super stylish basketball players are pretty common. The fashion world realized the tall, lean body types favored by the sport made them ideal clothes hangers, and hip-hop style evolved as well, transforming from the baggy sweatsuits favored by Iverson and Fat Joe alike to just about every shade of the "could I pull this off in public?" spectrum. Word to guys like Dennis Rodman who were pushing the envelope for decades prior to the dress code. Herein, we chart the evolution of basketball players' style and their interpretation of the dress code throughout the decade.
Illustrations by Jonathan Fouabi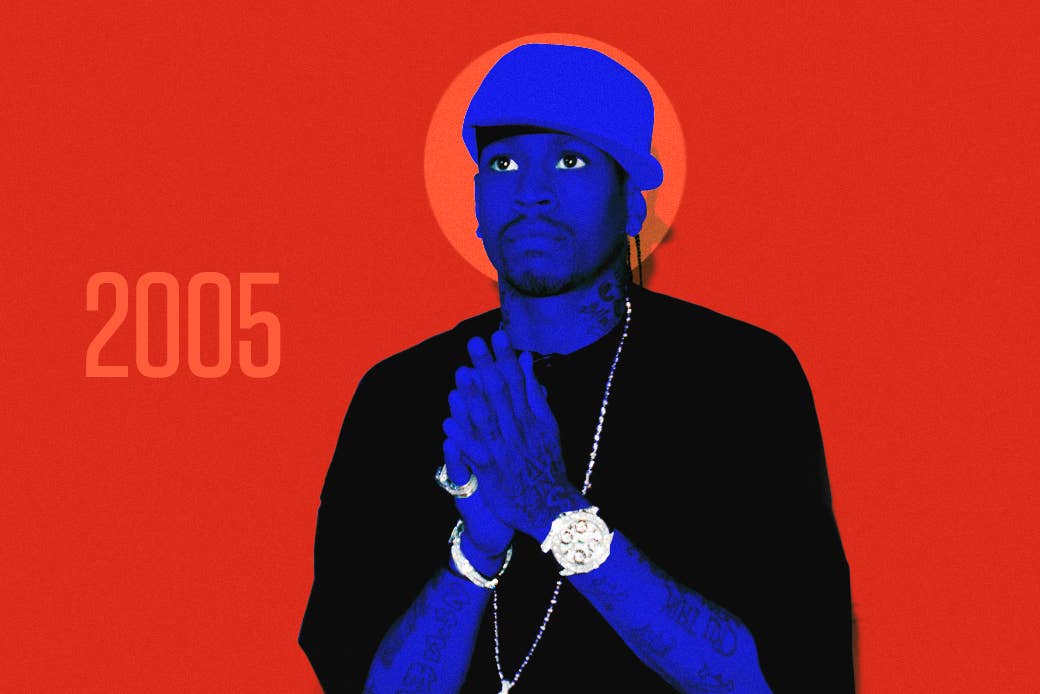 2005: Allen Iverson

Of course, this is the one that started it all. Allen Iverson was undoubtedly the unofficially-official impetus for Stern making the league as a whole dress up more. Favoring baggy sweatsuits, big chains, du-rags, and fitted caps, Iverson brought hip-hop style to the hardwood in an unprecedented way. He was pretty much a basketball player who unabashedly embraced the big-shot rapper lifestyle—and the clothing that went with it. As the code was implemented, Iverson switched his sweats for equally baggy suits with footwear choices like Clarks Wallabees.
---
2006: Shaquille O'Neal

Shaq might have cleaned up his Big and Tall steez these days, but in the early days of the dress code, the backboard-breaking big man was known for his penchant for sleeveless suits and three-piece get-ups that were somehow oversized on his massive frame. A year into the code, baggy fits still reigned supreme amongst the league's most prominent players, and they hadn't yet learned how to reconcile the basics of classic menswear with the eye-catching nod-to-trends appeal of streetwear.​
---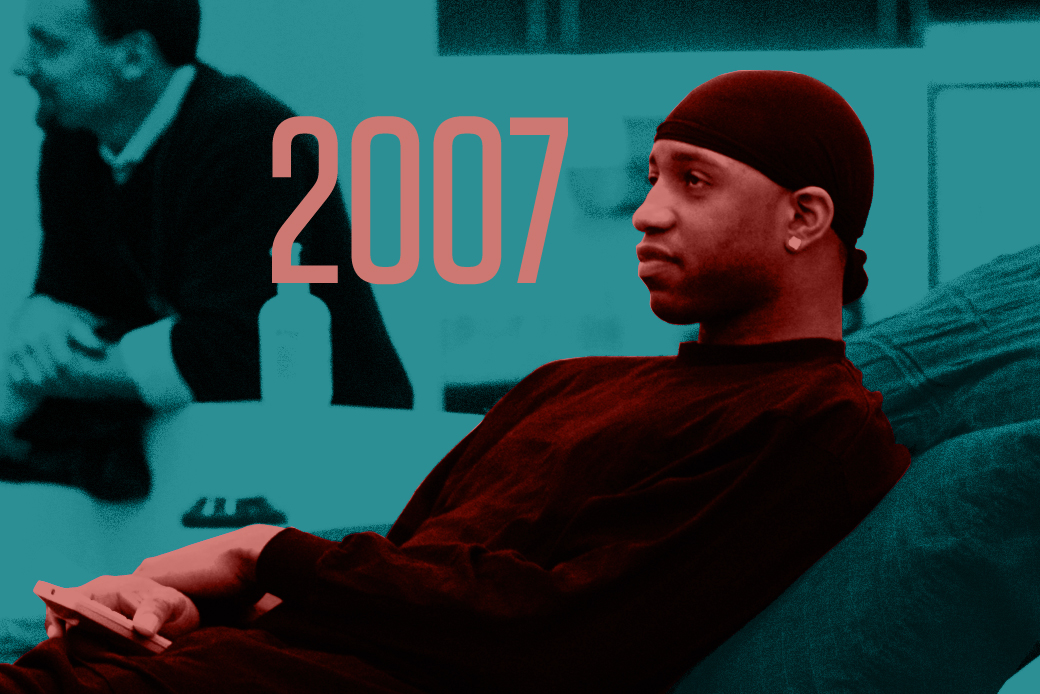 2007: Tracy McGrady

Lawd did T-mac not know how to dress himself. While Shaq was actually trying his best to dress his wardrobe up (resulting in more than a few Steve Harvey suits), the NBA player norm was more in the vein of Iverson—even with Stern's dress code in full effect. While it's kind of difficult to actually pinpoint what exactly "NBA style" was around this time—considering the league's relative disinterest in actually trying to be "fashionable"—the look that T-Mac wore to his 2007 NBA All-Star Weekend party (co-hosted by Diddy, natch) kind of says it all. Big shades. Big coat. Big, ostentatious chinchilla fur.
His appearance at a charity runway event back in January wasn't much better; T-Mac walked the catwalk in a giant blazer and a pair of jeans that look more practical for mowing the lawn. NBA players were still miles away from really getting into the fashion game, instead opting for things that fit their frames—but didn't really "fit." While we're willing to give McGrady a pass on some of his earlier style choices, his dreadful NBA TV suit in 2013 is far from forgotten.
---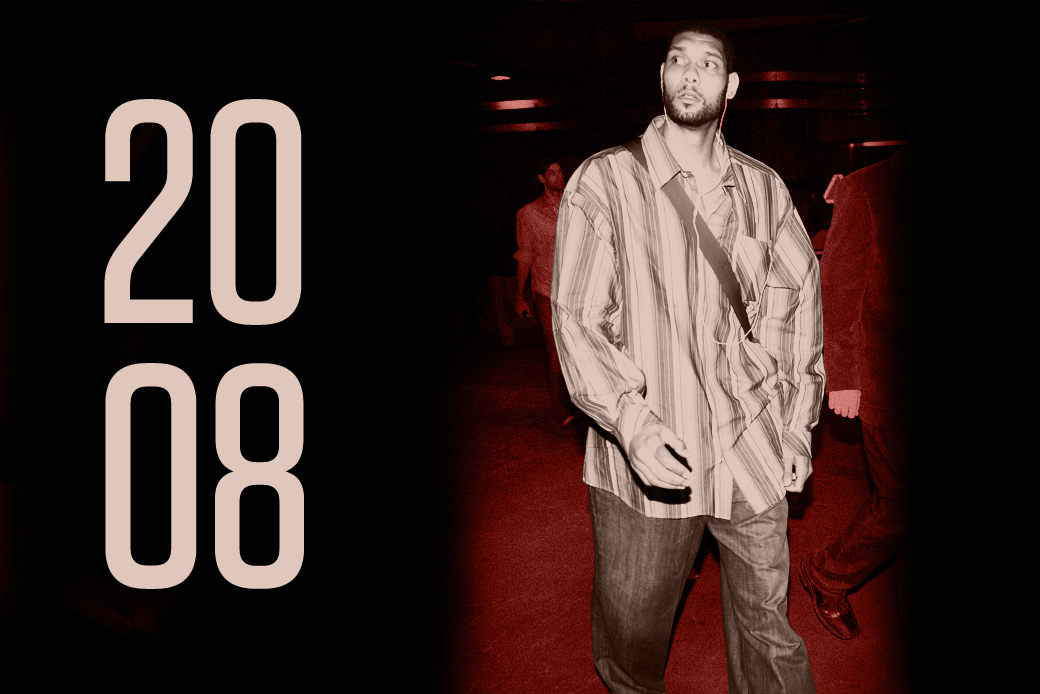 2008: Tim Duncan

Here's the thing guys. Tim Duncan gives no f@#ks. A pillar of one of the biggest franchises in NBA history, and the man dresses like a suburban dad on a good day. Much has already been discussed when it comes to Duncan's nightmarish closet, but 2008 is a key year for Duncan's fashion choices. As we approach the 2010's NBA players have started to experiment with their style (albeit rather poorly). 2008 to 2009 is a time when "fashion" was beginning to hit the mainstream, and guys didn't need to be as embarrassed or fear ridicule for trying to improve their sartorial game. Look to LeBron's position on the cover of Vogue's April 2008 issue for proof of that.
The other aspect has more to do with Duncan's line of work. The Spurs had just come off a 2007 Championship win, and Duncan was still looking as terrible as ever. Incredibly baggy dad jeans and clunky leather shoes create a base to "airy" shirts that are definitely a few sizes too big, even on Duncan's frame. It's disappointing that, even as recent as January 2015, he's still very committed to his "style." But, like the Spurs' dominance as an NBA franchise, you have to admire the his dedication to his...look.
---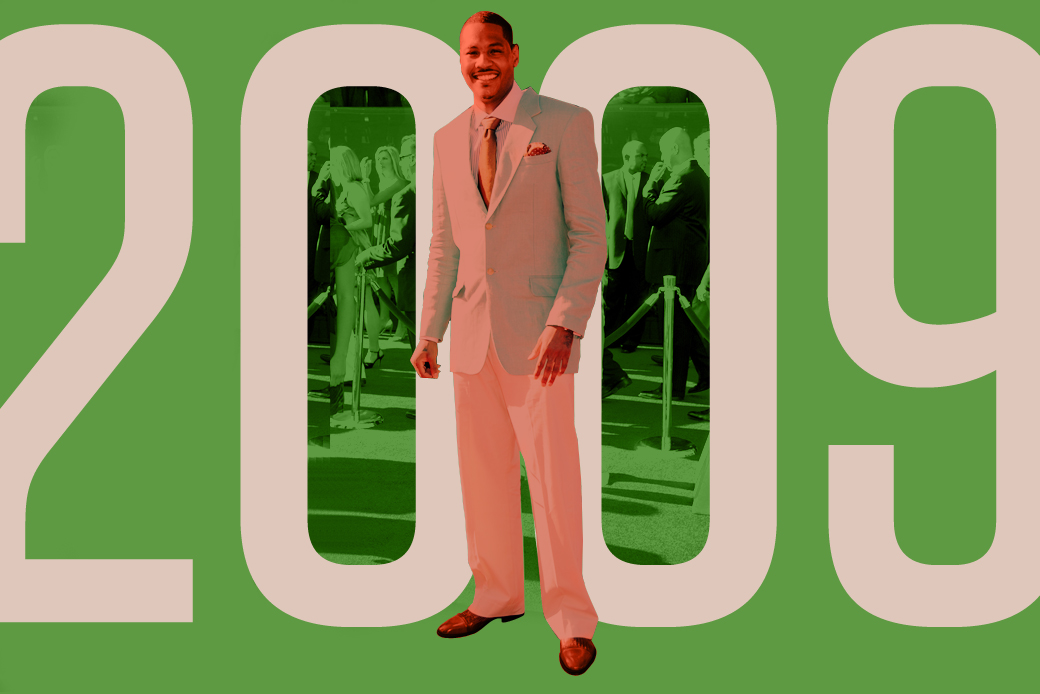 2009: Carmelo Anthony

Melo and his hats. The man, without a doubt, loves his hats. But while we can laugh about the Knick's more recent escapades in haberdashery, you can't deny that Anthony was making his style known before the start of this decade. At best, Anthony's style in 2009 signals someone who is actually starting to connect the dots between streetwear, fashion, and proper fit. At worst, he looks like a boy who just crossed into adulthood, experimenting with new clothes to match his mature proportions. Remember, while some athletes had probably *seen* a stylist in their lives, most of them didn't enlist their services until a few years later. Melo's style has certainly evolved, but it's both disappointing and little comforting that he still has clung to his love of over-the-top headgear.
---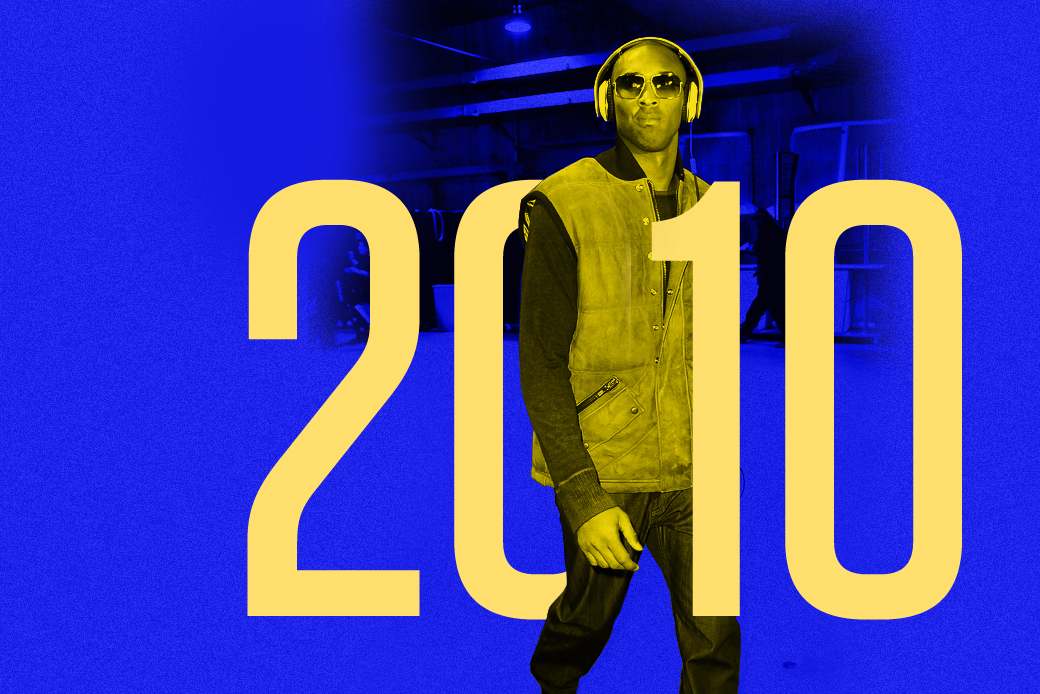 2010: Kobe Bryant

There's so much that Kobe Bryant has given us. Sure, he's become the driving force behind the L.A. Lakers franchise, and is one of the highest-paid, most-visible athletes in the league today. But let us not forget what is arguably his greatest contribution: his 2010 Los Angeles Times Magazine editorial. You're probably familiar with the spread even if you've never actually read a newspaper; dressed all in white, Kobe is at peak "fashion," posing with a variety of accessories, like bowties, wide-brimmed hats, and head scarves. It's a monumental moment in that—pre-LeBron NBA fashion renaissance—it's really the first major moment where a sitting NBA star tried (and in this case pretty much failed) to link sport with fashion. It's a fitting start to the decade, unofficially kicking off the belief that NBA dudes could actually try when it came to their fashion choices. But even here, you can see that Kobe gets a major "A" for effort...and a strong "D-" in execution.
---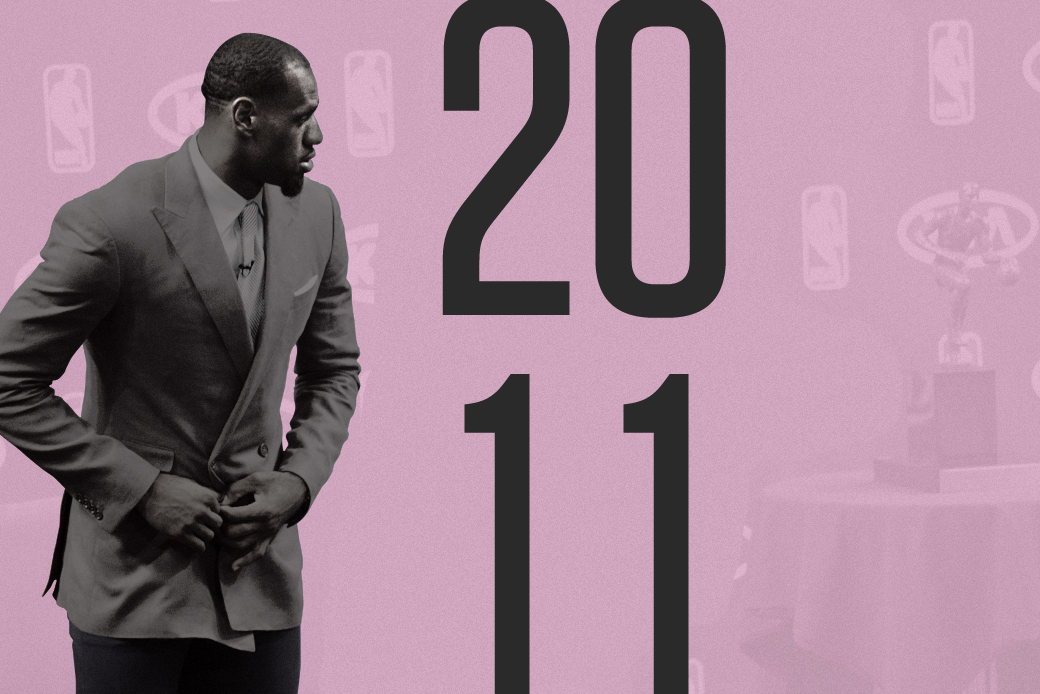 2011: LeBron James

LeBron James style has evolved with his career. Picking up the pieces from Kobe's tenure, LeBron was one of the first NBA players to consistently experiment—and successfully pull off—attempts at "fashion." Sure, most of his looks in 2011 are certainly more formal. From "The Decision" to his spot in GQ's September 2010 issue, James' looks are conservative, clean, and usually finished off with a tie.
While, at first glance, that sounds like par for the course for any pro athlete, the new development that James brought to the NBA is a simple one: clothing that actually fits. Of course he still stepped out in a few terrible pairs of jeans, or some childish T-shirts, or annoyingly aggressive jewelry. But compared to the sartorial sins of his predecessors, LeBron was a style MVP at this point.
---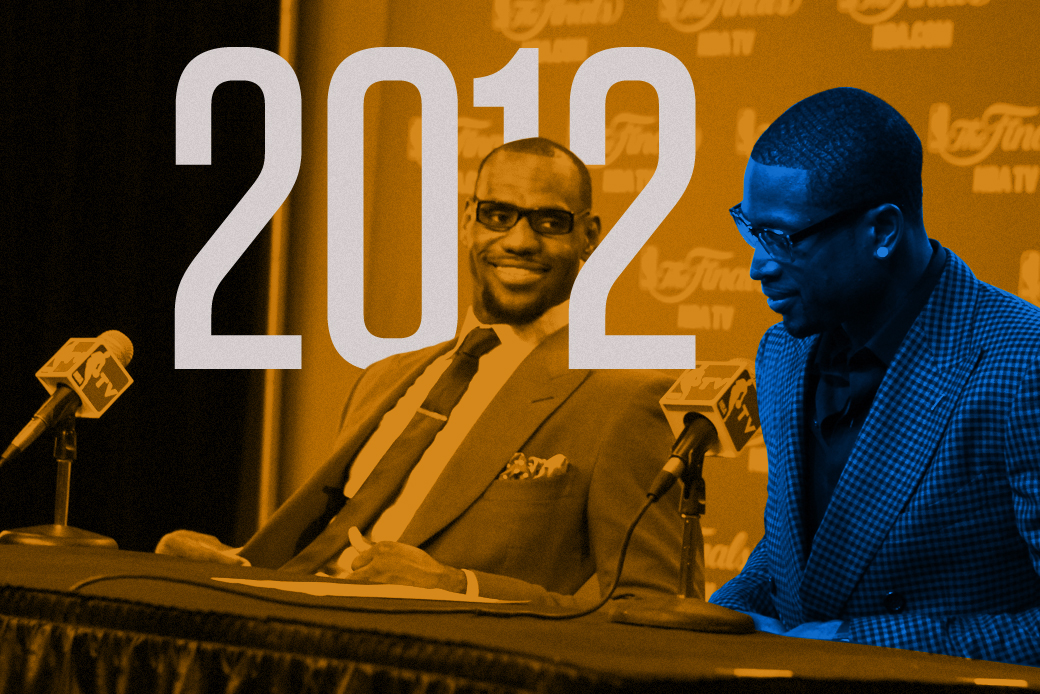 2012: Dwyane Wade

Dwyane Wade is the guy who inserted swag into NBA Style. James may be the best player in the game, but seeing the trio of Wade, James, and Bosh together pretty much assured a fashionable three-peat to any function the dudes rolled up to. Not that Miami has a super high bar for looking stylish, but those were the guys who got NBA players noticed for dressing well. Sure, Bosh's classic man steez is admirable, but between Wade's brief fascination with eyeglass frames or willingness to rock on-trend items like denim jackets with leather sleeves or camo pants, he was easily the most daring dresser out of the Miami Heat's three-man sartorial terror squad.
---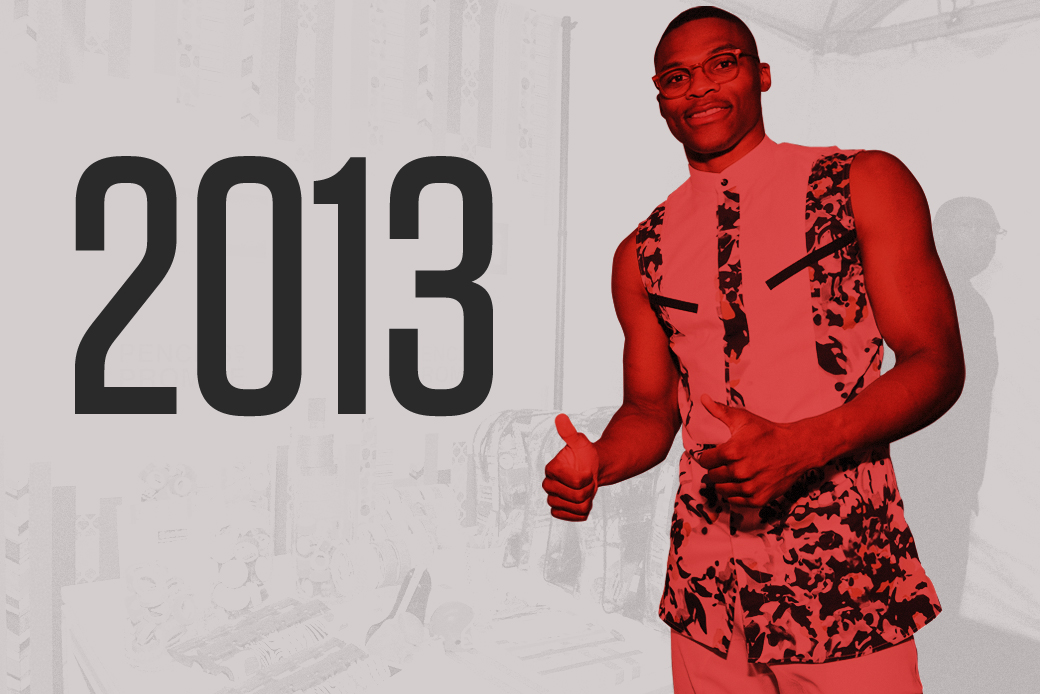 2013: Russell Westbrook

The Complex cover veteran made a name for himself as the league's most fashionable dresser. Unafraid of sartorial boundaries, Westbrook's "why not?" approach to dressing resulted in some fits that drew as much criticism as they did praise. Not that the haters phased the brodie, Westbrook just keeps doing his thing. He made the lens-free eyeglass frame a league trend, and was one of the players responsible for turning All-Star Weekend into a fashion stunt-fest. Couple in a Barneys capsule collection, a signature lifestyle sneaker—the Westbrook 0—and his eyeglass line, and you could crown him as the league's MMP: Most Marketable Player.
---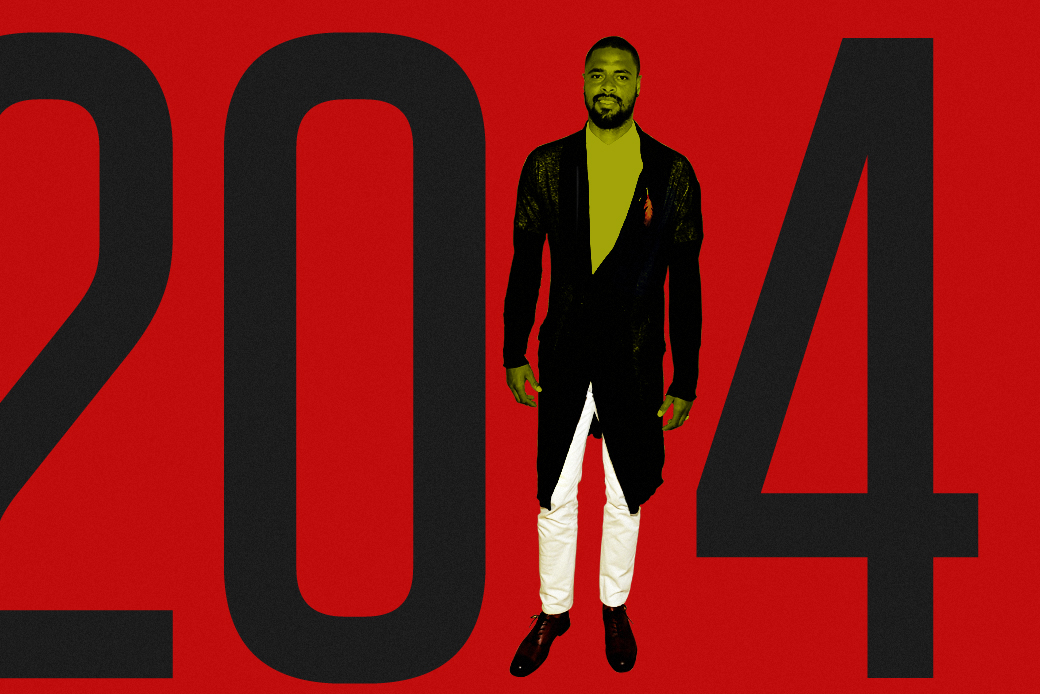 2014: Tyson Chandler

Tyson Chandler's NBA style legacy will probably be that time he admitted he liked wearing capes. That sort of sporty goth style made him the league's de facto dark knight. He's the style icon they needed, not the one they deserved. Chandler further pushes the boundaries of basketball style and embracing designer duds from labels like Rick Owens and Public School. Chandler is representative of the point where the entire spectrum of fashion labels and designers began to pay attention to the new movement of NBA style. It wasn't just for the super tailored big luxury brands like Louis Vuitton, Gucci, and Armani. Even the niche guys could get down too.
---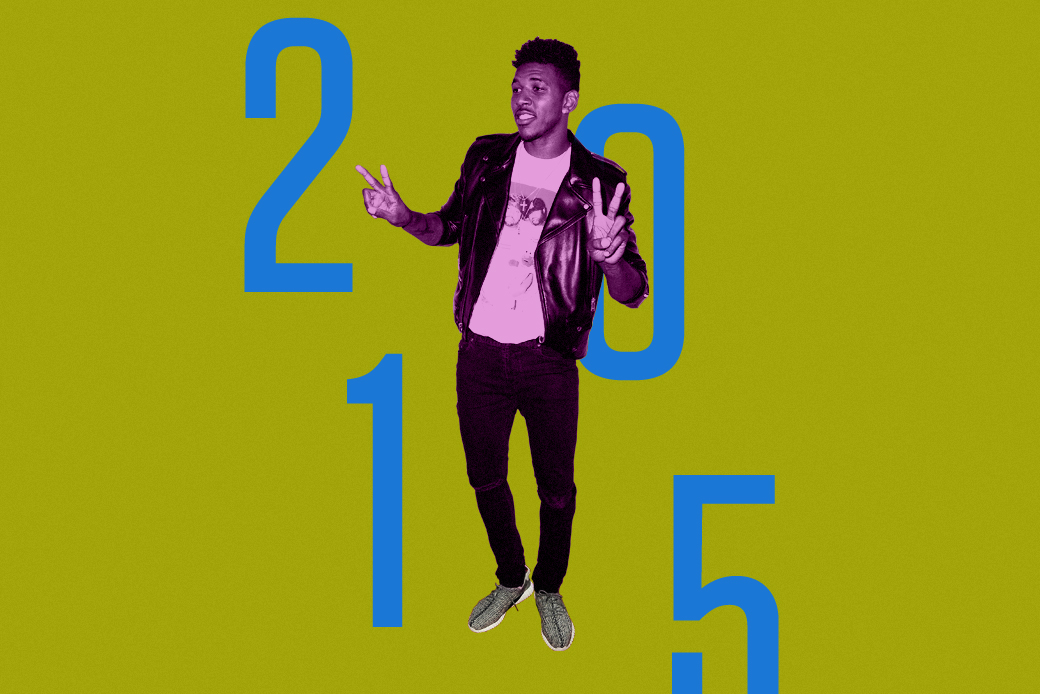 2015: Nick Young

Nick "Swaggy P" Young really embodies the modern basketball-meets-fashion icon. In a world where the "NBA All-Star All-Style" fashion show is something that actually happened, Young is a good reminder that NBA players aren't just extra-tall men, they're athletes with bodies that are fit enough to actually carry off some of fashion's most well-liked pieces. Like LeBron James, Russell Westbrook, and Dwyane Wade, Young made his presence known at NYFW. Even at the very first New York Men's Fashion Week this past July, Young made appearances at athlete-favorites like Public School and John Elliott + Co.—dressed in some of the designer's signature "Escobar" sweatpants.
Young does have the tendency to go the route of a hypebeast, but considering he spends his time around sneakers and/or people who are completely disinterested in fashion, then we'd consider Young's style moves to be a modern-day flourish. At least he's a clear sign that the ill-fitting suit-era of NBA style may finally be coming to an end. There's definitely hope yet.
---