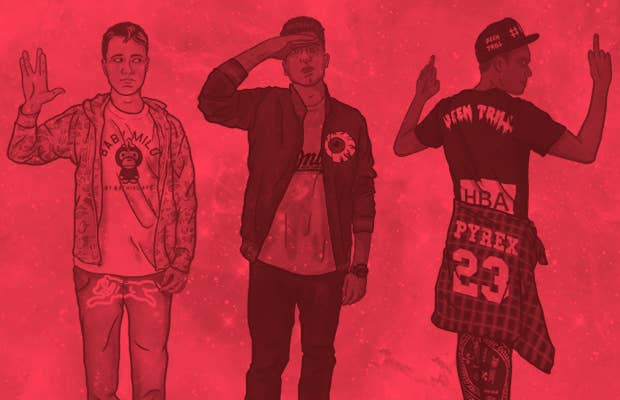 Artwork by Simon Jones.
Since the dawn of time, there has always been "that guy" who takes a trend way too far. Maybe it started with some neanderthal who thought he would start rocking his loincloth a certain way, or a colonial cornball who wanted to channel Ben Franklin's bifocals and a white wig with the ill knickerbockers and buckle shoes look. While that stuff can't historically be proven, we can certainly look back at the past couple of years of trends and point to one unifying cause: the Internet.
Ever since guys have had resources to rely on for sneaker releases, streetwear drops, and hot new brands, men with the inability to think for themselves have blindly followed trends—and there are times when every guy has bought into the hype of a buzzed-about release or brand. This is a tongue-in-cheek look at how that dude's shopping habits and personal tastes have changed over the years. We examined the trajectory of the Nike SB diehard to the savvy denimhead, to the leather-dripped street goth of today. We present The Evolution of the Hypebeast: An Illustrated Guide.
RELATED: How to Stop Being Such a Hypebeast: A 10 Step Guide
RELATED: A Decade of Style: Great Moments in Complex Culture, Fashion & Design
RELATED: What Your Favorite Streetwear Brand Says About You
Early 2000s: The OG Sneakerhead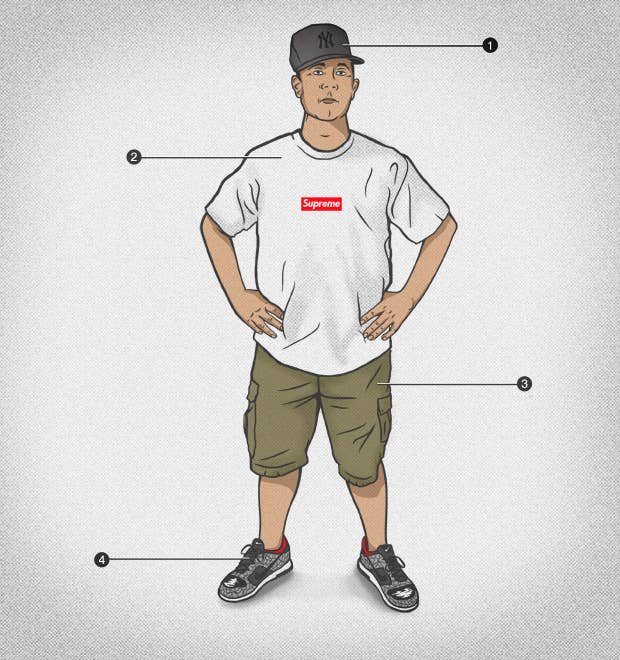 2005: The Pharrell Stan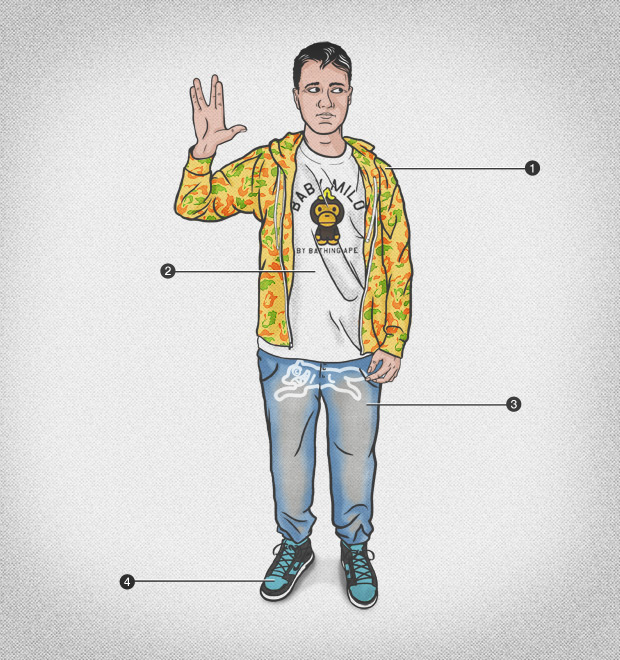 2006: The Zipped-Up Hoodie Head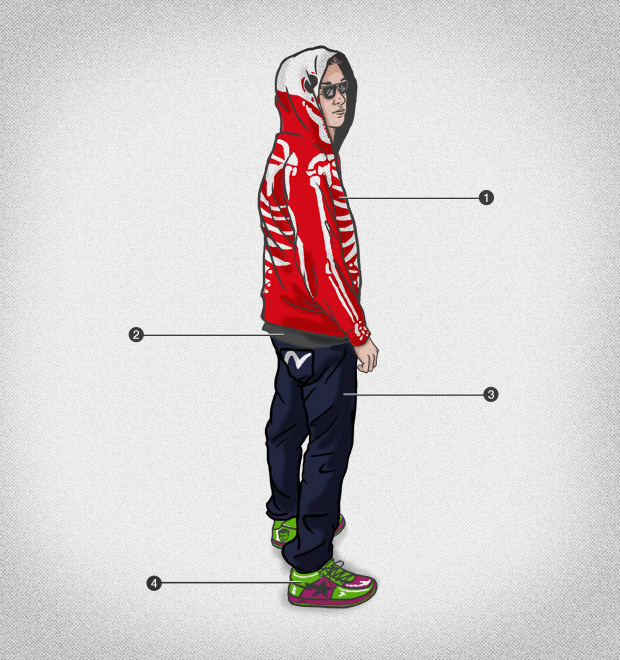 2007: The Wannabe Sk8er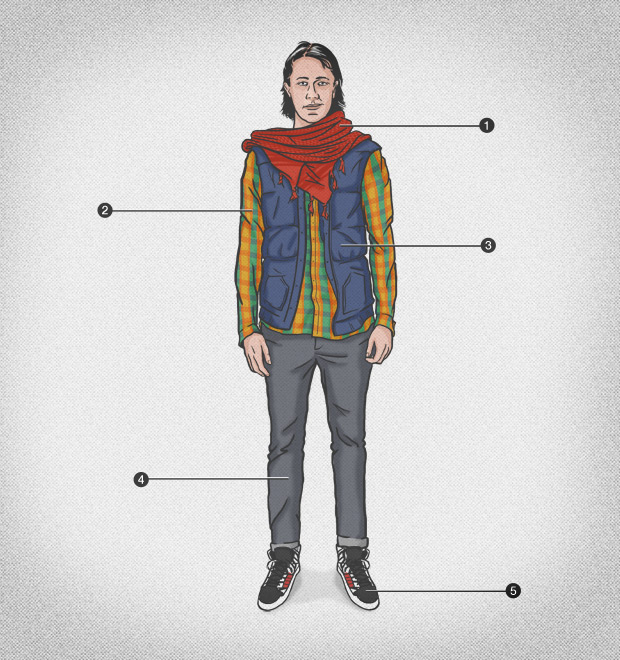 2008: The "Kanye To The" Forum Member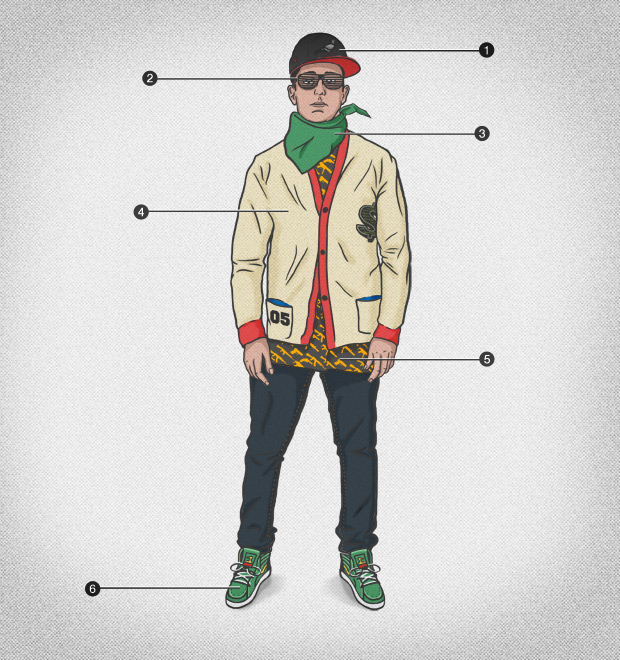 2009: The Streetwear Survivor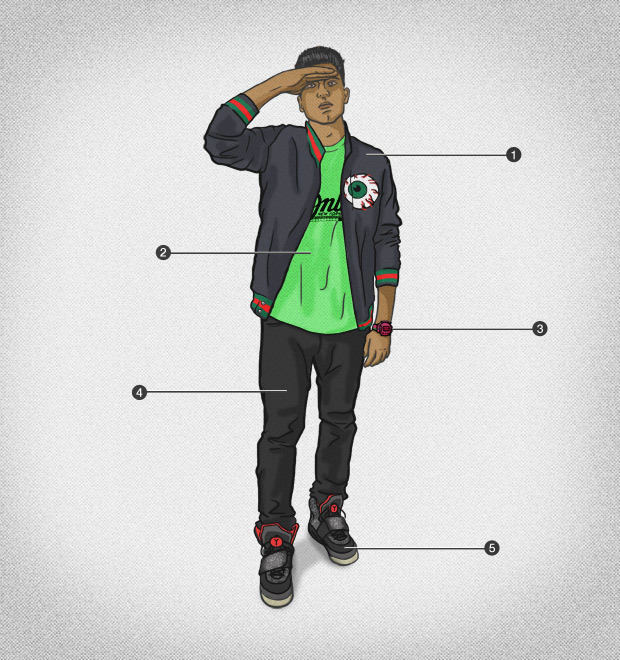 2010: The Denimhead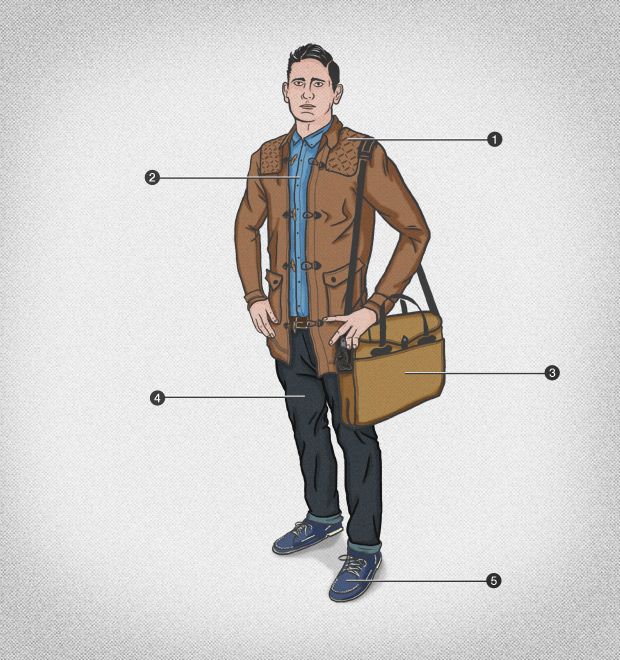 2011: The Americana Addict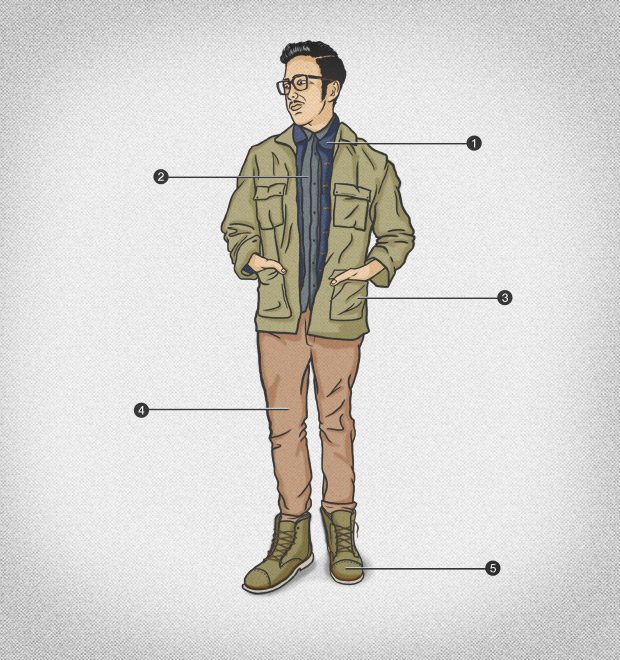 2012: The Designer-Dripped #Influencer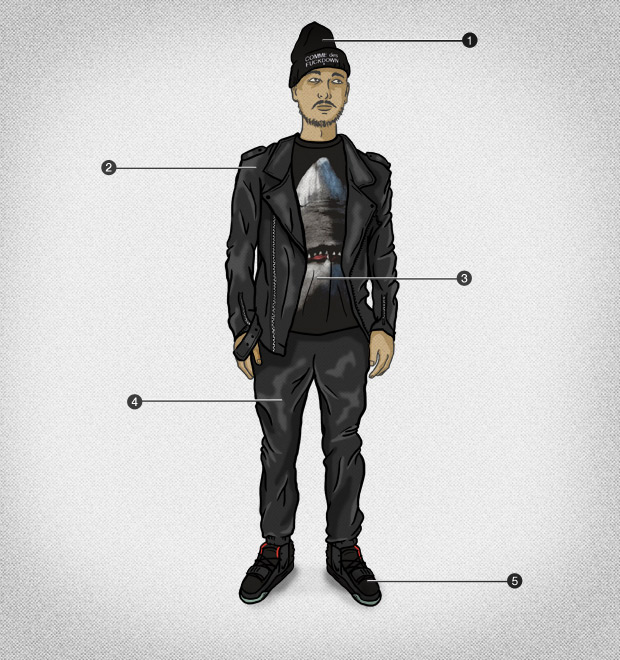 2013: The Rebloggable Street Goth