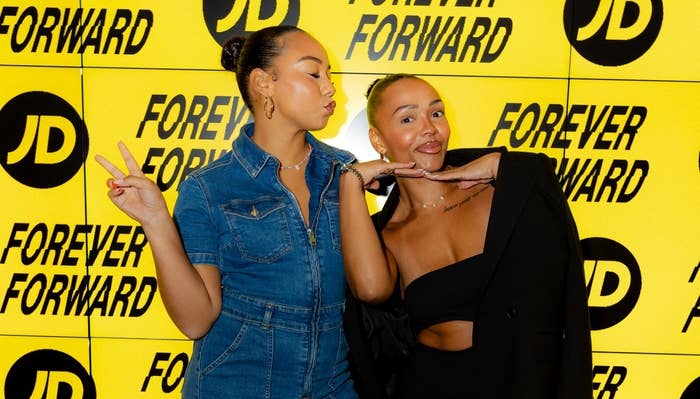 As Christmas approaches, JD has just launched the advert for their 2023 campaign, Forever Forward, featuring Central Cee, Kano, Davido and more.
To celebrate the ad's arrival, JD took over the sprawling underground venue Frameless in London's Marble Arch. After being welcomed into the immersive visual space, guests were ushered into the main room where projections were splashed across every surface. Then the big Christmas ad was revealed, officially kicking off JD's Xmas campaign.
It was a star-studded visual that squeezed in an almost endless roll-call of the UK's best and brightest. As classic dance tune Sweet Harmony by Liquid thumped through the speakers, we saw Kano enjoy some family time, Central Cee pick up some in-store kicks, plus appearances from Chunkz, AntsLive (who appeared on a horse), Ella Toone, Davido, Ronisia, Darkest, Mar Lucas, Omar Montes and Cat Burns.
To help mark the occasion, road rap pioneer Skrapz took to the stage for a rare live performance. Now that #SkrapzIsBack, it was a prime opportunity to catch the rap legend in such an intimate setting before the next phase in his plans officially kicks off.
The Sturdy Off crew took to the stage next, wowing the crowd with acrobatic takes on the classic sturdy dance and keeping the energy in the room at its peak.
Wrapping up the night, rising star Strandz stepped up to perform some of his recent hits, kicking things off with his most recent drop, "Feeling Alive", followed by his breakout hit "Us Against The World" and more.
The night was a high-energy introduction to the campaign and, just like the ad itself, it saw several different generations brought together—from the road rap era to the TikTok generation.
For more info about the JD Forever Forward Christmas 2023 campaign, head to their site.