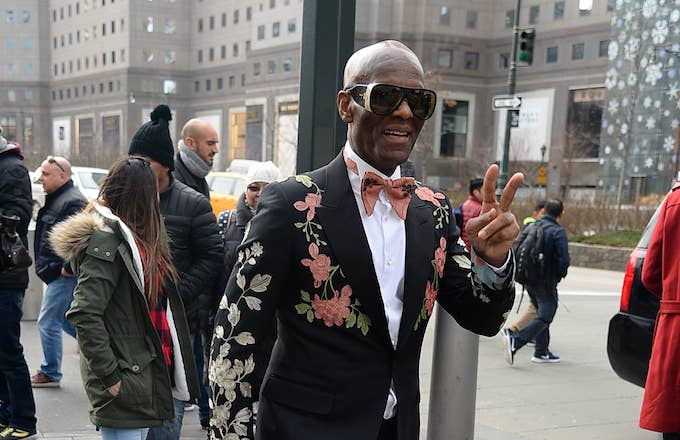 The line between high fashion and streetwear is continuously blurring. With brands like Louis Vuitton and Balenciaga sending sneakers down their runways, we're seeing a transformation among fashion houses stepping down from their proverbial high horses. 
Gucci's Alessandro Michele is the latest designer to pay tribute to fashion's heritage by collaborating with the legendary Harlem-native Dapper Dan. As a couturier for the hip-hop and sports legends of the '80s, Dan made customized pieces for everyone from LL Cool J and Salt-n-Peppa, to Jay Z. He took the luxuriousness of high fashion and he added a level of his own eccentricity to create "knockups," which would ultimately define the elegant, glitzy gangster style embodied by many of hip-hop's icons.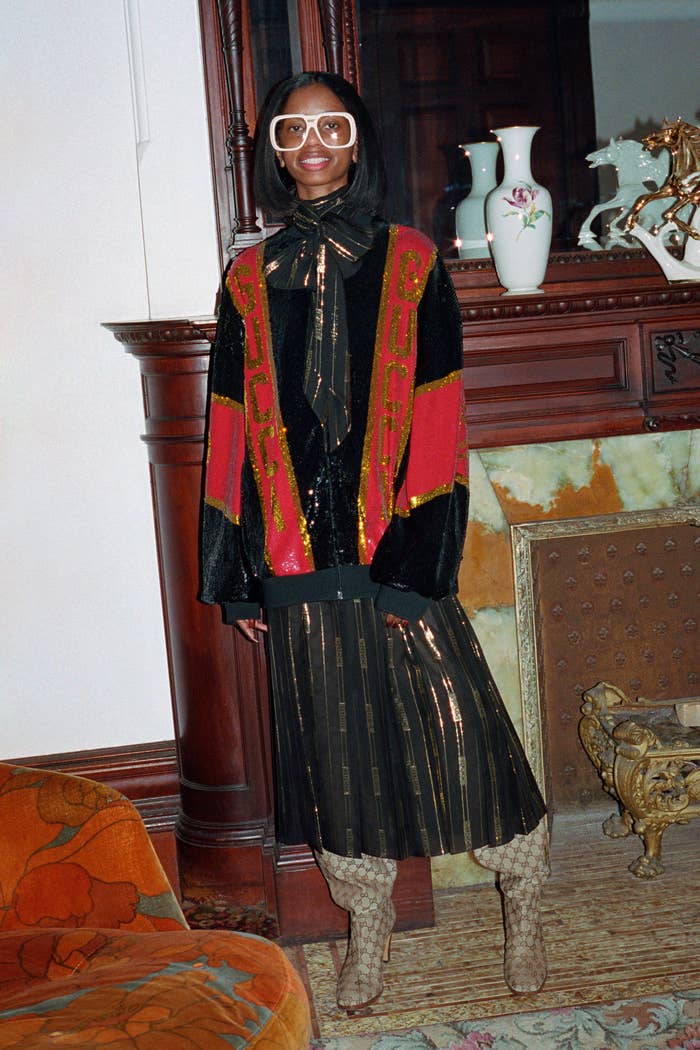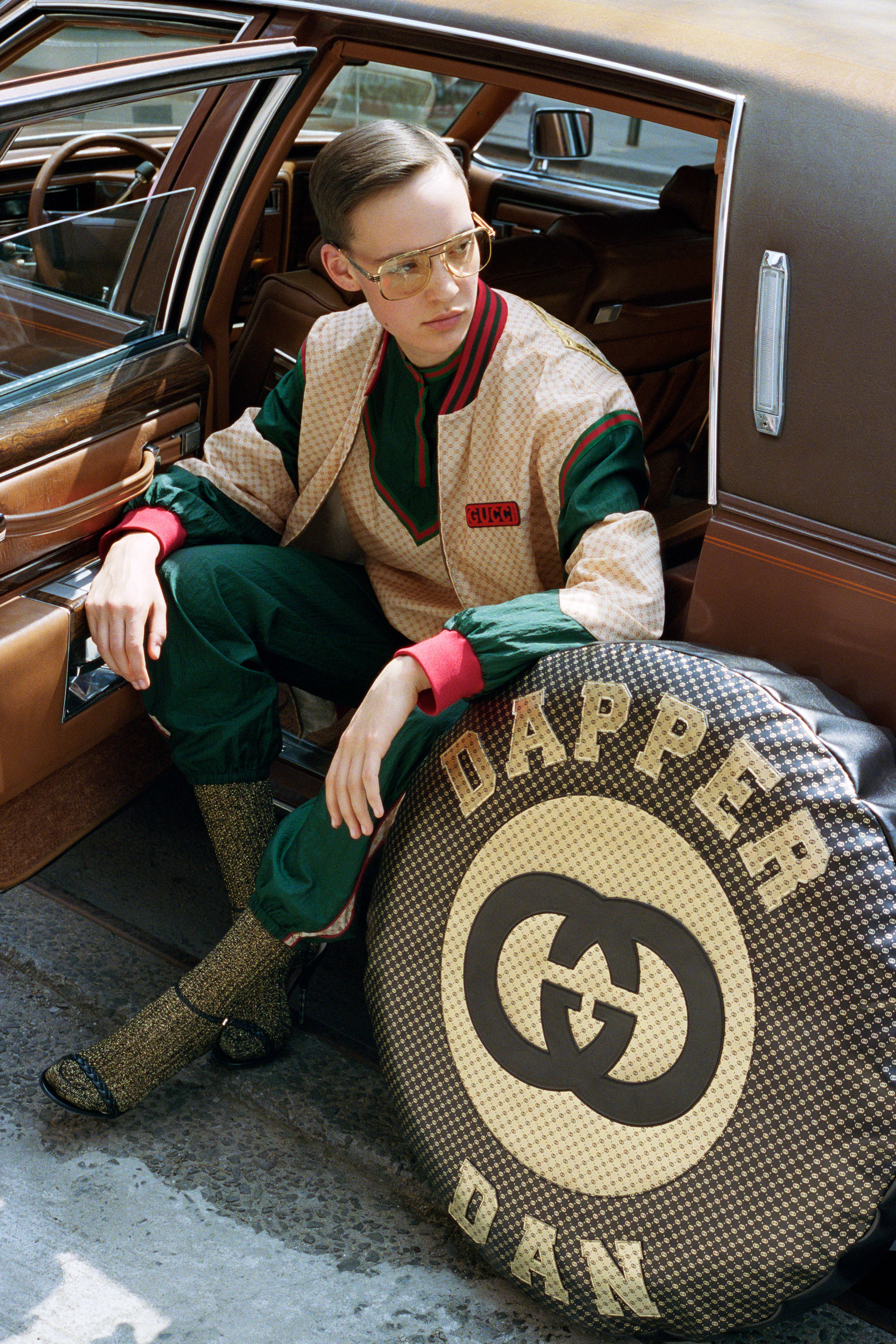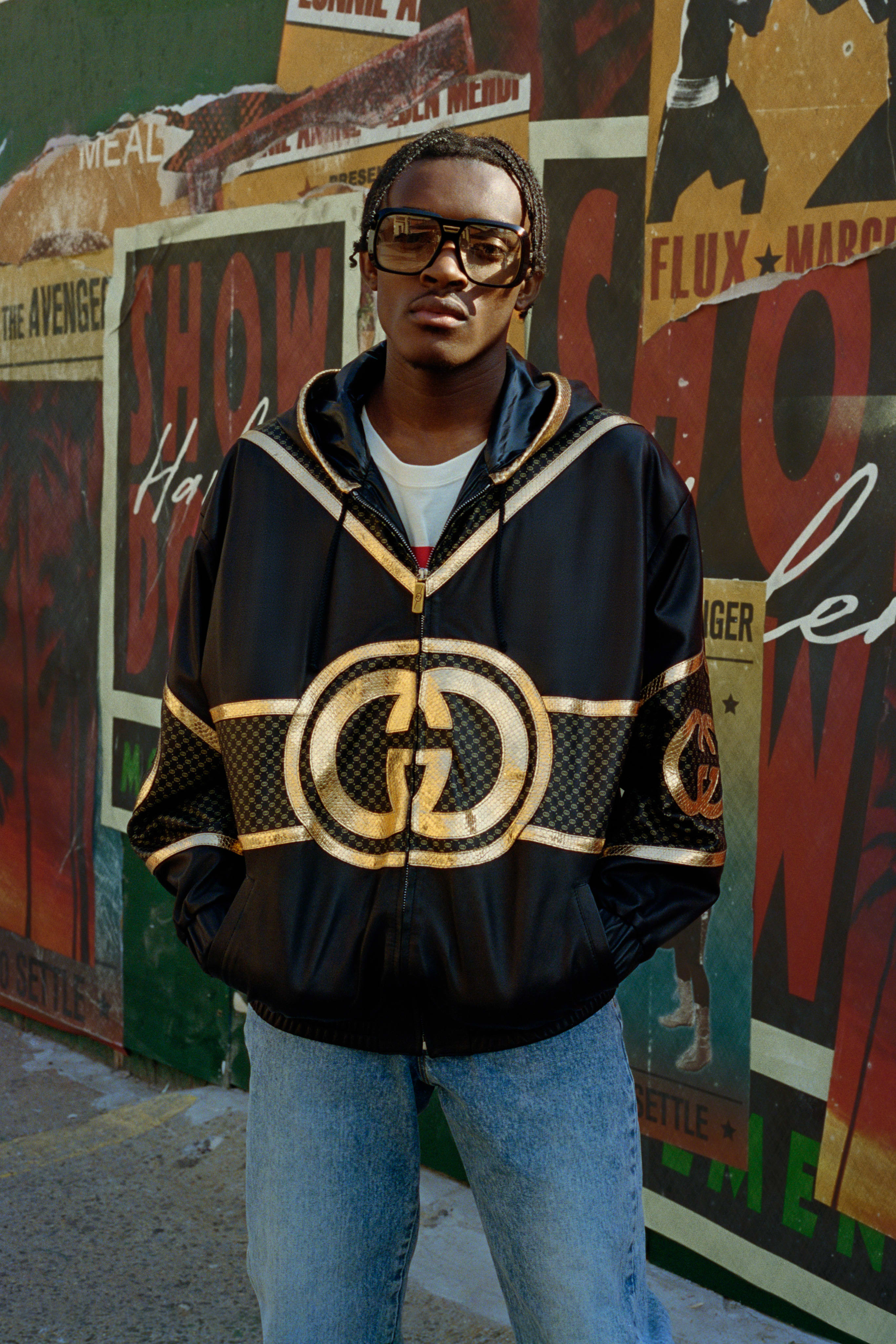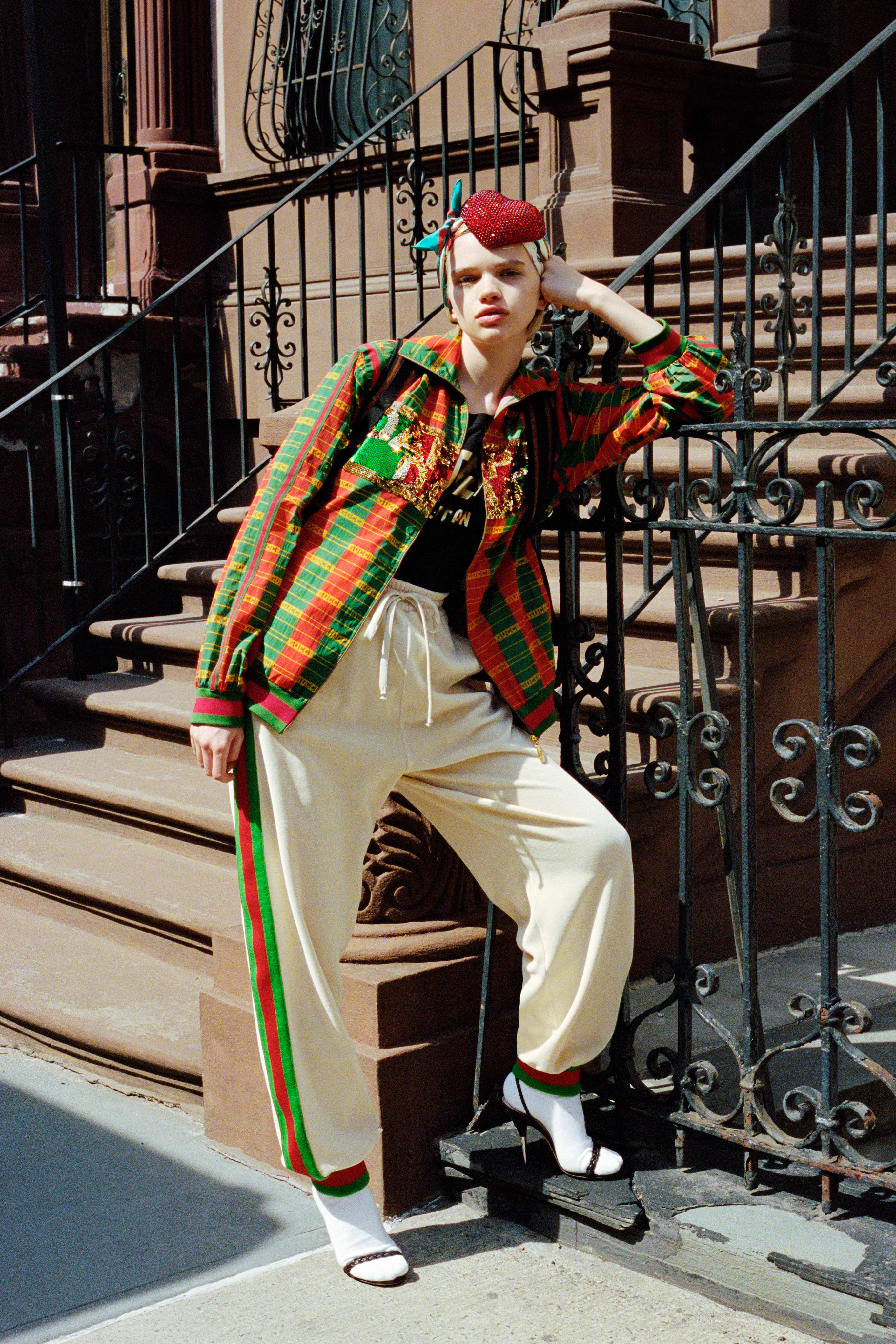 In honor of Gucci's new SoHo storefront, the house issued a press release explaining the opening, "In homage to the culturally rich artistic heritage of SoHo, Gucci is collaborating with icons that have transcended the passage of time and align with the Houses' distributive spirit." 
Ever since Alessandro Michele stepped on as Gucci's creative director in 2015, he's unabashedly taken inspiration from notable '70s and '80s styles. Collaborating with Dap is stylistically cohesive as far as Gucci goes, with branded tracksuits and tailored sets playing into his, as well as the house's, renowned aesthetic. The connection between the two wasn't always this smooth: In 2017, the brand was even accused of plagiarizing Dap after releasing a bomber jacket identical to the designer's spin on the classic garment. 
For the recent collaboration, it's as if the two creative legends seamlessly injected contemporary sensibility as well as vintage pizazz into a effortlessly curated collection. In the garments featured in the brand's release, the homegrown Gucci aesthetic is elevated with a touch of Dan's signature flare. The collection features sequined bombers, expanded logos, which make it feel like Gucci's gradually expanding into creating modern twists on '90s classics. 
The press release also touched on the collaboration by explaining, "Gucci Wooster will also be the first to preview the new Gucci-Dapper Dan collection two months prior to other locations. This next phase of the collaboration with the Harlem tailor, who built a cult following in New York in the 1980s and early 1990s, takes its cue from his archive and re-imagines the types of garments and accessories for which he is known for in Gucci's luxury materials." 
Gucci's first-ever SoHo store on Wooster street in New York City will open its doors on May 6.