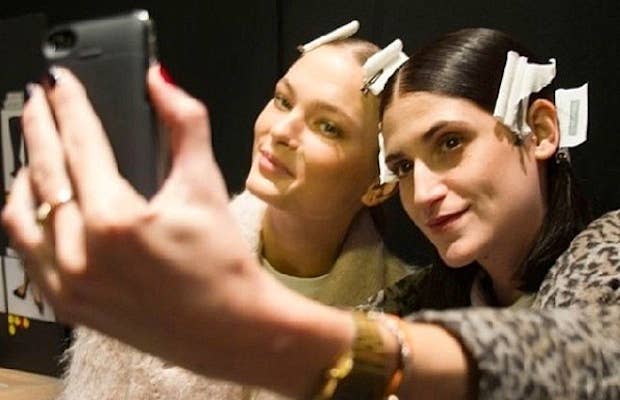 Everyone's guilty of taking a selfie here and there, but that may soon change. Apparently, selfies are giving you head lice, according to Marcy MQuillan, a head lice specialist in California. According to McQuillan, the insects are easily transferred from person to person when you bump heads to squeeze in for a photo.
"I've seen a huge increase of lice in teens this year," McQuillan said. "Typically it's younger children I treat, because they're at higher risk for head-to-head contact. But now, teens are sticking their heads together every day to take cell phone pics." She also said "selfies are fun, but the consequences are real."
DID YOU HEAR THAT, YOUTH? THE CONSEQUENCES ARE REAL. 
Truth be told, we laughed at first when we heard this theory. But all jokes aside, it sorta makes sense. No word yet on what duck face does to you, except make you look like a dumbass.
[via The Cut]