Dutch Designer Piet Hein Eek Prints Famous Paintings onto Wooden Bar Stools
Piet Hien Eek prints famous artworks from Amsterdam's Rijksmuseum onto flatpack plywood stools in his new project.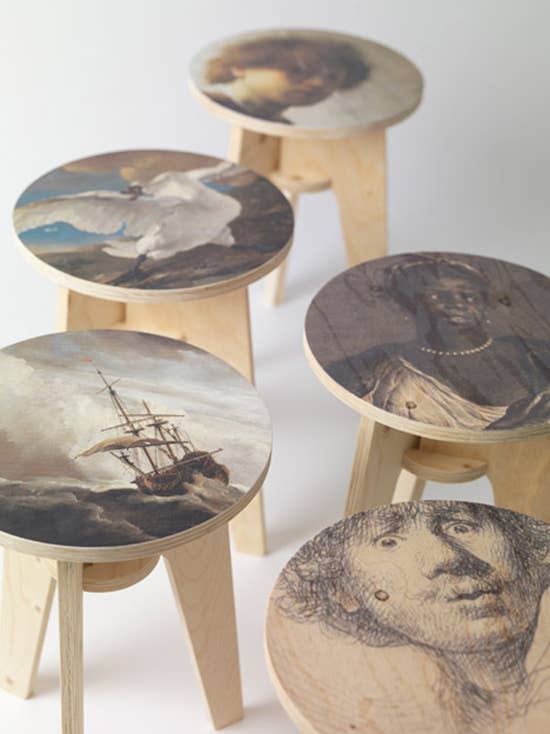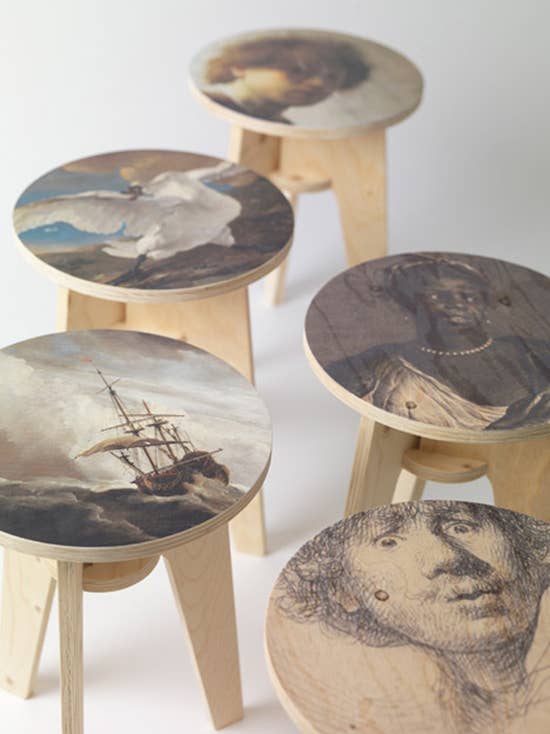 In preparation for Dutch Design Week, Piet Hien Eek crafted a series of flat packed bar stools. The stools which are made from plywood each feature a piece of famous artwork found in Amsterdam's Rijksmuseum. Hien Eek was inspired by the reproductions of the work found in the museum gift shop and used a wood printer specially developed by Canon to print the images on the surfaces of the stools.
The project is in collaboration with Dutch wallpaper manufacturer NLXL and seamlessly blends the modern and antique. Advances in wood cutting and printing technology allowed for the creation of the stools, which Hien Eek states, "Can only exist through today's techniques." 
"I thought it would be a great idea to combine these innovations with century-old Dutch Masters from the Rijksmuseum collection," said the designer. The collection will be shown at Dutch Design Week alongside some of Hien Eek's other projects and will be on sale soon. The stools, which can be self-assembled, will be the first non-wallpaper product sold by NLXL so keep an eye out.
[via Dezeen]