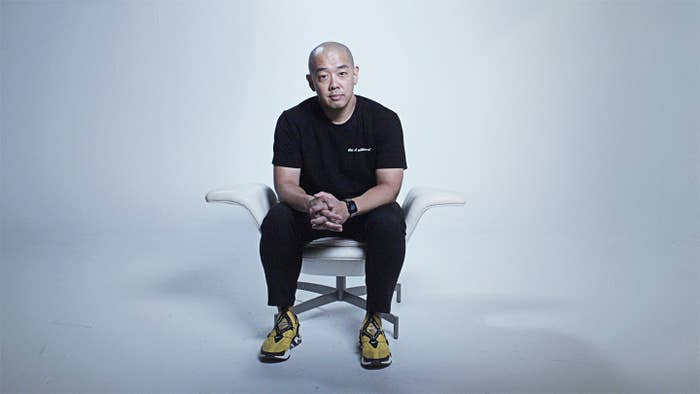 In the past, the streetwear industry was known for being closed off. OGs weren't always forthcoming with information, and because there was no Instagram, accessing these designers and entrepreneurs seemed nearly impossible.
"A lot of people in our industry believe that to make you smarter makes them dumber," says James Whitner, founder of The Whitaker Group, which owns A Ma Maniere, Prosper, Social Status, and APB. "There weren't many people in our world that looked like me who were willing to help me. So if somebody is willing to give you game that comes from an authentic space, take it."
Time has changed that, and as streetwear has expanded—Bain & Company recently estimated the market will be worth $425 billion globally by 2025—so have the opportunities within it. But how do you get to those opportunities? And once you get them, what do you do?
That's what we are answering with Streetwear Esssentials, an online, noncredit course Complex has created in partnership with The School of Fashion at The New School's Parsons School of Design and Yellowbrick. We've tapped the brightest in the business to offer  insight on making it work within this space, succeeding, and sustaining.
You'll hear from Parsons' faculty like Keanan Duffty, and alumni like Heron Preston and Jeff Staple, along with Whitner, Don C of Just Don, Michael Cherman of Chinatown Market, Nick Diamond of Diamond Supply Co., Leah McSweeney of Married to the Mob, Rob Cristofaro of Alife, Shanel Campbell of Shanel, April Walker of Walker Wear, and Maurice Malone. More will be announced soon. 
They'll offer overviews of the history of streetwear and its evolution into the luxury space, but also address specific questions like how to design a collection, how to find a factory, how to collaborate with brands, and what to do if you receive a cease-and-desist letter. All of this information will be filtered through their own personal stories. Whether you want to start your own line or work behind the scenes, consider this course your blueprint for getting wherever you want to get within streetwear.
Anyone can take the course, which costs $1,000, from anywhere with internet access. Scholarships will also be made available in the names of industry experts. The program includes five modules covering all facets of the industry that will be released on the third Tuesday of each month through April. First up is a module on the ins and outs of designing, which will be available on December 17.
If you're interested in applying and learning about the streetwear industry from some of the people who have helped shape it, please sign up here.