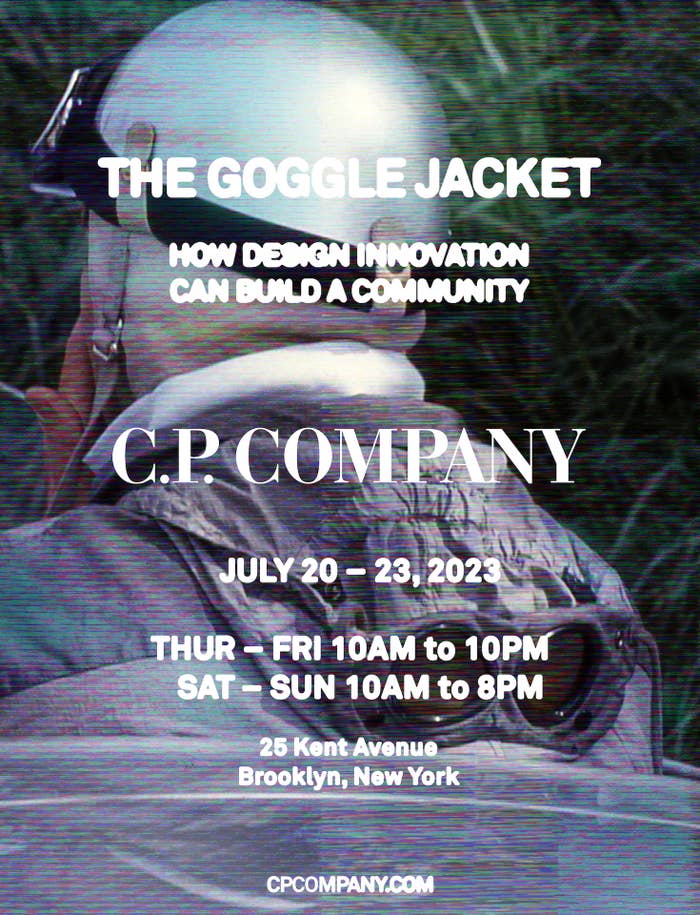 C.P. Company is bringing its upcoming four-day exhibition to New York City for the first time.
The event is an immersive experience themed around the Italian sportswear company's 50-year history. Titled "The Goggle Jacket: How Design Innovation Can Build a Community," the exhibition will follow the story of C.P. Company, framed by its products, which include their most wanted jackets and archival images.
Attendees will learn more about Italian engineer and designer Massimo Osti, who launched the brand in 1971, as well as the creation of the Goggle Jacket for the 1988 Mille Miglia motorsport race.
"New York City has felt like home to C.P. Company since the opening of our original retail space in the Flatiron in 1991, and it is an honor to be able to return to the city in such an exciting and meaningful way," C.P. Company President Lorenzo Osti said in a statement. "Through the exhibition and its presentation of our famous Goggle Jacket, we look forward to visitors learning of our heritage, innovations, and our significance to the world of New York fashion."
The exhibition will be open to the public from July 20 to 23 in Williamsburg, Brooklyn.