Aimé Leon Dore Launches 1960 Porsche 356B Collab
Aimé Leon Dore and Porsche have collaborated on a new car, a bespoke 1960 Porsche 356B, which will debut at the reopening of ALD's NYC flagship store on May 5.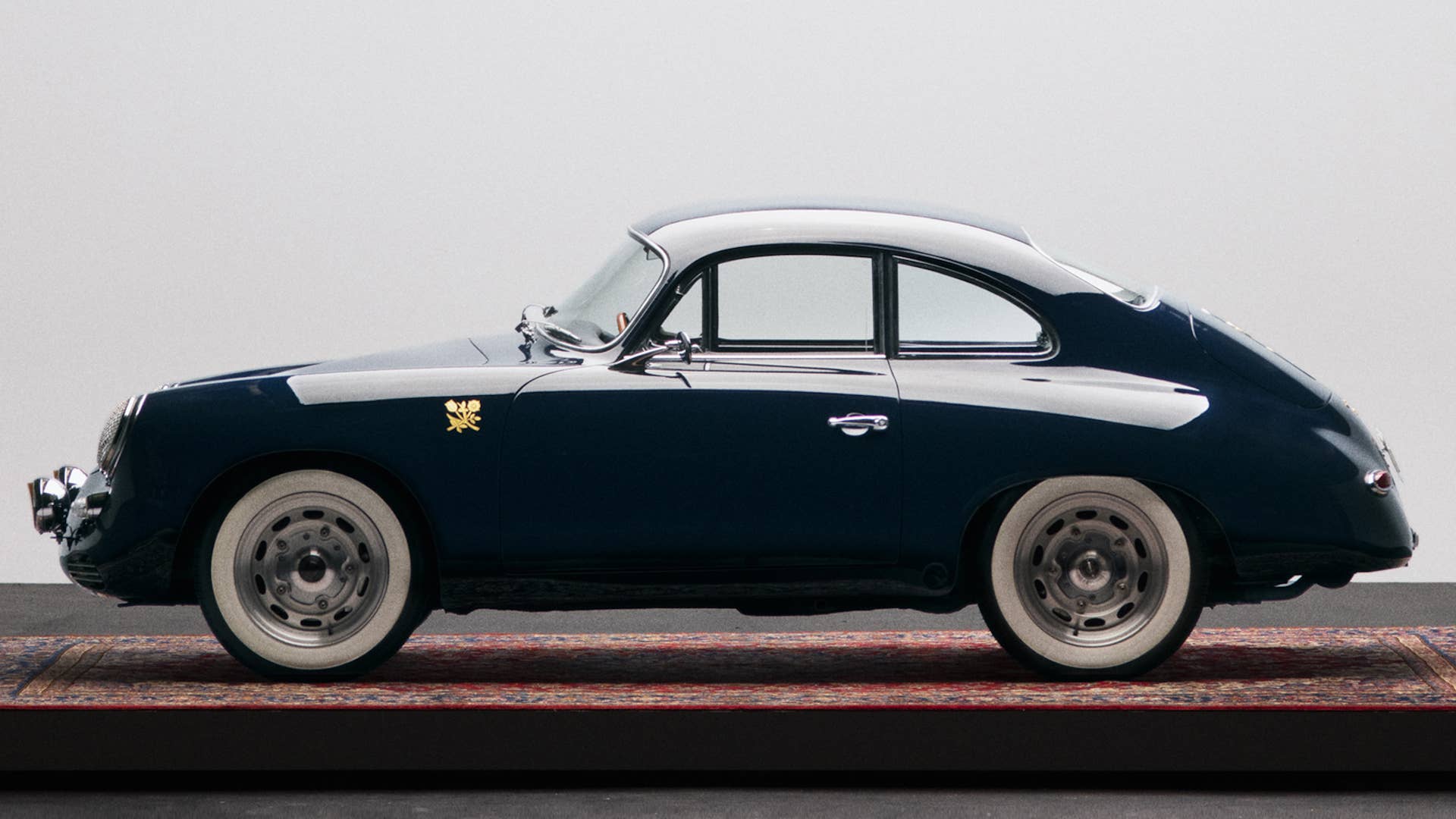 Publicist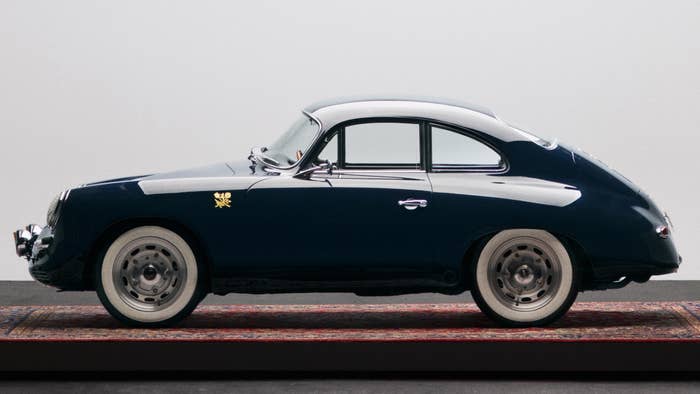 Aimé Leon Dore has collaborated once again with Porsche.
For their third partnership, the pair released a bespoke 1960 Porsche 356B. The car's exterior is in a midnight blue with white tired and a hand-painted gold crest on the front fender. Inside the car, the leather seats are also a midnight blue and finished with embroidery that accompanies the tartan plaid. The seatback and floormats are also in a midnight blue alpaca, and the hand-painted gold leaf accent can be seen on the carrera 2 steering wheel.
"The attention to detail and honest craftsmanship is a true testament to the design principles between Porsche and Aimé Leon Dore," Teddy Santis, CEO & Creative Director of Aimé Leon Dore said in a press release. "Having the opportunity to display our Porsche 356 in our New York City flagship symbolizes our commitment to excellence and is the pinnacle representation of our partnership that continues to evolve with each project."
The Aimé Leon Dore Porsche 356 will debut during the reopening of the New York City flagship store on May 5. This year's 1960 Porsche 356B follows ALD and Porsche's previous projects: the Type 964 911 Carrera 4 restoration presented at the Jeffrey Deitch Gallery in 2020 and their 2021 collaboration on the 911 SC.
Check out more images of the car below.