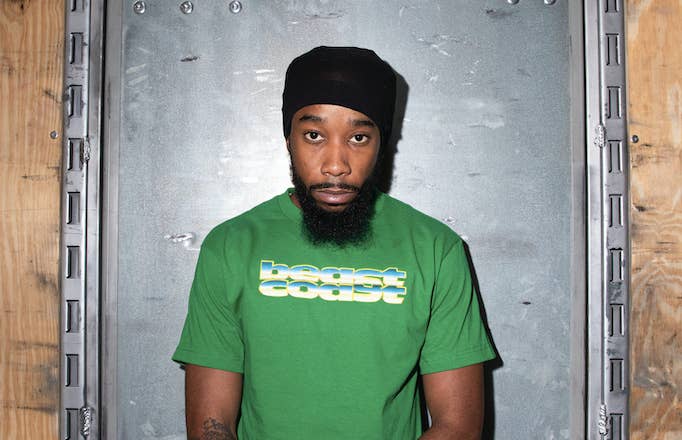 Two months after releasing their debut album Escape from New York, hip-hop supergroup Beast Coast kicked off their North American tour in support of the project. Those who purchased tickets to one of the shows will get the chance to cop the group's exclusive tour merch
The pieces include short- and long-sleeve styles that feature Escape from New York song lyrics, the tour schedule, several Brooklyn references, as well as logos for the participating acts, including Pro Era's de facto leader Joey Badass.
As of now all of the tees are available at the concerts. You can check out the range below. 
Beast Coast—made up of Pro Era, Flatbush Zombies, and the Underachievers—began their Escape from New York Tour Tuesday night in Seattle. The trek will include stops in Los Angeles, Atlanta, Toronto, and Philadelphia, before concluding Aug. 25 in Baltimore. You can secure tickets to the upcoming shows at Live Nation's website.
Escape from New York arrived back in May, with contributions from Joey, Nyck Caution, Erick the Architect, Kirk Knight, Zombie Juice, Issa Gold, and many more.
"I would dream about the moment that we shared in the beginning of our careers when all of us toured together through every tour I did since," Zombie Juice told Complex in anticipation of the album release. "I kind of put that energy into the air that I wanted to do this every time. It's not about, 'When did I realize we were putting this album out?' It was about always wanting to get back to this energy that I trust and love."