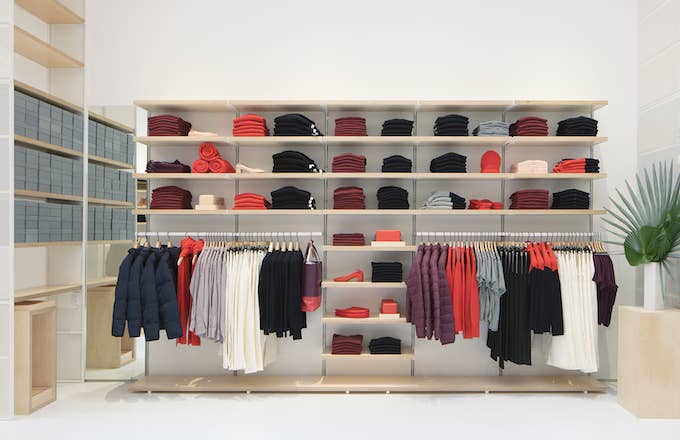 About six years after its inception, clothing and accessories brand Everlane has opened its first brick and mortar in NYC—a pretty surprising move when you consider the founder's previous stance on launching an IRL store.
"We are going to shut the company down before we go to physical retail," Everlane CEO Michael Preysman told the New York Times in 2012.
Thankfully, the company has had a change of heart. After years of selling exclusively online, Everlane is giving their customers a completely new experience that will bring them closer to the sustainable products they purchase.
"It wasn't an easy decision. Being online-only has significant advantages. It's flexible, it's lean, and it's easy to scale. But it has two serious flaws. Customers don't get to touch or try the product before they buy it. And we don't get to have in-person—real-life— conversations with our community," Preysman wrote in statement. "And this is just the beginning. We're taking it slow, but there are more stores on the way. With each one, we'll continue to build community and bring great, ethical products to people around the country—and eventually, the world."
The Everlane store, located at 28 Prince Street in Soho, officially opened its door on Saturday. You can check out photos of the space below. Everlane will open its second store in San Francisco in February of 2018.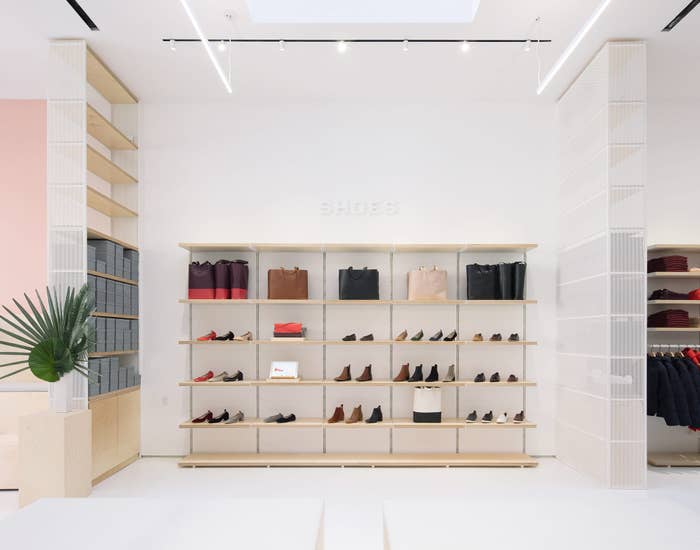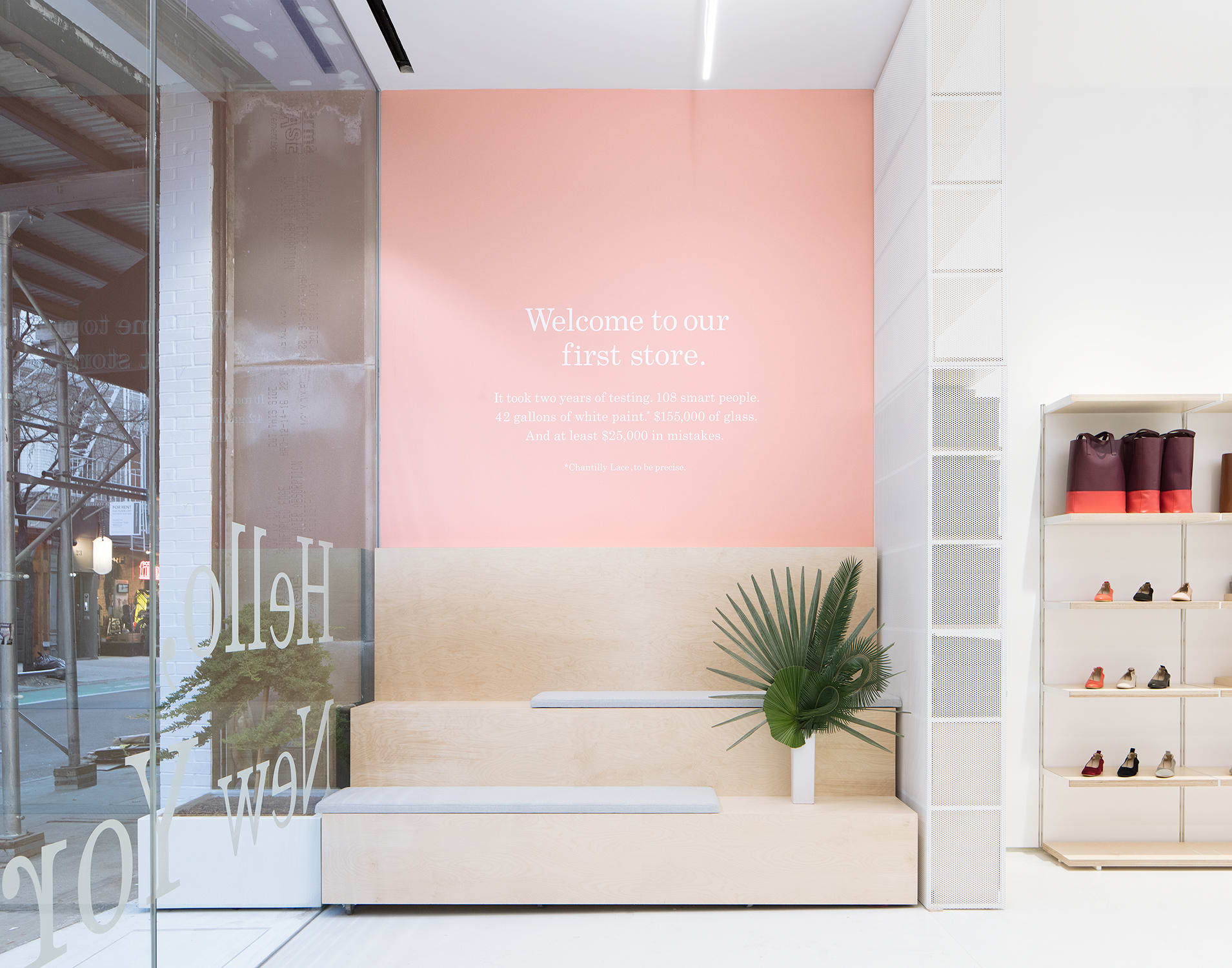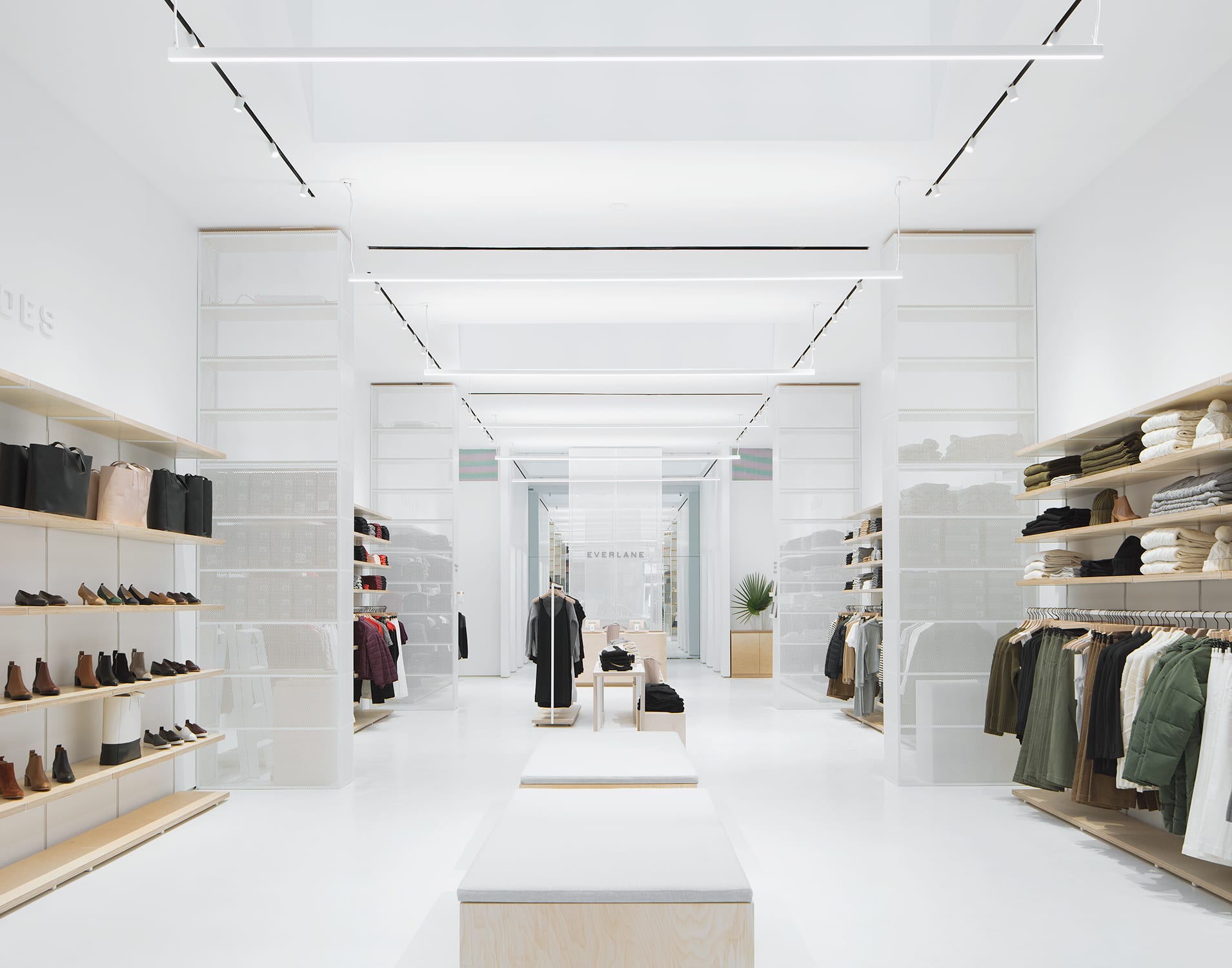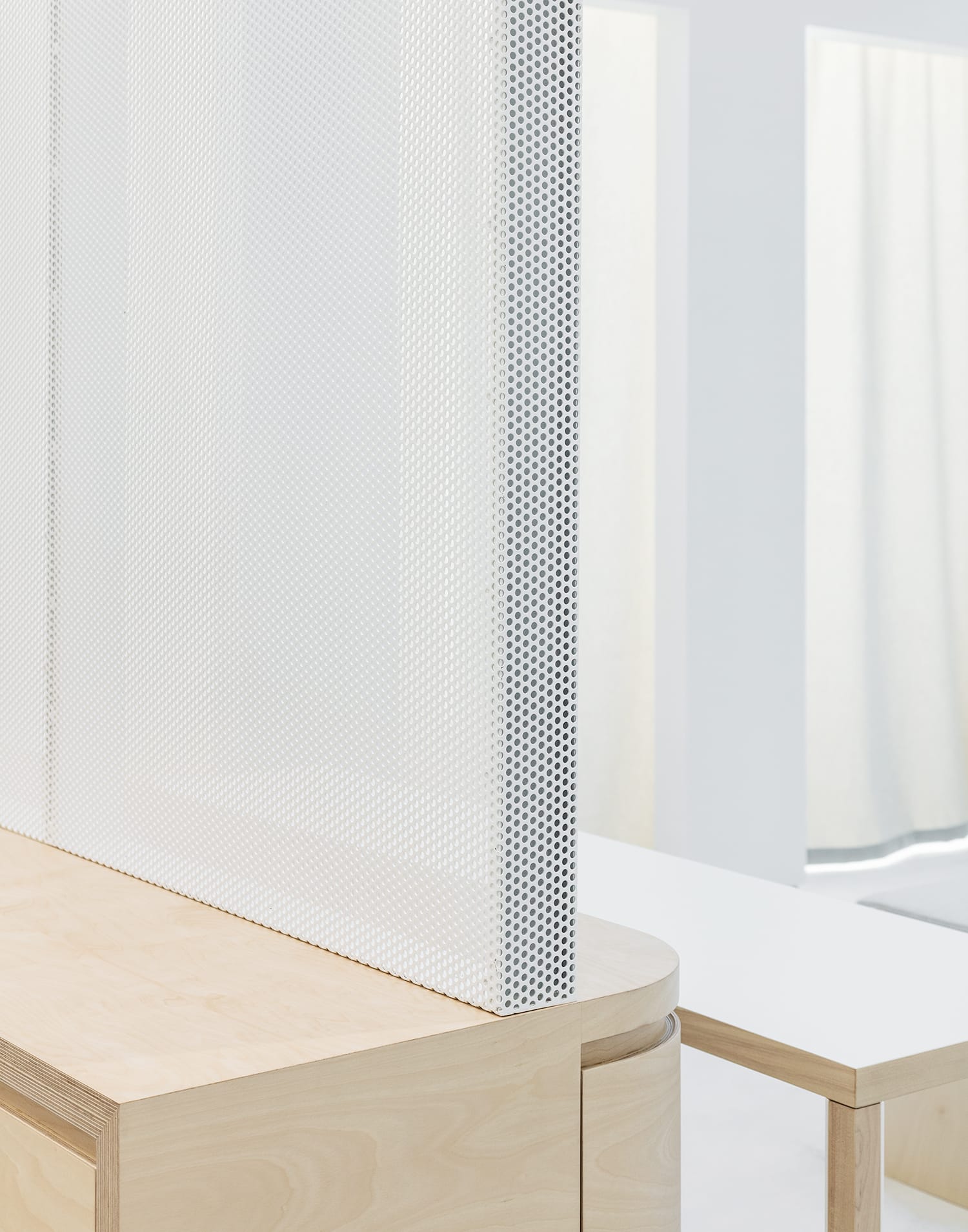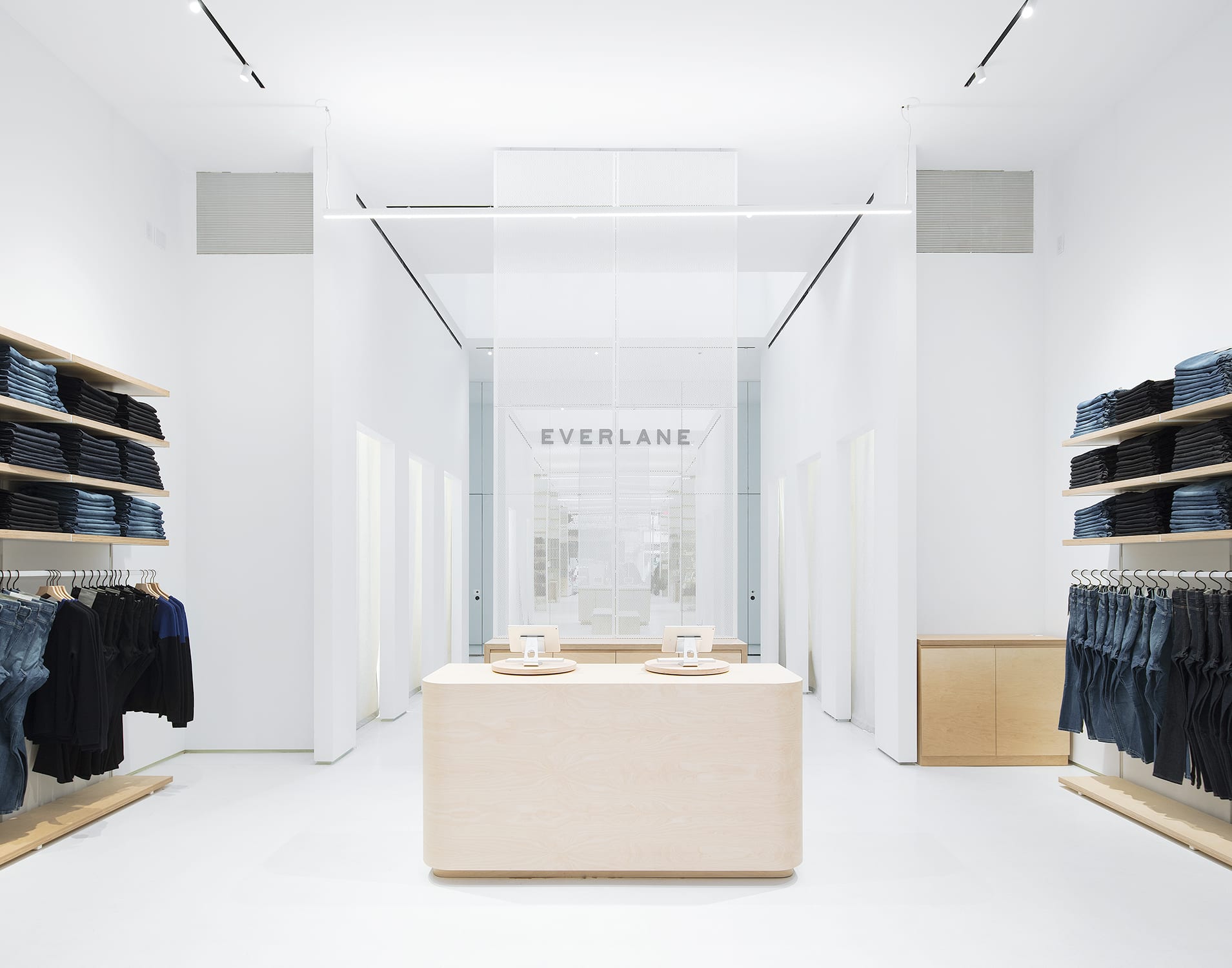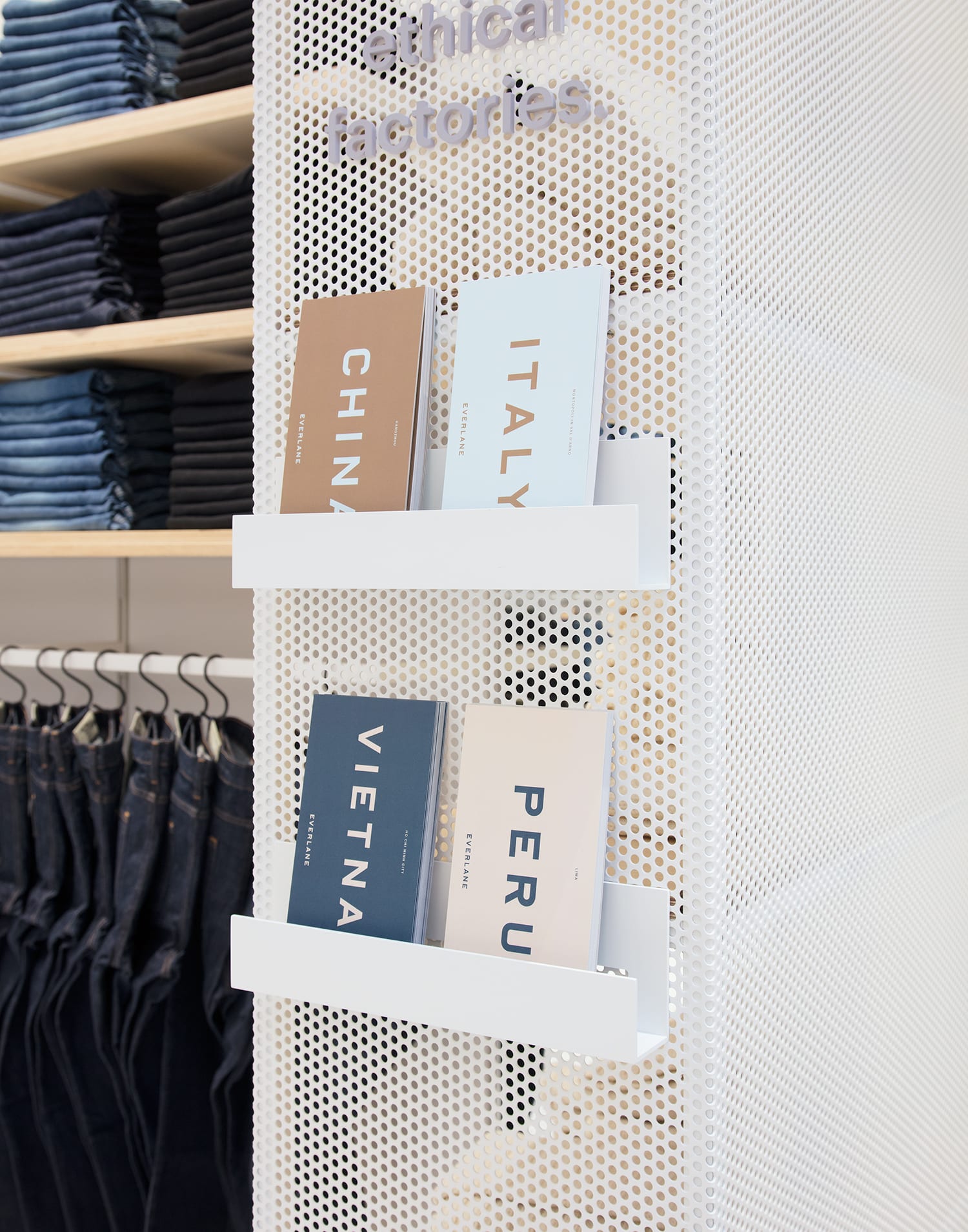 Eyewear retailer Warby Parker also opened two new spaces in NYC this weekend. One is a 6,100-square-foot store located at 1258 Sixth Ave. on the corner of West 50th Street near Rockefeller Center. The shop will feature a Stuart Davis mural that "spans the length of a long, curved wall, filling the space with bright color and energy."
The second store is located at 185 Columbus Ave. between W 68th and 69th Streets. Though its only 650 square feet, the space is full of eye-catching design. Warby Parker representatives said the shop was modeled after a library, and was a nod to the brand's first-ever NYC store on Greene Street.
The Rockefeller location is open from 8 a.m. to 8 p.m. Monday through Friday, and from 11 a.m. to 7 p.m. Saturday and Sunday. The Columbus Avenue store is open from 11 a.m. to 7 p.m. daily.