 UPDATE 6:08 p.m. EST: Ian Connor has responded with his own allegations against Theophilus London.
UPDATE 3:45 p.m. EST: Ian Connor has spoken out about the fight on Twitter. A$AP Bari responded quickly to Connor's threats. 
London also responded to Connor and said that Kanye no longer wants him around, either.
UPDATE 6/23 3:30 p.m. EST: The latest video to surface to Twitter shows how the fight started between A$AP Bari and Ian Connor. The video includes A$AP Rocky, Bari, Virgil Abloh, and Theophilus London at the Colette store in Paris. Connor is in the background and initiates the fight by punching London. 
See the original story below. 
Theophilus London spoke out about the rape allegations against Ian Connor via Twitter on Thursday. Connor, who initially rose to fame as a model and stylist associated with creatives like Virgil Abloh and Kanye West, is facing rape accusations from six women.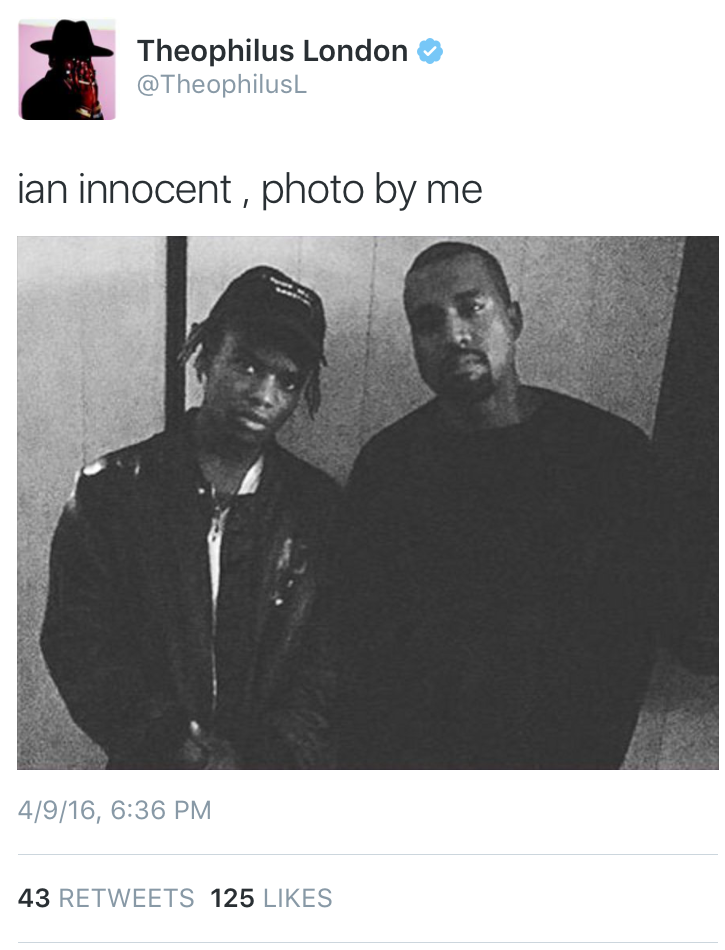 London added that Connor disgraced A$AP Bari and Abloh who helped Connor's career. 
Two videos also recently surfaced on Twitter. One shows London, who appears to be with A$AP Rocky, confronting Connor. Based on what London is wearing, the video appears to be from Thursday. In it, London tells Connor to stop acting like he doesn't know him:
The second video shows A$AP Bari and Connor fighting:
Connor was first accused of rape by Malika Anderson in April. Since then, five more women have accused Connor of sexually assaulting them. Connor also got into a Twitter fight with one of his accusers earlier this month.
When the allegations first surfaced, London tweeted his support for Connor; however, the tweet has since been deleted:
London did not immediately respond to Complex's request for comment.