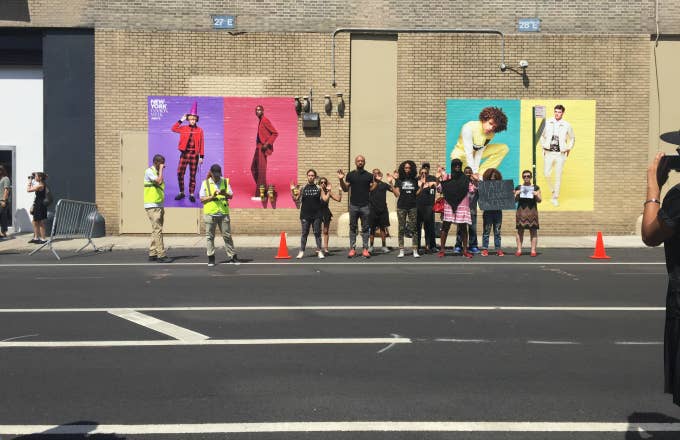 New York Fashion Week: Men's is taking place this week and Black Lives Matter protesters are giving Snapchat-obsessed editors and street style photographers something else to turn their lenses to. Tuesday, a small group of protesters gathered outside of Skylight Clarkson Square, where New York Fashion Week: Men's is held. 
The demonstrators are holding their hands up and wearing T-shirts that read "Stop Killing Us" and "Black Lives Matter." Others are holding signs with the same message. 
Last week, following the killings of Philando Castile and Alton Sterling, models and a designer told Complex that the response from the fashion industry has been incredibly disappointing. "Historically, fashion folks have been pretty silent on racially fueled police brutality and systemic racism as a whole," model Torraine Futurum said. "For some, racial injustice is too 'controversial' and divisive to talk about." 
This is one way to force the fashion community to at least be aware of the movement. 
Black Lives Matter's New York City chapter did not immediately respond to Complex's request for comment.