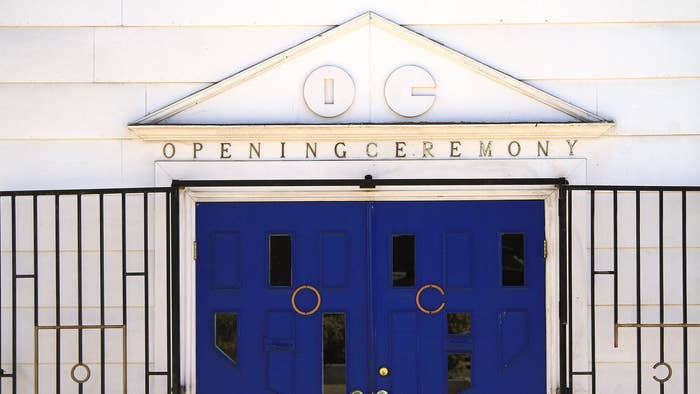 In a recent Los Angeles Times profile, Opening Ceremony founders Carol Lim and Humberto Leon explain their ambition to expand their brand's offerings to new places, as well as across new types of products.
With a recent investment from Berkshire Partners, Opening Ceremony hopes to grow rapidly, starting with new stores in Boston, Chicago, and San Francisco. Leon and Lim said that these locations, in contrast with their current stores, will most likely only house Opening Ceremony collection rather than showcase other brands. To support an exclusively Opening Ceremony store, the brand will be expanding its sunglasses and denim lines, as well as re-launching its collection for kids.
Opening Ceremony is dreaming much bigger, though, with aspirations to cross over into the beauty industry, work with a hotel partner, and join forces with a food partner. "We think about doing groceries with Trader Joe's all the time," Lim told L.A. Times. Leon joked, "Don't think we haven't put in a call. They are like Ft. Knox."
Opening Ceremony is one of the most inventive and original stores in the game, and if it does ever formulate a plan with Trader Joe's, we're sure they'll find the type of success that has followed the brand since its launch.
[via LAT]