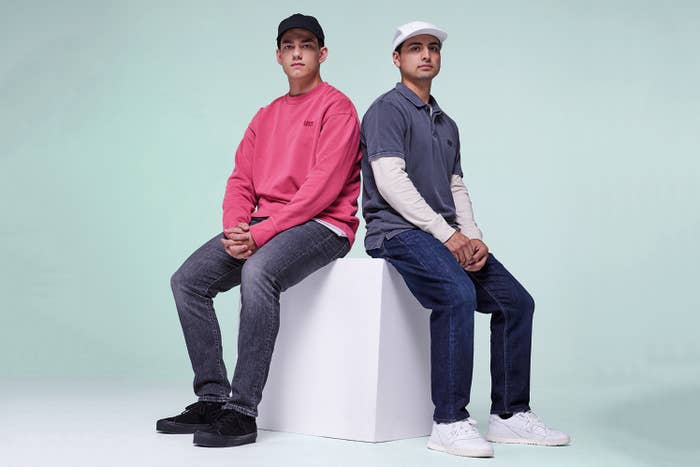 Even though Levi's® has collaborated with Jordan Brand, Supreme, and Junya Watanabe, the classic American label doesn't need to provide exclusive gear just to be considered in the style game. The OG denim-maker already made its mark as the inventor of jeans. The company designed its first pair of Levi's® 501® jeans in the 1890s, introducing the world to an icon. Over a century later, those jeans are still a staple in men's wardrobes.

Today, that heritage continues with Levi's® Flex denim line, which features proprietary material that's designed to stretch and move when you do. Hey, your sneaker rotation isn't the only thing in your closet that should focus on comfort. To showcase the performance of the Flex collection, the denim purveyor recently linked up with pro BMX athletes Daniel Sandoval and Justin Dowell on the US BMX team, Ben Wallace from the UK, and Toshio Takagi from Japan for a shoot. To top it off, Levi's® is the official jeans sponsor of the USA Cycling BMX team in the competitions leading up to the 2020 Summer Olympic Games.

But high quality, innovative materials are only one aspect of Levi's® denim. With a bevy of washes, from black and medium to light and white, Levi's® has got the goods. Take a look below, and for Spring/Summer 2020, be sure to cop yourself some dope light washes here to get out and ride.