PROMO: Bloomingdale's Venice Vibes Style Guide for Spring & Summer Music Festivals
What to wear when experiencing the best music in the game.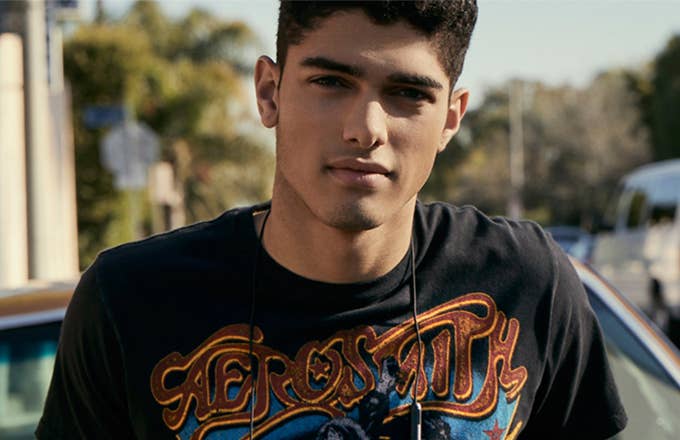 Unapproved Source
undefined
----
Unapproved Source: bloomingdale's
----
As we dive headlong into spring, we're not only getting treated to longer days and warmer temperatures, we're also on the doorstep of one of the truly best times of year: music festival season. While you scramble to get your tickets and plan your itinerary with your friends, one thing you shouldn't have to worry about is what you're going to wear. That's why we've teamed up with the crew at Bloomingdale's to put together a special style guide that has you covered (literally) as you head out to whatever amazing music festivals this spring has in store. Inspired by the essence of the streets of the inimitable Venice Beach, this year's collection embodies both the easygoing and the gritty, and has something to offer music fans everywhere, no matter their preference in style or genre.
For those daytime sets, our rec is start your ensemble off with the classic, comfortable feel of Michael Bastian Garment Cargo Shorts, which are made from breathable cotton that will help keep you cool in the blazing heat. Up top, you can take your pick of Scotch & Soda Tees, whether you go with the more classic faded Mélange Pocket Tee or the slightly bolder floral-patterned or graphic styles. If the weather is tame enough and you want to add another layer, Bastian also has a number of pretty slick short-sleeve button downs, including the solid Safari style or the more eclectic Cactus Print.
As nighttime falls, it's time to trade in those cargos for a pair of Scotch & Soda's Ralston Straight Fit Jeans. They're the perfect fit whether you're sticking around for the evening act or are planning to jet off to an after party. Michael Bastian's camo-themed crewneck sweatshirt makes for a solid and versatile base that pairs well with Scotch & Soda's understatedly classy zip-front hoodie or the masculine elegance of the brand's classic Army style bomber jacket.
Music festival season is far too important to be caught dressed like a dud, so be sure to check out these outfits—or design your own—by browsing Bloomingdale's Venice Vibes collection here now.