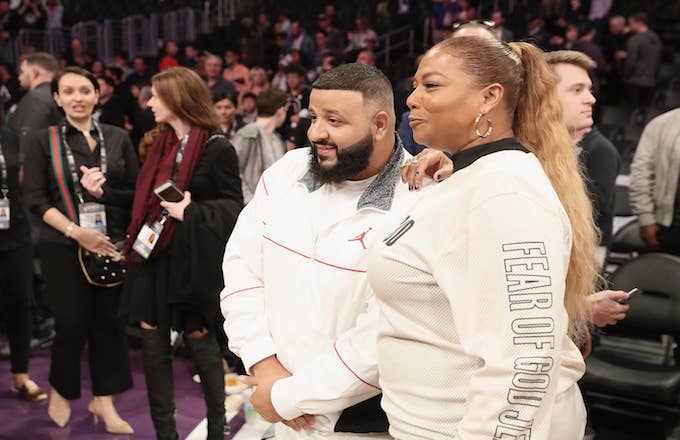 Sure, almost everyone was excited about the 2018 NBA All-Star Weekend for the big game (Team LeBron beat Team Steph by three points, 148-145, by the way). But the dope outfits throughout the past three days definitely shouldn't be overlooked. Some of your favorite celebrities and basketball players, as well as a few unsuspecting folks, were rocking all things Fear of God.
Jerry Lorenzo's coveted label is famous for its outwear and denim, but the designer crafted an exclusive collection just for the weekend. The Fear of God All-Star Pack dropped on Feb. 15 and featured a basketball-inspired high-top leather sneaker that comes in five colorways: black/varsity red, white/varsity red/black, royal/black, white/black/varsity red, and sky gray/black.
Justin Bieber casually rocked the sneaker during the 2018 NBA All-Star Game Celebrity Game, while Dwyane Wade and Jamie Foxx dressed it up a bit by wearing the kicks with a blazer and a fedora, respectively. But the weekend wasn't just about the sneakers. Michael B. Jordan, who is celebrating Black Panther's epic holiday box office win, looked fresh as hell in a custom Fear of God satin coaches baseball jacket that had "KILLMONGER" printed on the back. Queen Latifah was one of the few women who joined in on the trend, sporting the label's motocross-inspired mesh oversized shirt that she paired with a slick ponytail and classic hoop earrings.
Check out who rocked Fear of God during All-Star Weekend.
Kemba Walker Wearing the Fear of God Polo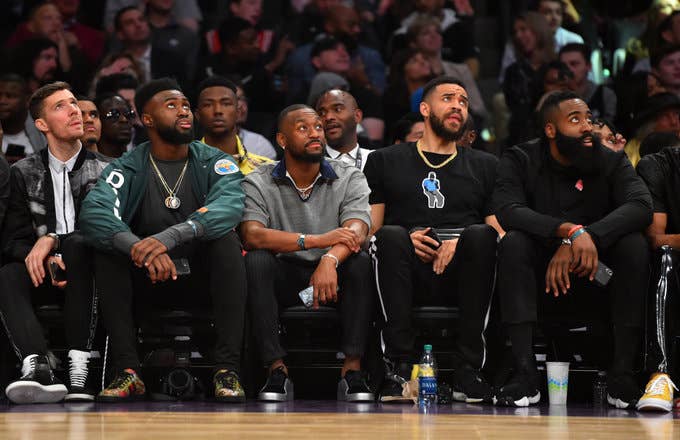 Queen Latifah Wearing the Fear of God Motocross Jersey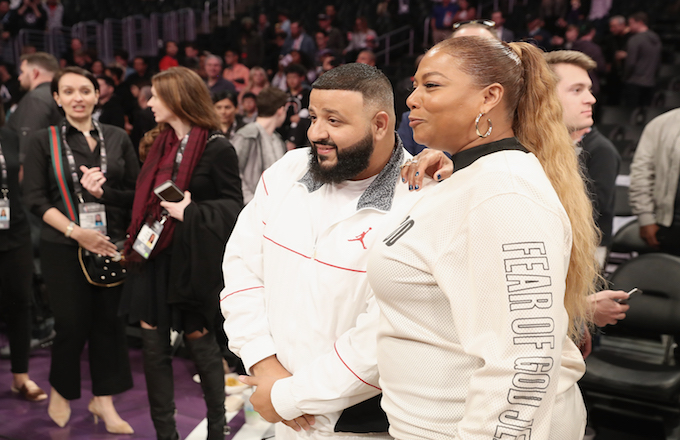 Von Miller Wearing the Fear of God All-Star Pack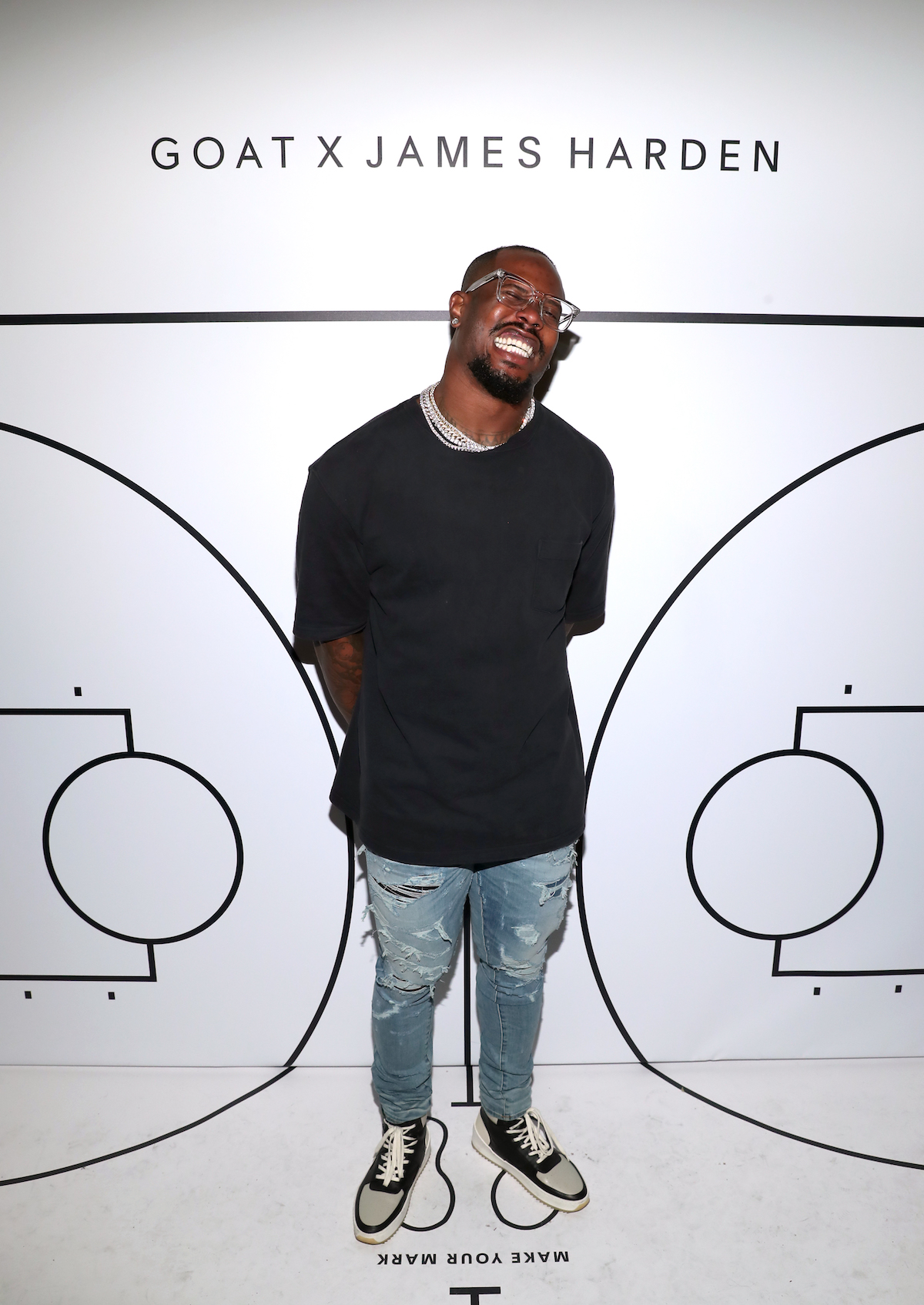 Dwyane Wade Wearing the Fear of God All-Star Pack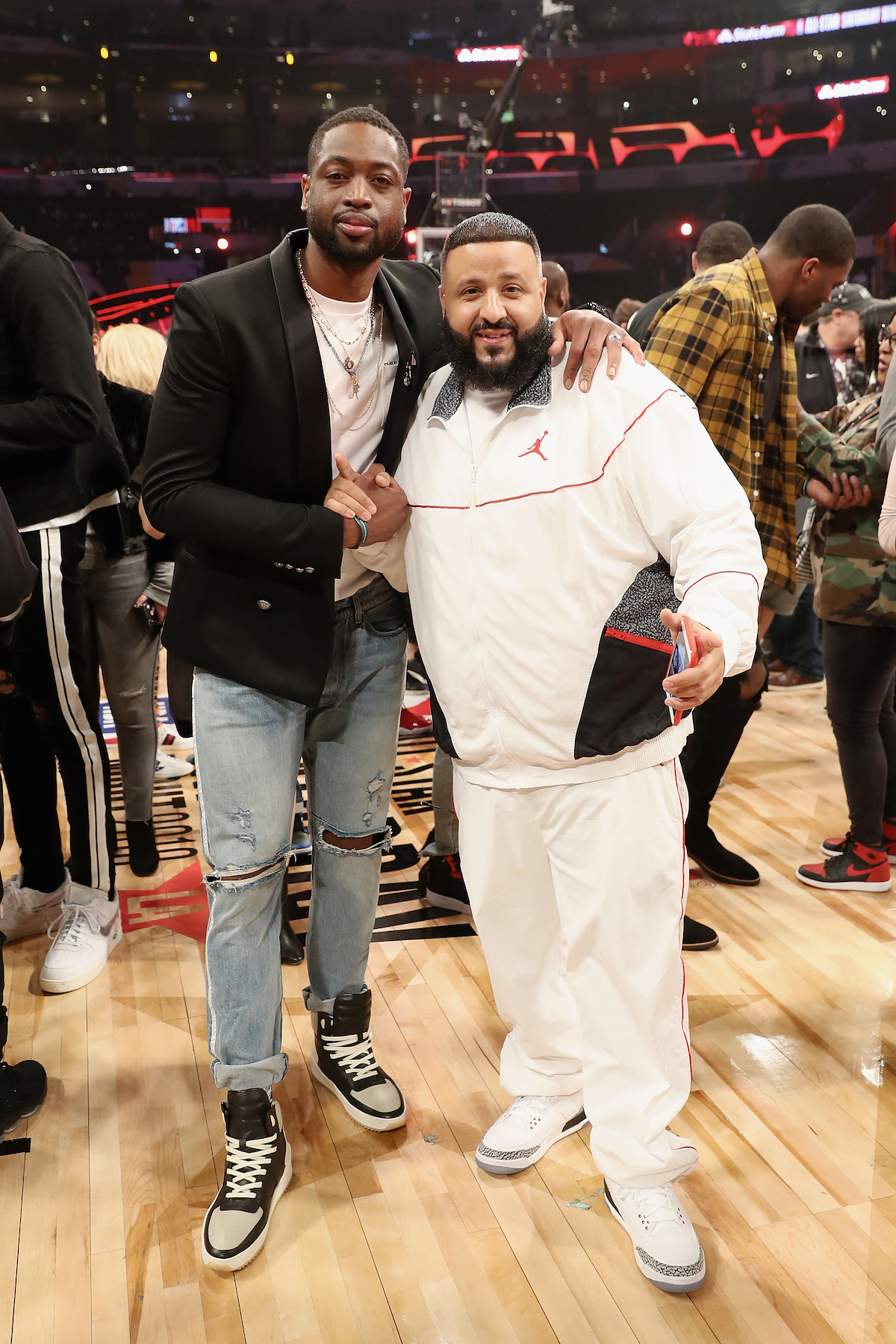 Jamie Foxx Wearing the Fear of God All-Star Pack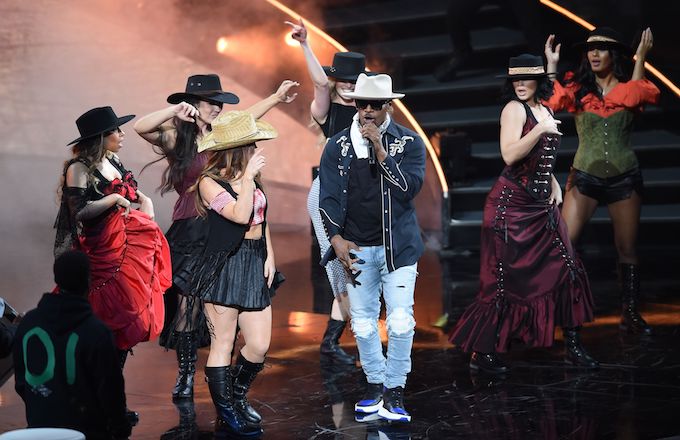 Dwayne Wade Wearing the Fear of God Leather Jacket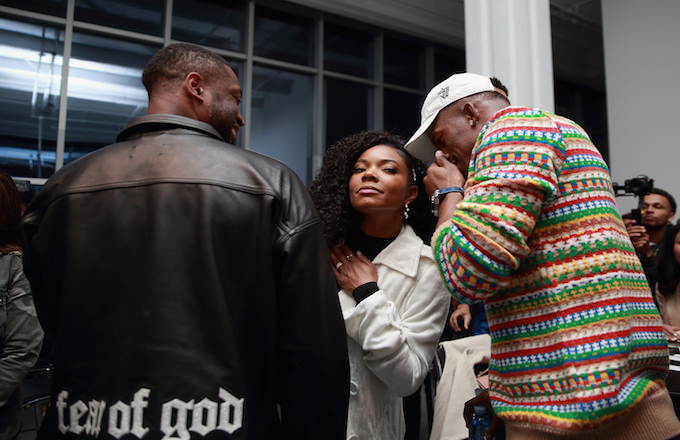 Justin Bieber Wearing the Fear of God All-Star Pack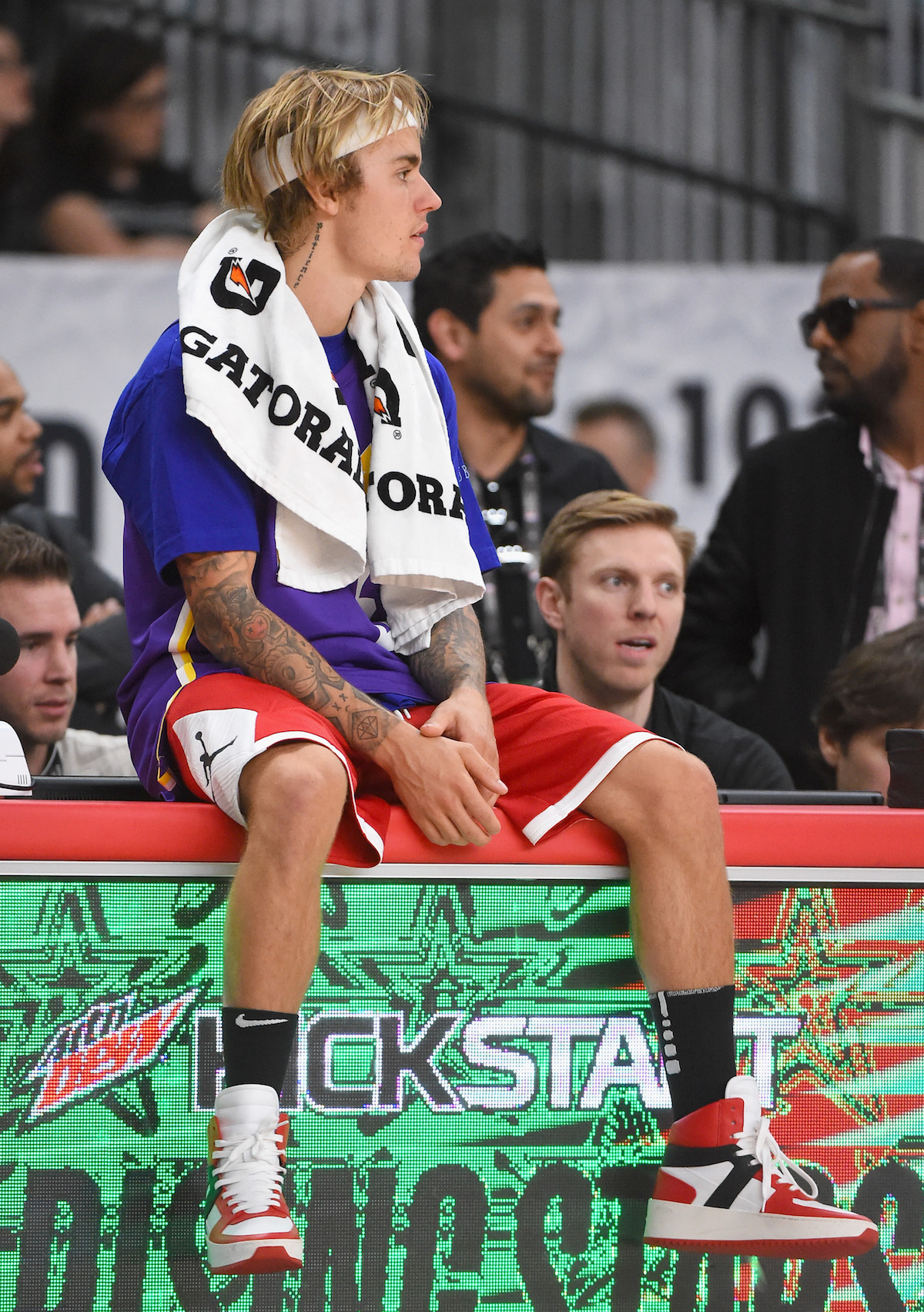 Michael B. Jordan Wearing the Purple Oversized Plaid Denim Collar Flannel Shirt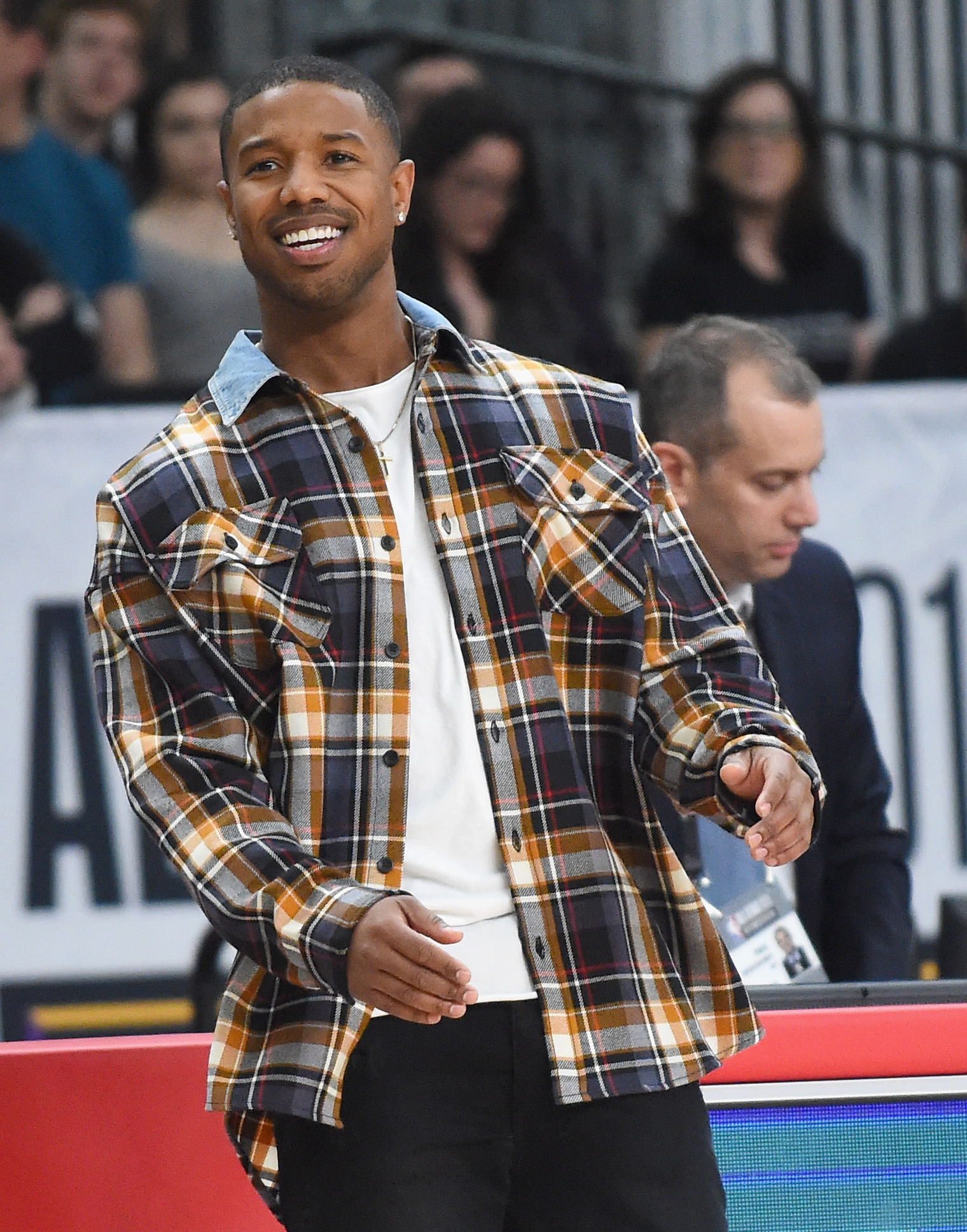 Fabolous Wearing Sweatpants, Hat, and All-Star Pack Sneakers