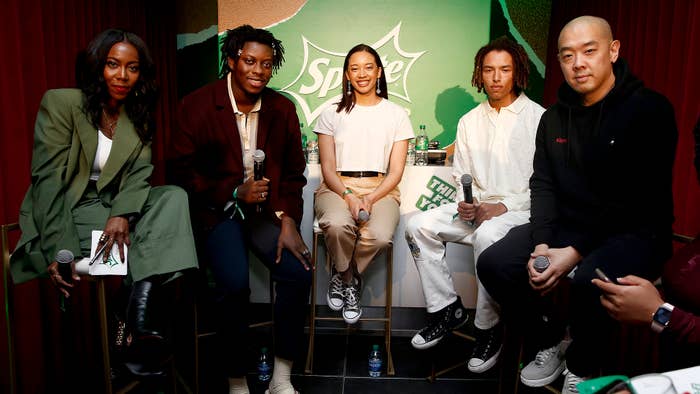 New York streetwear legend Jeff Staple is best known for his work with Nike SB and his iconic "Pigeon" brand. In an effort to give back to the New York community that helped shape him, he has teamed up with Sprite to shed light on a few up-and-coming artists. 
"I spent the better half of my mentoring career telling kids that like, 'Yo, you should follow your dreams, follow your passions and do your art,'" Staple said. "It's amazing that a brand like Sprite could support you guys so early on in your career."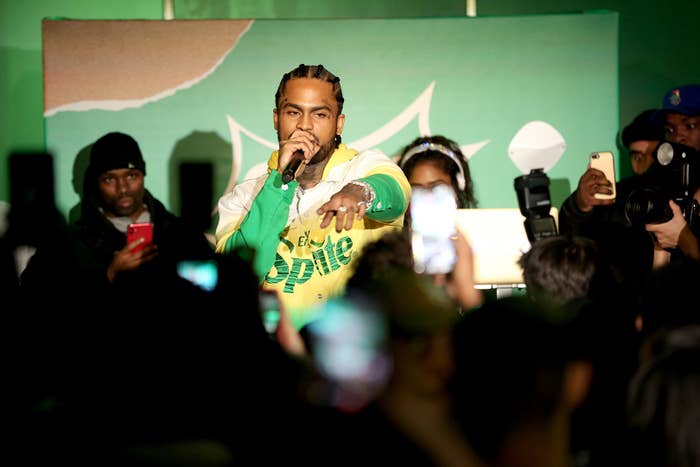 To celebrate the launch of the new collection, Staple and Sprite held a launch event at Extra Butter in New York City that featured detailed looks at the new collection, a panel, and a performance by Vashtie and Dave East. Along with the apparel, Sprite also introduced the newest member of its family, Sprite Ginger.
The collection features work done by Bluboy, Barbara Rego, and Elan Watson. Sprite and Staple will also host a series of "re-workshops" at Extra Butter, further searching for young, up-and-coming designers. When asked what Staple had up his sleeve next, he said, "I don't really like to say, but we have some exciting things coming with things we have worked with in the past as well as some overseas projects."