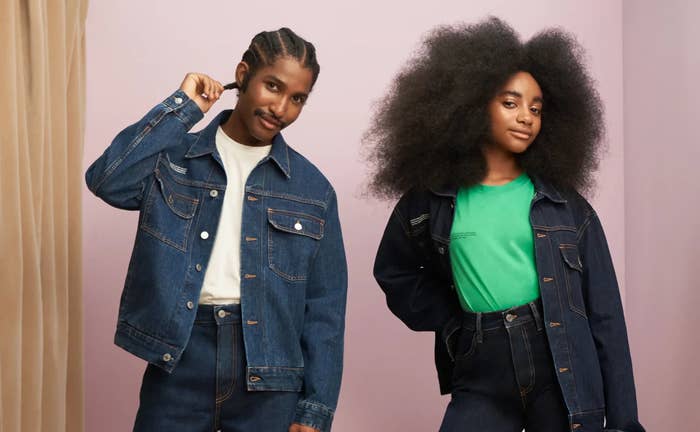 Pangaia has entered the world of denim. 
On Tuesday, the company announced the expansion of its product line in Pangaia Denim, a string of gender neutral and unisex sized products set to disrupt the denim industry. The three pieces—the pan-sex straight leg denim pants, '90s vintage-inspired jacket, and a women's high rise straight leg pant—come from the mind of former Levi's designer Jonathan Cheung.
The denim, made from Wild Himalayan Nettle, includes India-sourced organic cotton and is both durable and comfortable, with all three styles offered in a rinse wash and mid wash. The Himalayan Nettle denim is woven on a shuttle loom at slow speed. 
The pieces, which are dyed using Candiani's water and dye saving process, are now available and run at $225 for the pants and $275 for the jacket. 
Cheung joined the Unspun's advisory board last year, where he tapped into the unisex denim game. The genderless pieces were part of the Un-labelled custom fit unisex denim collection that launched earlier in 2021. Cheung has been named one of Rivet's 50 Most Influential by Sourcing Journal, and is also consultant and advisor at not just Unspun and Pangaia, but Gap Inc., Bolt Threads, SharpEnd, Merrell, and Ageist.
Get a couple more looks at Pangaia Denim's offerings below.