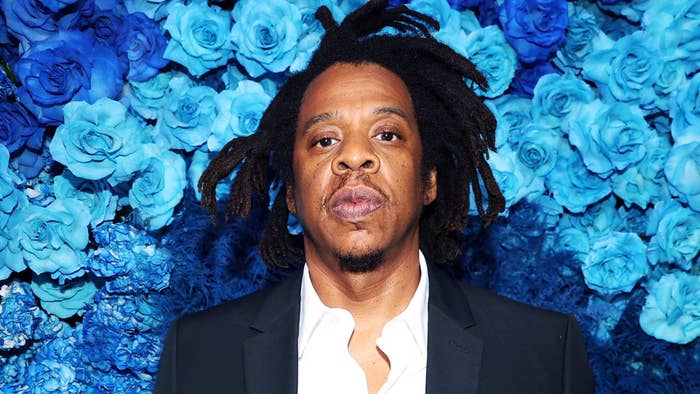 Not everyone will be able to have dinner with Jay-Z, but at least everyone can see what his office in Los Angeles consists of. 
Hov's Roc Nation headquarters is on full display in the October issue of Architectural Digest, as designer Willo Perron—who has worked with Jay for 10 years on various projects—gives readers a walk-though of the space.
"He's given me lots of freedom to explore and develop concepts that I find intriguing," Perron said of the luxury but not-too-flashy work base. "The only boundaries I had for the office were the number of desks and offices. Beyond that, they trusted us."
The office focuses on neutral tones, while keeping things minimalist with technology being at the forefront, as Hov's personal office has a Charlotte Perriand desk, Marcel Breuer lamp, and a Gio Ponti mirror.
"I didn't want it to feel like a caricatured media or management office, with music blaring and video screens everywhere. I wasn't interested in that kind of sensory overload," Perron said. "I wanted to do the opposite, to create a zen environment conducive to ideas and conversation, a space where you can actually think." 
The Roc Nation space also includes various art pieces created by Black artists, touching on emerging talents and greenery, with Perron saying the L.A. space is "less predictable" than the one in New York.
"This felt more experimental and more appropriate for L.A," he said. "It's all about the vanguard of culture." 
Outside of the new magazine feature, it's also a big day for Jay on the music side of things. "Jail," his latest track with Kanye West, has cracked the top 10 on the Billboard Hot 100 at No. 10.