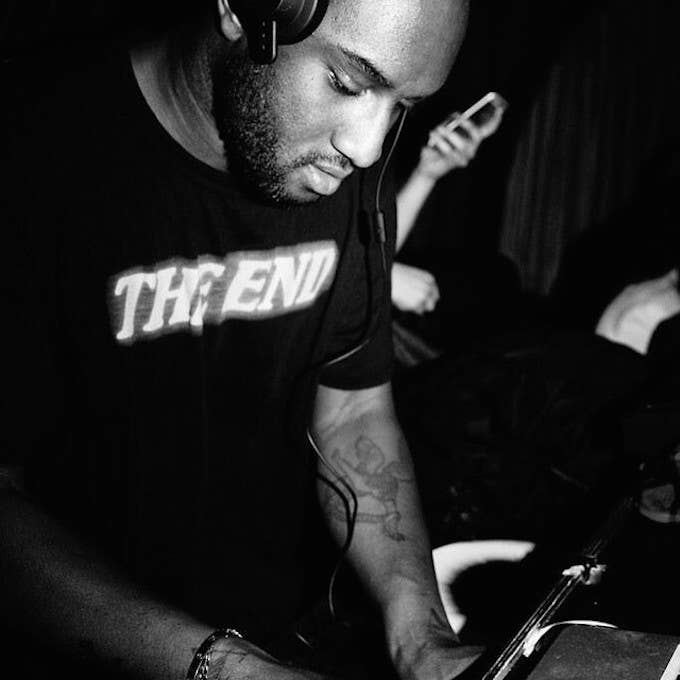 The LVMH Prize is an award that recognizes outstanding young designers under 40 who have produced at least two collections. Last year, London-based designer Thomas Tait took home the award along with $341,000 and a yearlong mentorship with LVMH, while Nikita and Tina Sutradhar of Miuniku and Shayne Oliver of Hood by Air each received $114,000 and the mentorship. There are 26 semifinalists for the second annual LVMH Prize, and among designers selected are Virgil Abloh, Craig Green, and Nasir Mazhar​.
"In the 26 semifinalists, we have more menswear designers than last year," executive Vice President of Louis Vuitton Delphine Arnault told Style.com. "And also more streetwear designers, and more Asian designers." She added that all of the semifinalists are "very courageous...They are extremely creative and they have a vision, but they're also entrepreneurs. It's a very brave thing to do, to create. I think being a young designer today is not easy, but they're all extremely passionate, and it's something that is almost like a need, a need for creation. I'm very impressed by them."
With the creation of a solid Fall/Winter 2015 collection and the opening of his Off-White flagship in Hong Kong, seeing Abloh on this list should not be a surprise to anyone. He told Style.com that the brand to him is much more than clothes; it also includes his "furniture line, art installations, and publications, all under the same name...To me 'fashion' is not only garments but it is a mood or particular lifestyle. With this experience of the LVMH Prize, I hope to further organize my vision and showcase my point of view on culture."
Kanye West took to Twitter to congratulate his friend when he learned of the nomination.



Seems like just yesterday we were interning at Fendi - now you're nominated for the LVMH Young Designer Prize.


— KANYE WEST (@kanyewest) February 21, 2015
The finalists will be chosen during Paris Fashion Week, and the winner will be announced in June. The full list of semifinalists is as follows:
Devon Halfnight Leflufy

Agi & Sam, designers Agi Mdumulla and Sam Cotton

Andrea Jiapei Li, designer Jiapei Li 

Anton Belinskiy

Arthur Arbesser

Astrid Andersen

Baja East, designers Scott Studenberg and John Targon

Coperni, designers Sébastien Meyer and Arnaud Vaillant 

Craig Green

Faustine Steinmetz

Huishan Zhang

Jacquemus, designer Simon Porte Jacquemus

Jourden, designers Anais Mak and Benny Woo

Koche, designer Christelle Kocher

Marques'Almeida, designers Marta Marques and Paulo Almeida

Nabil Nayal, designer Nabiel El-Nayal

Nasir Mazhar

Off-White, designer Virgil Abloh

Orley, designer Alex Orley

Ryan Lo

Ryan Roche

Sankuanz, designer Shangguan Zhe

Vetements, designer Demna Gvasalia

WrittenAfterwards, designer Yoshikazu Yamagata

Xiao Li

XimonLee, designer Ximon Lee
[via Style.com]