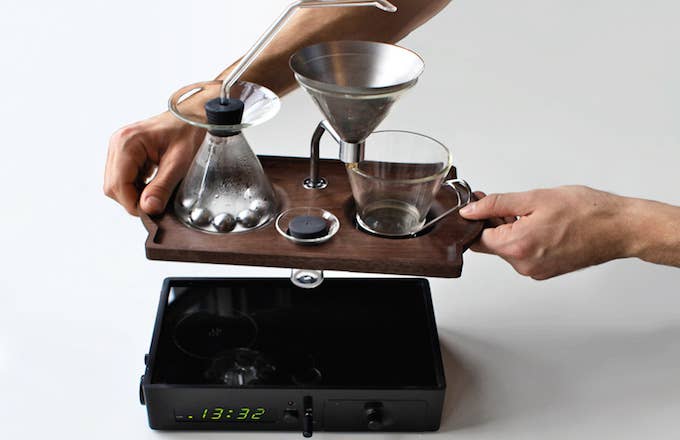 Like we said before, objects that serve multiple purposes speak to our souls, and British designer Joshua Renouf just combined two of the most important devices known to man. 
The Barisieur is a smart invention that's one part alarm clock, one part coffee maker, and all parts amazing. When you wake up in the morning, what's the second thing you do (after heading for the bathroom)? We head to the kitchen and get some liquid crack coffee in our systems so that we can face the day. Thanks to Renouf, that painfully long journey down the hall has been eliminated, and we never have to leave the sheets to get a fix again.
1.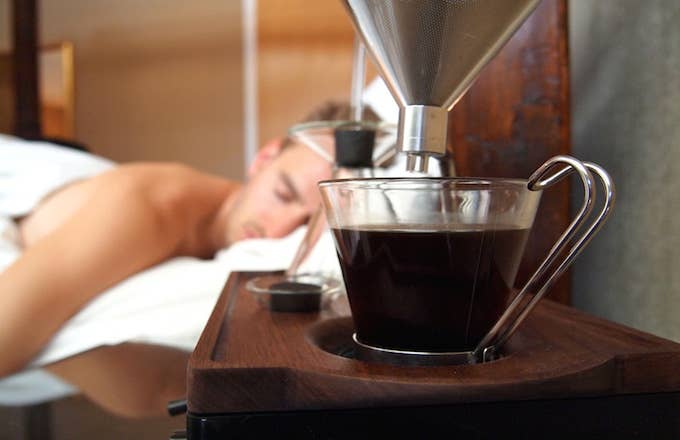 2.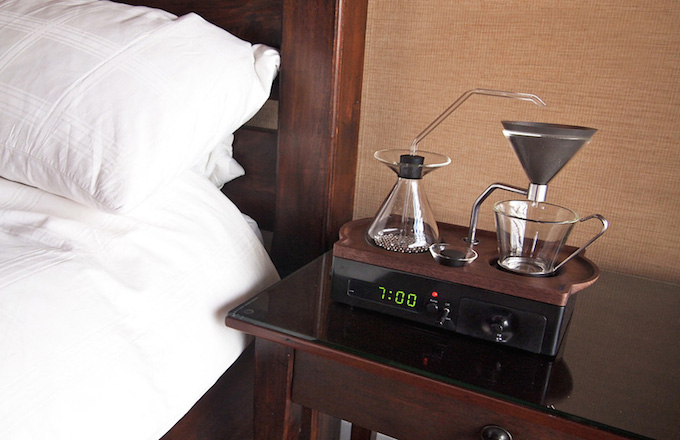 3.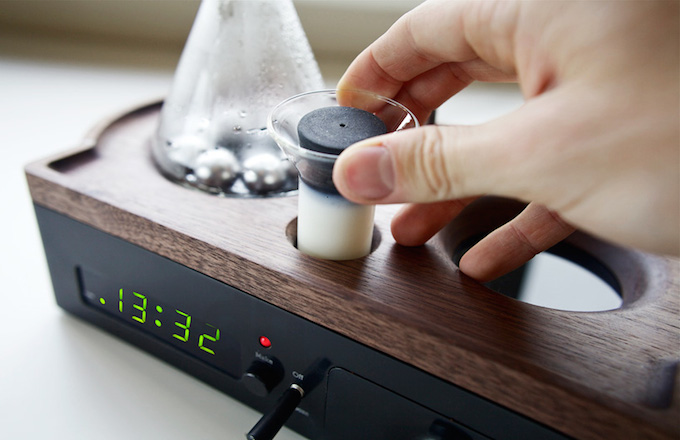 Not only is the device very smart, but it is actually quite attractive. The alarm clock portion is housed in a black base with a window on the front left that displays the time, a drawer on the front right for sugar and coffee grounds, and knobs on the front and side that control both the clock and coffee maker settings. The top is made of wood and holds the various beakers and tubes needed to brew a cup with the hidden induction heating system. Some of the prep work would have to be done at night if you want to stay in bed, but it would totally be worth it when 6 a.m. rolls around.
4.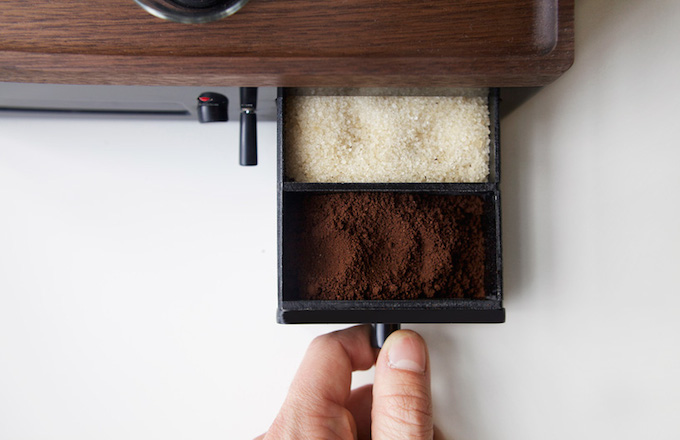 5.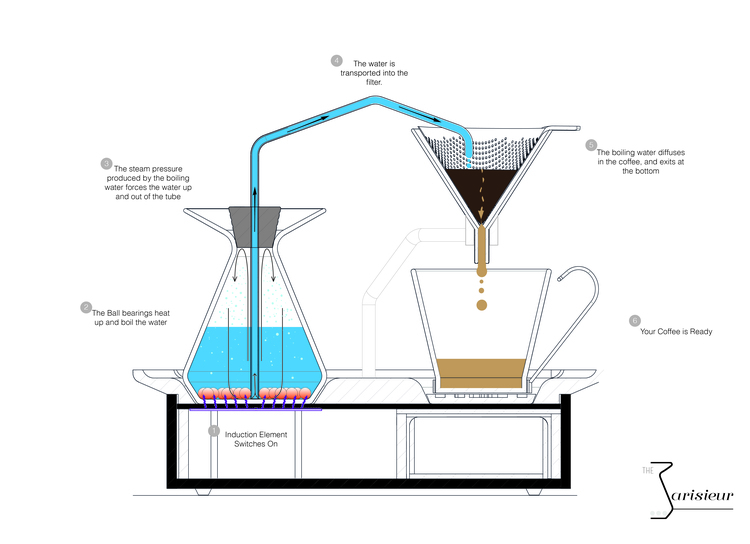 6.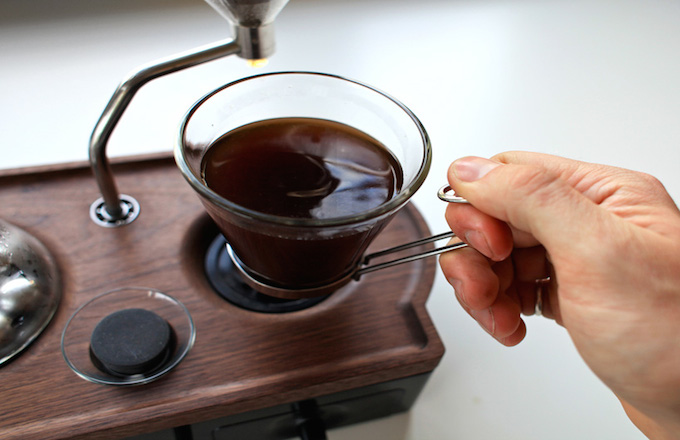 Head to the designer's website to learn more about the product.
[via Designboom]