Everyone's favorite cigar purveyor Backwoods has linked up with leather goods company Mifland to produce a limited capsule collection. The capsule includes two colorways of hoodies with matching sweatpants (F&F green/black), a cap, a Backwoods lighter alongside two Mifland pieces - a pink beige lighter case and pouch. Complex took the range to the hip Taiwanese café 886 (which used to be Tkettle) to show you the goods. Peep the collection below and read on to get the scoop on 886.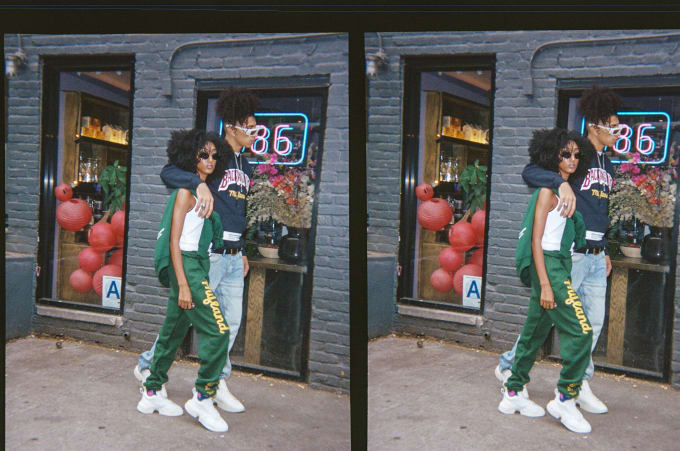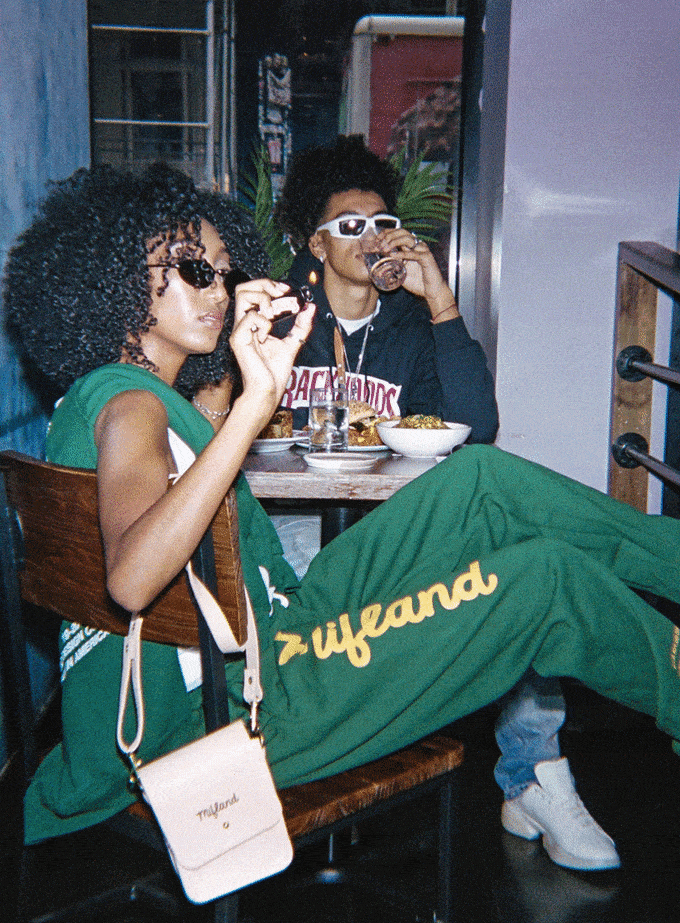 "886 is the international dialing code of Taiwan," founder Eric Sze tells us. "It's one of those things where if you know you know."

The restaurant represents all the flavors and and foods Eric most loved growing up in Taiwan. He wanted to recreate some of his go-to comfort foods for his patrons. One of his most loved sandwiches was a fried chicken sandwich, specific to Taiwan, from McDonalds. The McDonalds in each country serves a different menu so when Eric arrived in New York for college he noticed stateside McDonalds only had one chicken sandwich that didn't quite match the one from home. So, he set out to remake the Taiwan version.

Pictured below, alongside the Black Backwoods x Mifland hoodie, is the "Notorious TFC" (Taiwanese Fried Chicken) using a whole chicken leg butterflied with a custom chili oil mayonnaise. He notes the oversized sandwich is not the actual size found in Taiwan McDonalds. Next to the sandwich is the Scallion Pancake Beef Wrap filled with marinated pulled beef.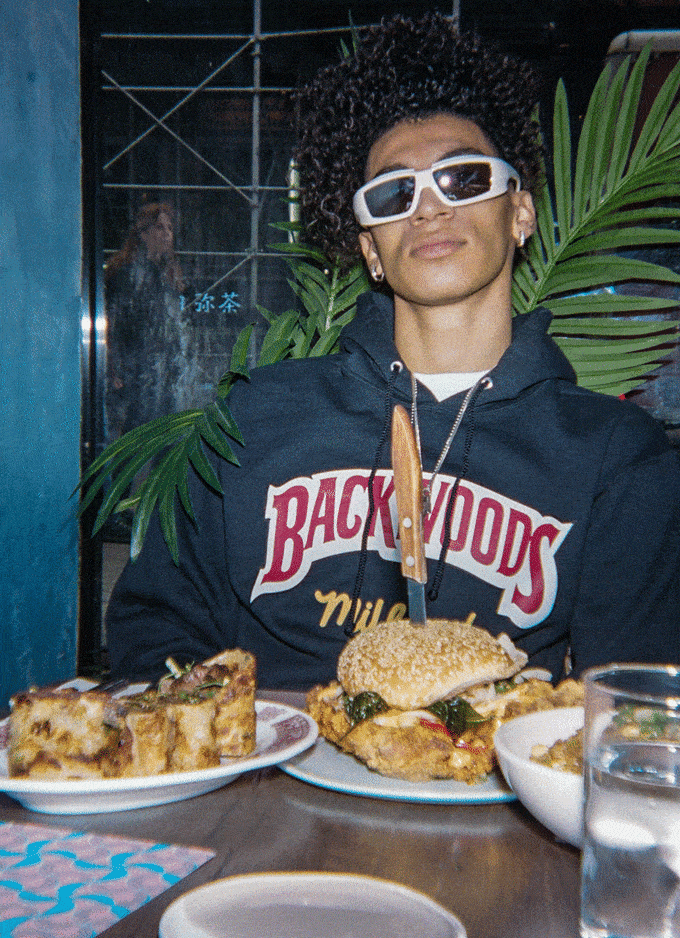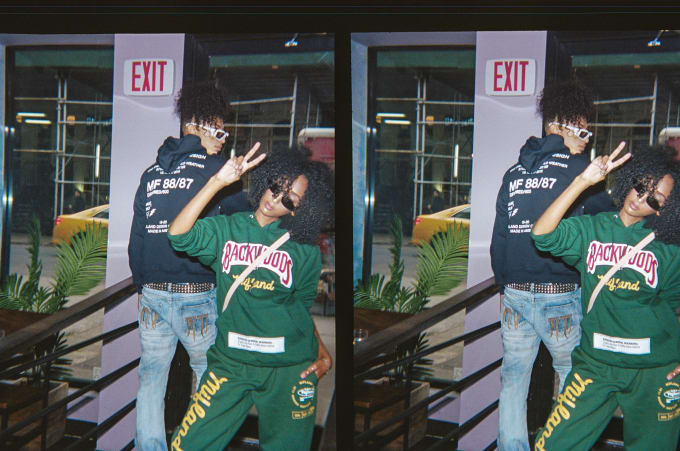 In addition to the sandwich and the Scallion Pancake Beef Wrap (you can get 886's perfectly crisped scallion pancakes à la carte), Eric gave Complex a taste of his Taiwanese Sausage Fried Rice, a classic Night Market dish. He tells us there are hundreds of stalls in Taiwan which specialize just in fried rice. Eric's take uses Taiwanese Sausage and a Sacha based sauce, an Asian barbecue confit of a herbs blended together.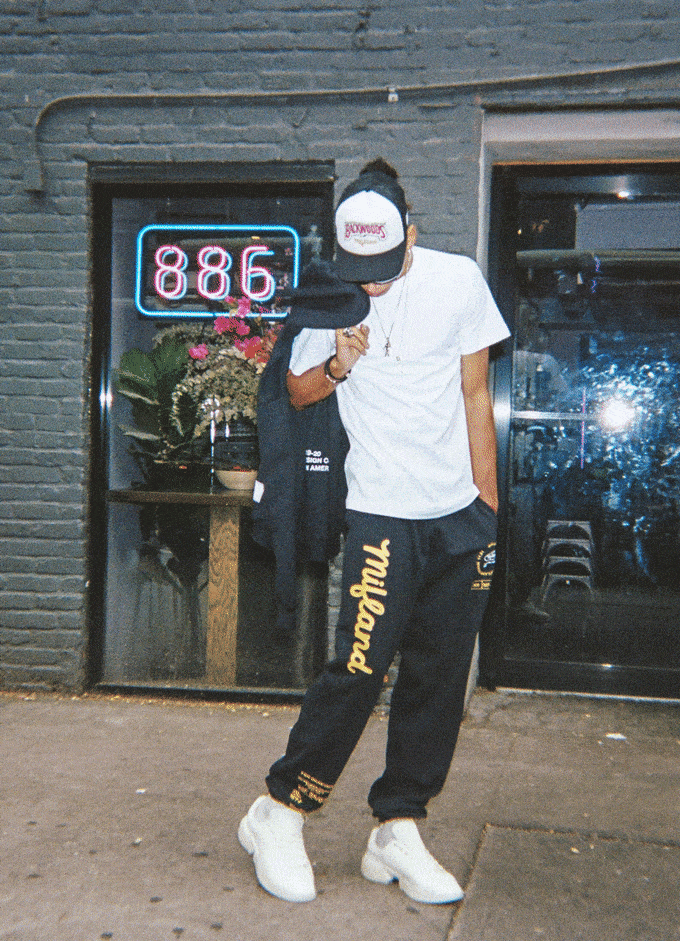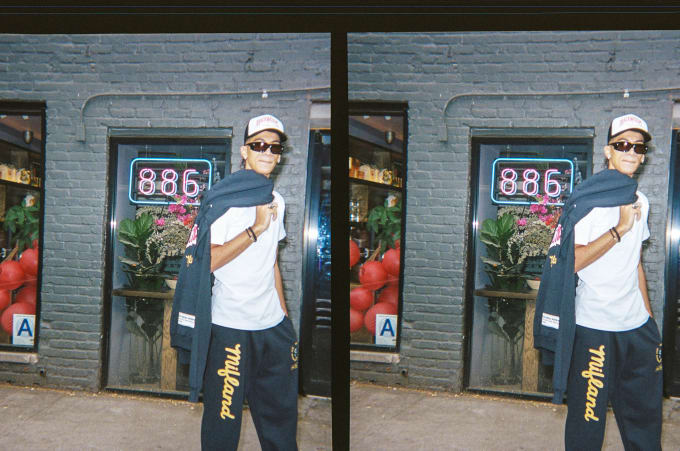 Styled with the no nonsense White Backwoods x Mifland tee is the last dish Eric served, Cold Sesame Noodles. Tossed with traditional peanut sesame sauce, the noodles come with cucumbers for a refreshing taste. Nestled in the middle of St. Mark's street, 886 is a low-key, no frills shop for all your Taiwanese comfort foods needs. Be sure to stop in, grab a bite, and keep your eyes peeled for the Backwoods x Mifland collaboration releasing exclusively at Complexcon Longbeach this weekend.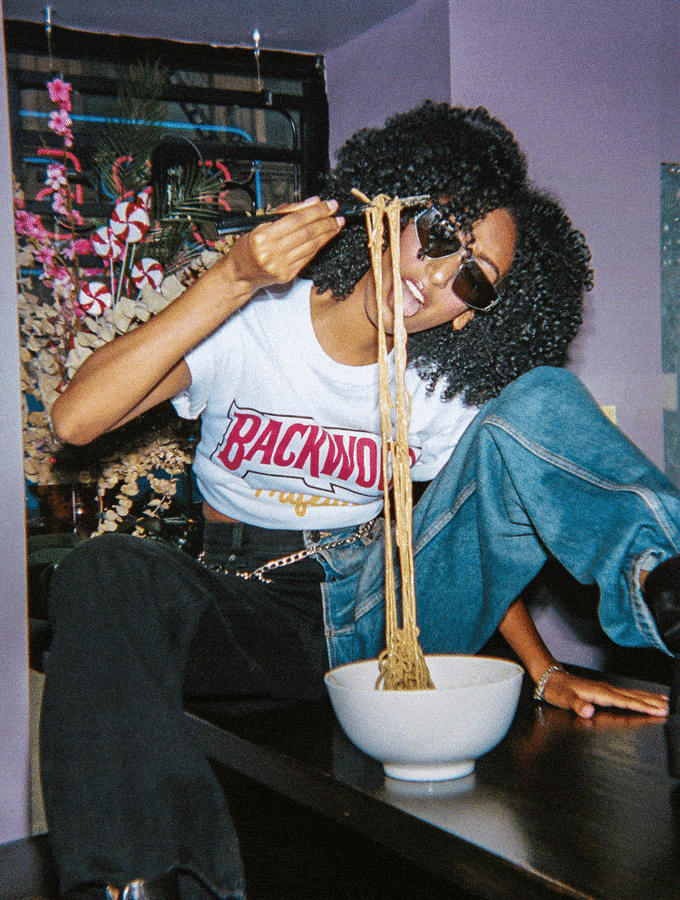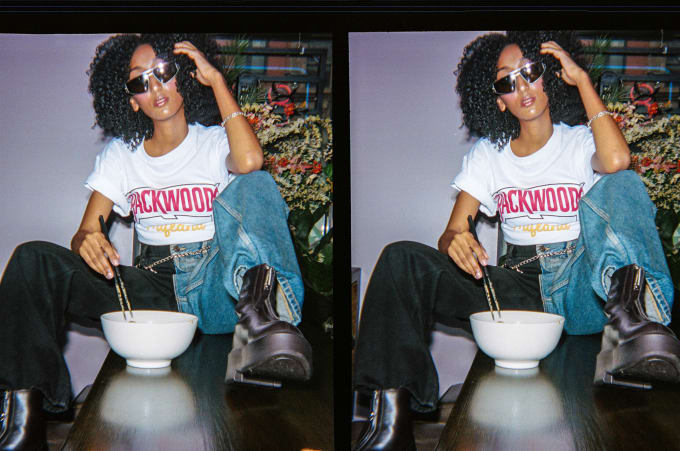 Director of Photography: Sincere
Creative Director: Hunter Mak
Stylist: Melissa Registre
Producer: Daria McCall
Assistant Producer: Wayne Phillips