DEADNIGHT's products may not come complete with free healthcare, but their AW19 "HELLCARE" collection might be just what you need.
in what can only be described as a true return to form, DEADNIGHT is back in the spotlight with their best visual display to date as they head up for an expansive offering of streetwear hits. Inspired by the ever-present and ever-controversial world of pharmaceuticals, this seasonal lineup comes complete with a heavy dosage of graphic finesse.
On offer is a full-bodied streetwear range; comprised of relaxed graphic tees, track pants, ultra-thick hoodies, an updated take on the medical kit utility bag,  and an impressive new pieces of outerwear. The pharmaceutical inspiration rings true throughout each component of the collection, with the new all-in-one 'BIO-SUIT'  proving to be a standout addition to the existing outerwear armoury. References to MK Ultra, ambulance crew uniform palettes, scalpels, and further details such as ECG marking graphics can be seen throughout.
DEADNIGHT's Autumn/Winter 2019 'HELLCARE' collection will be available for purchase from October 20th via DEADNIGHT, with a further release via Luisaviaroma in November.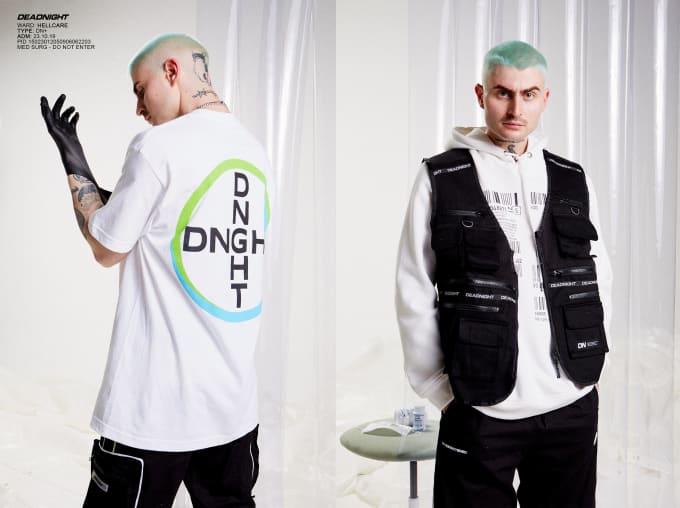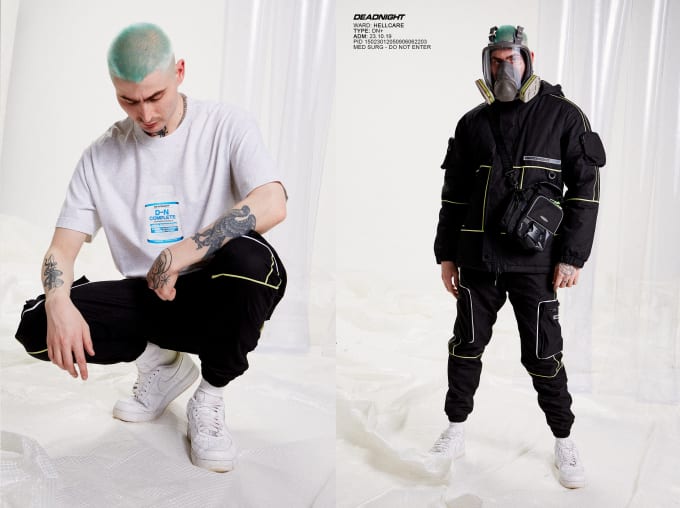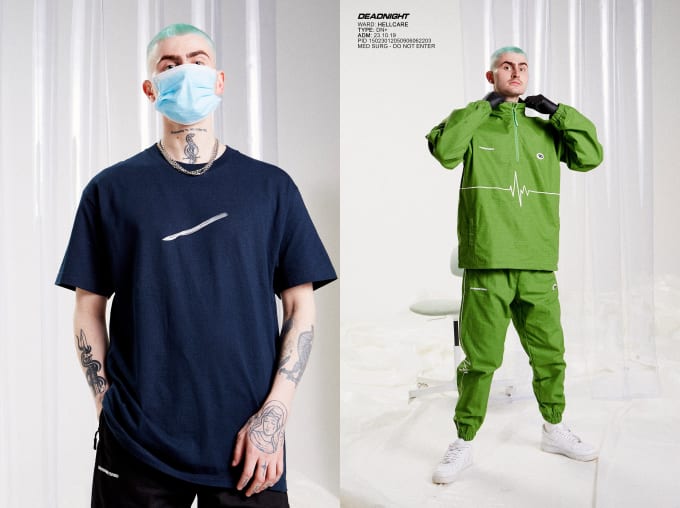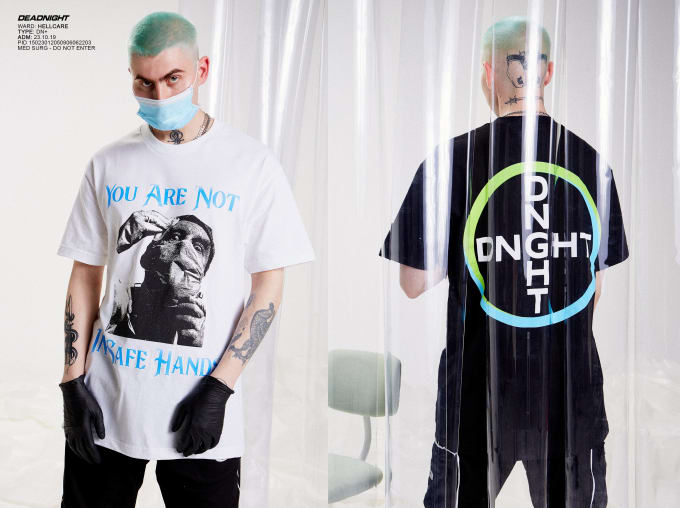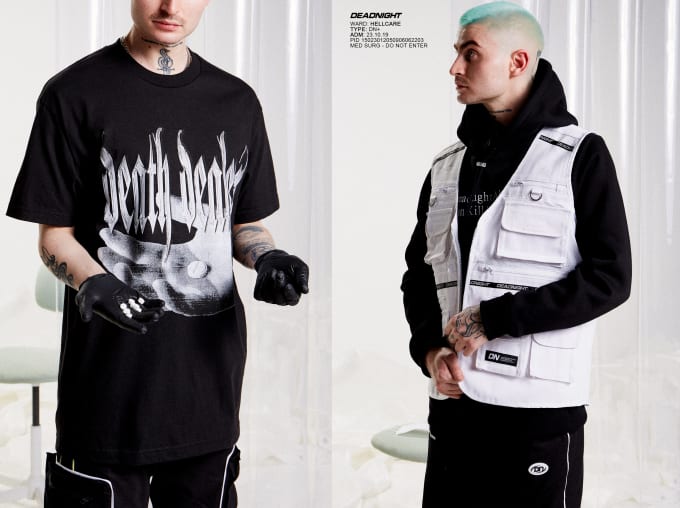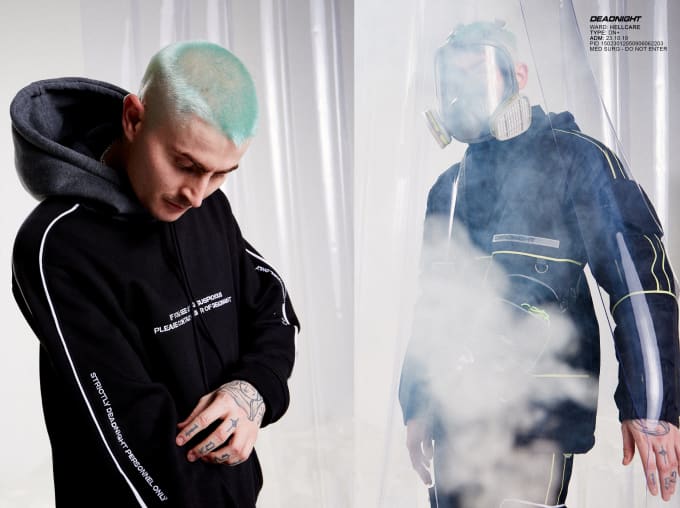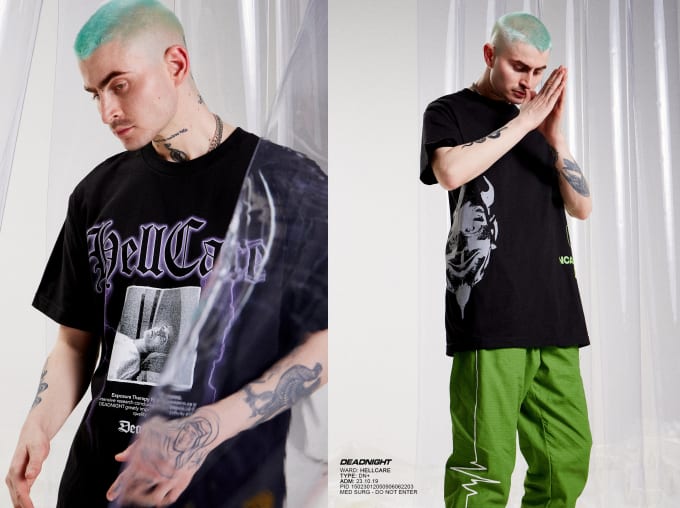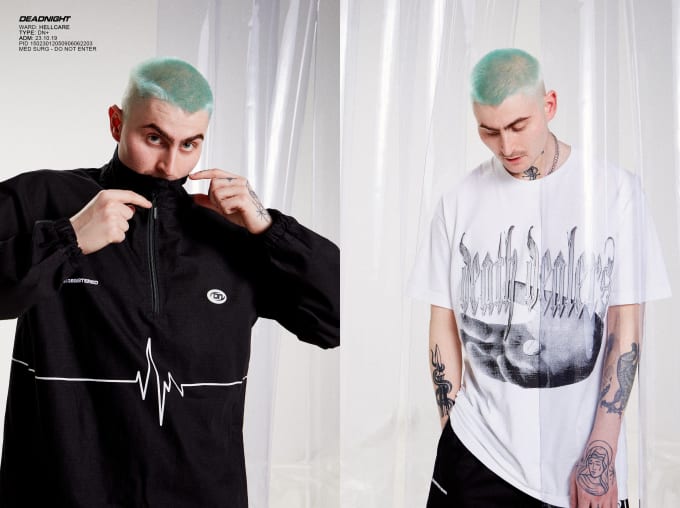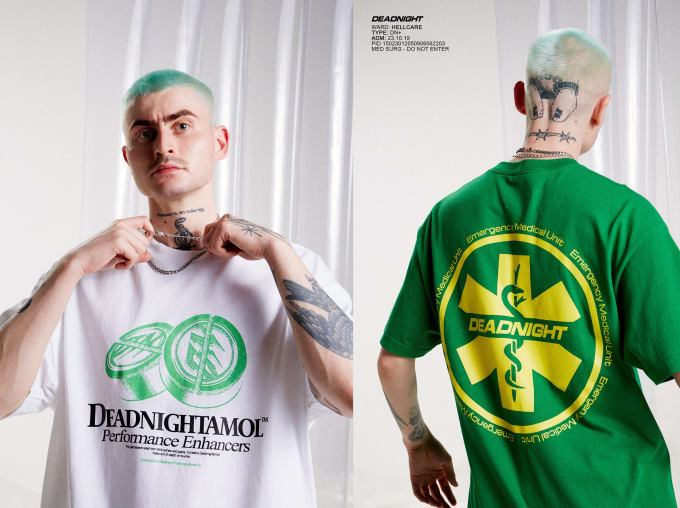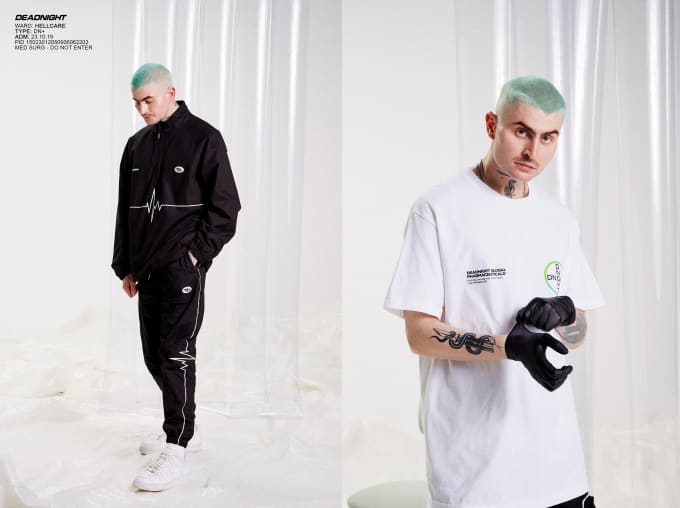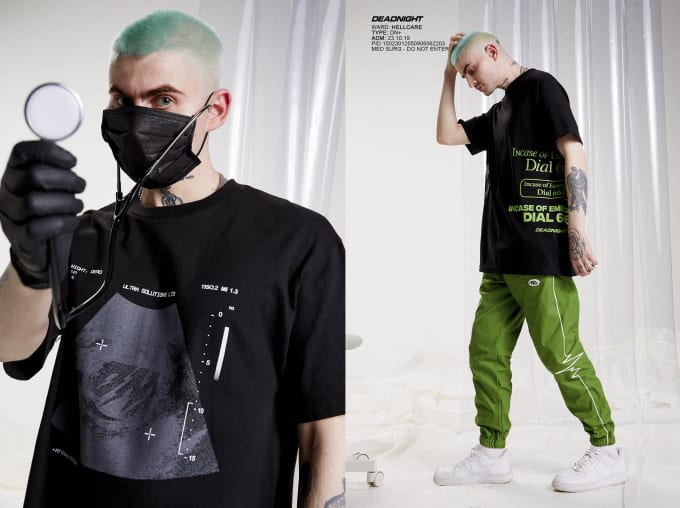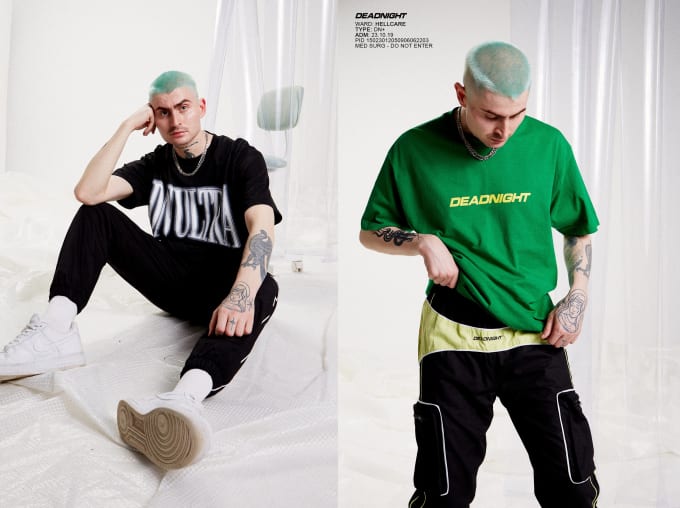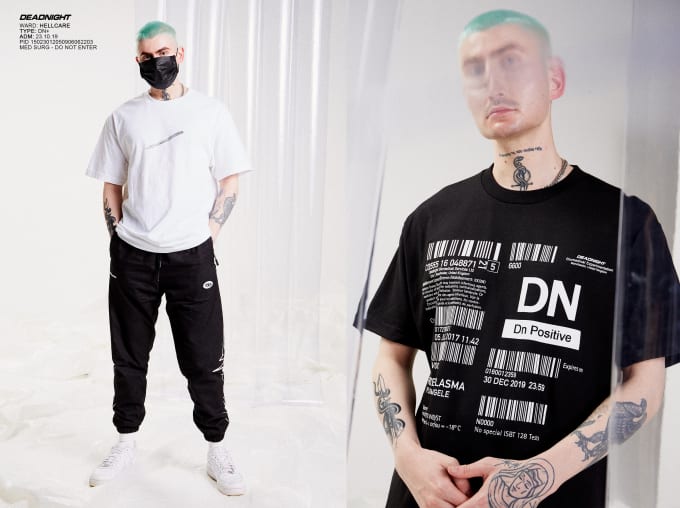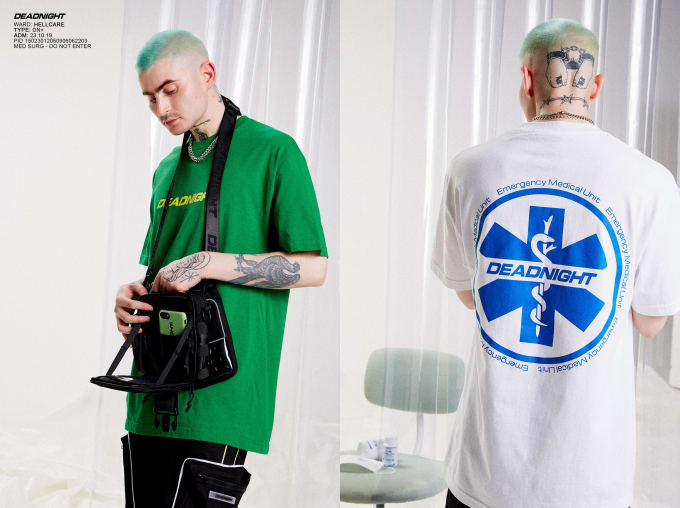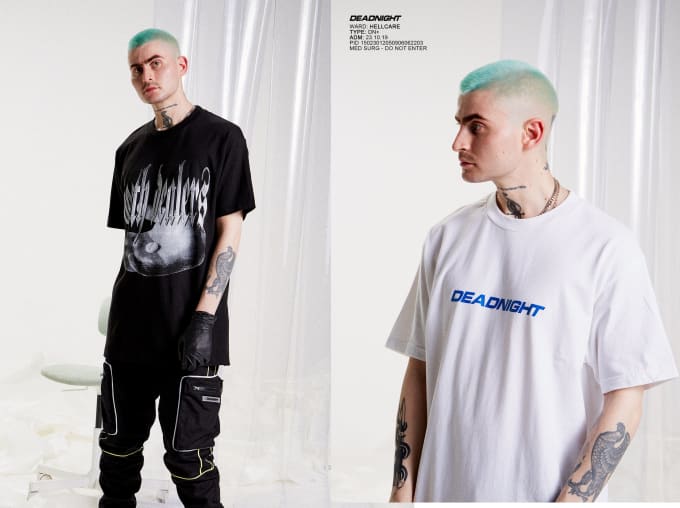 Photography: Carrie Furnell
Styling: Nico Secullini