Nothing ruins an otherwise appropriately fashion-forward airport outing quite like a shitty assortment of egregiously unflattering luggage. Thankfully, Rimowa and Off-White have stepped in with a generous rescue effort.
Tuesday, we got a look at Alexandre Arnault and Virgil Abloh's collaborative collection of polycarbonate suitcases, perfect for vastly improving one's airport experience. "There's an emotional component to owning [the suitcase] and you become a performance art piece just by using the thing," Abloh told Business of Fashion of his decision to go transparent with the design. "It's like putting your items on display and rethinking the premise of a product." For Arnault, the partnership stands as a "great example of modernity."
Back in September, Arnault teased the collaboration with a concept image showing cases with the words "personal" and "belongings" on them. That look, however, clearly didn't land in the final product. Black aluminum cases with those words, however, will be gifted to "select friends of the brands," a category of people I'm going to assume includes me. All told, the Abloh x Arnault collab marks a fitting poke at the idea of privacy in the age of various TSA-related nonsense.
The cases will make their official debut during the Off-White menswear show in Paris June 20. Select Off-White and Rimowa stores will have the cases available starting June 25. Rimowa is also celebrating 120 years of luggage-based accomplishments by unveiling a new visual identity. The redesigned line will consist of the Original Collection, the Classic Collection, the Essential Collection, the Rimowa Essential, the Rimowa Essential Lite, the Rimowa Essential Sleeve, and the Hybrid Collection.
Below, use your eyes to see the Abloh-assisted transparent cases in action.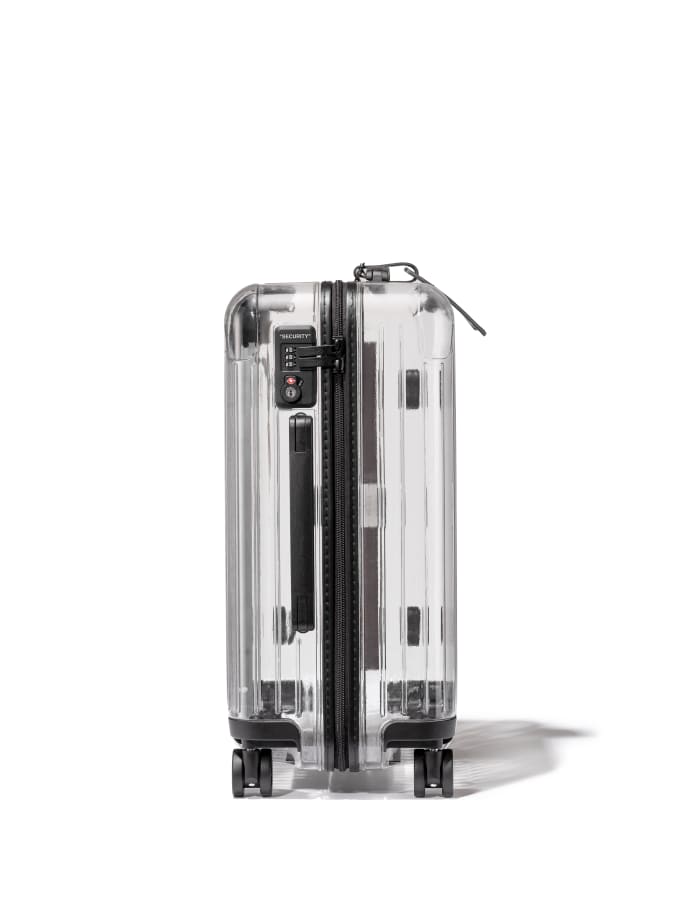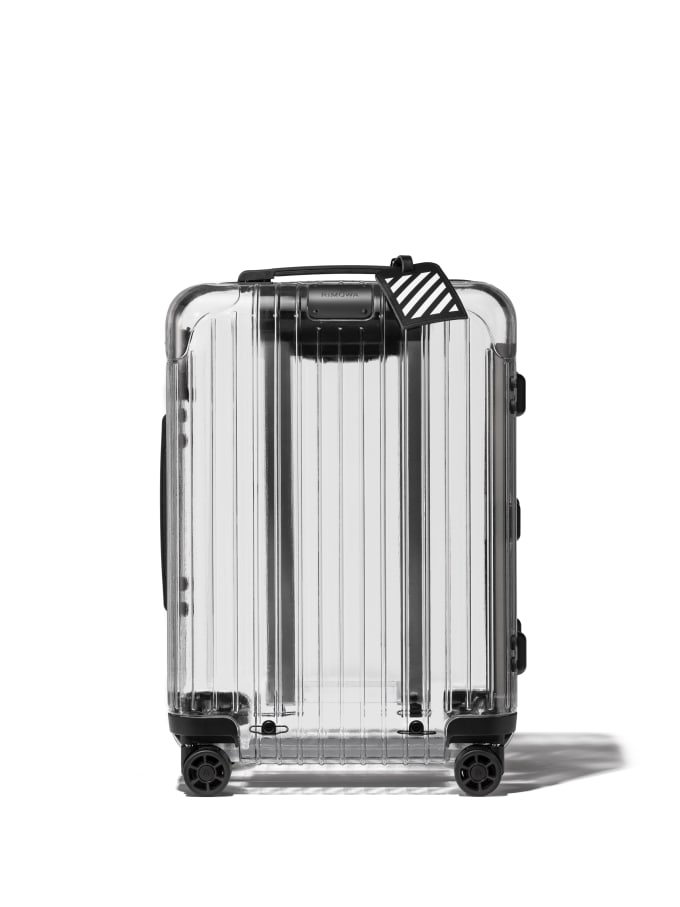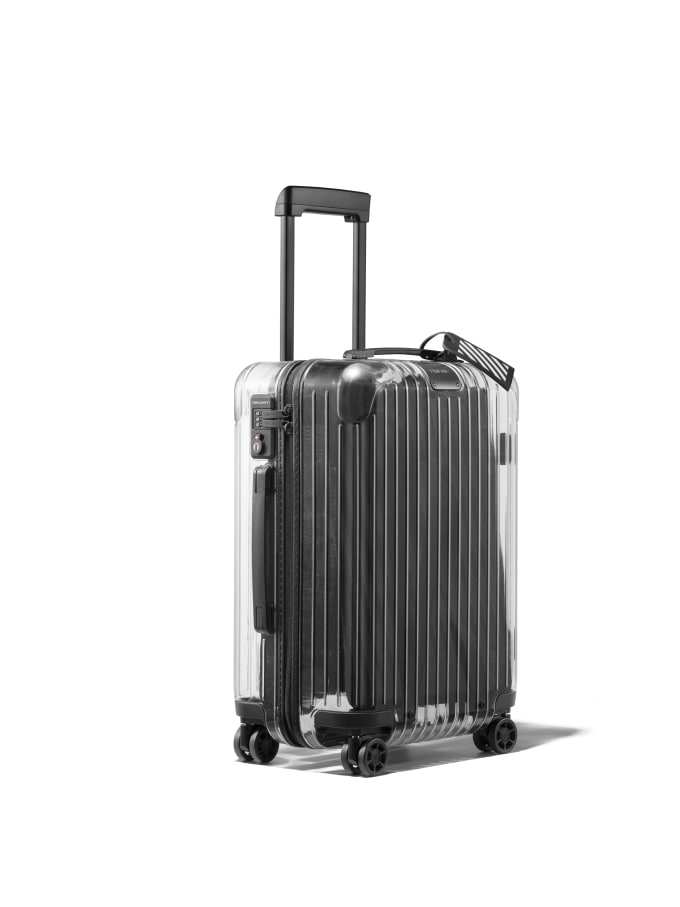 Anyway, for added airport ease, pop an edible right before exiting the Lyft. By the time you get through security, you'll be goddamn floating.