Greg Selkoe has lifted the curtain on a new and exciting e-commerce venture.
The Karmaloop founder has teamed up with a group of industry veterans to launch Wanderset, a men's fashion site that fuses traditional online shopping with the power of cultural influencers. As of now, the site offers a wide range of styles and price points from more than 70 brands, including Pleasures, Champion, Comme des Garçons​, Adidas, and Mr. Completely.
"Sites that will thrive in the new eComm landscape have to start with access to the most unique and hard-to-find brands, first and foremost; then provide new and innovative ways to merchandise and market them. With Wanderset, we have the formula that does both," Selkoe told Complex. "Wanderset has painstakingly sought out the true tastemakers behind today's brands and trends to add context to the online shopping experience and insight into a brand's DNA."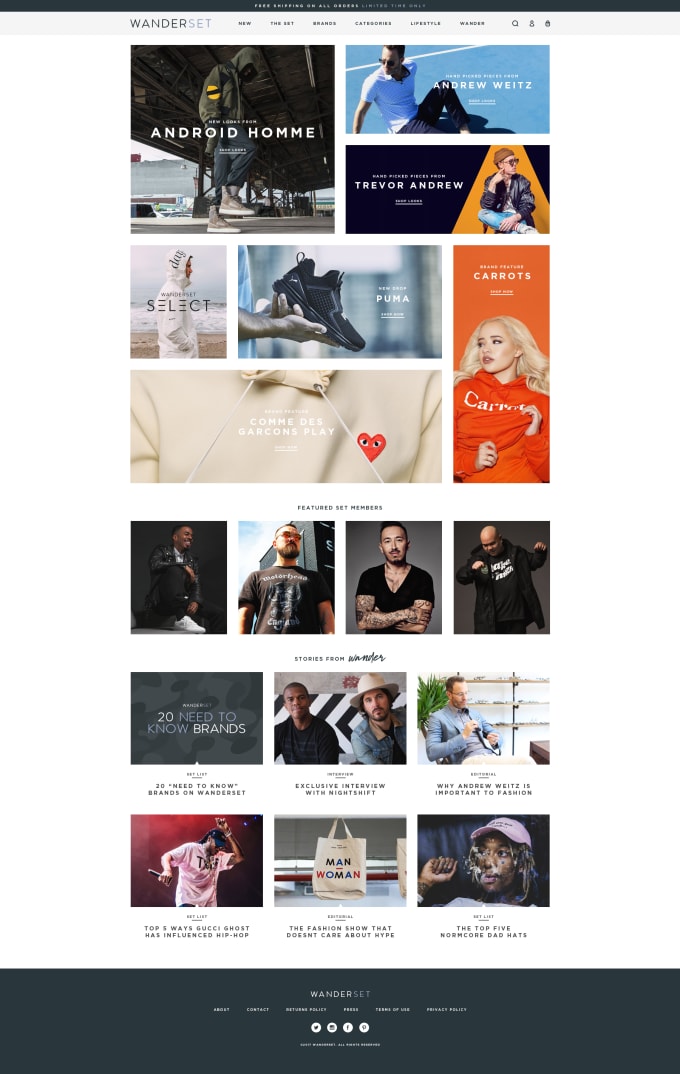 The online shopping destination also features a group of influencers known as "Set Members." These individuals currently include celebrity stylist Andrew Weitz, En Noir designer Rob Garcia, Streetammo founder Mark Urban, and Trevor Andrew, a.k.a. GucciGhost. The Set Members will create content to highlight their own brands and/or showcase pieces from Wanderset's inventory on the "Set Page." Selko said he hopes this element will lead to collaborations between the featured influencers and the brands.
"This Set Member x brand merchandising method heralds a new, symbiotic sales loop in online retail, authentically linking tastemakers (who are not paid to join Wanderset) with new brands in front of a targeted audience," he explained.
Customers can shop at Wanderset in one of two ways: they can use the standard product view format, or the "Lifestyle View" format, which offers a special shoppable experience through brands and Set Members. 
Wanderset also opens the floor for customers to share tips about up-and-coming brands they'd like featured on the site. Brands can also apply for consideration by emailing brands@wanderset.com; however, only a small percentage of applicants will be accepted. 
Check out Wanderset for more info.