This story is part of an editorial series created in collaboration with ASOS Supports Talent. 
It immediately makes sense that Elizabeth "Lizzy" De La Piedra's photography is so inviting when you talk to her. Her smile resonates even down the phone from her studio in Chicago. She's possessed of a warmth and optimism that contributes to the vibe of her photographs—photos that are intimate but never feel invasive. Her Instagram (she's followed by an audience of more than 50K) takes its cues from the '90s when print magazines inspired lifestyles, movements, and wardrobes. Lizzy grew up in an era before everyone had desktop computers at home, a decade of timeless supermodels such as Kate Moss and Naomi Campbell, a landscape teeming with the bright visuals of great band and rap groups, even bubble gum TV shows. "Remember 90210—that era of girls," she says. "I loved them, their hairspray, they were girly and also rough around the edges." 
Haphazardly, Lizzy's taken a post-modern approach and reanimated that analog '90s world using her online platform. At the age of 30, she's undeniably a product of the internet, having met her husband and her closest collaborators through it. "My best friend and I met on a little website called LiveJournal, ha!" she laughs. It's hard for her to imagine how life as a photographer, or as a keen cultural observer, or even Lizzy, would have panned out had it not been for the computer screen. It offered her a voice and a view into the places and scenes she didn't have access to. Now she's making it her business to wield that space by telling the stories of others who are unheard, a feeling that's resonated with her throughout her own life.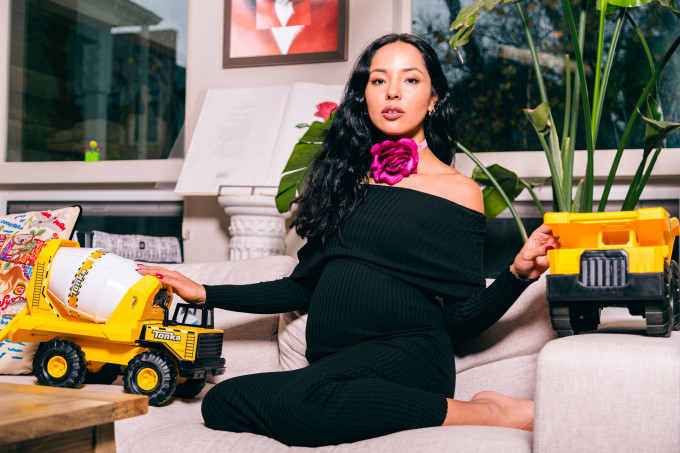 Lizzy was born in Peru, but moved to Australia when she was just two. She's lived in America for six years, and settled in Chicago with her husband Josh Young (one half of the DJ duo Flosstradamus) and their one-year-old son Lex. Growing up, her parents were relentlessly hard working, so Lizzy and her two sisters (she's the middle child) learned fast. "When you're an immigrant trying to fit in you adapt quickly. My parents had three girls and encouraged us. When we first got to Australia no one could speak English so my big sister would go to job interviews and translate for my parents. We grew up independent but we laughed a lot."
As a kid, she found it difficult to forge connections, so she turned to online chat forums under the name 'RATM6' (ie, Rage Against The Machine 6). "I was always looking for people I could identify with—goths and metal kids. I'm still friends with some of them. We'd go to shows and underage clubs. I didn't know when I was 15 that listening to The Cure or Joy Division would be nourishing for my identity. I was just engrossed in a scene. I had heaps of piercings, purple, white and black dresses, corsets… I didn't know that being so extreme with my look was a form of self-expression."
Her laughter and lightness seeps through her matter-of-fact snaps. Lizzy picked up a camera at the age of 12, eventually studying Photography in Melbourne. It's a tool that's taken her to internships in New York where she lived for two years under the guided hands of Ryan McGinley and Chris Buck. She had to prove herself to be taken seriously and that took a while. "Sometimes it would be like—Oh Lizzy can style things!" she says, speaking of her experience as a young woman. She kept positive, soaking up as much as she could. Her work today is incredibly diverse, from an epic landscape project in Alaska to shooting campaigns for Major Lazer, and unveiling an exhibit in NYC on Rashida Renee. Titled "RASHIDA," and made possible by the ASOS Supports Talent Initiative from online fashion destination ASOS, it's an exploration into a day in the life of an Oakland-based transgender African American woman. Again—they met online.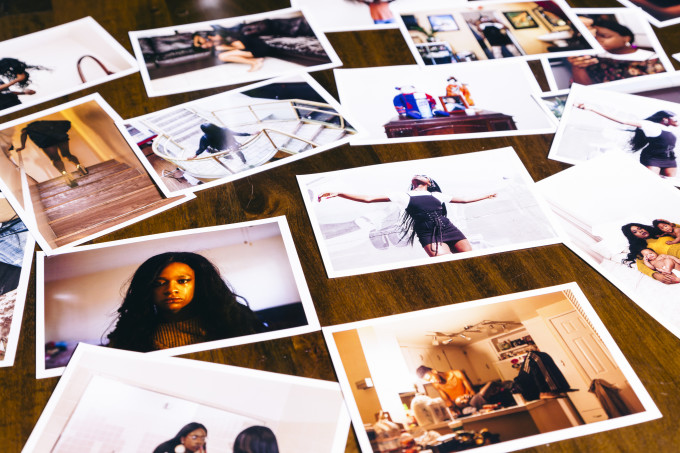 For years, Lizzy had been drawn to Rashida's internet presence: her honesty and passion for '90s fashion iconography. It was particularly Rashida's posts about shoots with women of color that caught Lizzy's eye. The '90s were a time when black models were referred to as "Naomis" just because of their skin. "We had such a connection. We could look at each other and understand how we both felt," she says. The pair spent five days together in Oakland, immersed in Rashida's family and friends, looking after the three nephews that live with her in her townhouse. "We had conversations about how much emotional stress Rashida had to go through, about safety, about the aggression trans people encounter whether it's in the workplace or online." Given the rising death rates of transgender women of color, Lizzy's work is a crucial facilitator in providing a soft, relatable window into the misunderstood lives of those communities.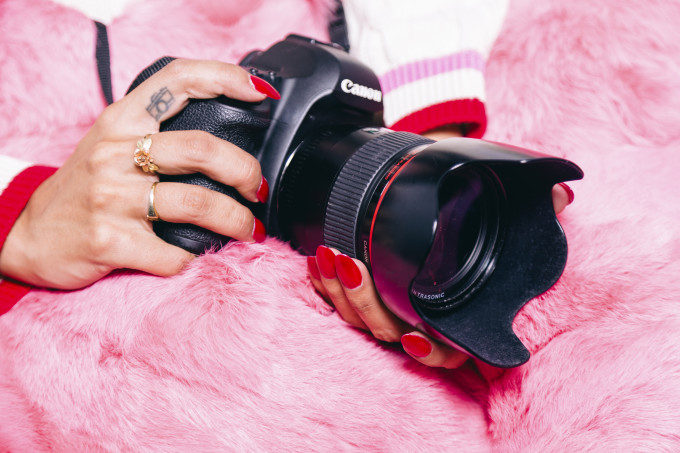 Her human touch seems to stem from her lack of pretense. Lizzy's first foray into image was organic and DIY. She'd take advantage of her parents' "crappy" webcam at home. She can also relate to the outsider-dom of her subjects. Australia wasn't that comfortable for Lizzy at first. "We did get the odd racist slur. There was no representation of people that looked like me anywhere. People assumed I was Asian or Indian." She never resented having to educate people on her heritage but this desire to continue opening people's eyes to their own ignorance draws her to stories from other under-represented communities. "I look for subjects that are important to a broad audience. We need to feel connected. Photographing a narrative can make people understand that concepts of self, love, emotion, laughter or sadness are universal. In these times where everyone keeps getting generalized or put into groups we need to share personal stories. We're all individual and that makes us all one person."
Of the future, Lizzy is putting to bed a project focused on health, wellness and the naked body. Beyond that, it's her family—the aspect of her life that keeps her sane—that she's focusing on building. "I'm excited about our new baby due at the end of February!" she says, describing motherhood as the hardest thing she's ever done. Her salient advice to other aspiring photographers? "Focus on yourself, don't get distracted by the success of others. Put your ideas out there. Put! Them! Out! There!"
ASOS Supports Talent is a global initiative from online fashion destination ASOS, providing up and coming creative talent with funding, mentoring and support to realize personal passion projects. Find out more here.