Skepta has been announced as Levi's new collaborator for their worldwide community program, the Levi's Music Project. Dashing the tracksuit and drawing for a stone-washed, custom-made Levi's double-denim get up, Skepta rolled through for an exclusive performance at the Victoria & Albert Museum. "That's Not Me" rung out in some unfamiliar settings inside the world's largest museum of decorative arts and design, that will also host the You Say You Want A Revolution: Records and Rebels 1966-1970 in collaboration with Levi's.
The Boy Better Know figurehead will be going back to his roots through the Levi's #SupportMusic project, creating a music space close to his hometown of Tottenham that will allow young people to gain experience in all areas of modern music—including recording, lighting, design, sound production and gaining a social media presence.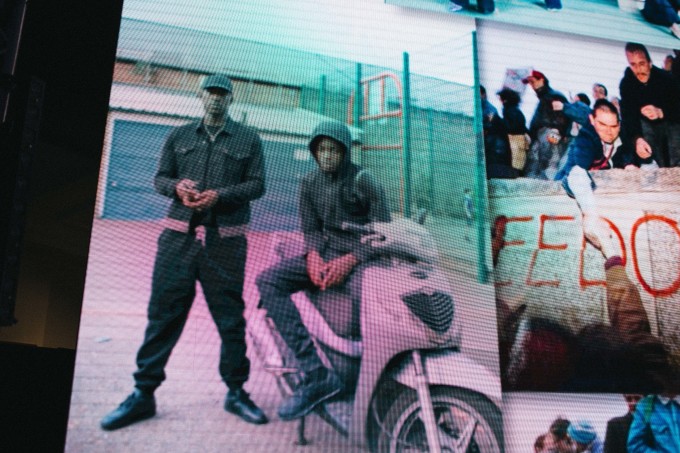 Speaking on the Levi's® Music Project, Skepta said: "I want to show the young generation that success is not something you search for externally, it is from within. Help people to understand that all your thoughts and ideas can become reality with a bit of hard work and dedication." Make sure to track the progress of the project here or through the #SupportMusic hashtag.
Hearing grime ringing out through the concourse at the V&A was a pretty surreal moment, and Vicky Grout was there to capture everything that went down: