Supreme teased its fall/winter 2016 collection Wednesday by posting an image of a jacket with an all-over graphic of an astronaut. This (probably) isn't Supreme cashing in on any sort of NASA trend, nor is it the first time the brand has gotten in touch with its extraterrestrial feelings. And that isn't just any old astronaut hypebeasts of the future will be wearing on their back.
It most recently appeared just a couple seasons ago as part of the New York-based brand's spring/summer collection. The astronaut was printed on hoodies and a towel. It first made an appearance much earlier, though, as part of a late '90s Supreme collection, and the image of an astronaut is even older than that.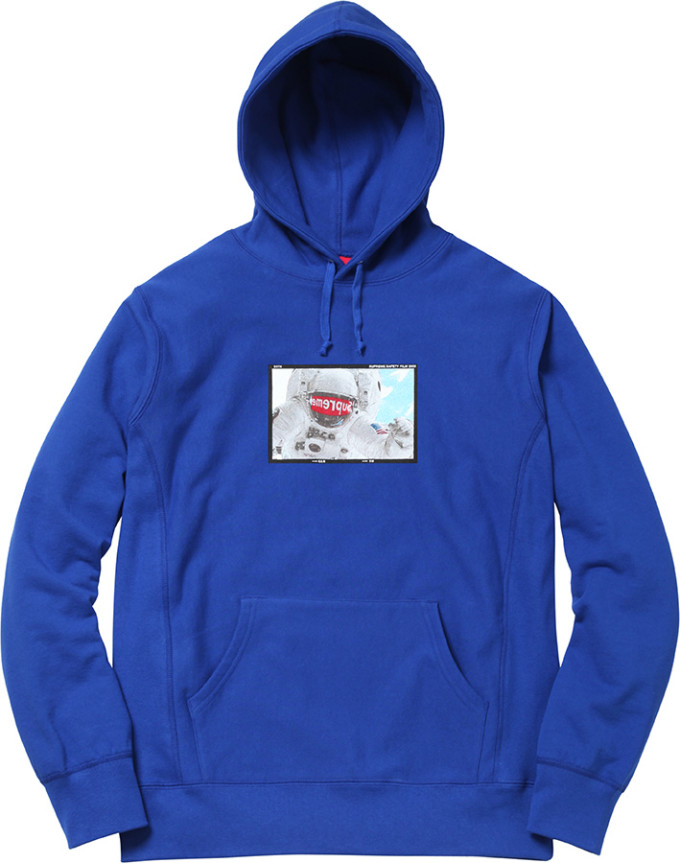 The graphic is actually an iconic image of American astronaut Michael L Gernhardt "walking" in space. The photo is actually one of the most famous images of an astronaut and pops up almost immediately when you search astronaut on Google—a tactic Supreme has used when selecting images for its items before. The brand, memorably, used a generic image of a stallion that was one of the lead Google images of the animal for its own "Stallion" tee.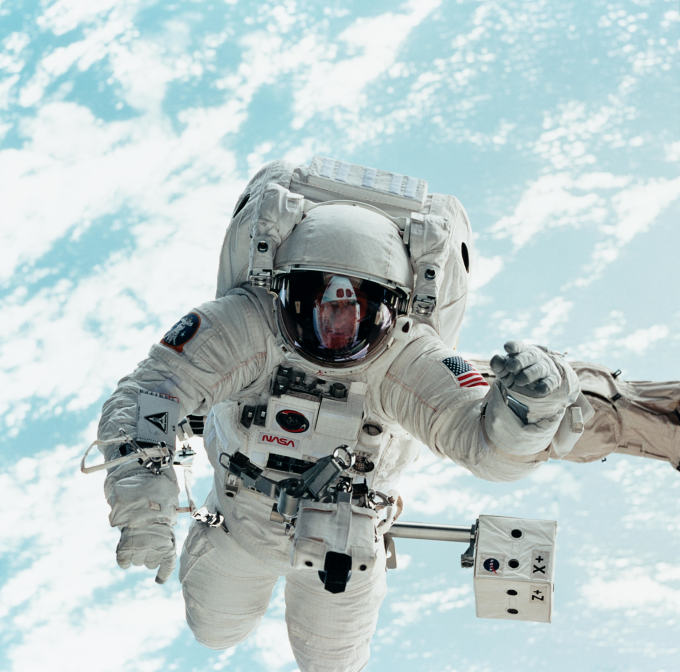 However, it's more interesting to think about what Supreme means to convey by plastering an image of a man floating off into the nothingness of space and making this giant, courageous leap. Staple founder Jeff Staple named the OG '90s item one of the top 50 streetwear tees of all time and had a very clear interpretation of the design. "The statement it made, which was like, 'Yo, we're planting our flag on the moon,'" he wrote for Complex in 2013. "It was a, 'We're taking over the world,' type of thing. It was that braggadocious, street, hip-hop mentality, but executed with a very subtle graphic design and in a considered matter, which is why I love it so much."
Supreme has a reputation for making esoteric references and weaving them seamlessly throughout the collections, so that you may not even notice or pay it any attention. A good example of this is what, on the surface, appears to be a polo printed with flamingoes. Deeper research shows that the pattern is actually an exact copy of a polo that appeared in the heralded television series The Sopranos, a show that Supreme has referenced more blatantly in the past. And adding to the endless fascination that surrounds Supreme, each reference is assumed to have greater meaning. In the example of the flamingo polo, the brand is associating itself with the gritty mob and mafia culture The Sopranos glamorizes. 
If Staple's interpretation of the astronaut piece is correct, maybe Supreme has brought the graphic back as proof that it really never will fall off.