Nike and Louis Vuitton men's designer Kim Jones have unveiled their collaborative collection, which was first announced all the way back in March. The collection is inspired by Jones' predilection for travel and includes pieces with names that almost all start with "packable." There's a packable windrunner, packable lightweight pants, and even a travel bag to store all these packable items in.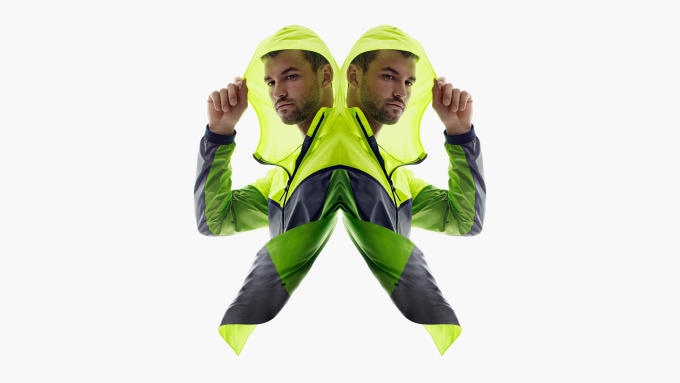 In an interview with Nike, Jones explained the reason for the travel-focused collection. "I love to find new things, do new stuff, see new places," he said. "I want to see the whole world before I die."
Jones' collection fuses bright colors with Nike's technology in order to make pieces that the wearer will be able to use in an assortment of ways. "It's about a utilitarian approach to design and function to give the customer something they can use in different ways," Jones said. "That's what I was thinking about—how to make it useful to the wearer." Jones also mentions that all the colors were ripped from old Air Maxes. 
The Nike collab sounds like a long time coming for Jones, who talked about loving the brand since he was just a teenager. When asked about his earliest memory of the Swoosh, Jones recalled: "Being obsessed with having to have a pair of Nikes when I was about 13, or maybe even 12, and just nagging my parents to buy them for me." Now, Jones says he has about 500 or 600 pairs of sneakers. 
You can see the rest of the new apparel below and there's also a range of footwear. The collection is set to go on sale on Nike's website on July 23.