Balmain has added another familiar face to its star-studded fall/winter 2016 campaign, which already stars Kanye West and Joan Smalls. Kim Kardashian is the latest to appear in Balmain's dramatic black-and-white campaign. 
Much like how Kanye wore his custom piece from this year's Met Gala, Kardashian also stars in the ad wearing her look from the event. The first ad is a close-up on Kardashian's face and the second features her standing under a lone light wearing the metallic dress.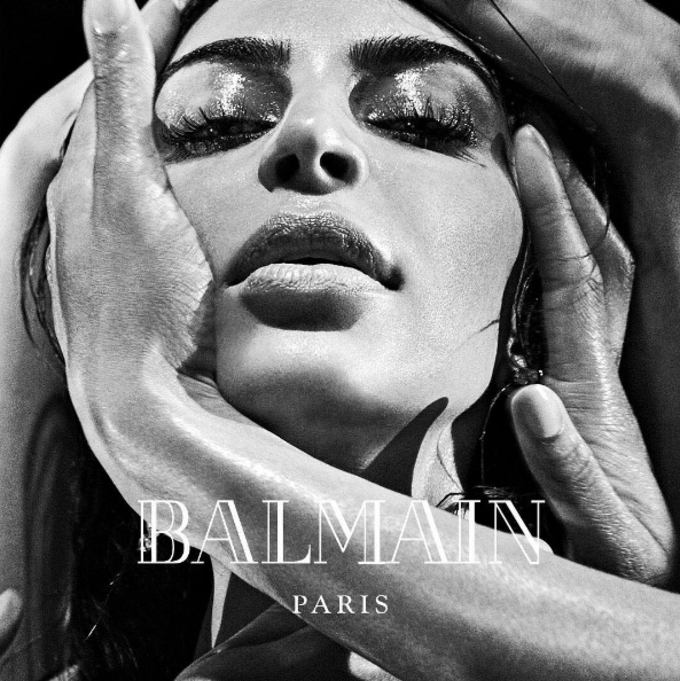 Kardashian and West previously starred in a Balmain campaign together and we'll be surprised if they don't appear in another ad with each other this season. Balmain unveiled more ads starring West this morning. West is wearing vintage Fear of Gods jeans in the ads, but Balmain tells Complex that's the extent of their work together. There is no Balmain x Fear of God collab on the way.