A surefire way to "stunt on your ex-bitch:" 21 Savage and Metro Boomin have released joint merchandise to commemorate their new collaborative project Savage Mode.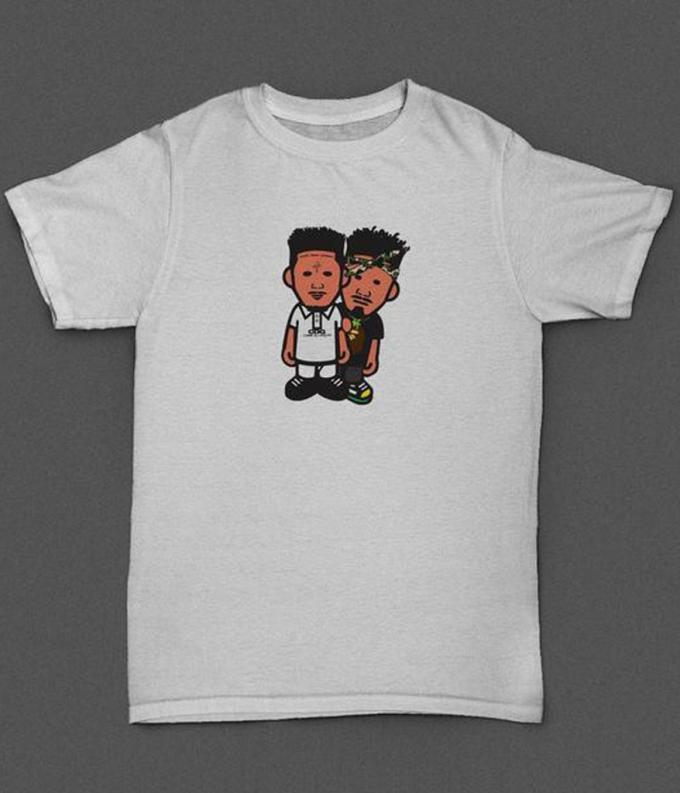 The new merch from the rapper and producer duo is printed with the mixtape cover before moving into some more out-of-the-box designs. The "character tee" takes inspiration from BAPE's Baby Milo designs and recreates Metro Boomin and 21 Savage in the same style. Their IRL faces are blown-up on another tee that looks like it would fit right in on a merch stand at a WWE match.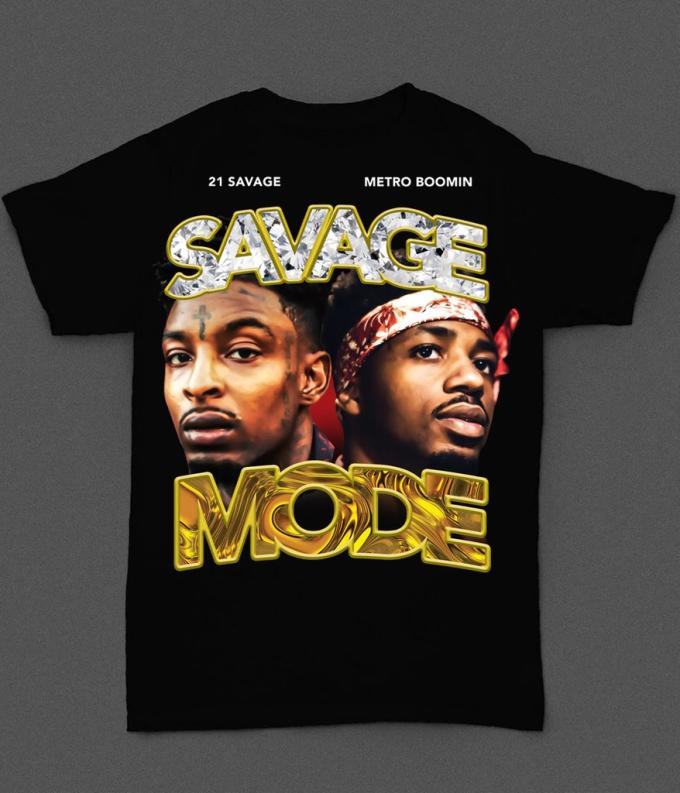 Of course, merch has become commonplace as the profits artists make off of album sales has deteriorated. Kanye West started this year off with his best-selling TLOP merch before launching a pop-up shop in NYC that allegedly made a milli. Other artists, like Justin Bieber, Post Malone, Rihanna, and Zayn Malik have followed suit. Drake also experimented with the pop-up shop format, but gave his tees away instead of selling them.
You can purchase Metro Boomin x 21 Savage's merch here.