The Kardashian family Christmas card has been a no-go since 2014. With Kris and Caitlyn on the outs at times, Rob in a state of recluse, and the polarizing Kanye West in the picture, it's understandable. But if there had been one this past year (renamed to the Kardashian-Jenner-West card, no doubt) it would have likely looked a bit like the family photo snapped at the Yeezy Season 3 showing at Madison Square Garden. That day in February made Ye's style influence on his entire family abundantly clear, and on the second anniversary of Kanye and Kim's marriage, we're taking a look at how the Kardashian-Jenner family's style has evolved since the coming of Yeezus.
Much has been written about Kanye West's influence on his wife Kim. We went deep on how he unlocked her swag last year. And even though it's been over four years since that first, pivotal, closet cleaning, Kim is still benefiting from Ye's advice. Yeezy's words have seen Kim become a mainstay on best dressed lists. Most recently, the fairer half of the #WorldsMostTalkedAboutCouple was given high marks for a Roberto Cavalli dress that The Life of Pablo artist no doubt had a hand in.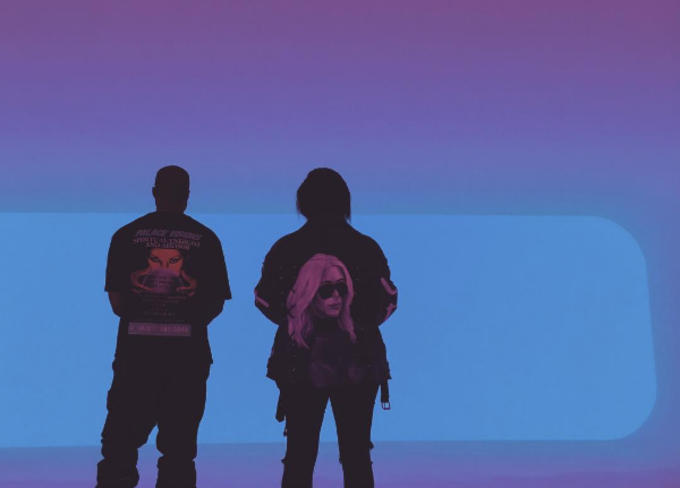 Looking beyond Kim though, the entire family has benefited from the Chicago-raised rapper's style savvy. Ground grazing monochromatic looks have become a staple of the entire crew. As have certain brands: Balmain and Givenchy amongst them. In fact KimYe did a double date of sorts with Kylie and Kendall in an ad campaign for Balmain back in 2014.
Kendall can mark her career in part up to her brother-in-law. Her most ardent supporters for her first few seasons included Riccardo Tisci of Givenchy, a close friend of Ye's. And sure, Momma Kris definitely had something to do with it, but even her connections were likely bolstered by the Yeezy effect. It's worth noting that even Kris had to change her look up per a directive by her daughter about the "pilgrim Addams family outfits" she wore. That critique came in December 2014, a bit after Kim's own makeover. Soon after, Kris was pairing structured blazers with destroyed jeans (credit to her son-in-law) and more body conscious dresses.
#FOG Fear of God's Raglan Pullover Hoodie ft. on the one and only @KendallJenner. #collectionone #pacsun pic.twitter.com/jHuW5yTYGr

— PacSun (@PacSun) February 26, 2016
For Kylie? In addition to the much publicized dissent Ye had for her Puma collaboration (tl;dr: Kylie signed a Puma deal after Kanye said she wouldn't as it would tear apart the adidas family), the pair have been on the same accord more than once. For his first two Yeezy shows, Kylie served as a model, though unrecognizable. What's more: The youngest Jenner sister isn't afraid of borrowing a few labels from her brother-in-law's closet. Kylie has become a big fan of Jerry Lorenzo's Fear of God, a brand associated with Ye.
Khloe and Kourtney seem a little more distantly connected, but connected all the same. With Khloe herself serving as the fit model for Yeezy Season 1, since gaining a brother, the style of both of the ladies have erred towards simple and clean, in neutral tones, all hallmarks of Yeezus. And it's not just the women.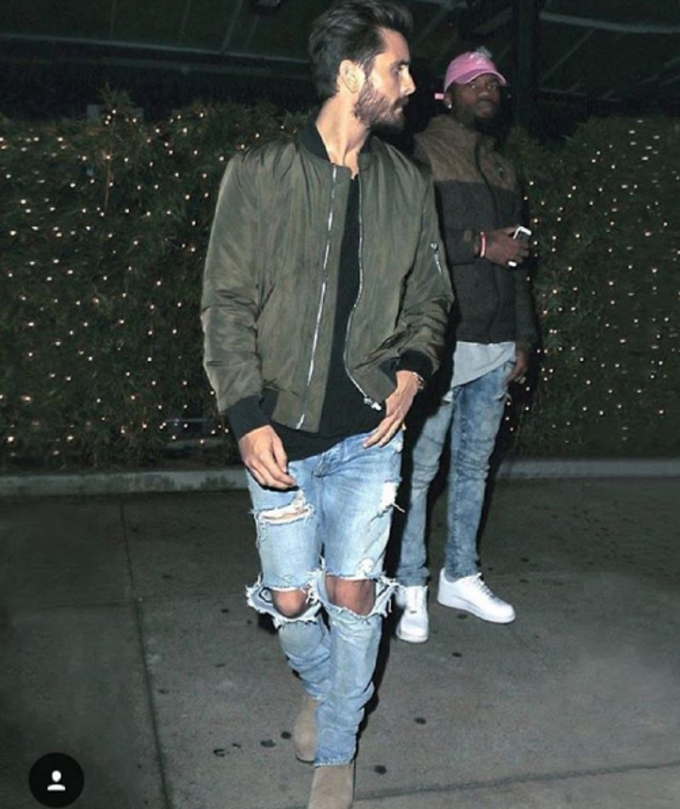 Back in 2013 it was common knowledge that Scott Disick was borrowing from West's closet—to be honest, though, who wasn't? He was trying out Timberlands (significant because it was following a preppy style that favored boat shoe and slippers), leather pants and gold chains. And while Disick has definitely moved on from lifting looks directly, he has adopted a few Ye signatures (bomber jackets, Chelsea boots) that he picked along the way.
While it may seem incredulous to some, the evolution of the style of the entire Kardashian-Jenner-West family has meant big bucks for their bank accounts. In addition to running the Dash stores that were around before Kanye, becoming style icons and persons of note in the industry has translated into ad campaigns, magazine covers, and, for Khloe, a soon to be released denim line. When that sort of influence in the women's market is coupled with Ye's proven power with menswear one has to wonder: Is Kanye West the most influential man in the women's fashion industry, too?