Make your way to the Lower East Side down Ludlow Street and you'll discover an anti-Jeremy Scott/Moschino gallery, which displays clothing and accessories with phrases like "Stolen Moschino Art," "Don't Steal, Heal," and "Nothing Is Scott Free."
The man behind the exhibit is an NYC photographer named Adrian Wilson, who says he came up with the idea after learning Scott and Moschino were slapped with another infringement lawsuit last summer.
Here's a refresher: In August 2015, street artist Joseph Tierney, aka Rime, accused the designer and the label of using his graffiti art on a highly publicized dress without his permission. The case has yet to be settled, as Scott and Moschino argue that the graffiti mural was done illegally and, therefore, is not protected by the law. Their lawyers have attempted to support this argument by referencing the 1947 Black Dahlia murder, insisting the killer could not sue police or media outlets for distributing photos of his "criminal handiwork."
"Could the Black Dahlia's killer sue them for copyright infringement […] In a word: no," the defendants' motion stated.
Wilson said he was "horrified at the potential ramifications" of this argument and that he launched the exhibit as a way to bring attention to the ethical questions raised in this case.
"Of course it's a ridiculous comparison to say that if a murderer legally can't own the images of his victim's dead body, then by the same logic, a street artist can't own the copyright to illegal graffiti he created on a wall," Wilson told Complex. "Would that also mean that a street musician without a permit could also be recorded and their guitar playing be used on a record? […] Any slight infringement of the law negates any legal protection or compensation using Moschino's logic. That is plainly ridiculous."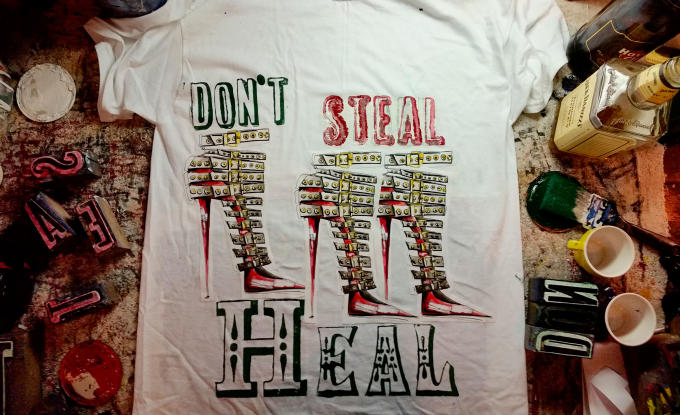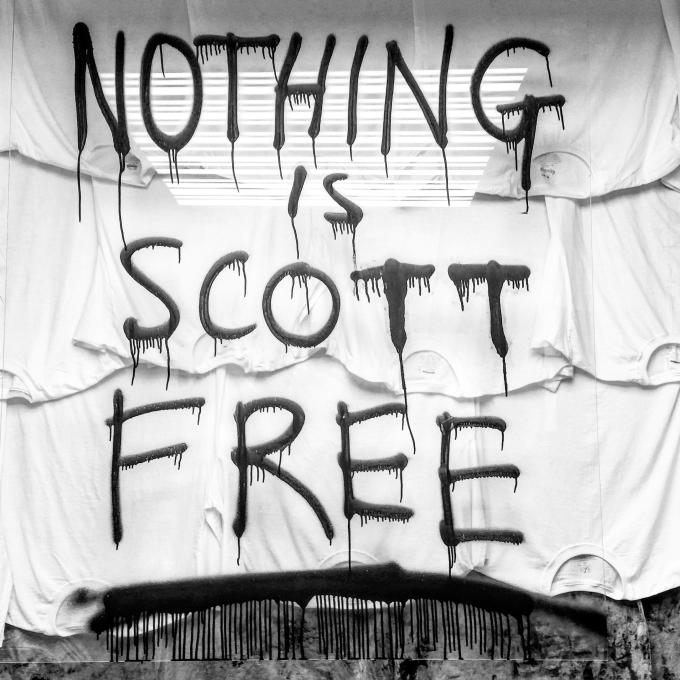 Julie Zerbo, the founder and editor in chief of The Fashion Law, says that, because most lawsuits involving graffiti copyright were settled before trial, there isn't much case law to go by; however, as long as the work is original and fixed in a tangible medium, it is entitled to protection—regardless if it's done illegally.
"The heart of Scott/Moschino's argument here is that Rime did not have the consent of the building owner and so, the otherwise protectable graffiti should not be protectable by law," Zerbo told Complex. "As a general rule, no one should benefit from his crimes. Does this mean that we cannot protect graffiti under copyright? I don't think so. […] The wrongdoing (painting on someone else's property without permission) is not relevant to the copyrightability of the work itself. Also, civil sanctions and criminal penalties are sufficient to punish the act of vandalism. Copyright law is simply not the proper body of law to punish and/or remedy bad acts."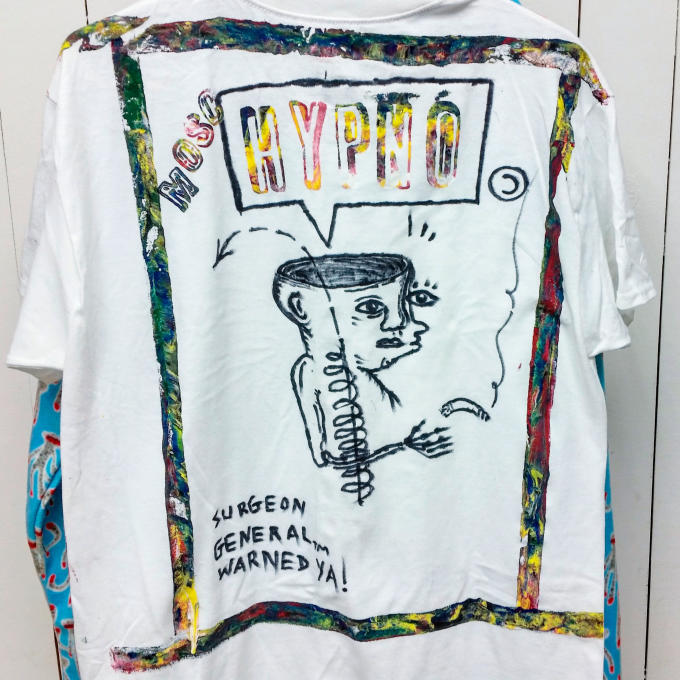 Wilson explained that, although he was inspired by Rime's lawsuit, the case reflects a much bigger issue within the fashion industry: the blatant disrespect of culture. He went on to say if we begin to accept the appropriation and copying of art and craft, why would anyone bother to take the time, or the chance, to strive for originality—especially when it comes to the risky practice of graffiti?
"There's a strict code of respect among street artists and graffs," Wilson said. "Respect is earned over years and years of dodging cops and risking broken limbs clambering around the city. To then have the supposedly creative Jeremy Scott/Moschino effectively tell a whole sector of the art world that their work is without value is frankly the most arrogant and disrespectful thing I have heard for a long time [...] If the street art is illegal, then is it ethical for Moschino to celebrate a criminal activity on their clothing? If street art has no creative value, why add it to your clothing to make it look better?"
These are questions people will likely ask themselves while visiting the "Jeremy Scott Free Inspiration Gallery (or copying if you do the same to them)." It will feature clothing with one-off designs created by graffiti artists from Flood to Hanksy. It's intended to show that street art on clothing can be done respectfully and originally, while also making a strong statement about the infringement case filed against Scott and Moschino.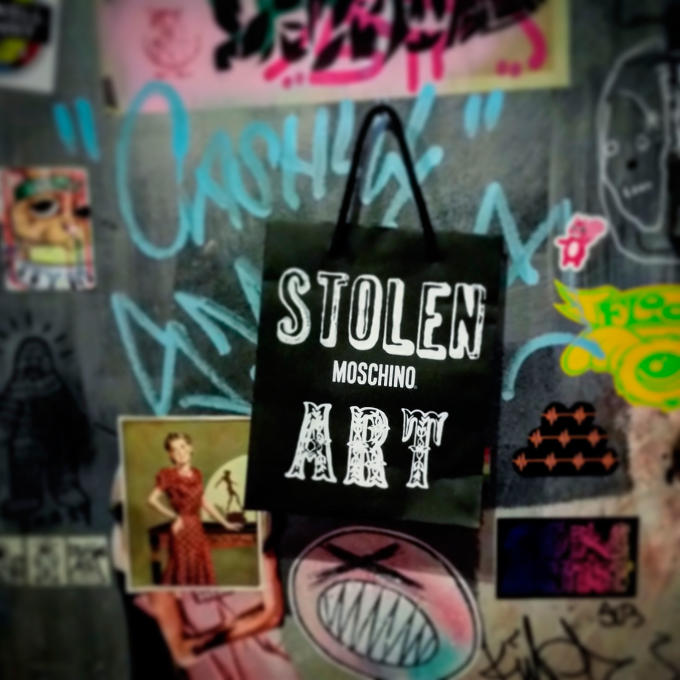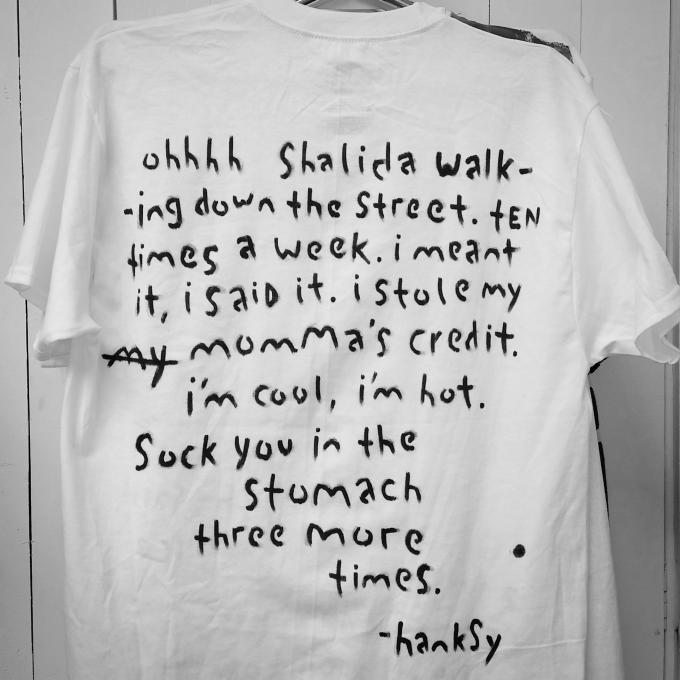 Since launching the exhibit, Wilson said he's received only positive feedback from attendees, as well as various people in the art world; however, he thinks he might have pissed off the Italian fashion house and its creative director.
"They already blocked me on Instagram, so I guess I already upset someone at Moschino, which means the gallery is already a success," he said. "Let's see where it leads."
The  "Jeremy Scott Free Inspiration Gallery (or copying if you do the same to them)" is located at 151 Ludlow St. The Fashion Law will also host a special event at the space to discuss the case and what it means for the art and fashion world. It will take place at 6:30 p.m. EST May 18.