Drake just revealed the artwork for his upcoming album Views From the 6, which is dropping on April 29. The cover features Drake sitting on top of the CN Tower in Toronto. A ton of people have already turned the artwork into memes. Some have also claimed that the rapper used a stock photo of the CN Tower. 
NwN3czMzE6bvhRkk0VEpE5Iwpo7U43hD
Drake is so original for the VIEWS album cover… pic.twitter.com/jhcJ517dEc

— Derek™ (@Doogi_) April 25, 2016
But a quick search on Shutterstock will show that the Image ID is actually for a photo titled "Creased Purple Fabric."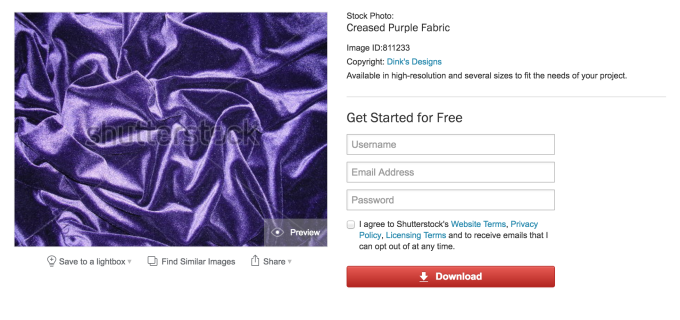 A rep for Drake also confirmed to Complex that the image was shot by photographer Caitlin Cronenberg. Cronenberg is a Toronto native known for her work as a still photographer for films, including Room, Enemy, and Pompeii. She has shot Drake before for the cover of W magazine.
Cronenberg took to Instagram shortly after Drake revealed the artwork, posting the image with the caption, "So honoured to have shot Drake's new album cover! Proud to be from Toronto today and everyday. @champagnepapi #VIEWS #drake #toronto #6ix #TO."
We've reached out to Cronenberg and will update when we have more information. Maybe she can tell us how the hell Drake even accessed that part of the CN Tower. 
UPDATE 4/25/16: Cronenberg declined to be interviewed through her rep.