If you're a man looking for "basics" to add to your wardrobe these days, you pretty much have an all-you-can-eat buffet table in front of you. Whether you want your T-shirts to be made of the finest cotton or jammed into a vacuum-sealed plastic bag, guys need simple wardrobe pieces.
Led by Brianna Lance, former head designer at popular womenswear spot Reformation, and her business partner Freddie Cowan, member of English rock band The Vaccines, Basic Rights should replace those three-for-$5 bags you grab as you leave the local department store.
The brand was born out of necessity and goes back to when Lance left Reformation after a five-year tenure and styled Cowan for The Vaccines' tour. "There wasn't one place a guy who wanted to be well-dressed, but not branded or overly plain, could go to build a wardrobe," Lance says. "We couldn't find it, so we made it."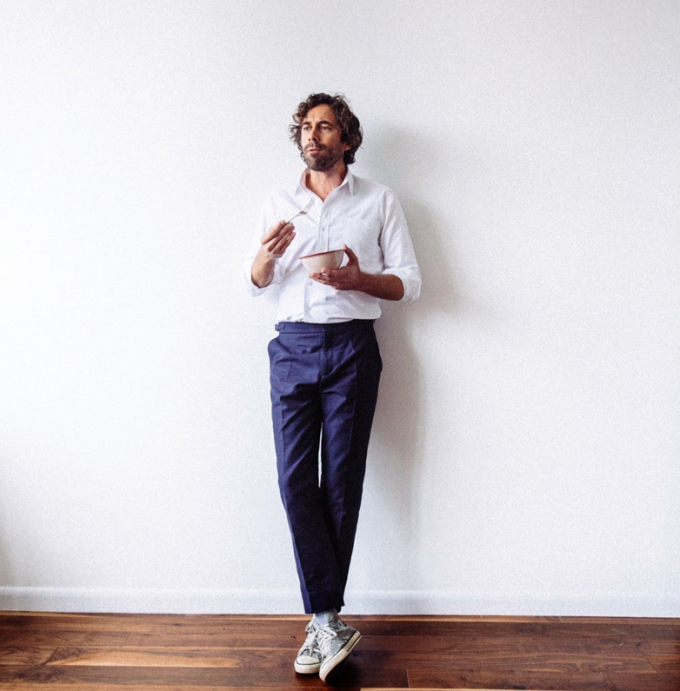 Basics aren't a glamorous business. There are only so many details and variations that can go into crafting the "perfect" grey crewneck sweatshirt. While most pieces from Basic Rights' range, which launched last week, are to be expected, there are some subtle twists. The button-up shirts have hidden lower buttons, giving them a popover look. Tees are heavier and beefier than the Fruit of The Loom standards you're used to. Crewneck sweatshirts come with a raglan sleeve shape and drop the triangle stitch at the neck. Classic-cut trousers are done in sturdier canvas rather than fine wool and are made with the help of David Chambers, Savile Row tailor to the likes of David Bowie and other well-dressed men. While the pieces may be "basics," they aren't basic in any other sense of the word.
"They are our take on the perfect men's items," Cowan says. "They aren't supposed to be the most neutral versions of each item. It is very considered. The curved placket shirt came from our interest in workwear influenced cuts, it was Brianna's idea. We liked how there was a subtle twist on the most standard clothing item probably in existence, the white shirt. I like the idea of that type of subliminal flair."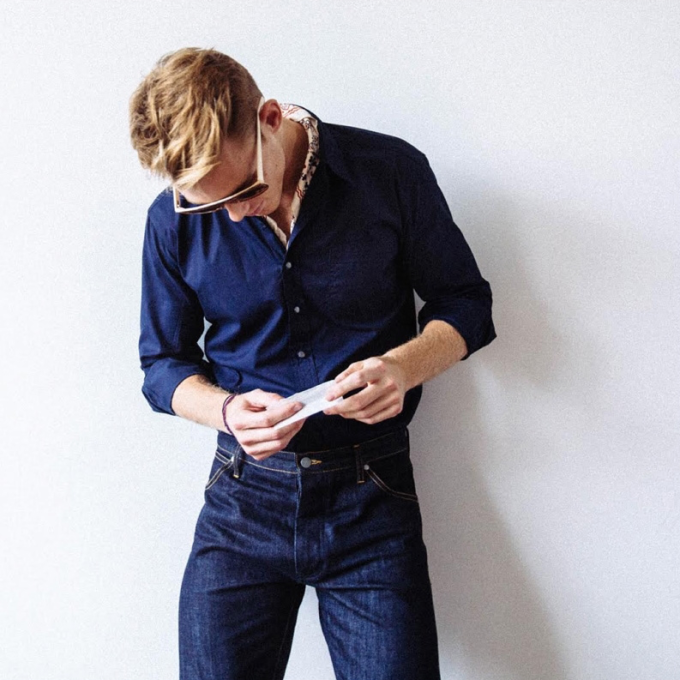 In a current men's landscape dominated by large logos, a little simplicity is appreciated. Another element worth appreciating—the price.
Nothing in Basic Rights' collection costs more than $200, and everything operates direct-to-consumer to keep those costs low. "It's better for the brand, as well as the customer," Cowan says. "Basic Rights would not make sense if it wasn't affordable."
Thankfully it is. You can shop Basic Rights' first drop of product directly on their site right now.